Finding the best passing midfielders under the age of 23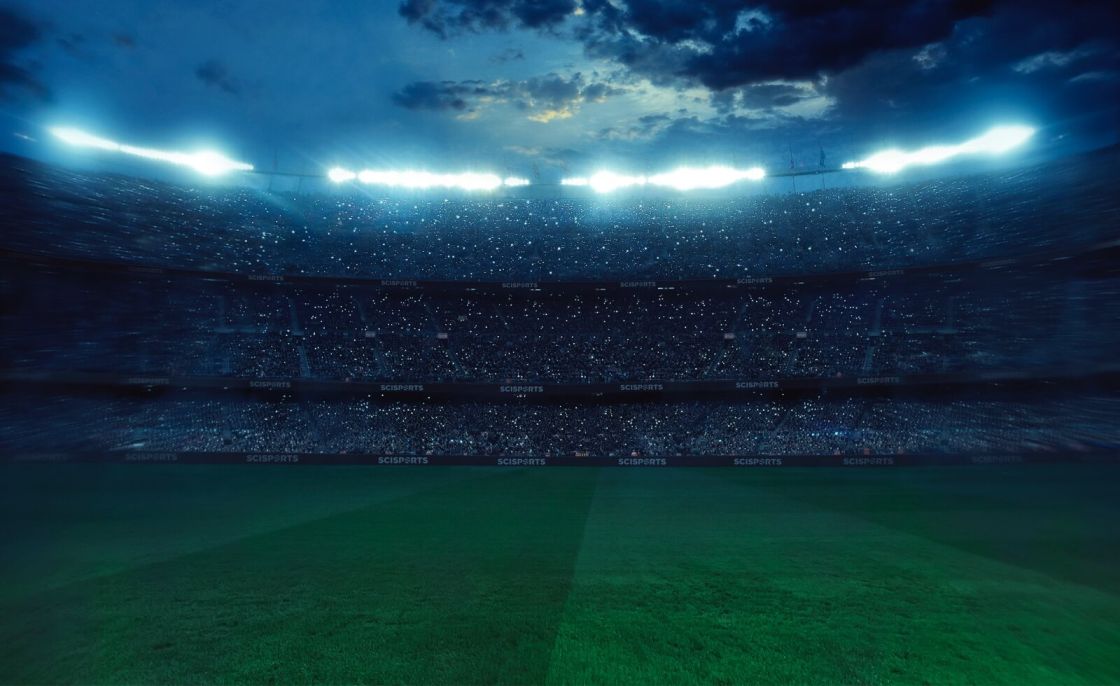 Finding the best ball-playing midfielders is a task that many clubs will have tried to achieve, but it can often be a job that requires a precise understanding of different types of passers.
When you think back to some of the greatest passers to play in Europe, Xavi's intricate passing style differs greatly to Steven Gerrard or Paul Scholes who are more likely to find players with long-range passes.
As a result, being able to find the next crop of midfielders depends on exactly what type of passer you are looking for. Here, we will identify five of the best midfield passers under the age of 23, with one each from Europe's top five leagues, using the SciSports Platform.
The Mali international from Leipzig: Amadou Haidara
The 22-year-old has played just over 1000 minutes for RB Leipzig this season and will be hopeful of more time on the pitch next season. Haidara's range of physical and technical abilities mean that he may not have found his best position yet, or at least one most suited to Julian Naglessman's system.
Nevertheless, the Mali international ranks highly in terms of passing with 7.6 passes to the final third per 90 minutes this season. His move from RB Salzburg in January 2019 acts as a frequently used career pathway for exciting talents and Haidara has previously been compared to former Leipzig midfielder Naby Keita.
Such comparisons may be a little ambitious for this stage of Haidara's career, but there are a number of reasons why he could develop into the sort of player that Keita has become. 0.4 key passes per 90 minutes shows that he is adept at supplying teammates with shot-taking situations.
In terms of future progression, earning more time on the pitch under Naglessman will be a primary aim for Haidara who has many attributes to become one of Europe's most exciting midfielders.
Real Madrid's highly-rated Uruguayan: Federico Valverde
Valverde is viewed as one of the leading youngsters to shoulder the responsibility of taking Real Madrid into a new era. The 21-year-old has enjoyed a significant amount of minutes at the Bernabeu this season and looks to benefitting from the faith paid in him by Zinedine Zidane.
The Uruguayan midfielder's SciSkill rating has risen by 9.7 in the last six months to 87.0 which indicates how much the youngster has improved on the pitch. As a central midfielder who has the ability to play in a range of positions from deep-lying playmaker to advanced playmaker, his passing abilities are key to the way he plays.
As shown by the Contribution Ratings metric, Valverde ranks highly in more or less every offensive metric and far above the league average.
Figure 1. Valverde ranks above average in every offensive metric
Part of playing for Real Madrid means that midfielders need to be comfortable in possession and adept at finding decisive passes to open the defence. 0.3 key passes per 90 minutes this season shows how Valverde is growing into that role and will continue to do so in the coming seasons.
The underrated French midfielder: Mátteo Guendouzi
Arsenal's inconsistencies this season have limited the rate at which Guendouzi can continue to develop in midfield. Unai Emery's sacking and the arrival of Mikel Arteta has seen a number of players either fall in or out of favour and the upcoming return could be vital for the young midfielder.
Although he is still only 21 years old, Guendouzi is well placed to continue his development at the Emirates Stadium and he could be a beneficiary of a more balanced tactical system under Arteta.
If he continues to function as a box-to-box midfielder, the Frenchman should be able to showcase his economical ball progression in terms of recovering possession and finding players in the final third. 8.7 passes to the final third per 90 minutes this season illustrates that he is highly active in terms of finding teammates in attack.
Despite there being clearly limitations to his passing range with no assists registered this season, the Contribution Ratings metric places values of passing in certain areas of the pitch – which means that operating as a box-to-box midfielder may suit his skill set better. Therefore, regardless of his lack of creativity, Guendouzi is a player who has the ability to significantly influence possession prior to activity in more attacking areas.
Sassuolo's one to watch: Manuel Locatelli
The Sassuolo midfielder has been a constant source of creativity for the Serie A this season despite a relative lack of quality elsewhere in the team.
A total of three assists in 21 matches this season may not be the most impressive return, but the very nature of assist-making places significant emphasis on the shot-taker to convert the chance.
Therefore, looking at Locatelli's 11.4 passes to the final third per 90 minutes highlights how he frequently looks to find his teammates in attacking areas. As a box-to-box midfielder, progressing the ball through the thirds is a key attribute to have and his numbers show him rank highly in that regard – especially when you consider that Sassuolo tend to have less possession than more dominant sides.
At the age of 22, Locatelli's next career move could be crucial to how far he can progress as a player. Previously having an unsuccessful spell with AC Milan means that he will be eager to continue proving his worth with Sassuolo in the hope of earning a move.
Highly sought after Lyon midfielder: Houssem Aouar
The 21-year-old has continued to impress this season with good performances in the Champions League which illustrates why he might be on the move in the next transfer window.
In Lyon's most used 4-1-4-1 system, Aouar often plays as the left-sided central midfielder which means that he is required to strike a balance between defence and attack. With such requirements, his passing attributes make him well suited to the role with consistent creativity and good ball progression. As shown by his Contribution Ratings, he ranks very well in terms of passing metrics.
Figure 2. Aouar ranks as one of the best offensive midfielders in Ligue 1
Seven goals and four assists during the 2019/20 campaign indicates that Aouar may have more goal-scoring ability in front of goal than the aforementioned names, but his performances show how he is equally good in terms of creating opportunities.
The Lyon midfielder has proven experience in a creative midfield role over the last few seasons and a possible move to one of Europe's elite clubs means they will be signing a midfielder with impressive passing abilities.
Want to rate every pro player on his passing contribution?
Try out the free SciSports Platform trial today and get the latest data insights.