January Search: Analysing Borussia Dortmund's transfer window options through data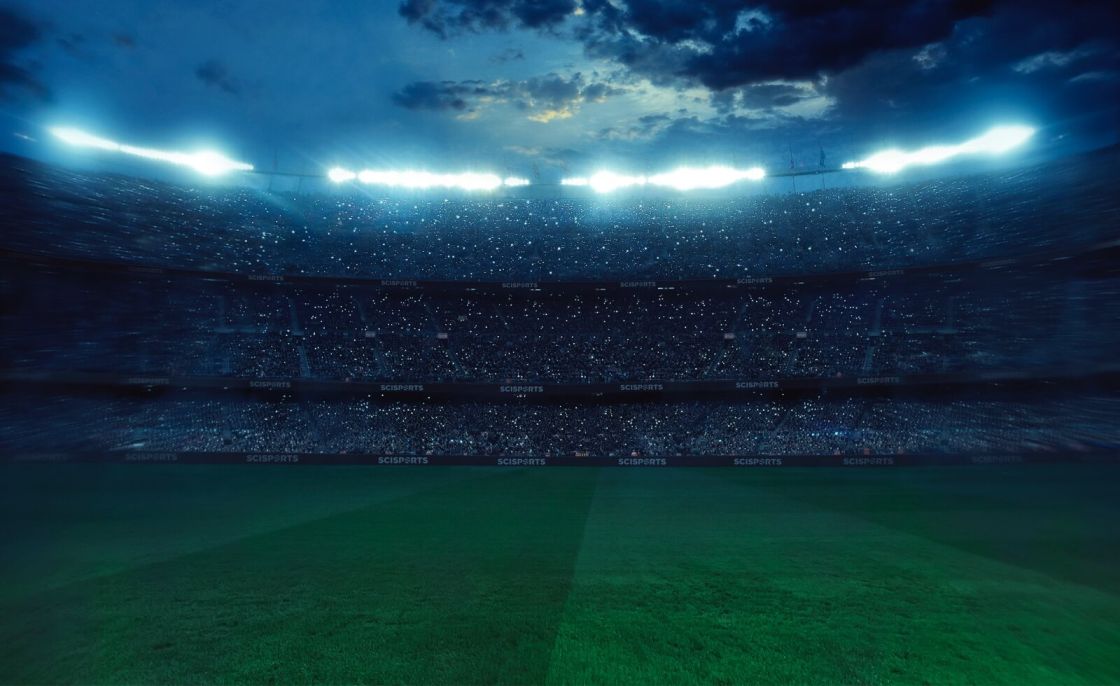 It's fast approaching nine years since Borussia Dortmund were German champions, and their bid to topple the dominance of Bayern Munich certainly looks over for another year.
BVB have finished second in the league on five occasions since and are annually the biggest challengers for the crown. But as they languish in seventh in the Bundesliga this time around, are reinforcements needed?
Profit has often been made by selling to other German club's and the financial clout of Bayern, but Dortmund's own strategic plan on recruitment is often focussed on young prospects.
In the final edition of this January Search Series, we delve into Dortmund's tendency to attract youth, and could fresh reinforcements in defence be developed for years to come?
WHAT ARE DORTMUND LOOKING FOR?
Not many will question the fact that Dortmund's most important transfer business to attend is fending off interest for star attackers Jadon Sancho and Erling Haaland – a young pair who are far from easily replaced.
The squad prospered last season but has faltered since, so maybe some further fresh ideas would be beneficial to get them back on track.
It's in the centre of defence that long-term strategy looks most important for manager Edin TerzIć, with Mats Hummels – who himself impressed as a youngster at Dortmund – now aged 32.
The German remains integral to the side and has been given the captain's armband on a number of occasions this season.
Furthermore, he has started in all but one game in all competitions which shows he is far from done in a yellow shirt yet – but could even more competition prove a good thing?
WHAT DOES A POTENTIAL SIGNING NEED TO HAVE?
Hummels predominantly starts at centre back alongside Swiss international Manuel Akanji, and both are well suited to a Dortmund ideal of build-up play from the back.
This relates to their Performance metrics, as both rank-highly in the Bundesliga in terms of their forward play; for example, a particular strength for Hummels is his passing, while Akanji's dribbling has stood him in good stead this season.
With this in mind, and Dortmund having two Ball Playing Defenders at their disposal, our search will look for U23s from across Europe who pack a high potential and can push the current defence for years to come.
Characteristics and likenesses to a both a Ball Playing Defender and Ball Winning Defender will prove a main focus – our options need to be comfortable on the ball and be able to make an impact both offensively and defensively.
The last of our criteria is based on Dortmund's history of signing players from outside of Europe's elite, and we have looked across Europe to find three rapid developers who we feel are ready to make the step up to one of the continents major top five leagues.
BEN CABANGO (SWANSEA CITY)
SciSkill: 72.7 Potential: 101.4
We start our search in England's Championship where Welsh side Swansea City are flying high and are third in the table as they bid to return to the Premier League after a stint in the second tier.
Paramount to their success is significant improvement in defensive areas, and after conceding 53 league goals in 46 games in 2019/20, the Swans have only conceded 13 in 24 games this term.
Such a turn in defensive fortune means Steve Cooper's side have the best defensive record in the division, and the introduction of 20-year-old defender Ben Cabango has made a drastic change to the club's fortunes.
His rise to first team contention saw him make 23 appearances last season – most of which came in the second half of the campaign – and since his first league start in December 2019 Swansea have kept 17 clean sheets in the 40 league games he has featured in.
Is this coincidence? Well, when we look at his Performance metrics, we can certainly see he has made a profound impact.
The youngster has played over 1000 minutes in each of the last two seasons, and with this we can compare his overall contribution compared to other centre backs in the Championship.
Making his league bow last season, his own contribution ranked above average in the league, with his Defensive Positioning being a particular strength.
When compared to the data to this season, though, we can see just how much he has come on and half way through the league season he ranks third out of the league's centre backs.
Elements which are particular strengths and look like taking his game to the next level include his Passing and Ball Retention.
Three goals this season means he is contributing at both ends of the pitch, though it's his ability to stay calm and play out from the back that helps Swansea's impressive build-up play.
We can analyse up to 11 types of passes in the SciSports Recruitment Application, and Cabango ranks extremely well in terms of his Middle long pass – off which he can feed the team's creators – and First pass after recovery which consequently allows him to speed up the Swans' attacking rhythm.
Figure 1. Cabango's Overall contribution versus Championship CBs this season
An increase in SciSkill by 13.9 in the last six months ranks Cabango as a First Team Player for Swansea City, with potential to become a Key Player, and with a SciSkill Potential of 101.4 he looks a promise to develop further and possibly exceed expectations.
A move to the Premier League, if not with Swansea, may beckon for Cabango. However, Dortmund's tendency to give game time at the elite level to youngsters could prove a unique selling point.
BETIM FAZLIJI (FC. ST. GALLEN 1879)
SciSkill 70.4 Potential 96.6
Betim Fazjili plies hide trade in Switzerland and it's a footballing culture he has been brought up on after progressing through the St. Gallen academy ranks.
In turn, he represented Switzerland at youth level but made his international debut at senior level with Kosovo.
Is he the type of player that would suit Dortmund's style? Well, that is exactly why he is an option.
The 21-year-old typically behaves as a Ball Winning Defender, but a deeper look into his numbers show that strengths including his Passing and Dribbling.
His passing alone ranks second highest in the league, and like Cabango his Middle long pass proves strong, as well as his Direct pass and Build-up pass.
These numbers may not set him apart from our other options, but it's his versatility that catches the eye and sets him aside as an option to push on those above him in the pecking order.
He has played in all of St.Gallen's 19 Super League games so far in a central defensive role, nonetheless, his attacking qualities from the back have been put to good use – especially in 2019/20 where he played in positions all across the defence and midfield.
Ranked up against Dortmund's current central defensive options, Fazliji is certainly a raw prospect that may be developed into a more well-rounded player over time.
Figure 2. Fazliji has the Potential to reach Hummels' current SciSkill level
A second-place finish with St. Gallen last season proved to be the highest league finish in 20 years, which ultimately earned Fazliji and his teammates a shot at the Europa League.
They ultimately lost in the third qualifying round against AEK Athens, but such heights are where the defender should be aiming for in the near future.
ARTHUR THEATE (KV OOSTENDE)
SciSkill 52.3 Potential 72.3
A step up to the professional men's game only came in July 2020 as Arthur Theate signed a deal with KV Oostende after a spell with Standard Liege's U21 side.
Fast forward six months and his progression has been unparalleled in the league – at the age of 20 he has started nearly every league game up until a recent suspension.
Traditionally a left-back, the left footer has proved to be another versatile option in our list and has played at centre back in all but one Jupiler Pro League game so far.
This particular position suits both Theate and the team as manager Alexander Blessin deploys a 5-3-2 formation – allowing the defender to sit on the left of a back three.
Although Dortmund don't mirror such a system, it again would give an alternative option and in the modern day many managers look towards defenders who can play on the ball and in both a three and a two.
Despite this, Theate's main capabilities prove defensive rather than offensive and his involvement has sured up the Oostende back line.
A total of 29 goals so far this term in 23 games is a far cry from the 58 conceded in 29 before last season's curtailment, and the team's fortunes on a whole have been better for it after a relegation scare.
The introduction of five at the back this season could be paramount to that, and Theate's contribution include being strong in terms of Prevention, Pressing, and Defensive positioning – as shown below.
Figure 3. Theate has thrived in Pressing this season
Further to this, an astronomical rise in SciSkill (+40.3) in the last six months highlights the profound impact he has had and how his development is on an upward curve. It really is a case of watch this space with Theate as he continues his progression in senior football.
Analyse players of your choice through data!
Working in the professional industry and want to find players fit for your club? Request a free trial with SciSports today!