January Search: Analysing PSG's transfer window options through data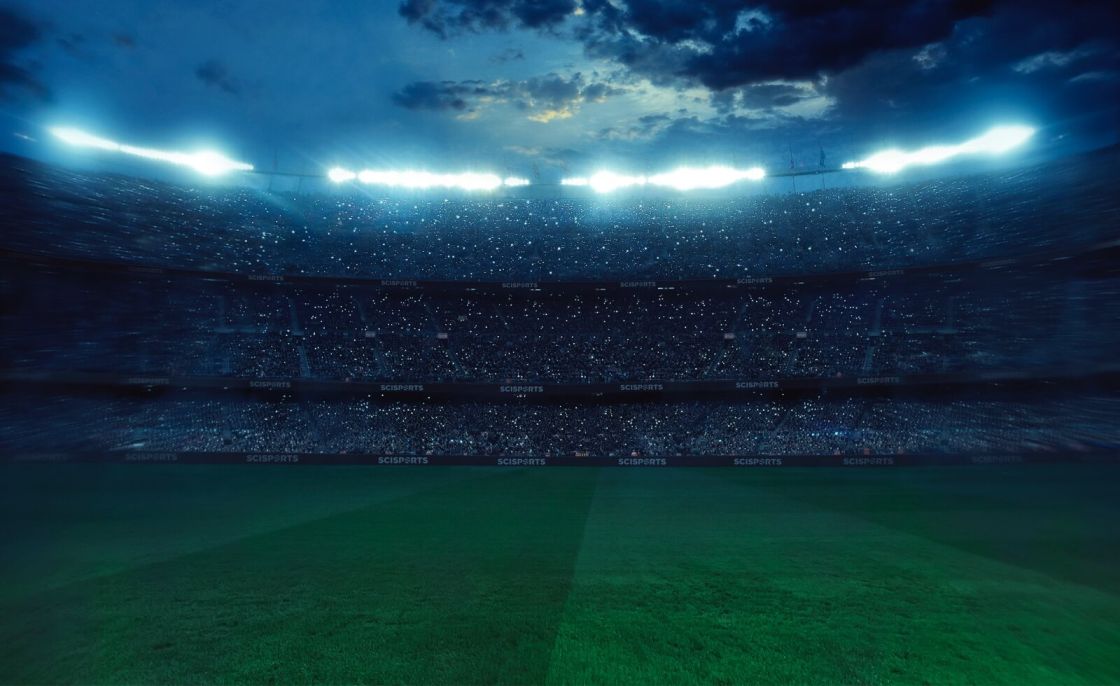 The January transfer window can be a difficult time to do business for clubs around the world.
While it makes for a chance to strengthen before the second half of the campaign, finding the right player to fit into a squad halfway through a season at the right price makes it an equally difficult task.
Throughout the January transfer window, we will be looking at some specific cases of clubs around Europe who could be set to enter the market.
In the second edition of our January Search series, we address PSG's potential search for a creative midfielder as well as three options that Mauricio Pochettino may consider.
The January transfer window hasn't proved to be a busy period for an often free-spending Paris Saint-Germain over the last few years, nonetheless, the context surrounding the club at the moment could potentially mean a change of tact both in acquiring players and opening the exit door.
Earlier in the month former Tottenham Hotspur boss Mauricio Pochettino – who formerly played for PSG – took over as manager as the club looks to reinstate themselves as France's top team.
What are PSG looking for?
Sitting three points off the top of Ligue 1 with an array of superstars struggling to glue to their potential, the allotted transfer period offers potential to ruffle feathers for Pochettino, but the right balance needs to be struck between getting the best out of his current crop and implementing fresh impetus.
Such an expectation to deliver unrivalled success comes with each passing season at the club, and despite having both the best attack and defence in the league it wasn't enough to save Thomas Tuchel's position as manager.
Joining on an 18-month contract, Pochettino has far from a rebuilding job to do for a side who recently reached the Champions League final, but to reach such heights again would be the least expected for a side that are lagging behind their usual high expectations.
Compared to the first offering of our January Search series where we looked at Liverpool's search for a centre back to fill the void of an injury-hit squad, PSG do not find themselves in such a situation where a position is in critical attention.
The main transfer rumours that have arisen, however, verge on a potential need for Pochettino to put his own mark on the team.
Taking this into consideration, let's look at what PSG might be looking at in more detail.
What does a potential signing need to have?
PSG have an abundance of creative players and attacking talent, and bringing reinforcements could well help rather than hinder those starring lights.
Competition for places lays down the foundations for success at any great club and since Pochettino's arrival a couple of familiar faces have been linked as fresh ideas.
Former colleagues at Tottenham Dele Alli and Christian Eriksen are both lacking minutes at their club's so could a move to a European force under a familiar manager help enhance their undoubted talent and confidence?
Both of these talented midfielders should know the philosophy that the Argentine manager often likes to implement, and this is to be on the front foot with a high press, whilst on the ball he should have another quality in the ranks to get this team to play out from the back and play flowing football.
He had a tough start with a draw at Saint Etienne last Wednesday night before his first win in charge against Brest on Saturday, and he enters an important period where the team needs to bridge the gap to first-placed Lyon before returning to Champions League action in February with a competitive two-legged tie against Barcelona.
Below we take a detailed look at three interesting options for Pochettino to look towards.
Dele Alli (Tottenham Hotspur)
SciSkill: 112.8 Potential 123.1
First on our list is Dele Alli – a name that has been circulating in transfer gossip throughout the window.
The 24-year-old attacking midfielder has experience aplenty both at domestic, European, and international level for both Tottenham Hotspur and England, but he seems surplus to requirements under the leadership of José Mourinho.
If he were to leave then there is no question that Spurs would be losing a talent, nonetheless, Mourinho likes his teams to defend from the front and instead goes with a defensive midfield pair and striker Harry Kane tends to drop deep when the team are defending.
In the 2019/20 Premier League campaign, Alli played over 1000 minutes as an attacking midfielder, typically behaving most like a Shadow Striker (96%).
This implies Alli was especially forward-thinking but after Pochettino left way before the halfway point in the season, the identity and style of this Tottenham side changed completely.
Pochettino knows Alli well and his presence in the middle would potentially provide another forward-thinking outlet for PSG who have an array of talent on the wings to supply.
In terms of his Performance metrics, Alli would bring an extra threat in front of goal as well as a calm nature on the ball.
Looking back on his form in 2019/20, the Englishman more than showed his value in terms of attacking contribution, ranking second highest of attacking midfielders in the league with clear offensive attributes.
Figure 1. Alli's form from the 2019/20 campaign could be a big upside for signing the Englishman
Particular strengths included his ability to cut inside, dribbling into the box, and his close shots which would all be expected to put to good use in a PSG side that are used to dominating games and peppering the opposition goal.
As expected, PSG have been dominating the ball throughout the course of the season – having more of the ball in 17 of 19 Ligue 1 games so far – but it's in an attacking sense they haven't been getting as many opportunities as usual.
Over 20 appearances a season for Tottenham over four years with a Champions League final to match is proof that with a bit of confidence instilled, Alli has enough experience to be a useful asset if he were to make the move to the French capital.
Christian Eriksen (Inter Milan)
SciSkill: 106.3 Potential: 107.2
Eriksen is a European talent who desperately needs to revitalise a dwindling spell at Inter Milan.
Since his arrival last season, he hasn't managed to nail a starting place and has fallen out of favour with former Chelsea manager Antonio Conte – a tactician whose team is resolute and plays a flat 3-5-2 formation.
This allows defensive solidity and both wingers and strikers to profit. Nonetheless, there is no attacking midfield berth on offer for Eriksen.
His six years in England at Tottenham gained him a reputation as one of the league's best creators and the stats reflect this. In arguably his best season for Pochettino, Eriksen thrived as an Advanced Playmaker during the 2018/19 campaign.
Figure 2. The Denmark international often performs best as a creative midfield option
Despite not completing the season, in his last campaign in England he would rank highly in terms of his contribution compared to similar players, and his strengths included Clearances, Suppress finishing, and Pass in or around the box.
The end of his Spurs career seemingly petered out though as he looked for a move, but 64 goal contributions over three seasons from 2016 to 2019 show just how important he was to a Pochettino side contending near the top of the league year-on-year.
He proved a reliable figure starting over 30 games in each of those three league seasons and at 28 he is still more than capable of such a run in the team.
Undoubtedly PSG is a different animal to both Tottenham Hotspur and Inter Milan, however, Eriksen ranks as a First Team Player at PSG according to SciSkill and would definitely be a creative hinge in the ranks whether from the start or off the bench in a side.
Hakan Calhanoglu (AC Milan)
SciSports: 110.5 Potential: 111.2
It may not be a time where any Milan based player would consider leaving the Italian capital considering a potential title rise between the city's two giants. However, the lure of Champions League football is something that still would tempt in-form players as AC Milan are yet to return to those heights.
The Turk will be confident of his side securing a high finish and better things for next season, though his future will need sorting out imminently with only six months left on his contract.
For those in Europe looking with interest this makes the next two windows a critical time to pounce, most likely for a cut-price, and may well be the best on offer in an attacking midfield position for PSG.
So why Calhanoglu? Well, his attacking quality speaks for itself.
The Advanced Playmaker has produced phenomenal returns in 2020 and has seen his SciSkill Rating raise by 11.9 in the last six months.
Figure 3. Calhanoglu represents a more in-form option for PSG
He returned for the footballing restart in June after a three-month break and surged straight into prolific form – scoring six and assisting eight goals as Milan secured Europa League football in a strong finish to the campaign.
His Performance metrics for the 2019/20 Serie A season make for good reading, too, recording a high performance on Pass into the final third, Suppress passing, and Switch of play.
Reflecting Calhanoglu's development, such form has continued into this season where he has taken up a central role throughout rather than on the wing.
The Turkish international is joint second in the Serie A assists charts this season with six to his name.
Compared with both Alli and Eriksen – who as we know are familiar faces for Pochettino – we can see that all would be feasible due to their playing or contractual situations at their clubs, though in terms of threatening the starting XI and providing an attacking edge Calhanolgu may be the most suitable option at present.
Analyse players of your choice through data!
Working in the professional industry and want to find players fit for your club? Request a free trial with SciSports today!