January Search: Analysing Liverpool's transfer window options through data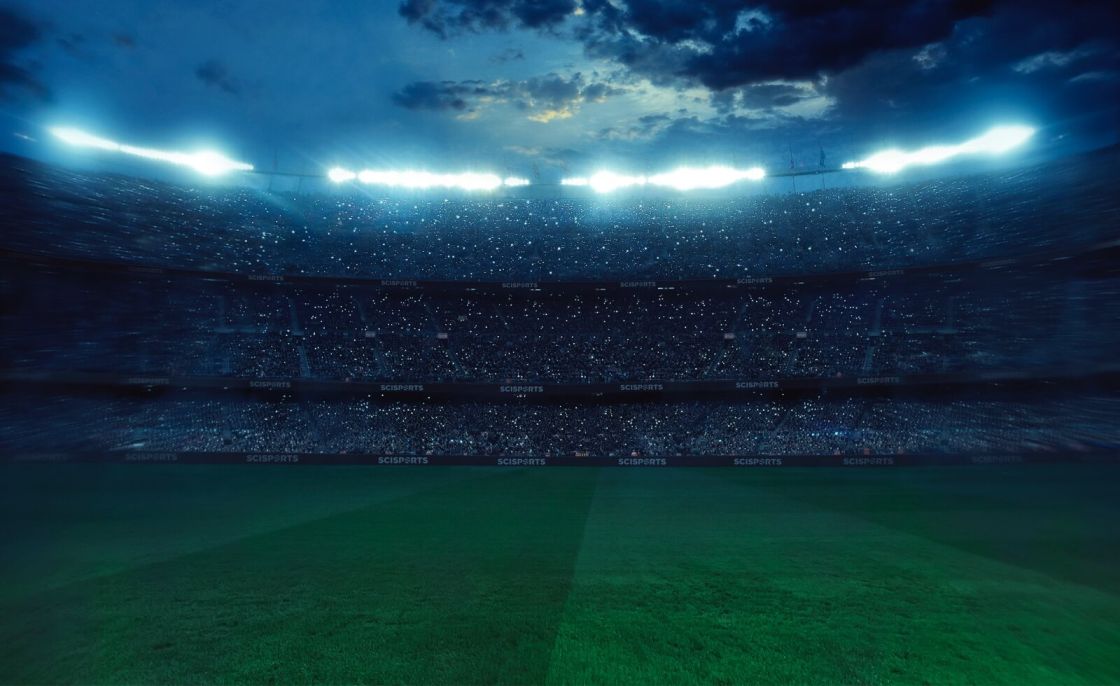 The January transfer window can be a difficult time to do business for clubs around the world.
While it makes for a chance to strengthen before the second half of the campaign, finding the right player to fit into a squad halfway through a season at the right price makes it an equally difficult task.
Throughout the January transfer window, we will be looking at some specific cases of clubs around Europe who could be set to enter the market.
In the first edition of our January Search series, we address Liverpool's potential search for a centre back as well as three options that Jurgen Klopp may consider.
What are the Reds looking for?
When Liverpool spent money on Thiago Alcantara, Diogo Jota and Kostas Tsimikas in the last transfer window, more or less every part of Klopp's squad had been seen to. They had additional threats in midfield and attack as well as a long-awaited deputy to Andrew Robertson at left back.
However, long-term injuries to Virgil van Dijk and Joe Gomez decimated the Reds' centre back partnership. Continued injury issues for Joel Matip, too, mean that Klopp is skating on very thin ice at the back. The fact that Fabinho, Rhys Williams and Nathaniel Phillips stand as the league leaders' primary defensive options shows just how stretched they are right now.
A 1-0 defeat to Southampton on Tuesday saw Fabinho partnered at the back by fellow midfielder Jordan Henderson. While the pair performed admirably in entirely different roles, the lack of an identifiable defensive option has serious knock-on effects for the rest of the team.
That said, relying on the quartet for a testing second half of the season seems far from what Liverpool will need to a) defend their Premier League crown, and b) mount a serious charge in the Champions League.
Spending big on Dayot Upamecano – or someone in that price range – seems unlikely for several reasons but mostly because their two main centre back options should be back in less than six months time.
With that in mind, let's take a look at what Liverpool might be looking for in more detail.
What does a potential signing need to have?
This question is already quite a loaded one. The fact that Liverpool are missing two of the Premier League's best defenders in van Dijk and Gomez means that any arrivals need to have some level of quality. After all, Liverpool have proved over recent years that they will only dip into the market if they feel that sufficient quality will be added to their squad.
From a performance perspective, a Liverpool centre back needs to have multiple key qualities: comfort in possession, able to find teammates further forward, superiority in aerial duels and the ability to play in a high defensive line.
Liverpool's possible search for defensive reinforcements is a curious one – not least because both van Dijk and Gomez will be waiting in the wings to return once back to fitness later this year. With that in mind, it remains to be seen whether the Reds will be looking to sign a high-level prospect who can develop in the coming years or an experienced defender who brings certain levels of assurance in the short-term.
The one thing we do know is that Liverpool will surely be looking for someone to make an instant impact as they go into a decisive stage of their Premier League and Champions League campaigns.
Below, we take a detailed look at three interesting options who match the aforementioned criteria points.
Nikola Milenkovic (Fiorentina)
SciSkill: 103.8 Potential: 123.2
First on our list is 23-year-old Nikola Milenkovic of Fiorentina.
The Serbia international has been one of the highest performing centre backs in Serie A for a number of years now and an expiring contract in 2022 raises interesting question marks for Liverpool.
As a defender with 97% playing similarity to van Dijk in terms of playing style, he could be just what the Reds are looking for. His physical stature at 195cm makes him an assured presence at the back – one that Liverpool have missed in van Dijk's absence – and proven ability in a top European league suggests he could be ready to make that next step to an elite club.
In terms of Performance metrics, Milenkovic would bring defensive security with high rankings in Recoveries, Pressing and Prevention compared to other Serie A centre backs. As shown below, he has so far performed as one of the best defenders in Italy overall.
Figure 1. Milenkovic ranks as one of the most valuable Serie A centre backs this season
By looking at the key takeaways on the right-hand side, we see that the 23-year-old performs well in specific areas of defensive contribution – Tackle, Recovery Own Third and Pressing Low Zone – but less so in what could be considered key areas for a prospective signing.
Lower rankings in Passing and additional areas indicates that Milenkovic may not be the full package. However, much of that could be due to his tactical responsibilities on the right side of a back three. Although he also has experience in a back four, it remains to be seen whether he could immediately adapt to Liverpool's style of play.
Ultimately, the Fiorentina man stands as an option that ticks multiple boxes. He would bring defensive security, appears to be an affordable signing and has experience in a major European league.
Whether Liverpool deem him suitable to make an instant impact at Anfield could boil down to his ability to slot into a back four.
Sven Botman (LOSC Lille)
SciSkill: 77.1 Potential: 113.3
LOSC Lille's Sven Botman has been a well-documented name in the media and one that could attract Liverpool for several reasons.
The 20-year-old left Ajax for Ligue 1 last year and has already shown significant development with a rapid SciSkill rise of 17.6 in the last six months. High rankings in Pressing, Defensive Positioning and Prevention show the Dutch defender to be a name worth tracking even if a move is less likely.
As shown below in his Passing rankings from this season, Botman has so far proven a level of technical ability that could be further developed into the mould of a Liverpool centre back.
Figure 2. Botman has shown several impressive technical qualities already this season
Over four years left on his current deal with Lille – a side who are notoriously good at selling for a high fee – suggests that Liverpool could be hard pushed to make a deal that suits them right now. The extended narrative around van Dijk and Gomez returning means that the Reds are less likely to be forced into an expensive transfer battle.
At 195cm tall, Botman has the physical presence currently missing in van Dijk's absence but it does come at the cost of less mobility. The youngster may not have the experience to play in Liverpool's high and demanding defensive line right now but further game time in Ligue 1 will only help his development.
Nevertheless, dialogue around potential centre backs for the future makes Botman an interesting one to track. He probably isn't the right fit at this moment in time given that he is unlikely to move and has only one full season of senior football under his belt.
If he continues to progress well at his current rate, the 20-year-old could be a good option in the coming years.
Jannik Vestergaard (Southampton)
SciSkill: 93.6 Potential: 93.6
Jannik Vestergaard stands as a significantly different option to Milenkovic and Botman but one that might make some sense.
The 28-year-old has been a fine performer for Southampton since joining in 2018 and remains an integral part of Ralph Hasenhuttl's side. While the centre back didn't feature in the Saints' 1-0 win over Liverpool earlier this week due to injury, he could be the perfect stop-gap for Klopp.
This transfer window isn't a normal one for Liverpool. The need for a centre back who can instantly improve the side before van Dijk and Gomez return is paramount and the experienced Dane appears an attractive proposition.
With over 50 Premier League appearances under his belt in a progressive and intense Southampton side, Vestergaard would bring an assured presence to Anfield. All 199cm of the centre back also appears intriguing given his aerial ability both in defence and attack – the Reds have missed van Dijk's threat at offensive set-pieces since his injury.
Beyond his experience and obvious physical stature, Vestergaard is adept in areas of Passing required for a Liverpool centre back as well as registered high-level output in Pressing. In addition, and as shown below, a SciSkill rise of 9.5 in the last six months illustrates his improvement in performances recently.
Figure 3. Vestergaard has been an important player for Southampton this season
The 28-year-old's availability is an obvious question mark, so to is his ability to play in a high defensive line. While neither can be totally ruled out as unimportant, the Danish defender may be the type of stop-gap signing needed compared to younger and likely more expensive options.
Whether Liverpool decide to take that route is, of course, a different matter. There is yet to be news on when van Dijk or Gomez will return to full fitness which makes the signing of a short-term option perhaps more likely.
Nevertheless, it would be unrealistic to see both players instantly return to their pre-injury world class level and the continued injury issues for Joel Matip indicate that a more experienced option could be afforded game time further down the line too.
If Liverpool do decide to enter the market in January, all three of these players could bring multiple upsides.
Analyse players of your choice through data!
Working in the professional industry and want to find players fit for your club? Request a free trial with SciSports today!