Karim Benzema: Using data to find a long-term transfer replacement at Real Madrid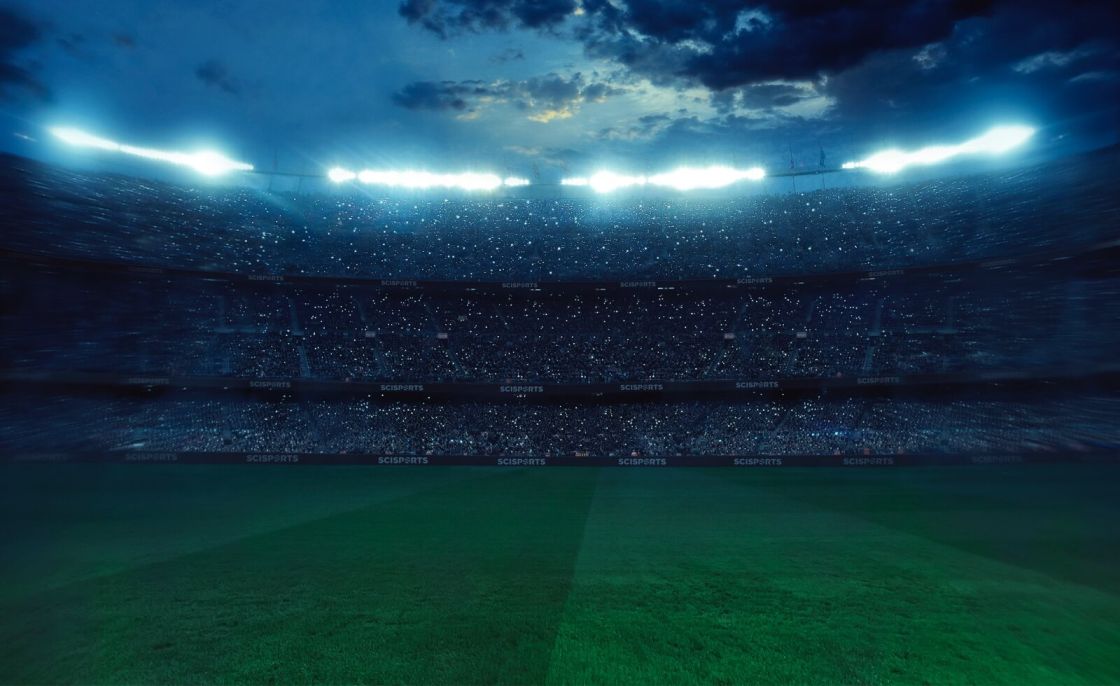 Real Madrid stand as one of the most typical examples of a truly elite football club.
A tendency to favour star-studded signings is matched with a relentless pursuit for domestic and European titles each season. Cristiano Ronaldo, Sergio Ramos and others have all typified that reputation in recent years yet Karim Benzema cuts a rather different example in Real Madrid's modern-day success.
The centre forward has been a facilitator for the club's superstars while remaining largely understated at the Santiago Bernabeu. As the Frenchman nears his 33rd birthday, finding a reliable long-term replacement will be a difficult task for Zinedine Zidane's side.
Today, we use data-driven insights to find a long-term transfer replacement for Karim Benzema.
Why are we searching for a replacement?
When the time comes for Benzema to either leave the Spanish capital or hang up his boots, looking back on the legacy he has helped create will show just how important he has been since arriving in 2009.
While not your typical superstar, Benzema has operated at the very highest level of European football for a number of years. A whole host of trophies both at domestic level and in the UEFA Champions League has seen Ronaldo, Bale and others grab the headlines, but the Frenchman's importance shouldn't be overlooked.
At 32 years old, Benzema is nearing the end of his peak years from a physical perspective. He has started in all eight of Real Madrid's La Liga games so far this season – scoring four and assisting three – but relying on him long-term is likely to run its course eventually.
Given the fact that Luka Jovic is yet to fulfil his potential and Mariano Diaz being the only other centre forward option, finding a long-term replacement for Benzema is of utmost importance.
What exactly is Benzema best at?
If Real Madrid are looking to directly replace Benzema in the coming years, taking a closer look at his strengths and playing style is a good place to start.
Although primarily operating as a Mobile Striker for the majority of his career, it is also worth noting a tendency to fulfil some criteria of a Shadow Striker. As shown in league minutes throughout 2019/20, Benzema showed to be a centre forward with plenty of flexibility.

Figure 1. Benzema's playing style during the 2019/20 season shows good flexibility
Additional involvement as a Shadow Striker proves the point surrounding Benzema's role as a facilitator. He often drops into pockets of space and subsequently provides chances for his teammates either through direct involvement or intelligent movement to manipulate the defensive line. In fact, his facilitating role has changed more in recent years as a result of some big-name departures.
Not only that, but his added role as a Poacher – although secondary to being a Mobile Striker – indicates his influence within the penalty area and close to the goal. All of this begins to show just how well-rounded Benzema is as a centre forward option.
Taking a closer look at his Performance metrics over the years, he regularly ranks well in Offensive Positioning, Finishing and Dribbling compared to other La Liga centre forwards.
All of these factors will be worth bearing in mind when searching for possible replacements. Offensive Positioning, for instance, is an elite part of Benzema's game that not only helps players around him but also enables key involvement for the Frenchman in the final third.
Drawing up a set of criteria
In order to refine our search list, we will look to find centre forwards who match the criteria stated below. Finding a player with at least 75% similarity in terms of playing style to Benzema will help find options that can directly replace him. On top of that, looking at players under the age of 28 and a SciSkill Potential of 110 or higher will help find options for long-term success in the Spanish capital.
Age: under 28
Similar to: Karim Benzema (at least 75%)
Strengths: Offensive Positioning, Finishing and/or Dribbling
Potential: above 110
Initial shortlist
From the stated criteria above, the SciSports Recruitment Platform draws up an initial list of seven players who match those credentials. While João Félix, Kasper Dolberg, Matheus Cunha, Anthony Martial and Luka Jovic also show up, they will be discarded because they don't have at least 75% playing similarity to Benzema.
As shown below, the remaining list of six players includes a range of options from the Premier League, Bundesliga, Serie A and Eredivisie.

Figure 2. Six options who match our pre-defined criteria points
Of those options, Harry Kane and Gabriel Jesus rank as the highest options in terms of current SciSkill. Although highly attractive options, the likelihood of the duo leaving their current clubs is relatively low – especially considering their current contracts as well.
Lautaro Martinez sits just outside of our criteria with 74% playing style similarity to Benzema. While the Argentine is an exciting centre forward option, his primary role as a Poacher suggests that he may not be the perfect fit for directly replacing Benzema from a stylistic point of view.
That leaves us with three remaining options: Erling Haaland, Romelu Lukaku and Myron Boadu. As shown below, all three players are significantly different options based on their current clubs, age and other factors.

Figure 3. All three players tick different boxes when searching for a Benzema replacement
Below, we will take a closer look at each player's strengths and their suitability to directly replace Benzema in the coming seasons.
Top 3 picks
Erling Haaland (Borussia Dortmund)
SciSkill: 97.4 Potential: 126.6
Erling Haaland is an interesting place to start, not least because he has been one of the hottest players in Europe throughout 2020. The striker's rise to the top of European football has happened at an extraordinary rate and it looks like his next move will be to one of the truly elite clubs.
Real Madrid, among others, will want their name in the hat for his signature once that time arrives and it is easy to see why.
An important factor to bear in mind with the Norweigan striker is that 2020 has seen a significant rise in his performances. Since moving from Red Bull Salzburg to Borussia Dortmund, the 20-year-old's SciSkill has risen emphatically from 72.7 to 97.4.
A total of 28 goals in 18 competitive games for Red Bull Salzburg throughout 2019/20 brought Haaland to more public attention, but it remained to be seen whether he could keep up that level of output. He's answered those doubts perfectly with 27 goals in as many games for Dortmund – most notably against more competitive opposition in those matches.
In terms of replacing Benzema in the coming seasons, Haaland is what you'd call a more traditional number nine than the French striker who tends to thrive in threading play together – although, as mentioned earlier, Benzema has undergone a slight transition to a more traditional role recently.
Haaland is an elite finisher, extremely fast and able to involve himself in build-up play. Of those traits, his Finishing ability stands as the most notable strengths – as shown below when compared to other Bundesliga centre forwards last season.

Figure 4. Haaland's Finishing compared to other Bundesliga centre forwards in 2019/20
The 20-year-old possesses unique abilities in front of goal and his ascension to the top of world football looks like it will only continue in the coming seasons.
If Real Madrid are looking to replace Benzema within the next two years, Haaland could be well placed to have his name at the top of that list. Los Blancos love a Galactico signing and Haaland's arrival would make a huge statement to the rest of Europe's elite.
Romelu Lukaku (Inter Milan)
SciSkill: 121.3 Potential: 123.0
Romelu Lukaku's move to Inter Milan from Manchester United last year has helped the centre forward realise his best form in front of goal again.
One of the most attractive aspects of Lukaku's profile is that he is a player who has operated at the top of European football for some time and continued with a consistent goal output. Five goals in six Serie A appearances so far this season suggests that he will only carry on with an impressive goal return.
As we see in the snapshot below, Lukaku's SciSkill development chart shows his high level of output over a considerable length of time.

Figure 5. Lukaku's SciSkill development over time
While he ticks several of our criteria in terms of a centre forward under the age of 28, fairly similar to Benzema and the Potential to operate at the top level of European football, there are questions over his tactical suitability to replace the French striker.
Much of the Belgian's success under Antonio Conte at Inter Milan has come as a result of playing alongside Lautaro Martinez in a front two. The attributes needed to play in a striking partnership is vastly different to Benzema's role as a sole striker in a 4-3-3 formation. Next to that, Lukaku did indeed struggle as a lone striker during his time at Old Trafford – perhaps an indication that he isn't best suited to replace the Frenchman unless there is a vast change in tactical approach from Zidane.
Considering the question marks over tactical fit and also his age, Lukaku is probably a less likely replacement than Haaland. Not only that, but it does raise interesting questions over whether Real Madrid will opt for an experienced replacement to perform immediately or biding time with a long-term investment.
Our next and final pick addresses the latter approach.
Myron Boadu (AZ Alkmaar)
SciSkill: 76.1 Potential: 112.1
Myron Boadu is one of the hottest prospects in the Eredivisie right now. The 19-year-old centre forward scored 14 goals and assisted a further six for AZ Alkmaar during a shortened 2019/20 campaign – helping AZ finishing level on points with Ajax by the time play came to a halt.
Particular strength in Finishing and Offensive Positioning last season was a clear indication of Boadu's ability to play as a more traditional striker. While potent within the penalty area so far, he is also very mobile and able to involve himself in build-up play.
As we see below, the 19-year-old's SciSkill rapidly increased throughout the latter stages of 2019 in line with his Eredivisie performances. Although he has had little chance to continue that development this calendar year, a high Potential shows him to be a more long-term option for Real Madrid.

Figure 6. Boadu rapidly developed in SciSkill last season
By current SciSkill, only three players rank lower than Boadu's 76.1 which shows he has plenty of development to do before performing at the highest level. While that may be seen as a negative, the club's approach to investing in young talents has been shown with the arrivals of Vinícius Júnior and Rodrygo in recent windows.
The AZ centre forward would probably be better suited to make a stepping stone move in the coming seasons if his impressive development continues. A side renowned for developing talent at the next step should be a wise choice before making an elite transfer.
If Benzema is to stay at Real Madrid for the next two to three seasons, Boadu could be worth a detailed look based on his projection estimations when that time comes.
Who is the best fit?
From the three options discussed in detail, we have different factors to bear in mind. When looking at a Benzema replacement after narrowing down our search, considering the timing of a move is also important.
If the 32-year-old is to have another season or two as Zidane's first choice, Haaland is probably the best fit for immediate replacement. By that time, a move for Lukaku will have limited longevity and Boadu probably wouldn't have had made the development needed to take a step up.
The current Borussia Dortmund striker has plenty to offer the very best teams in world football. In that regard, Los Blancos would likely face stiff competition to secure his services but doing so could put them back towards the top of the pile.
From use of the SciSports Recruitment Platform, we have been able to refine our search to suit specific needs and subsequently analyse players in more depth with data-driven insights.
Find a replacement for your club!
Looking for a potential replacement at your club? Request a free trial on the SciSports platform below.