Manchester United: Using data intelligence to rebuild the Red Devils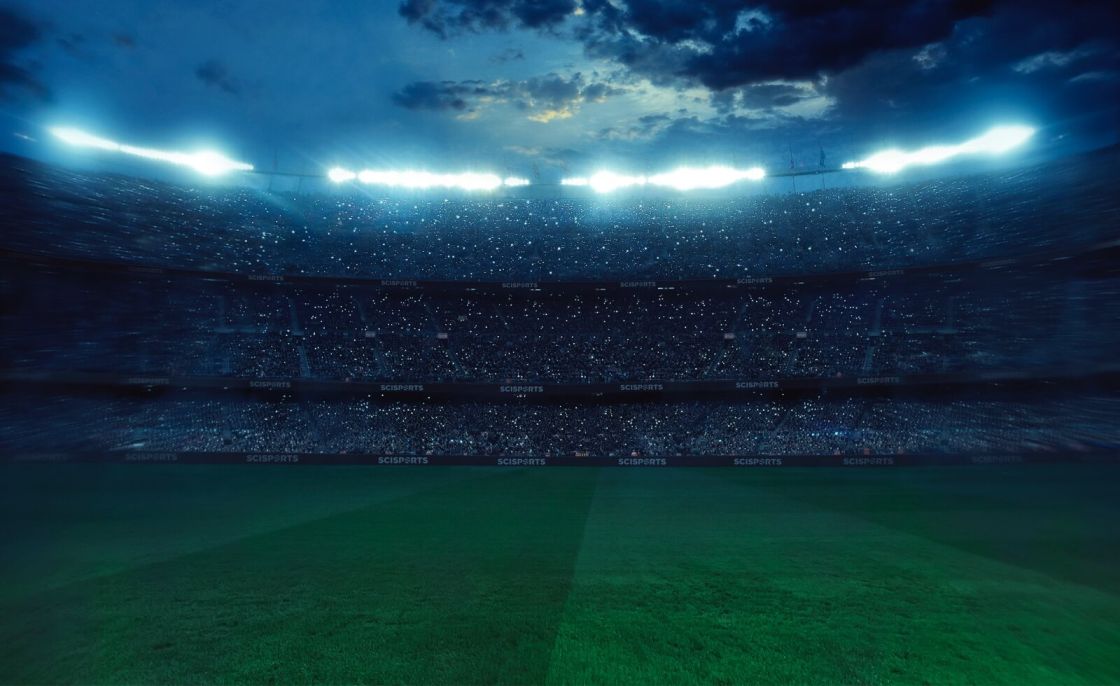 Manchester United and Ole Gunnar Solskjaer find themselves in a precarious position right now.
No longer than six months after celebrating qualification for the UEFA Champions League, the club now find themselves out of the competition after a loss to RB Leipzig in the final group stage matchday.
With the ambition to win trophies and compete once more with Liverpool and Manchester City, there are some overriding issues that need to be addressed at Old Trafford.
Today, we take a data-driven approach to rebuilding the Red Devils.
What is going on at Old Trafford?
To understand a club's philosophy in the recruitment process, it is always important to get to grips with how the club is currently operating and what issues may be at play. For the Red Devils, there have been several underlying issues since Sir Alex Ferguson left in 2013.
An early exit at the Champions League group stage hasn't helped Ole Gunnar Solskjaer's efforts and neither has a series of poor performances in the Premier League. A roundabout of streaks of form and subsequent downturns suggests that issues need addressing on the red side of Manchester.
The club legend's departure from the touchline after decades of service was due to see a downturn in fortunes but perhaps not to the levels that we are currently seeing. United, as a club, remain determined to get back to their title-winning history but are often left frustrated at an inability to do that.
At a time when local rivals Manchester City and Liverpool remain at the top of the pile in domestic and European football, a lack of success for the Old Trafford faithful has become all the more painful.
While there look to be several issues at play for Solskjaer's squad, bringing in a more distinguished and identifiable transfer strategy could help the Red Devils return to their former glory.
Looking at recent transfer activity
Incomings: Donny van de Beek, Alex Telles, Edison Cavani and Odion Ighalo
Outgoings: Chris Smalling, Alexis Sanchez, Cameron Borthwick-Jackson and Romelu Lukaku
One of the biggest issues with United's recruitment is a tendency to seek short-sighted signings without any sign of long-term direction. In the case of Edison Cavani, the 33-year-old has made a good start to life at Old Trafford but such a signing embodies a short-term transfer strategy. Odion Ighalo's loan move makes for similar reading.
The arrivals of Donny van de Beek and Alex Telles make for slightly better viewing. While Telles appears to be an improvement on other full-back options, van de Beek is yet to be given the opportunity to showcase his full potential. Having made the move from Ajax earlier this year, he could be forgiven for thinking that he deserves his chance soon rather than later.
Van de Beek's grievances, in part, typify some of the major issues that currently hamper this United squad. A lack of identity in terms of playing style has resulted in a team that includes world class talent but is primarily relying on those players to produce individual moments of brilliance.
As shown in the snapshot below, United's midfield options include some noteworthy names. However, no clear playing philosophy often sees Solskjaer depending on the abilities of Bruno Fernandes in attack and Nemanja Matic in defence.
Figure 1. United's current options in midfield
Some of United's have, on paper, looked promising. Yet the way that players such as van de Beek, Fred and Paul Pogba fit into a long-term vision remains to be seen. Considering how the Red Devils evolve from their current squad requires a closer look at what they are trying to achieve on the pitch.
Style of play
Question marks have been raised about United's current style of play. On paper, Solskajer's starting XI is one of the best in the league but somewhat lacks the tactical identity to go beyond solely relying on individual talent.
Throughout Sir Alex Ferguson's reign at Old Trafford, the Red Devils had a distinguished style of play that saw them win a countless number of trophies. While Solskjaer shouldn't be expected to achieve similar greatness, a lack of playing identity remains an overriding narrative during any dips in form. That especially rings true now that he has had a sustained period as boss.
As a team that is expected to dominate possession and create countless chances each week, United often lack the ideas to do that consistently. Bruno Fernandes' arrival in January curbed those issues to some extent but an overreliance on his creative abilities signals unsustainability and imbalance.
Similar problems in defensive structure and balance throughout the team suggest that incoming signings need to bring a distinguished style of play. From a positive standpoint, Fernandes' arrival from Portugal probably marks one of the most influential signings of the year. Building on that with further additions that will bring distinguished strengths to the side is paramount.
Below, we will identify three key areas for the Red Devils to target in the next two transfer windows.
Key areas for rebuilding
Having set the scene of the issues at Old Trafford, we will now look at three specific areas of improvement and use the SciSports recruitment platform to draw up player shortlists.
Here is a quick rundown of the credentials we outlined for each search:
Under the age of 26 for long-term development
SciSkill Potential of at least 100 to show the possibility of developing into a world class player
Proven quality in underlying numbers
Ability to bring a distinguished style of play to Old Trafford
So, considering the club's philosophy and other objectives, let's get straight into our three specific areas of focus.
A. Finding a Nemanja Matic replacement
Specific credentials: over 184cm in height, experience as a Holding Midfielder and Deep-Lying Playmaker as well as strengths in Passing, Ball Retention and/or Defensive Positioning
Search results: Declan Rice, Aurélien Tchouaméni, Fabián Ruiz and Sander Berge
From the specified credentials above, a Matic replacement will need to have experience in a similar role, identifiable strengths and be over 184cm for aerial presence. In short, United's search for a long-term Matic replacement is extremely crucial given his importance to the side's structure and overall experience at the top level.
As a result of a new update within the SciSports platform, we can provide additional criteria in terms of specific Performance groups to find our perfect profile. In this case, we want to find players who ranked in the top 50% of players in their position and league for Passing, Ball Retention and Defensive Positioning over a season within the last two years.
Figure 2. The top seven players to emerge from our search criteria
While there are interesting players in the list above, we can immediately discount some due to a lack of availability – these include Rodri, Pierre-Emile Hojbjerg, and Leon Goretzka who all play for United's Premier League rivals or other elite European clubs. From the remaining five players, we will also discount Fabián Ruiz who we believe to be better suited to an offensive-minded deep-lying role.
That leaves us with three players: Declan Rice, Aurélien Tchouaméni and Sander Berge.
Of those three options, Sheffield United's Berge is perhaps the most surprising. The 22-year-old moved to Bramhall Lane from KRC Genk in January after impressing in the Jupiler Pro League. From a playing style point of view, he possesses qualities that align with replacing Matic but an increasing role further forwards in midfield for the Blades indicates that he may be moving away from the Holding Midfielder position played last season. If he is to revert to a deeper role in the mould of Matic, he could be an interesting one to watch in the coming seasons but perhaps not a direct replacement for the Serbian right now.
With Rice and Tchouaméni left, it is important to note that both players have proven quality in a top European league. In favour of Rice, he has been a top performer over multiple Premier League campaigns. Having been linked with a move away from the London Stadium, it has been pretty clear that any club wanting to sign the England international won't be getting him on the cheap.
As a result, Tchouaméni stands as a significantly different proposition. While also young at 20 years old, the midfielder has only recently joined AS Monaco after impressing at FC Girondins Bordeaux. In terms of his Performance metrics, the Frenchman thrives in important areas for replacing Matic.
As shown below, high rankings in Defensive Positioning last season show the 20-year-old to be a well-balanced midfield option that favours breaking up opposition attacks.
Figure 3. Tchouaméni thrived in Defensive Positioning last season
Combining those elements with high rankings in Passing and Ball Retention mean that Tchouaméni could be a good option for United. As a less experienced option than Rice, though, there may be some question marks over replacing the well-seasoned Matic in the short-term.
As a result, the 20-year-old could be a good prospect in the coming years if he keeps at the same rate of development. Otherwise, Rice appears to be the most suitable option for replacing Matic in the nearer future.
B. Scouting for a right-sided forward
Specific credentials: right-wing, right-footed, strengths in Dribbling and Offensive Positioning as well as proven quality in the final third
Search results: Serge Gnabry, Jadon Sancho, Rodrygo, Jérémy Doku and Krépin Diatta
United's lack of cohesion across the pitch can be attributed to a variety of factors. Tactical instability is certainly one but personnel in key areas is also another. Most notably, the lack of a natural right-footed winger on the right-hand side has created a severe imbalance with Mason Greenwood often taking up that role. While high in quality, the youngster's tendency to cut inside onto his favoured left foot makes him a rather one-dimensional option in that role.
As a result, searching for a more natural option that thrives in Dribbling and Offensive Positioning could help stop those issues and subsequently balance out the personnel in attack. In line with our search criteria, the following list of players throws up some interesting names.
Figure 4. An eight-player shortlist includes some worthwhile profiles
Three players we can immediately discount are Serge Gnabry, Achraf Hakimi and Rodrygo who are all highly unlikely to be realistic targets. Ainsley Maitland-Niles, too, doesn't have a sustained period of experience in the type of role we are scouting for. When searching in this position, it is also worth bearing in mind the fact that United need to fill this area sooner rather than later. As a result, we will take out exciting prospects such as Jérémy Doku, Krépin Diatta, Mitchell van Bergen and Jan Thielmann. If the Red Devils are looking to recruit for this role in the long-term, all four options could be worth evaluating again based on development.
That leaves us with one standout target: Jadon Sancho.
The Borussia Dortmund forward was part of a long-standing transfer saga earlier this year but it ultimately saw him extend his stay in Germany to 2023. While rumours of Sancho moving to United may have become tiresome, it can't be stressed how valuable an addition he would be based on his performances in the Bundesliga.
Currently boasting a SciSkill of 109.1 showcases his world class qualities and a Potential of 142.7 at the age of 20 reinforces just how exciting he would be as a long-term investment.
In terms of his Playing Style, Sancho ranks as an interesting profile given that he mostly aligns with the Wide Playmaker role. This means he plays a high number of passes from wide areas and receives the ball in halfspaces, constantly looking to provide a threat in the final third.
Figure 5. Sancho's playing style from the 2019/20 Bundesliga season
Most importantly, his abilities in Passing, Dribbling and Offensive Positioning are all matched with tangible output. 17 goals and 16 assists in the 2019/20 domestic campaign highlights the overriding influence he has for his team.
The sticking point, of course, surrounds the huge price tag set by his current club. If United are willing to back Solskjaer once more in the transfer market, the signing of Sancho could set a real precedent for the rest of the league and his reign at Old Trafford.
While the suggestion of needing to sign Sancho will come as no surprise, it is worth reiterating just how important it is for elite clubs to be decisive in the transfer market. Sancho's high price tag comes mostly as a result of his output for Dortmund. In United's case, though, he would add exponential value to long-term squad building at Old Trafford in an area that should be of key focus.
C. A long-term centre back solution
Specific credentials: Potential of at least 100, high rankings in Defensive Positioning, Pressing and Passing as well as experience in a major European league
Search results: Lukas Klostermann, Alessio Romagnoli, Takehiro Tomiyasu and Duje Caleta-Car
United's defensive issues have been a fluctuating narrative over the last year or so. They have had good patches with a stable defence and then been on torrid runs of form. Most of the focus around defensive problems is largely borne out of the large transfer fee paid for Harry Maguire. The centre back's arrival for an estimated €80million means that the Red Devils probably won't want to spend big again in that area of the pitch – especially considering the aforementioned areas of focus that won't come cheap.
Therefore, our search for a long-term centre back solution has the intention of finding a player with proven ability at the top level, assured defensive traits and a realistic chance of joining the Red Devils. To match the type of profile we are looking for, our age range will be 22-28. Below, we see a list of six options that match our specific criteria.
Figure 6. Six players match our criteria for a CB option
Of the six players generated from the shortlist, we will take a closer look at Lukas Klostermann, Alessio Romagnoli, Takehiro Tomiyasu and Duje Caleta-Car due to Eric Dier and Rúben Dias both being unattainable.
In terms of Performance metrics, all four options rank well in key areas. For Tomiyasu, though, just one season playing as a centre back in a top European league makes him less suited to what we are looking for in this particular search.
All three remaining options – Klostermann, Romagnoli and Caleta-Car – have key strengths that could improve United's backline. They perform well in important areas for centre backs and predominantly play in teams that look to dominate possession like United. The possibility of signing Klostermann appears less likely considering he is currently contracted until 2024 and he also tends to play in a three or five at the back.
Both remaining options have their respective advantages. Caleta-Car's aerial dominance at 192cm makes him an attractive option while Romagnoli's skillset as a left-footed centre back works in his favour too. As a high performer in Ligue 1 this season, the Marseille defender could be worth further investigation for the Red Devils.
Figure 7. Caleta-Car ranks only behind Marquinhos so far this season
One question mark on Caleta-Car is that, as a left-sided central defender who is right-footed, he aligns quite closely to Maguire. It remains to be seen whether or not either player would be well-suited to playing on the right side. However, Caleta-Car's front-footed aggression and speed make him an attractive option – perhaps at a cheaper price than our next candidate, too.
For Romagnoli, the AC Milan defender presents a slightly different option. The 25-year-old is a mobile defender with key strengths in 1 v 1 duels and defensive decision-making. All of those qualities, in addition to being left-footed, make the Italian a well-rounded option for United to consider.
As two defenders that align to our specific search criteria very well, United could look to sign either player in the foreseeable future. One important thing to note in the search of centre backs is that the Red Devils may need to favour defensive security that ensures a solid foundation for success.
Perhaps a new arrival with specific strengths like mobility and 1 v 1 defending could rejuvenate a United backline that has struggled in recent months.
Concluding points
As shown below, this scouting process has enabled us to find three additions based on specific criteria points. The additions of Sancho, Rice and Caleta-Car/Romagnoli see the squad improved upon from several standpoints including current quality as well as long-term investments.
Figure 8. Final team with new additions included
One thing worth outlining, of course, is the fact that these three players wouldn't come cheap. Rumours of United being unwilling to meet Dortmund's price demands for Sancho suggests there is some work needing to be done on the negotiating table there. West Ham, too, have been unwavering in their quest to keep Rice at the club. All of this reinforces the importance of having alternative options in each position; of which there are many in this example.
In this use case, we have showcased how the SciSports recruitment platform can help: a) identify issues within a squad, b) draw up shortlists based on specific criteria, and c) analyse players in-depth through unique data insights. From this process, we can see how important it is to have accurate input into the platform to find individual solutions for each club's requirements.
For United, squad building should be an area of interest right now as they look to plan more long-term and the suggested names could be worthwhile additions in the next two transfer windows.
Analyse a team of your choice with SciSports!
Working in the professional industry and want to analyse your team? Request a trial on the SciSports platform today.