Ones to watch: A data-driven top five of players to watch out for in 2021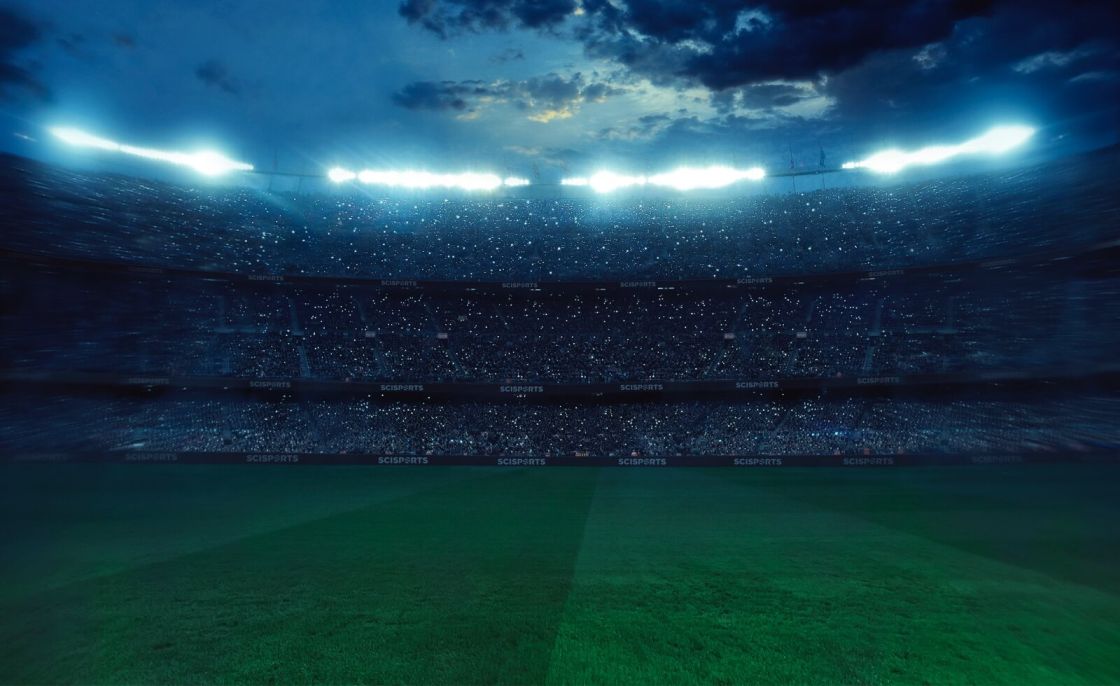 As 2020 draws to a close, we look ahead to 2021 with five exciting players to keep an eye on throughout Europe.
This year has seen the emergence of some exciting young talents and there are plenty more to come in the next 12 months. Looking outside of Europe's top five leagues, let's cast an eye over some U23s who are worth tracking over the following year and may even break into a top league themselves.
Today, we bring our top five ones to watch in Europe for 2021.
Jan Paul van Hecke (sc Heerenveen)
SciSkill: 53.3 Potential: 85.0
The Brighton and Hove Albion loanee has continued to impress in the Netherlands since permanently signing for Graham Potter's side earlier this year.
Van Hecke signed for the Seagulls after an impressive debut season in the Keuken Kampioen Divisie with NAC Breda in 2019/20. Since then, he has made 11 appearances for Heerenveen in the top flight and ranked well compared to other centre backs in the league.
At just 20 years old, the defender still has plenty of areas to develop but has so far registered high value in important Performance elements such as Defensive Positioning, Recoveries and Pressing. Most impressively, the young Dutch defender has added high value in Defensive air challenges – as shown below.

Figure 1. The 20-year-old ranks as an impressive aerial option in defence
With the high frequency and quality of these actions in a key area for a centre back, van Hecke has demonstrated why he is highly rated by his parent club in England.
Currently registering a Potential of 85.0 suggests that there is still room for the defender to develop before reaching Premier League standard. If he continues to develop at a similar rate in 2021, it will be interesting to see what Brighton have planned for him by the end of the season – especially considering their own abundance of central defensive options.
Nicolas Raskin (Standard Liège)
SciSkill: 43.9 Potential: 73.0
The 19-year-old made his Jupiler Pro League debut back in 2017/18 with a nine-minute substitute appearance. Since then, his first real involvement in senior football has come this season with Standard Liége.
A goal and three assists in his 16 appearances so far this season has set an exciting platform for Raskin to build from in 2021. More than that, though, the Box-to-Box Midfielder has been a high-value player for his side in important areas of the pitch.
As one of the youngest midfielders in the league, it is impressive to see Raskin rank within the top third of players overall. Specific strengths in Passing indicate that the 19-year-old has the technical ability to develop into a high-level player with some development in other areas.
With the teenager appearing to be a vital part of this Standard Liège side, keeping an eye on his progression throughout 2021 could be wise.
Ben Cabango (Swansea City)
SciSkill: 69.2 Potential: 100.3
Coming off the back of his first senior campaign in the Championship last season, Ben Cabango has become a crucial part of Steve Cooper's side in South Wales.
The 20-year-old's emergence in the first team as well as appearing at international level for Wales has made 2020 a big year for the centre back. Nevertheless, there is plenty more room for him to develop and the Liberty Stadium looks like a great place to be doing that right now.
Just 12 goals conceded in 20 league matches illustrates Swansea's excellent defence this season and Cabango has plenty of attributes worth exploring further. As an athletic defender, he has the capability to play in a high line and perform well in a possession-based side.
On top of those physical attributes, though, the Wales international has ranked well in defensive areas of performance as well as in Passing. As shown below, he has been one of the most capable centre backs in terms of specific passing actions this season.

Figure 2. Cabango is one of the best passing CBs in the Championship this season
Continuing to develop his trade at the heart of a resolute defence will only improve Cabango's overall grounding as a defender. What goes hugely in his favour, however, is both his young age and also the fact that he excels in technical areas of the game.
If Swansea's promotion push doesn't hit the heights expected come the end of the season, Premier League clubs could come knocking for the highly promising defender.
Florian Krüger (FC Erzgebirge Aue)
SciSkill: 69.8 Potential: 90.5
Heading over to the 2. Bundesliga in Germany, Florian Krüger tops our list of ones to watch.
The Erzgebirge centre forward has scored or assisted exactly 50% of his side's 20 league goals so far this season – seeing them climb to sixth with 13 games played. That level of contribution has piqued our interest and the 21-year-old will be an interesting one to track over the coming 12 months.
In terms of strengths, Krüger has so far shone as a ruthless option in front of goal with high performance in both Finishing and Offensive Positioning. As shown below, the 548 minutes he has played as a centre forward so far this season rank him as one of the league's best finishers – nearly 200 minutes registered on either wing shows versatility to his positional profile too.
Figure 3. Krüger is currently one of the 2. Bundesliga's best finishers
One interesting thing to pick up on is that 2021 will be a good indicator of how quickly he will be able to make the step up to a top division. Experience at youth international for Germany suggests that it might not be too long before a Bundesliga club comes calling for him.
Considering his speed and some experience of playing on either wing too, the 21-year-old is an exciting player and one that you should definitely be looking out for in the new year.
Jelle Bataille (KV Oostende)
SciSkill: 59.1 Potential: 82.8
KV Oostende's abundance of young talents means that we have already covered Jelle Bataille's teammate Arthur Theate in a previous blog post – outlining some Jupiler Pro League youngsters to look out for in the coming months.
For Bataille, though, he is an equally – if not more – interesting player to study and one that could soon be ready for the next step based on performances this season. The right-back's SciSkill has developed by 6.6 over the last six months which is a key indicator of the direction in which his career is heading.
Specific qualities in Offensive Positioning, Passing and Recoveries typify his ability to play in a high energy full-back role and one that he will likely continue to improve. If the 21-year-old starts 2021 as he is finishing 2020, clubs further up the food chain could start to take notice of what he can offer.
Track players of your choice with SciSports!
Are you working in the professional industry and looking to find uncovered talents across world football? Request a trial with us below!