Outside the Big Five: The best football players under-20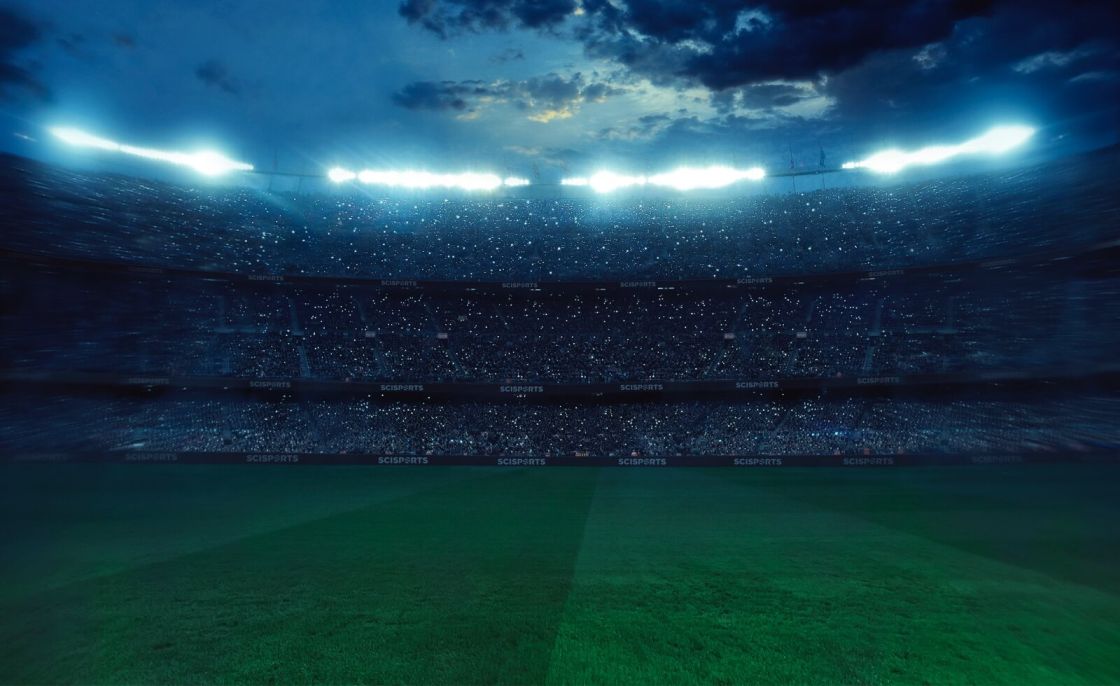 The summer transfer window is in full swing. The opportunity for clubs to bring promising talents to their club. The perfect time to look back on the finest talents of last season. We've put together a team with the biggest U20 talents at their position, outside the big-5 leagues. This is done by using multiple features in SciSports' player recruitment platform. The platform makes it possible to identify the influence (SciSkill Index) and playing style (Player Roles) of each individual in this team full of rising stars.
Goalkeeper
Matous Trmal (GK) – FC Slovácko
We start off with Czech goalie Matous Trmal. He is only 20 years old but already the first goalkeeper for Slovácko. He started 26 games for the first team this season. When one of his teammates makes a foul in his own penalty box, resulting in a penalty against, it's not necessary 'finished business'; Trmal is known as a real penalty killer. From the first 5 penalties this season, only one went in. It won't surprise us if in a few years' time he will be a goalkeeper in one of the best competitions in Europe.
Player role: Sweeper Keeper
Defenders
Max Aarons (RB) – Norwich City
Englishman Max Aarons fills in the right back position. He has been a key part of Norwich City's rise this season. Norwich will play in the Premier League next season after winning the EFL Championship title. Aarons was named EFL Young Player of the Season. So it's no surprise that several big clubs have the 19-year-old on their shortlist. He is a very dynamic player who likes to run with the ball and take on players. He is defensively strong in 1 v 1 situations and continues to improve his positioning. You can see Aarons as an Inverted Wing Back.
Player role: Inverted Wing Back
The inverted wing back has similar duties as the wing back, however, when attacking he tends to cut inside, running into space and attempts to shoot from the edge of the box from time to time.
Player most similar to Max Aarons: Daniel Carvajal (Real Madrid)
Matthijs de Ligt (CB) – AFC Ajax
De Ligt has been sensational for Ajax and the Dutch national team. He is being spoken about a 'generational' talent, the type of player that only comes along once in a decade or two. The scary thing is that he's only going to get better. Defending is his cup of tea. His physical strength and confidence could make an impact on any team's performance. It is still uncertain where De Ligt will play next season. However, it's safe to say that any club will be thrilled to sign a player like De Ligt.
Player role: Ball-Playing Defender
Victor Nelsson (CB) – FC Nordsjaelland
Denmark has produced some great talents over the years. Most recently, Premier League players in the names of Christian Eriksen and Kasper Schmeichel. Will Victor Nelsson be the next Danish star? He has risen through the ranks of Nordsjaelland to become one of the youngest captains in the club's history. The 20-year-old defender is strong in the air and often wins the 50/50 duels. Not to mention his perfect timing for placing a defensive tackle. Looking for a stopper in your XI of the future? Victor Nelsson could be the perfect fit.
Player role: Stopper
Carlos Vargas (LB) – CF América
Carlos Vargas completes the defense on the left back position. The Mexican, playing for Club América, is quick in anticipating opponent's movements and very strong in aerial duels. The left footed defender is an interesting prospect to keep an eye on for the coming years.
Player role: Defensive Back
Midfielders
Jonathan González (CDM) – CF Monterrey
Jonathan González was born in the United States with Mexican parents. He has represented the United States at several international youth levels ranging from the U14 to the U20. In January 2018, however, he shared his desire to play for Mexico at senior level and received his one-time switch from FIFA. González played a major role in Monterrey's fourth SCCL title this year. He was selected as the winner of the Young Player Award. We can describe González as a Ball Winning Midfielder.
Player role: Ball Winning Midfielder
The ball winning midfielder is mainly tasked with gaining possession. When the opponent has possession, this player is actively and aggressively defending by closing down opponents and cutting off pass supply lines. This player is a master in disturbing the build-up of the opposing team, occasionally making strategic fouls so his team can reorganize. When in possession or after gaining possession, this player plays a simple passing game. A player in this role heavily relies on his endurance and game intelligence.
Roberto Alvarado (CAM) – CD Cruz Azul
Another Mexican that made it into our squad full of talents. Alvarado mostly plays as an attacking midfielder for his team Cruz Azul.  He is only 20 years old but already played 9 games for the first team of Mexico. He focuses on creating opportunities for his teammates. Alvarado is a real bully for defenders because he is technically skilled with both feet.
Player role: Advanced Playmaker
Hannes Wolf (CAM) – Red Bull Salzburg
Next up we have Red Bull Salzburg latest sensation Hannes Wolf. Salzburg has turned into a breeding ground for young players before making the move to sister club RB Leipzig. Hannes Wolf is the next player to go down this pathway. He will complete his move this summer. Sadly, he will have to wait a long time for his Bundesliga debut after suffering a horrible leg break in the second half against Serbia in the Under-21 European Championships. Hopefully the young lad will come back stronger! He is the type of player that looks to create space by moving across the pitch, while trying to create opportunities for his teammates.
Player role: Wide Playmaker
Attackers
Martin Ødegaard (RW) – Vitesse
Norwegian talent Martin Ødegaard already made the headlines at 15 when he broke the record as his country's youngest international. Four months after his arrival in Madrid, he set a record as the youngest player to represent Real Madrid at only 16 years and 157 days. Naturally, these records led to high expectations. Last season the 20-year-old was loaned out to Eredivisie club Vitesse. Ødegaard's time in the Netherlands has been quite successful so far. He has been one of Vitesse's best players this season, lining up on the right wing. He can give passes from impossible angles, dribble past two defenders, or cut inside onto his left and fire a shot on goal.
Player role: Wide Playmaker
João Félix (CF) – SL Benfica
On the striker position we have Benfica's wonderkid João Félix. Félix finished his first season in the team with 20 goals and 7 assists. Besides that, he became the youngest player to score a hattrick in the Europa League when Benfica defeated Frankfurt 4-2 at home. At the age of just 19, he has already attracted the attention of Europe's biggest clubs. Felix is strong in the air and skilful with the ball at his feet. Will Atletico Madrid be his next destination?
Player role: Mobile Striker
Rodrygo (LW) – Santos FC
Rodrygo Silva de Goes, alias Rodrygo, is one of the emerging stars of Brazil. Rodrygo is a youth product from Santos. He is a real threat for every defense. He is a very creative player with fantastic technique on the ball. You'd better have some coverage when you're facing him, since 1 v 1 is one of his specialties. his talent didn't go unnoticed. In the summer of 2018, Real Madrid reached an agreement with Santos for the transfer of Rodrygo, with the player joining Los Blancos this summer. Rodrygo is the perfect showcase of an Inside Forward.
Player role: Inside Forward
The inside forward is characterized by his ability to cut inside and create opportunities for himself (the player's strongest foot is opposite to the flank he is playing on) or his teammates. He possesses the technical and dribbling skills and a good acceleration to beat a defender in one-on-one duels.
Player most similar to Rodrygo: Leroy Sane (Manchester City)
14-DAY EXPLORATION
Discover how we implement actionable football metrics to support recruitment decisions
GET TO KNOW MORE
Read more about our data intelligence services for the football, media and betting football industries