Profiling the potential upcoming stars from English League Two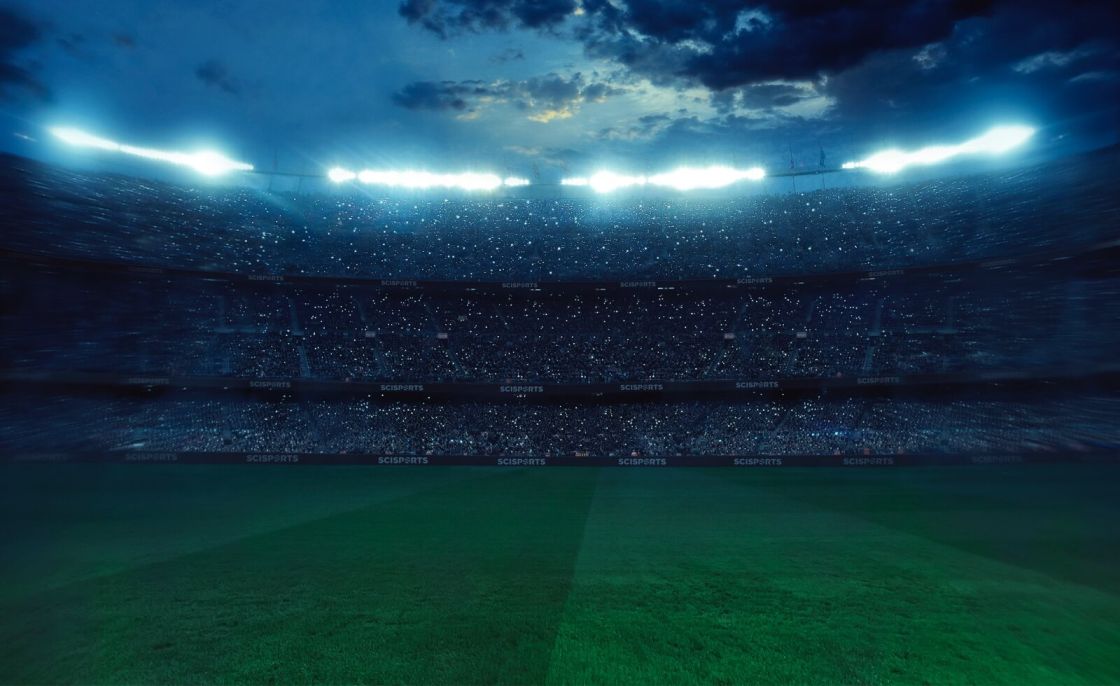 As the English Premier League and Championship would continue behind closed doors, the board of the English Football League (EFL) and it's member clubs agreed that both League One and League Two would both end and be decided on a Points Per game (PPG) basis.
Promotion and relegation remain in place, and the play-offs in League Two are well underway in the battle to gain a spot in League One next season.
In the 2019/20 season youth has flourished in League Two and we can use the SciSports Platform to pinpoint some of the talents in the league who are showing both great potential and a great contribution on the field.
HARRY THE PICK OF THE BUNCH AT A YOUTHFUL CREWE
Crewe Alexandra were one of the teams to profit from the PPG system as the season ended prematurely, finishing second and earning promotion back to League One after relegation in 2016.
And enhancing the youth at their disposal has been a key factor in their success, with a squad with an average age of 25.8 including 21-year-old left back Harry Pickering.
The inverted wing back started in all but two of the Alex's 37 league games played, scoring three goals and assisting on five occasions.
Pickering has played on the left of a back four all season in an attacking 4-3-3 formation, and it's his talent going forward that stands out against the rest of the league.
The left-back is impressive in terms of take-ons, shooting and passing and in turn he boasts the best offensive contribution of any full-back in League Two according to the Contribution Ratings metric.
Figure 1. Harry Pickering's offensive Contribution in EFL League Two 2019/2020
With over 100 League appearances already for Crewe in three years, the future is undoubtedly bright for Pickering who boasts a Potential SciSkill of 87.5.
KWAME POKU'S DEBUT SEASON AT COLCHESTER
As the youngest player on our list at 18-years-old, the attacking midfielder has enjoyed a promising first season of professional football.
Poku signed in May 2019 after a successful trial with the club and has since gone on to start in 23 league games for the club.
Furthermore, Poku earned an improved two and a half year contract back in December and most recently featured as Colchester narrowly missed out on promotion in the League Two Play-offs.
Like Pickering, taking on opponents and dribbling are his best attributes in an attacking sense.
Although a good season didn't end in a promotion, Poku has progressed massively at such a young age – a reflection which saw his SciSkill Rating and Potential rise drastically earlier in the season.
His potential rose drastically after his debut, and ever since it is a rising curve as shown in the graph below.
Figure 2. Kwame Poku's development in terms of SciSkill over the course of 2019/2020
MORTON MAKES HIS PRESENCE KNOWN AT WEMBLEY
EFL League Two's play-offs have been a welcome return to some form of football for a select few, and Morton was another involved in the action – with Northampton Town.
The centre forward – on loan from Championship side West Bromwich Albion – only made his move to League Two in January but has since made his mark.
The 20 year old scored 5 times in the National League with Braintree last season and has upped his game a step above.
Despite only playing 12 games for the club Morton managed to make his mark, chipping in with 5 league goals, and a further three in the play-offs as he gained a promotion on the CV.
After scoring two goals in the semi-finals, Morton added to his tally in the final as Northampton superbly ran out 4-0 winners against Exeter City in an empty Wembley Stadium.
Not only is he a commendable finisher, but his work rate across the field and positive nature is to be admired and he will certainly be backed to step up a level next campaign.
In fact, Morton possesses the best attacking contribution of centre forwards in the league and all elements of his game except his passing rate highly in terms of providing scoring opportunities for the team.
He ranks number one in the league for both shooting and take-ons.
Figure 3. Callum Mortan ranks first in League Two in terms of attacking contributions from centre forwards
Find potential stars from a League that interests you
Get your free SciSports Platform trial today and access the latest data insights.