The best U23 dribblers according to data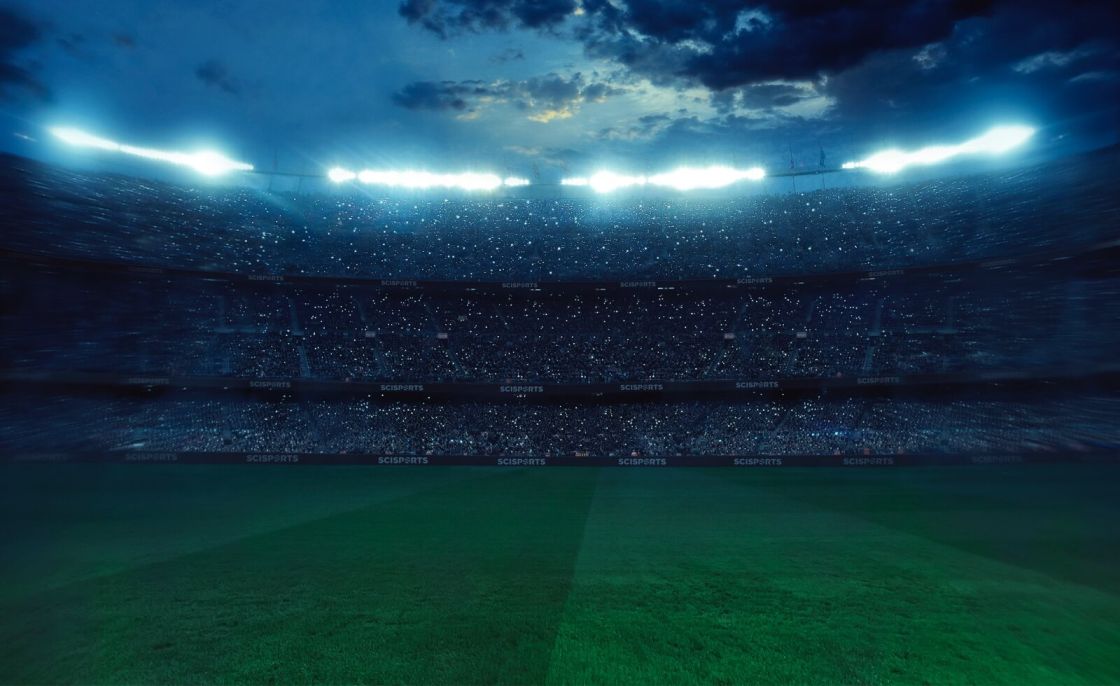 Exciting young wingers are often the most talked about prodigies as they develop, and using a number of variables we can track those who have the potential to shine in the near future.
Nonetheless, some are already delivering the numbers and using SciSports' Contribution Ratings metric we can narrow down our search for those making an impact.
Here we look at the top dribblers under the age of 23 for each of Europe's top five league's – a list including home-grown stars and those from across the continents.
HIGHLIGHTING CHELSEA'S FAITH IN YOUTH: CALLUM HUDSON-ODOI
A concentration on youth talent has been prevalent at Chelsea this season in a new look side, with the club looking to move on from previous faults in the way it operates.
The London club were given a transfer ban last summer, and this in turn led to chances for attacking talent like Mason Mount to follow in the footsteps of Hudson-Odoi in making a first team impact.
The latter burst onto the scene in the 2018/19 season, but injuries have held him back from becoming a regular starter – as well as constant rumours of a transfer to Bayern Munich last campaign.
He does, however, boast the highest offensive contribution in terms of wingers in the 2019/20 Premier League – despite only starting on seven occasions.
Averaging 8.2 dribbles per 90 minutes, the 20-year-old Englishman attempts more dribbles than other star U23 wingers in the league – including teammate Christian Pulisic (7.6) and fellow England star Marcus Rashford (5.9).
Figure 1. Hudson-Odoi has the best dribbling contribution of any winger in the Premier League
FORMER FLAMENGO STAR FLOURISHING: VINÍCIUS JÚNIOR
Brazilian Vinícius Júnior approaches two years at Real Madrid having laid a marker as a first team regular, rivalling Madrid galacticos throughout 2019/20.
The teenager – who turns 20 next week – has started 11 of the 26 La Liga matches he has featured in this season, and has appeared in all of Los Blancos' last 13 league outings.
All but one of these appearances have come on the left wing, primarily playing on the left of a front three with Karim Benzema at the forefront of an attacking diamond?
The stats suggest Vinícius is well worth the 1236 minutes he has been on the pitch in league matches, as his dribbling and take on statistics contribution ranks by far the highest in La Liga.
He is challenging options such as Eden Hazard and Marco Asensio for a starting berth and his creativity is reaping rewards.
Comparably, his average of 10.5 dribbles per 90 minutes ranks better than any of the wingers highlighted in our list.
DAZZLING ATTACKING STATISTICS: MOUSSA DIABY
Perhaps featuring most this season out of our selection of players, Diaby has made 37 Bayer Leverkusen appearances in all competitions – providing a healthy return of seven goals and eight assists.
After not starting any of the first 10 Bundesliga games, the former French U21 international has played a part in every game of a tough season for Leverkusen since – narrowly missing out on both Champions League glory and DFB Pokal Cup glory.
Nonetheless, after his arrival from PSG in July 2019 Diaby has flourished on German soil.
The 20-year-old's dribbling contribution ranks considerably better than any other winger in the Bundesliga, and his crossing and take-on ability are also recognisable as traits which rank him behind only Jadon Sancho for overall offensive contribution.
The Classic Winger is proving a good value buy for Leverkusen, and other suitors may be keeping an eye out as his potential continues to rise.
In the first six months of 2020 Diaby's SciSkill Rating has risen by 23.0 – a steep rise which indicates how much the youngster has improved on the pitch.
In line with this his potential SciSkill rises by 18.5 further highlighting that we should expect more to come from this young talent.
Figure 2. Moussa Diaby's steep rise in SciSkill sees him boast a rating of 87.7
OGC NICE A STEPPING STONE FOR YOUNG TALENT: ALEXIS CLAUDE-MAURICE
The second Frenchman on our list is profiting from home comforts in Ligue 1, however, Alexis Cluade-Maurice is still new to the heights of the French top division.
The left winger made the move to OGC Nice from Lorient in September 2019 after an impressive 14 goal haul in 2018/2019 across all competitions.
The former French youth international hasn't replicated such attacking figures across the board at Nice as of yet, but ranks 5th for dribbling contribution from wingers in Ligue 1 as a whole.
Claude-Maurice has played in a variety of roles across the midfield, though largely on the left wing.
Having started in 19 of his 22 league outings, he starts on the left of a front three in the teams two main formations – 4-3-3 and 3-4-3 – though he has occasionally played as a second striker and as an attacking midfielder when the formation has changed.
Such flexibility means the Frenchman shows many different attributes relating to different SciSports' Player Roles, but is primarily designated as an Inside Forward – reflecting his ability to cut onto his right foot from the left wing and his dribbling skills.
As Claude-Maurice continues his development, he can look to Nice as inspiration – a club who have provided a platform for the likes of Mario Ballotelli, Patrick Viera, and Hatem Ben Arfa.
GOING UNDER THE RADAR: CENGIZ ÜNDER
Could Cengiz Ünder create waves as strong as Mohammed Salah at his best with Roma? Well the 22-year old Turkishman is certainly proving a threat…
He joined from Istanbul Başakşehir in 2017 and has gone on to play a large part of the last three Serie A campaigns, as well as featuring in the UEFA Champions League and Europa League with the club.
In that time he has made 20 appearances for Turkey – scoring six goals – after making his debut as a 19-year-old, and delivered good returns in terms of goals and assists domestically.
With just six games to go, Ünder has only scored three this season and hasn't registered a league assist, nonetheless, such figures should be overlooked when analysing his importance to the team.
Despite his dribbling ranking higher than fellow under 23's in Serie A, it's actually his overall gameplay that put him in high regard.
His shooting, passing and take on contributions all rank more impressive and coincidentally rank his overall offensive contribution the highest of any winger in the league in 2019/20.
Figure 3. Cengiz Ünder's offensive Contribution Ratings in Serie A 2019/2020
Rate dribbling statistics yourself
Sign up for a free SciSports Platform trial and get access to the latest data insights.