Using data-driven insights to find young talents in the Danish Superliga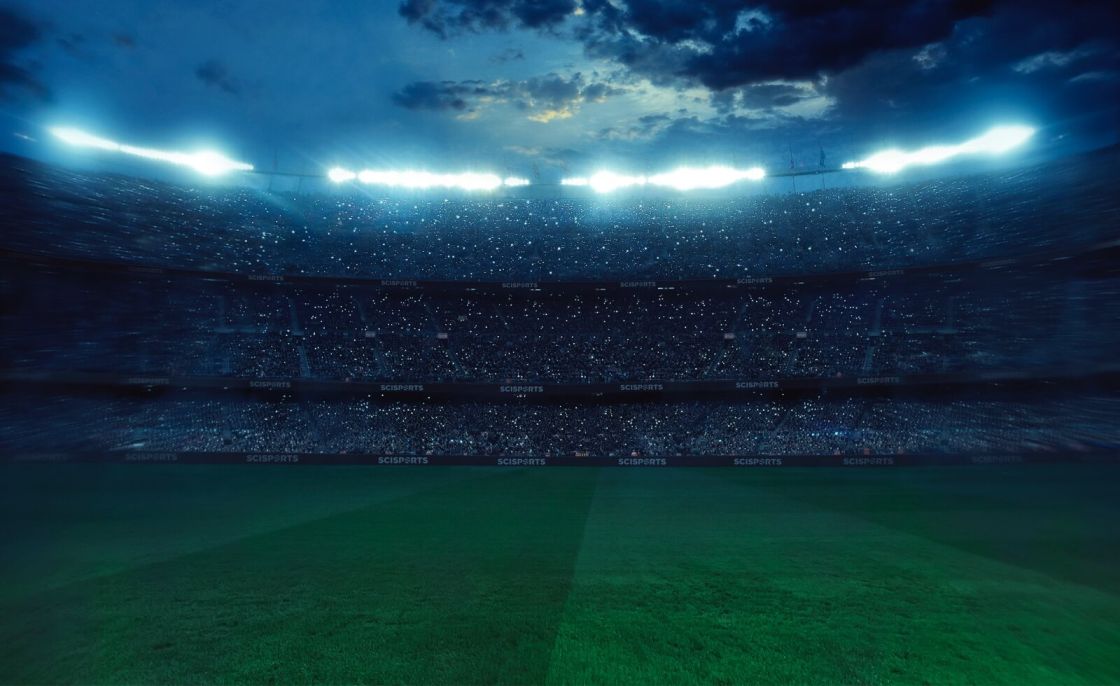 The Danish Superliga plays host to young talent from across Scandinavia and beyond, though the country's national team is made up of talented names who ply their trade across Europe's most competitive leagues.
Denmark's top tier can be a hotbed for young and upcoming talents before eventually making a move to some of Europe's top leagues.
By taking a look at some of the league's most exciting talents, we'll be diving deep into their potential and the possibility of making a step up to Europe's elite leagues.
Today, we bring you an array of future talents from Denmark's top flight.
JESPER LINDSTRÖM (BRONDBY IF)
SciSkill: 56.3 Potential: 80.2
Six-time Superliga winners Brondby IF have made an impressive start in the league this season in what is a tight contest at the top of the table between the likes of themselves, Midtjylland, Randers, and AFG.
A prominent source of attacking intent for the league's top scorers so far has been attacking midfielder Jesper Lindström, as the 21-year-old has already registered 11 goal contributions in 13 games.
After progressing to the first-team in 2019 from the youth set-up, he made 13 starts in the Superliga last season on his way to getting over 1,300 top flight minutes, although this is a feat he is near bettering already in 2020/21.
There are a number of reasons we can see him keeping up to the high standards he has set himself and even improve further. With a SciSkill rise of +7.3 over the last six months, Lindström is rapidly developing into an important asset at the club.
A Potential of 80.2 means the Dane has one of the highest potential estimates in the squad, while boasting the potential to become a key player with Brondby IF.
Not only has he developed in terms of his goals and assists, but his contributions both offensively and defensively have significantly improved on last year's returns.
Using Performance metrics within the SciSports Recruitment Application, we can delve into elements of Lindström's game all over the pitch. Compared to other midfielders in the Superliga, he ranks fourth in his overall contribution to scoring and preventing goals in 2020/21.
Figure 1. Lindström performs well in areas such as Finishing and Offensive Positioning
Furthermore, it may come as no surprise that he ranks highest in terms of Finishing and Offensive Positioning due to his impressive goal tally to date. Long-term development for the 20-year-old could soon become a reality in one of Europe's top leagues.
KAMALDEEN SULEMANA (FC NORDSJAELLAND)
SciSkill: 50.3 Potential: 84.7
A rising crop of young talent at FC Nordsjaelland means that many of their youngsters will likely be in demand very soon. However, we've chosen to dive deeper into Kamaldeen Sulemana.
After recording just over 600 domestic minutes last season, he has since proven his credentials as a regular starter at just 18 years of age.
Both Sulemana and other youngsters in the squad fit in the team in various areas of the pitch and have been trusted by manager Flemming Steen Pederson to play a large part in proceedings.
A 4-3-3 attacking formation has been the go-to throughout the last year, nonetheless, of late a tweak to a 3-4-3 style has provided attacking intent.
One of those pinpointed in the attacking phase is Sulemana, and his role on the left or the right of a central striker means he has been fruitful in attacking areas – as shown below by his Dribbling contributions.
Figure 2. Sulemana ranks as the highest value winger in terms of Dribbling
As well as four goals for the season so far, the Wide Playmaker has proved extremely competitive in key areas for a winger – in addition to playing in more central roles as a Centre Forward too.
Despite a SciSkill rise of 12.8 over the last six months, there is still a long way to go in the season with the early signs proving to be very promising.
WAHID FAGHIR (VEJLE BOLDKLUB)
SciSkill: 35.9 Potential: 85.4
This 17-year-old forward is only just delving into top division football. However, in just over 1,000 top-flight minutes he has managed to make an impression.
The Denmark youth international – who has competed for the nation up to under-18 level – has played in all 14 league games for his team so far this season and has been a shining light in terms of his goals in what has been a poor run for Vejle Boldklub who are winless in eight league games.
Gaining his first-team opportunity at such a young age is a big indicator of how highly rated Faghir is in Denmark. And, as we see in the graphic below, his SciSkill development and estimated Potential stands him in good stead for the future.
Figure 3. Faghir has rapidly developed in terms of SciSkill since making his debut
The Hot Prospect isn't 18 until July, yet playing top-flight football on a weekly basis will only increase his chances of future success in the professional game.
Analyse players of your choice through data!
Working in the professional industry and want to find players fit for your club? Request a free trial with SciSports today!