Finding Europe's best U23 super subs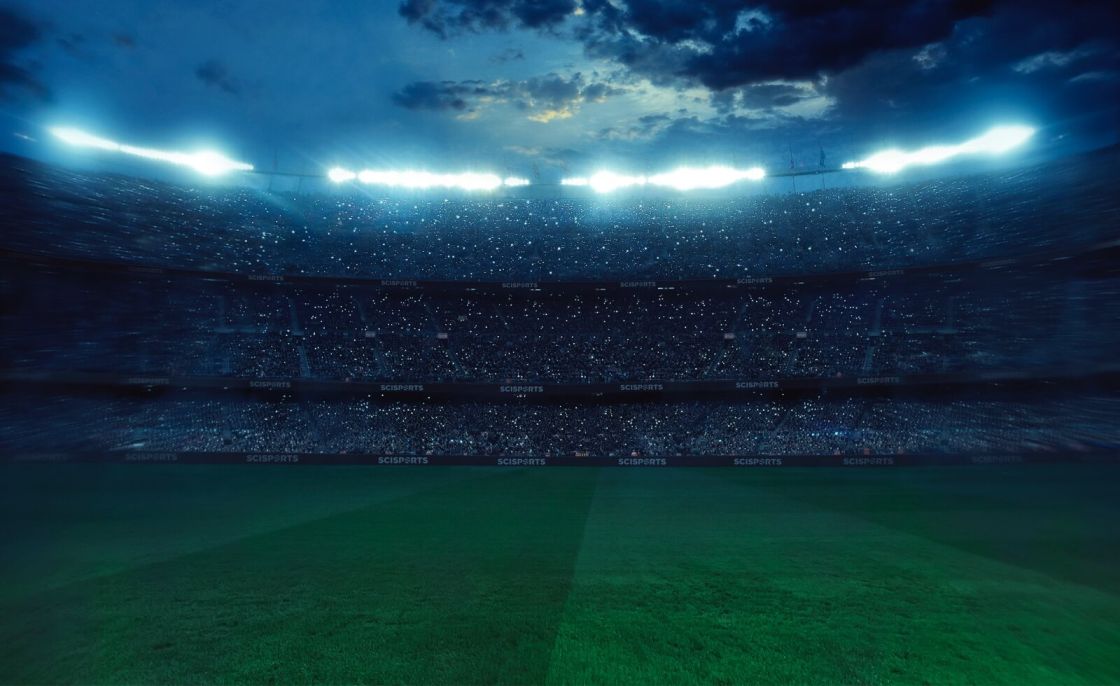 With less than a handful of clubs being able to afford the best players in the market, all other clubs are forced to look for longer term investments.
Clubs do this by speculating on a players potential and buying a large number of players to hedge their bets. However, with limited minutes and places in the squad, there are always players who don't get enough playing minutes.
In this post, we use the new Playing Time filter in the SciSports Recruitment Application to data-scout young players who deserve to play more regularly based on their performance.
WHAT SORT OF PLAYERS ARE WE LOOKING FOR?
Football clubs are increasingly looking to find players who may be unhappy with the playing time at their current clubs. Offering the opportunity to gain more starts can often be enough to snap up a talented young players who are hungry to prove themselves at the highest level.
SciSports has now added a new playing time filter that will enable users to find such players. For this article, we look at U23 players from top 15 European leagues who recorded top tier contributions to their team but started less than 30% of the available games over the past 2 seasons.
After the initial short list of players, we try to find interesting player profiles by focussing on players who had performances in the top half of their respective leagues.
SEARCH CRITERIA
League: Top 15 European leagues
Age: Under 23
Position: All
Playing Time within: Last 2 years
% Matches started: Less than 30%
Performance: Top half (current season)
Below, we dive deeper into our top 4 picks.
Wilfried Gnonto
Wilfried Gnonto will most likely be a familiar name for most football enthusiasts & professionals as the quality of his performances has been extremely impressive.
The 18-year old striker has already made 4 appearances for the Italian national team, scoring his first goal in the Nations League against Germany this summer. Italy has been missing a cold-blooded striker for quite some time and they may have found just the one.
Gnonto's physical abilities are very impressive and he often uses them to make the difference against his opponents.
Figure 1. Gnonto has both a relatively high speed and stamina compared to his peers
Looking at his overall contribution, he was the best performing striker last season in the Swiss Super League, despite starting only around 25% of games for FC Zürich.
As can be expected from a top centre forward, his finishing is far above average and his offensive positioning is top tier as he likes to find his teammates with short passes in and around the box creating more danger.
However, the teenager was also the best in the league in carries, dribbling past opponent and cutting inside.
Gnonto has shown last season that he deserves more regular game time and he may have already convinced bigger teams to push for a move.
It wouldn't come as a surprise to see him play in one of Europe's top 5 leagues as he is running out of contract in a year and seems to have outgrown the reigning Swiss champions.
Francisco Conceição
Francisco Conceição is one of two players in our list with just a single start during the 2021/22 campaign. This has not hindered his progress and he recently secured a move to Dutch champions Ajax Amsterdam.
But why did Ajax decide to sign a player who played less than 10 full games throughout the past two seasons in Portugal's first tier? A quick scan into his profile within our recruitment application shows us exactly why.
The Portuguese winger was one of the top performers in chance creation passes, as well as deep completions (middle-long passes that end in the last 25m of the pitch) and was the best winger in direct passes and passes in or around the box in the Liga Portugal last season.
Figure 2. Conceição contributes with both the quantity and quality of his ball carrying
As can be seen above, he is also a good dribbler. The young winger performs particularly well in carries and dribbles into the box where he performs those actions very often and with pretty good quality.
While the Playing Style that suits him best is that of a wide playmaker, he also has several similarities with the profile of an inside forward. This may be due to Conceição's preference to cut inside and find his teammates or fire a shot.
Figure 3. Both Conceição and Antony identify with similar player roles
The similarities between Francisco Conceição and his new teammate Antony are not to be overlooked and it makes a lot of sense for Ajax to invest in the teenager for the future.
Lazar Samardzic
Berlin-born with Serbian roots, this young attacking midfielder transferred from RB Leipzig to Udinese Calcio in the 2021 transfer window, just one year after leaving Hertha BSC.
It was mostly at youth level where Samardzic's good performances translated into goal contributions, as in the 2019/20 season he scored 14 goals and provided 11 assists in only 16 appearances for Hertha BSC U19.
His performances last season in Italy have caught the eye due to him being one of the best performers in several offensive metrics despite being in the starting XI just once.
Figure 4. Samardzic has shown a significant development in his SciSkill over the last 6 months
There are several areas in which he is outstanding. The first one that we'll highlight is his passing.
Samardzic is a top performer in almost every type of pass. As a midfielder he likes to get the ball and progress it quickly up the pitch either with a carry or a build-up pass, both metrics in which he excels.
He also can be found quite easily by his teammates which is reflected in his strong offensive positioning, whereby he helps his team in transitions.
His extraordinary technique can also be seen in his long shots, where he ranked as the best Central/Defensive midfielder in the Serie A.
This is a player who you will likely hear a lot more about in the coming seasons, as he seems to be on the verge of becoming a regular starter for Udinese. Hopefully, he will be able to build on his very good performance from last season.
Lesley Ugochukwu
Rennes' fantastic academy is usually able to give their graduates some first-team playing time, but that has not been the case with Ugochukwu and the club may be open for a loan deal to ensure he gets sufficient playing time to develop.
When looking at his overall contribution in the 2021/22 season, the U18 French international finds himself at a similar level to the likes of Aurélien Tchouaméni (Real Madrid), Angelo Fulgini (1. FSV Mainz 05), Boubacar Kamara (Aston Villa) and Cheick Doucouré (Crystal Palace) who were all transferred away from the Ligue 1 over the summer.
Figure 5. Ugochukwu's looks be ready for the bigger stage based on his performances
Ugochukwu is a tall defensive midfielder who likes to be used as an anchor creating the link between defence and offence.
While his overall passing is one of the areas of improvement, he is in the top third of the league in switch of play and chance creation passes.
Despite playing just over 450 minutes, it was his defensive ability where Ugochukwu shines the most.
Figure 6. Ugochukwu's defensive positioning (blue dot) is a key strength
The graphs above, with Renato Sanches as a benchmark, shows that due to his excellent ability to read the game he can prevent dangerous passes and dribbles from his opponents.
Much before his success at Liverpool, Mohamed Salah was struggling to cement a regular place at Chelsea. He moved to Fiorentina and then Roma for more minutes and established himself as one of the best wingers in Europe. It will be interesting to see which of the above players can reach those heights.
SEARCH FOR YOUR OWN SUPER SUBS
Sign up for a free SciSports Platform trial now to get access to the latest data insights.