Performance Perspective: Analysis and insights in Molde FK's academy system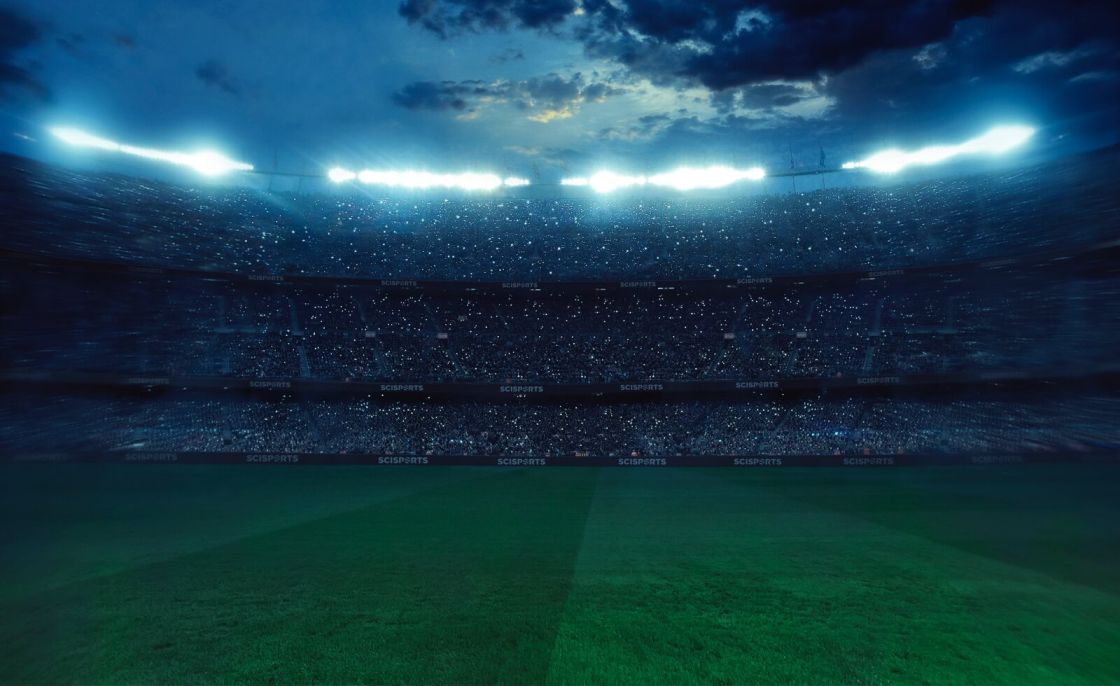 Performance Perspective is an online series brought to you by SciSports that puts the spotlight on industry-leading analysts and key decision-makers within professional football.
Within the performance analysis field, the industry has faced a number of era-defining changes in the past decade. A rise in data-driven analysis has helped streamline processes in a highly demanding profession that requires accuracy and attention to detail.
Throughout this series, we will be talking to people within the football industry who have a background in performance analysis.
In the latest post of Performance Perspective, we sit down with Eric Laurie who is Performance Analyst and Academy Coach at Molde FK. He talks about his coaching career, challenges within the academy set-up and much more.
BECOMING AN ACADEMY COACH
Laurie originally started his coaching career in the United States of America after having his playing career cut short due to injury. Since moving to Norway in 2012 and taking up a role with Molde FK two years later, he has been heavily involved in the club's academy structure and now heads up the organisation's performance analysis department.
"As many coaches do, I began my coaching career when I had to stop playing due to injury. After coaching at a college program in the United States for a few years, I moved to Norway and have been working at Molde FK since 2014.
"My current role is Head of Academy Performance Analysis and U17 Assistant Coach at Molde. Focusing on the analysis side, my role includes providing the coaching staff of various teams with bespoke analysis including pre-match, post-match, opposition, individual and best practice.
Looking towards the future, Laurie admits that it is hard to set definitive targets in such a fast-moving environment. However, he does mention how much of a factor that fulfillment and purpose can play in his current role.
"Setting any concrete or detailed ambitions is not so easy, but I try my best to have an impact on the people and players I work with, and would like to impact the game as much as I can at the highest levels I can reach."
KEY ELEMENTS IN PERFORMANCE ANALYSIS
Within his current role at Molde FK, Laurie is essentially responsible for all things performance analysis within the club's academy. This includes all elements of performance from pre-match preparation to post-match evaluation and ensuring that coaching staff have all the required tools to succeed with the players.
As with most elements of professional sport, there is always an ever-changing outlook to how methods and practices should be carried out. Like Laurie describes here, performance analysis has seen a number of changes in recent years.
"​​There is no question that the role of performance analysis has greatly changed for the better over the last decade. The use of video analysis as well as its importance will only continue to impact the game at the highest levels, in addition to growing in the lower levels as well in my opinion."
"It is extremely important that both the coaches and analysts are thinking about the game in the same way. That might differ from coach to coach but the role of the analyst is to know that. The use of a common language and terminology is crucial in this aspect."
Added to those important elements of performance analysis, Laurie points out that there are key points in communication that are non-negotiable in a professional football environment.
"Effective analysis needs to be concise. Oversharing will make players and coaches lose focus and uninterested in the messages you are trying to relay. I also tend to focus more on the positives and less on the negatives when analysing performance."
INNOVATION IN PROFESSIONAL SPORT
As someone who has been within the professional environment for a number of years, Laurie is starting to gain lots of experience that can be drawn upon. Looking towards the future, he explains how always innovating in daily processes is key to success in the role.
"You can never be comfortable with the work you do as there will almost always be a way to improve it. Whether it is deliverance, workflow or simply your knowledge and understanding of the game.
"Data analysis is a hot topic in recent times. Data can not replace our own personal perceptions in my opinion, but it can help to shape and also aid our analysis. I think a balance of both can be useful. Unfortunately at this point data does not play a huge part in my current work, though that is something I have been looking to improve on and innovate."
BUILDING A COACHING PLATFORM ONLINE
Over the last year or so, Laurie has been a growing voice within the online football community. He has mainly passed on expertise and shared experiences to aspiring coaches and analysts through coaching materials, theoretical concepts and more.
When asked what makes this type of work so effective and stimulating, Laurie explained how there are key components to always consider alongside a passion for what you are doing.
"Communication is extremely important for successfully relaying the messages from analysis to coaching. Without this, the analysis done is almost worthless if it is not clearly communicated. Content that I create and share online is strictly personal and stuff I share with the public, I would never let my private and public work overlap.
"When I started sharing public work online, it was mainly as a way to learn and teach myself. Testing out different ideas and seeing if they hold up. I have since been able to speak with a lot of different people who have been an inspiration to me and the learning, evolving and sharing becomes a continuous circle."
RECRUITMENT
Find the players you're looking for
PERFORMANCE ANALYSIS
The smartest physical and tactical data insights