Performance Perspective: Houston Dynamo's approach to performance analysis and analytical processes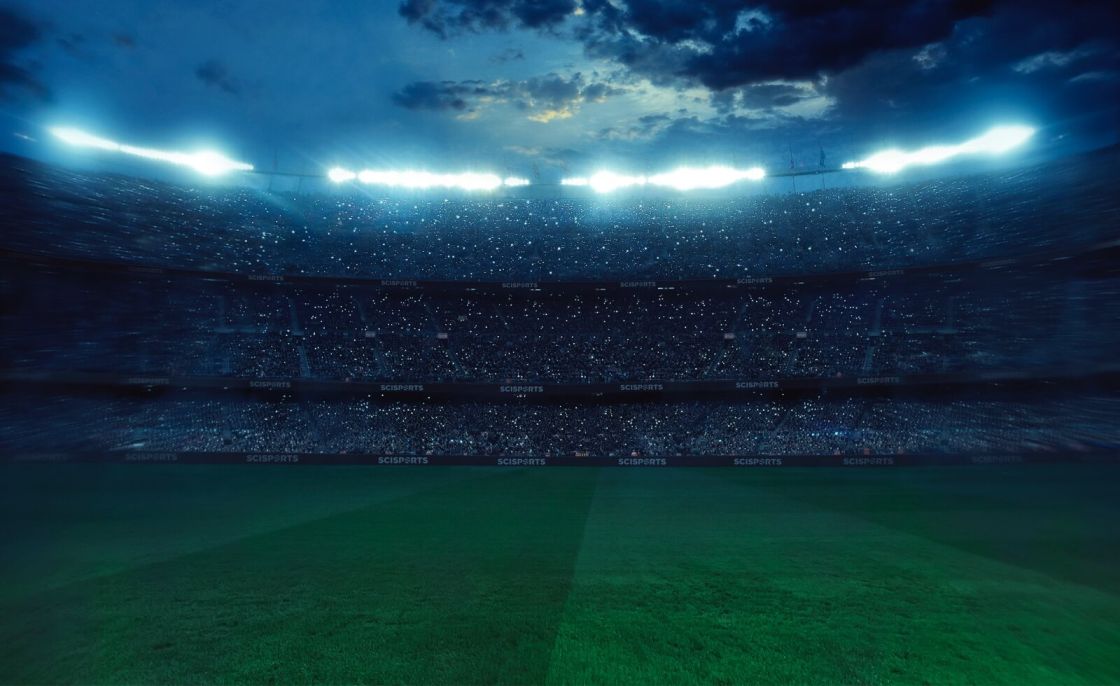 Performance Perspective is an online series brought to you by SciSports that puts the spotlight on industry-leading analysts and key decision-makers within professional football.
Within the performance analysis field, the industry has faced a number of era-defining changes in the past decade. A rise in data-driven analysis has helped streamline processes in a highly demanding profession that requires accuracy and attention to detail.
Throughout this series, we will be talking to people within the football industry who have a background in performance analysis.
In the first post of Performance Perspective, we speak with Sebastian Romero of Houston Dynamo. He discusses his wide-ranging role at the MLS club, experience in performance analysis and much more.
Originally from Montevideo in Uruguay, Romero cites some of his earliest memories of football and how the country's passion for the sport was ingrained in him from a very young age.
"Growing up in Uruguay, football is viewed way differently than it is anywhere else in the world. It isn't just a sport. It's a massive part of the culture, bigger than in any other country I've seen.
As a kid I moved around a lot, living in Costa Rica and the US. But the passion for football embedded in me from my youth in Uruguay and was always going to be something that was a big part of my life."
ENTERING THE PROFESSIONAL INDUSTRY
Making a first step into the football industry can often be a difficult one. For Romero, he initially got his foot in the door at Opta as a data collector which saw him watching multiple games a day across a wide range of leagues.
"Due to injury my playing days were cut short at the age of 18 but that motivated me even more to look for a way to continue to pursue a career in football. It was almost a stroke of fate, but I found a job posting that just said football analysts needed. Little did I know that it was for Opta, one of the biggest data providers in the football world.
"At Opta the job entailed using software to collect thousands of data points per game. I would watch 3-5 games a day, every day. We covered a variety of leagues worldwide, ranging from Italian Serie A to the Chilean second division."
Having come from a background in data collection, Romero believes that this gives him a big edge within the club industry since it provides added knowledge of all things data – as explained here.
"I worked at Opta for seven years and it really helped me get familiarized with thousands of players, so it was essentially a natural step to explore the club world next. Having been on the collection side, also taught me how to adequately value, interpret and use data and it's also why I'm a big believer in using data as part of your analysis processes."
ROMERO'S ROLE AT HOUSTON DYNAMO
As an important part of the Houston Dynamo backroom staff, Romero is responsible for a wide range of tasks. This includes the use of data on aspects such as match reports to provide to coaching staff and analysing an upcoming opponent.
"My role at the Houston Dynamo is essentially a multi-functional role. I work very closely with the club's general manager in player recruitment, leading all scouting aspects, live & video, while managing our network of scouts and database.
"Alongside my colleague Carl Edwards, we also lead the analysis department working closely with our coaching staff in all analysis related matters, be it player reports, opposition analysis, building pre and post-game reports, and just any other miscellaneous tasks that may come up."
For Romero, data plays an important role in his daily processes. Not only to make his workflow more efficient but to also add an extra layer of context into their analysis projects.
"Data plays a massive part of my job. It is one of the biggest tools we have as scouts and analysts. Data is filtered into essentially all of our processes, be it opposition analysis, player recruitment and many other tasks. As we go through our processes, we are always layering data into our assessments."
PERFORMANCE ANALYSIS
Given Romero's wide-ranging responsibilities at Houston Dynamo, efficient and effective processes can be of utmost importance. Within performance analysis, for instance, he mentions how using data within the workflow can help to better inform key stakeholders within the organisation.
"It's something that the more you use it, the more you understand it and learn how to interpret it and ultimately incorporate it into your workflows. But you always have to beware of what data you are using and not going beyond your areas of expertise, or at least not with proper comprehension of it.
"I think clubs are more aware every day of the benefits that come with performance analysis and it's one of the most rapidly growing areas in the game. It seems like nowadays there's new metrics, data sets, and technologies that are popping up on the regular, so it's important to be curious and to try to stay up to date with them and see what can help you and your team."
On top of that, Romero also believes that there is a fine balancing act between technological developments and creativity within the sport. Nevertheless, he notes that there is plenty of room for the industry to continue developing.
"I think the growth of data within the football world is limitless, I just hope that it doesn't become something that ends up overtaking the essence of football, which is creativity and improvisation."
CHALLENGES FOR THE MODERN ANALYST
With such a rapid growth of new information, the role of an analyst can often change very quickly within football. Especially for Romero since he performs a number of different tasks across the analysis department. One of the key challenges in trying to integrate data into the club is applying the context for people less convinced by using it.
"Sometimes people can be hesitant to use data. To be honest, I understand that because there's a lot of data that can be misinterpreted and misleading and that at times can turn people away from using any data at all. It's important to always try to propose rather than impose the use of data.
"Integrating data into our analysis workflows helps us maximize the amount of time we spend doing certain things. Some stuff there's no way around it and you just have to put in hours, but other things can save you a lot of time. However, it helps us in making sure our analytical processes are collecting the correct measurements to best integrate players to our style of play."
To finish, Romero mentions how selective he and his colleagues are in the data points that they pass onto coaches. Ultimately, keeping the messages short and sweet with visual representations can help better deliver the message to overcome pre-existing hurdles.
"We are very selective and particular with the data points we use and pass on to our coaching staff. One thing we find especially helpful in translating messages from our analysis in general are data visualizations."
RECRUITMENT
Find the players you're looking for
PERFORMANCE ANALYSIS
The smartest physical and tactical data insights