The power of combining tracking and event data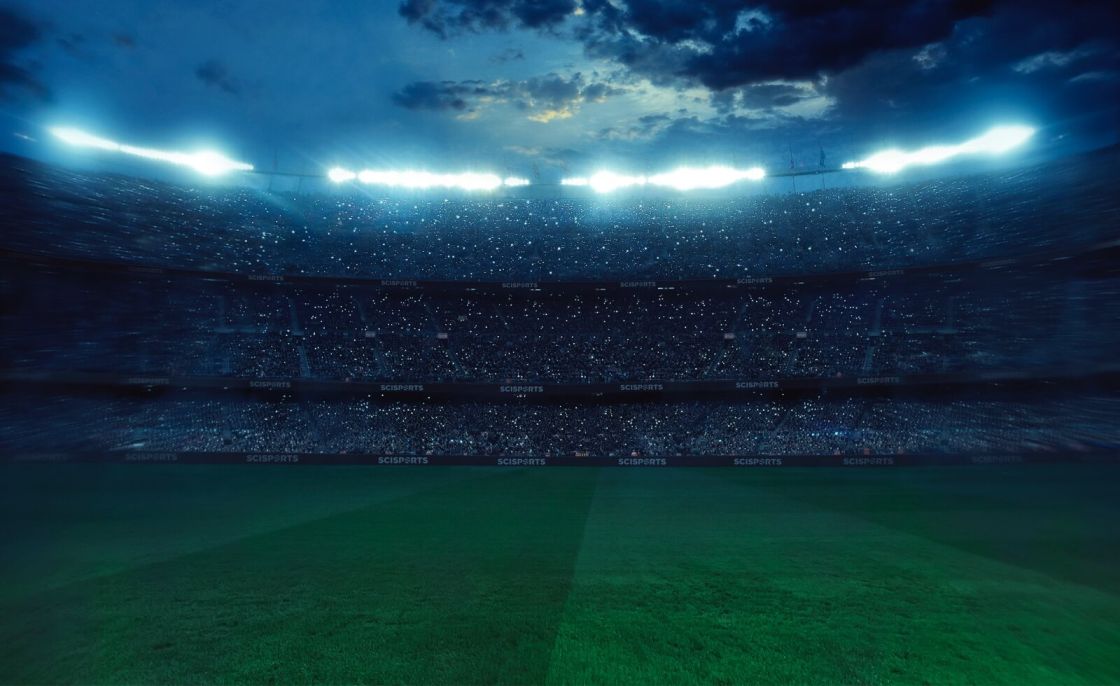 Data usage in football has increased over the last decade in more areas than one.
In terms of performance analysis, the emerging availability and development of tracking data has enabled an extra layer of information alongside more traditional sources of event data.
Instead of solely counting on-the-ball events, tracking data offers a wider scope for analysis across the whole pitch and not just limited to the player in possession. Within the SciSports Performance Center, a combination of tracking and event data provides users with a full picture for their performance analysis needs.
In this blog post, we explore the ways in which both forms of data complement one another and ultimately offer a comprehensive performance analysis solution through data.
The increase in data usage over the previous decade or so has led to industry-wide changes in the way that clubs, federations and other footballing organisations go about their daily operations. Increased levels of information in terms of on-field actions has enabled a deeper level of analysis but developments are constantly made in such a fast-changing landscape.
While event data has been a relatively familiar source of information for some time now, the development of tracking data for performance analysis allows a number of advantages for analysis departments. As explored below, there are several key benefits to using both forms of information alongside each other.
Synchronized events
Different data point sources have been widely used across the sports industry for performance analysis. Event data has provided a way of using notational analysis for a number of different working methods. There are indeed limitations in terms of its accuracy in elements such as location and timestamp mean that relying solely on this source of information can provide some inaccuracies. Nevertheless, for scouting & recruitment purposes, event data is indispensable since it provides you with a world-wide database of easy-access data and is much easier to gain insights from than tracking data itself.
To solve this issue, the SciSports Performance Center uses synchronized events with paired event and tracking data for optimal usage. For instance, analysing a pass from one player to another will first be detected by the event data and subsequently combined with the tracking data. Through this way of working, each event is accurately measured both in terms of timestamp and exact location on the pitch.
Floris Goes, Lead Data Scientist at SciSports, explains the limitations of solely using event data and how tracking data can be used to improve overall accuracy in performance analysis.
"Event data is inherently noisy, as it is tagged by hand, it is subject to errors in the annotated location and timestamps. This means that annotated events are typically several meters and multiple seconds off as compared to the ground truth," says Goes.
"In addition, event data gives you a partial view of what's going on. It typically revolves around on-ball events, thereby neglecting the actions of the other 20-21 players not directly involved in the action. Combining event-data with tracking data allows you to resolve these two limitations. Using tracking data, we can correct the errors caused by manual annotation, thereby making the event data highly accurate and thereby much more usable.
"As after synchronisation with the tracking data, locations and timestamps are correct, we can also compute features based on the off-ball activity, as we know where all players are at the moment of an event."
By synchronizing event and tracking data, you're able to enrich data sets because of the added context using more qualifiers. For every individual event you're able to add up to 100 extra descriptive elements about what is actually happening. If we take a traditional pass event as an example we can add elements like the coverage of the receiver at the moment of passing, the change in defensive organization in response to a pass, the number of outplayed opponents as result of a pass and whether the pass was played between or behind the opposing lines. Creating these contextual insights result in a better view on what is really happening on the pitch.
What is the power of combining tracking and event data?
In the development of data in professional football, event data has been one of the most influential components right across the board. By being able to measure elements such as passes, dribbles, tackles and more, performance analysis has seen a rise in the number of available ways to directly assess players and teams.
What the combination of event and tracking data provides is a number of ways that performance analysis can be directly enriched. First of all, tracking data can optimise the pre-existing event data to provide more accurate timestamps for when certain events actually happened on the pitch. Not only this, but the combination overall offers more reliable data for machine learning algorithms and automatically detects events by itself.
One of the most important aspects of performance analysis is context. Performance analysts, coaches and other clubs staff always want to know how this information directly impacts the specific training session or game. Thousands of data points are generated in each match but how does an analyst breakdown all of this information for pre or post-match analysis on a tight deadline?
In the view of Goes, tracking data offers an additional source of information that ultimately provides that much-needed context.
"Event data tells you what happens during 3% of the time. 97% of what happens on the field happens without the ball. As a result, I wouldn't say tracking data provides additional context, I would say it provides the context.
"Physical monitoring, for example, is impossible with only event data, tactical patterns, complex features and off-ball behaviour are some more examples. The other way around, event data also provides context to the position data. Think of a sprint for example, just the fact that it is a sprint is not very interesting, but knowing this is a sprint in response to a pass being sent along the line provides much more context to the tracking data."
How SciSports uses the combination
With use of the SciSports Performance Center, clubs can directly gain insights on their team performance through a number of different information sources. As already discussed, the power of combining event and tracking data can have a real benefit from a technical perspective. It increases the overall accuracy of data and also adds context for cutting-edge analysis right after a match.
While we have explored features such as League Analysis and Game Phases in previous posts, event and tracking data together have powered a range of other features within the SciSports Performance Center to directly help clubs around the world.
SciSports' Event Viewer pictured below is a direct benefit for users in performance analysis. The selected events can be reviewed within the 2D and video player by combining event data with position data to analyze events both quantitatively and qualitatively. Since both the 2D visualization as well as the video are equipped with a forward and backward play function, all events can easily be reviewed.

Figure 1. How the Event Viewer looks in the Performance Center
Sten Schaper, Football Performance Consultant at SciSports, explains the technicality behind the Event Viewer and how it directly helps users of the Performance Center.
"In the latest Event Viewer, we now display synchronized events. This means that we use both event data and tracking data in order to provide the defined events. This allows you to analyze events in combination with tracking data, with increased reliability of event attributes.
"For example, for a pass, we know at the very least what player is involved, where on the field the event approximately happened, and when it approximately happened. Based on that information, we can search for a position data snapshot that is compatible with that situation and correct the timestamp and positions accordingly."
Find out more about our match-winning performance analysis insights
Working in the professional football industry and want to find out more? Get in touch below!