How data intelligence helps Hellas Verona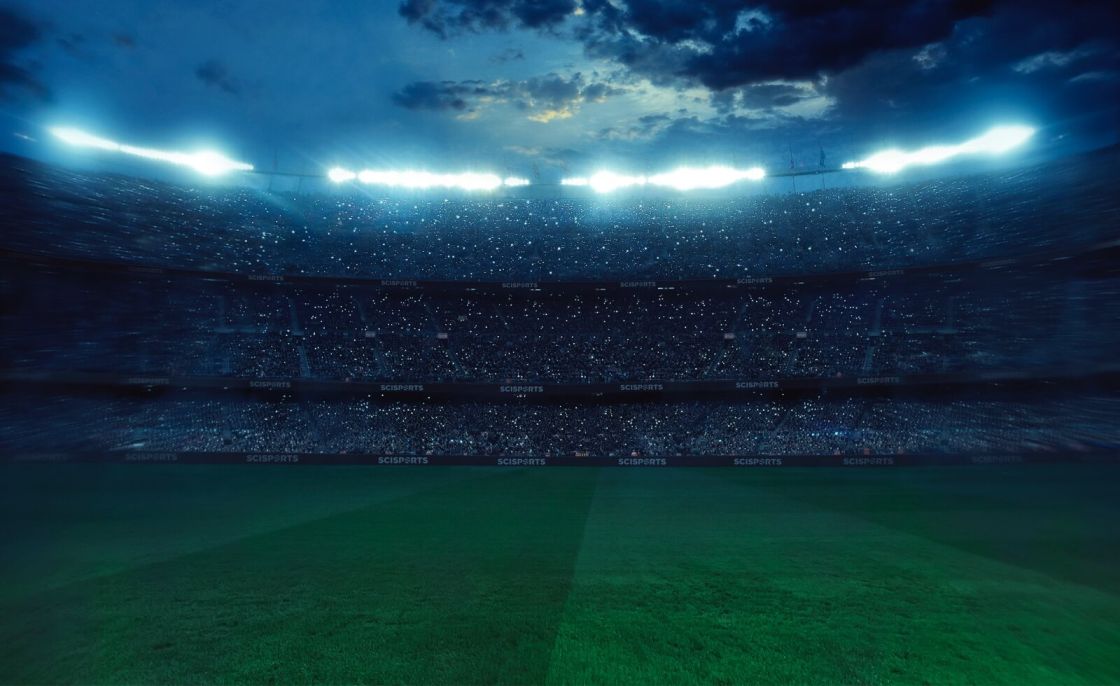 Hellas Verona's image has reflected a lack of stability in the last decade, though the once Italian champions are looking to change this for the better following a successful return to Serie A.
The league winners from 1985 have spent a large part of the 21st century in Italy's second division – Serie B – though promotion or relegation in each of the last four campaigns has meant forays into the top flight have been short lived.
This season they sit 9th in Serie A after last summer's promotion – But just what have been the key ingredients to success this time around?
Hellas Verona have historical foundations of merging to make a formidable force, and after the club was originally started by Greek students it joined forces with other local teams to become as it is known today.
Such ingredients reflect today's team with manager Ivan Jurić brought in at the start of the season to offer important experience of Serie A, whilst the playing squad assembled embodies a mix of youth, experience and good use of the loan market to challenge.
With an average age of 26.2, Verona have the 5th youngest squad in Serie A – an age arguably brought down by having seven loanees in under 25 this season.
And after finishing 5th last season in Serie B and earning their top flight return through the play-off system, Verona – against the odds – sit just outside the European places.
Only one win in eight has come since the restart, nonetheless, nine clean sheets and the fourth best defensive record in the league bode well for an excellent return.
Let's have a look at some of the key areas of the field that have proved pivotal in Hellas' heroics
ASTUTE ALBANIANS
The 2019/20 season has seen Hellas Verona adopt a 3-4-2-1 formation throughout the whole of the campaign.
This is a change from a constant four at the back as the side got promoted last year but Jurić has rubber stamped his own credentials on the team, utilising a system he had often experimented within his time with Genoa.
Two players who have profited are Albanian pair Amir Rhamani and Marash Kumballa.
Rhmani has been the most prominent player in the squad to date, and the Napoli loanee has played all but 11 minutes in Serie A.
The Kosovo international – who played youth internationals for Albania – offers little in terms of attacking exploits but prides himself on important defensive contributions through his positioning and interceptions.
The 26-year-old ball winning defender boasts a SciSkill Rating of 95.9 which is the highest of any member of the team, which further accentuates his credentials as a catalyst signing.
Rhamani also has the responsibility of being a leader and mentor to 20-year-old defensive partner Marash Kumballa – a promising Albananain international matured on local soil.
The centre-back is one of the most exciting young talents in the market at the moment, further highlighted in SciSports' recent feature – 'Four defensive gems to look out for from Eastern Europe'.
His development has come to fruition this season after limited first team experience before hand, but with two more experienced campaigners alongside him – in Rhamani and Koray Günter – the youngster will only continue to grow.
Game time has been aplenty for Kumalla who has made 25 league starts, and in that time his stock has risen dramatically.
Again SciSkill can highlight his talent, especially through an ever rising potential.
Long term, the 20-year-old's SciSkill has risen over 50 in the last year, but in 2020 alone it has risen by 23.
In conjunction with this remarkable jump, his potential has shot up from 73 to 98 – indication that there is a lot more to come from this exciting young talent.
Figure 1: Marash Kumballa's steep rise in SciSkill and SciSkill potential in the last year.
A SOLID CONTRIBUTION FROM GENOA
It could well be all changed after the summer's transfer window as many of Hellas Verona's temporary acquisitions return to their parent club's – for context five started the draw against Atalanta on Saturday and formed the main core of the team this season.
Not only has the loan market proved a spark, but manager Ivan Jurić has also put his own mark on proceedings by delving into resources from his former employers Genoa.
Of these connections, the most prominent have been winger Darko Lazovic (permanent) and centre-back Koray Günter (on loan).
With a SciSkill Rating of 88.9 it's evident to see the quality Lazovic brings to the table and at 29 he is at the peak of his powers.
The Inverted Wing Back offers utility both defensively and offensively – first and foremost the right footer can cut inside in his left midfield position and find space and passes in-field.
When looking at his attacking contributions, his dribbling and take on's are quite low but his crossing contribution ranks third best in the league for wide midfielders.
With six assists to his name the freedom up the wing is clear to see, though he is somewhat required to play the role of a wing back due to the three at the back system Jurić sets out.
The Contribution Ratings metric further highlights this as he has a better defensive contribution than any other wide midfielder in Serie A as seen in the chart below.
Figure 2. Darko Lazovic's defensive contribution in Serie A 2019/20.
Koray Günter completes a strong backline alongside the previously mentioned Amir Rhamani and Marash Kumballa.
Gunter ranks above his team mates though and his strength in positioning, interceptions and clearances rank him 5th in terms of centre-backs.
Along with first team starters, other arrivals from Genoa include Miguel Veloso permanently and Eddie Salcedo on loan from Atalanta – and the 18-year-old has earned a summer move to Italian giants Inter.
CONTINUED INFLUENCE UPFRONT
Despite new permanent and loan acquisitions shaping the cohort of Jurić's squad, those who shined in the 2018/19 promotion campaign have continued to show their worth in the squad.
Two especially worth a mention are striker Samuel Di Carmine and midfielder Mattia Zaccagni.
The pair featured prominently in earning a swift return to Serie A last season, providing 11 goals and seven assists between them in the league.
At 31 Di Carmine hasn't been the only striker utilised in 2019/20, with Valerio Verre providing to be a valuable asset on his season long loan from Sampdoria.
He has, however, once again managed to put his own stamp on the team starting 15 games and with six goals he once again stands as the club's second highest top scorer behind midfielder Matteo Pessina (7).
SciSports' Player Roles specify the Italian as a poacher, a label which suggests excellent finishing and this is reflected by the fact his attacking contributions in terms of shooting are by far his most highly rated asset.
In comparison, Mattia Zaccagni has featured in all but three Serie A games this season and the 25-year-old has flourished.
Previously Zaccagni had 55 Serie B appearances to his name in two separate seasons whilst at Verona, but in the 2017/2018 Serie A season featured sparsely making just two starts.
Two years on though and it is a completely different story, as he has nailed down an attacking midfield position.
Consequently, Zaccagni has eight assists for the season – the most at the club – and playing behind the striker in the 3-4-2-1 formation has allowed him to thrive in attacking situations opposed to a deeper role last season.
All in all, Hellas Verona have improved strength and depth dramatically in most areas of the field and although their defensive skill and nature remains the main focal point, players with relatively less top flight expertise are delivering when called upon.
Want to analyse a team of your choice?
Sign up for a free SciSports Platform trial and get access to the latest data insights.