How Bundesliga clubs approach the transfer market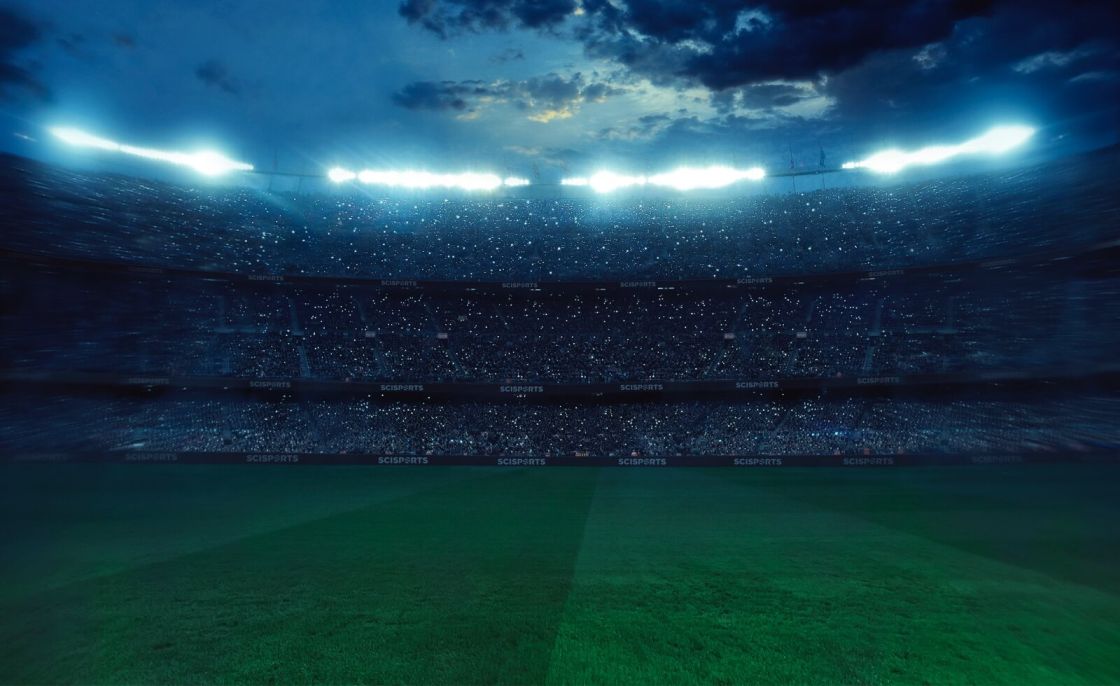 With the huge money Premier League-clubs are spending in the recent years, the gap has become bigger and the transfer strategy of (most) Bundesliga-clubs has changed. At a lot of teams, the major focus is on attracting high potentials. In this post, we will highlight the interesting transfer window of three Bundesliga teams: Borussia Dortmund, Borussia Mönchengladbach and VfL Wolfsburg.
Borussia Dortmund moves in a different direction
Die Schwarzgelben were a precursor on the German transfer market regarding attracting high (young) potentials. In this way, they were an inspiration for other clubs in the Bundesliga, who are now kind of copying the Dortmund-way. Remarkably, the transfer strategy of Dortmund in the current transfer window has changed. With Mats Hummels (30, €30,5M), Nico Schulz (26, €25,5M), Thorgan Hazard (26, €25,5M), Julian Brandt (23, €25M) and Paco Alcácer (25, €21M) the focus of spending money is shifted to more experienced and older players. In addition, it is striking that four out of the five players are attracted from other teams in the Bundesliga. More in the way another Bundesliga giant Bayern Munich approached the transfer market the last years. Let's analyze how the arrivals of Dortmund look statistically.
Julian Brandt came from Bayer 04 Leverkusen and is SciSkill-technically the best player of Borussia Dortmund. No player has a higher SciSkill (117.7) than Julian Brandt. Moreover, Brandt has the highest SciSkill Potential Score (136.6) of all players in Dortmund's squad. With the return of Mats Hummels, Borussia not only picked up a player with much experience but also get a player who contributes a lot to the build-up play of your team. Compared to other centre backs in the Bundesliga, only three players are more valuable in terms of passing contribution.
Image 1. Shotgun chart Mats Hummels regarding his passing Contribution Rating (compared to all other centre backs in the Bundesliga)
Another arrival who performs respectably on our new model of Contribution Ratings is Nico Schulz. Only two full/wing backs have a higher offensive contribution in comparison with Schulz. However Thorgan Hazard belongs to the 'Best 11' regarding his SciSkill of 96.1, his underlying statistics look less impressive compared to Dortmund's other transfers. Anyway, Dortmund stole Borussia Mönchengladbach's most important player in terms of attacking output (10 goals, 11 assists) and in terms of having the highest SciSkill at Gladbach previous season.
Last but not least, Paco Alcácer. Last season mainly a joker towards the end of the game, this year Alcácer is aiming for a place in the starting XI of Die Borussen. Regarding his Expected Goals last season, the Spanish striker overperformed in large parts of the season. To him to show whether it was mainly luck or Alcácer possess above-average finishing skills.
Image 2. xG chart Paco Alcácer
RB-revolution in Mönchengladbach
With (RB) Leipzig, Red Bull already has his own club in Germany for 10 years. But (a part of) their philosophy will also be visible in another German city this season. Namely, at Borussia Mönchengladbach. First of all, Gladbach appointed Marco Rose as the new Head Coach, who came from Red Bull Salzburg. Rose, born in (yeah, really) Leipzig, became player-coach at 1. FSV Mainz 05 II after his professional football career. In 2012, he became coach of 1. FC Lokomotive Leipzig. After one season, Rose moved to Red Bull Salzburg. He trained several youth teams and won the UEFA Youth League with Salzburg U19. In June 2017, Rose became Head Coach of Red Bull Salzburg. He succeeded Óscar García and reached the UEFA Europa League semi-final in 2018.
A trainer often takes more people with him to his new club. So did Rose. Two Assist-Managers by the name of Frank Geideck and René Maric, Patrick Eibenberger as Athletic Coach and one player from Red Bull Salzburg: Stefan Lainer (26, €12M). Lainer performs more than decent on our Contribution Ratings, compared to other full/wing backs. Regarding crosses and dribbles, no player in the Austrian Bundesliga outperformed Wing Back Lainer's contribution per 90 minutes.
"The percentile rank of a score is the percentage of scores in its frequency distribution that are equal to or lower than it. For example, a test score that is greater than 75% of the scores of people taking the test is said to be at the 75th percentile, where 75 is the percentile rank." 
Image 3. Percentile ranking for Stefan Lainer compared to all other full/wing backs in the Austrian Bundesliga last season
Gladbach paid a transfer fee for two other players: Breel Embolo and Marcus Thuram. The 22-year-old Embolo came for a reported fee of €10M from FC Schalke 04. He didn't perform very good at Schalke, for several reasons, but for (only) €10M, Gladbach bought a rough talent who still has enough Potential to become more than a decent Bundesliga-player. Moreover, Embolo fits the pressing-system Rose wants to play. According to the Player Roles, Embolo's primary role is Pressing Forward.
"The Pressing Forward is a striker who is used in teams adopting a high pressing system. This player will try to pressure the opposing central defenders, disrupting the build-up and forcing defenders to play a long ball or pass the ball back to the goalkeeper. In possession, this player is able to hold-up play and can both create chances for teammates or himself. This player has high stamina and an excellent physique."
Image 4. Player Role footprint for Breel Embolo
Marcus Thuram for €9M (because of a relegation clause) also seems peanuts for the talent he represents. Last season, Lilian's son, scored 9 goals in Ligue 1. More outstanding: Thuram was one of the 10 players who completed 100+ dribbles across the top five leagues last season. SciSkill-technically, with a score of 62,9 he doesn't belong to the 'Best 11' yet, but his SciSkill Potential (91,2) is high enough to belong to the potential 'Best 11' of Borussia Mönchengladbach.
Also a little (R)bit at Wolfsburg
VfL Wolfsburg also has a new Head Coach for the upcoming Bundesliga-season: Oliver Glasner. Last season, Glasner worked for LASK Linz, but Glasner is another coach in the Bundesliga whose roots lie with RB Salzburg. Glasner was Roger Schmidt's Assistant-Manager between 2012 and 2014. Glasner immediately played an important role in one player's move to Wolfsburg: Xaver Schlager (21, €15M). From, you guessed it, Red Bull Salzburg. Glasner also took one Assistant-Manager (Michael Angerschmid), one Athletic Coach (Michael Berktold) and one player from his former club LASK Linz in Joao Victor (25, €3,5M). We'll come back to him later.
"If you go to Germany as an Austrian, it is easier if you have a familiar face in front of you", Schlager said. The 21-year-old Schlager knows the playing style of Glasner and acted in a similar system in Salzburg. Not surprising, also RB Leipzig and Rose's Gladbach were reportedly interested in the midfielder who has the highest SciSkill Potential (114,6) of all Wolfsburg-players.
Image 5. SciSkill graph of Xaver Schlager
Wolfsburg has two other incoming transfers who provide interesting figures. Kevin Mbabu (24, €9,2M) and Joao Victor (25, €3,5M). Both especially in terms of their Contribution Ratings. Kevin Mbabu was the player with the highest cross and dribble contribution per 90 minutes in Switzerland (compared to other full/wing backs), while Joao Victor overall was the winger with the highest offensive contribution.
Image 6. Overall Contribution Rating for Joao Victor (compared to side midfielders/wingers in the Austrian Bundesliga)
Paulo Otávio (24, €1,1M) is SciSkill-technically a lot less interesting. His SciSkill of 60.3 and his SciSkill Potential of 67.8 are both currently below Bundesliga-level. It would make sense if Otávio, who played for LASK Linz under Glasner before joining 2nd-tier club FC Ingolstadt (who relegated to 3.Liga last season), will become the back-up for Jérôme Roussillon.
14 days of SciSports' platform
Want to find players as Bundesliga-teams do? Start your trial period now and let us guide you through the professional world of football in just a few clicks.