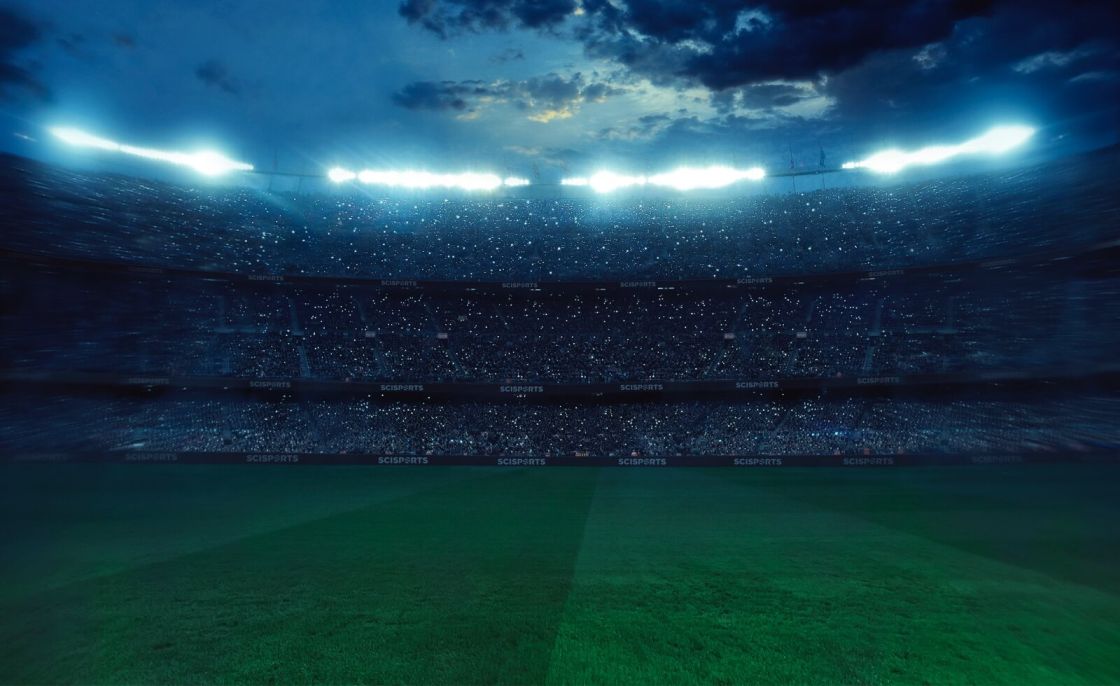 Boxing Day. It's the day after Christmas and for many people it is known as a shopping holiday. But for football fans it mostly means one thing: Premier League football. An age old tradition, it's something to look forward to when almost every other European competition has their winter break. At SciSports, we used our prototype betting model to determine the odds for every Premier League match in the upcoming round.
The model takes a novel approach event-prediction; we use a non-parametric probability distribution that is adjusted by taking in to account the attacking and defending qualities of the two teams. This model can generate odds for league matches that have shown to outperform bookmakers. Additionally, we provided you with some background information to give you some better insight in the match-ups. This information is not necessarily related to the elements of the betting model.
Times are in CET.
Monday
13.30: Watford (12th) – Crystal Palace (17th)
Watford win: 41.8%
Draw: 31.1%
Crystal Palace win: 27.2%
On Thursday, Palace fired manager Alan Pardew after struggling to find their footing in the league this season. Sam Allardyce, who was forced to leave his post as England manager in September, was appointed as Pardew's replacement a day later and will sit on the bench as Palace's manager this Monday. Meanwhile, Watford is strolling along nicely in twelfth place and is only three points away from a European football spot. The home team is the favourite here, although Palace has a decent shot of coming away with at least a point.
16.00: Arsenal (4th) – West Bromwich Albion (8th)
Arsenal win: 68.0%
Draw: 22.2%
West Bromwich Albion win:  9.8%
After two disappointing losses in the league (away at Everton and Manchester City), Arsenal will need a win here to keep their title dreams alive. The Gunners will probably get it, with their odds being the third highest this match round. Although they have had a strong season so far, a WBA win does not seem very likely here.
16.00: Burnley (16th) – Middlesbrough (14th)
Burnley win: 28.1%
Draw: 36.9%
Middlesbrough win: 35.0%
The only match this round where a draw is the most likely outcome. Only one point separates the two teams, so we should be in for an exciting match (although perhaps not a great). Middlesbrough is the slight favourite here, but perhaps Burnley can benefit from their home advantage; 16 of their 17 points were collected at home.
16.00: Chelsea (1st) – Bournemouth (10th)
Chelsea win: 69.8%
Draw: 19.7%
Bournemouth win: 10.5%
League leaders Chelsea should have little problems with tenth placed Bournemouth. The chance of a Chelsea win is almost seven in ten. The Blues have immensely improved from last season's disappointing tenth place finish and are now six points ahead of number two Liverpool. New manager Antonio Conte has created an impressive team, conceding only eleven goals in seventeen matches and scoring 35 times.
16.00: Leicester City (15th) – Everton (9th)
Leicester City win: 54.8%
Draw: 26.0%
Everton win: 19.2%
Due to their astonishing title win last season, our model might overestimate Leicester a bit. Their odds of beating Everton seem to be fairly high, taking into account the current standings. A Leicester win is still very much in the cards, but, realistically speaking, Everton's chance of winning is probably a bit higher than nineteen percent. Definitely a match to keep our eye on.
16.00: Manchester United (6th) – Sunderland (18th)
Manchester United win: 62.6%
Draw: 25.2%
Sunderland win: 12.2%
Even after the arrival of new manager José Mourinho and players like Zlatan Ibrahimovic and Henrikh Mkhitaryan, Manchester United is still struggling to establish themselves as a title candidate. Already thirteen points behind Chelsea, the Mancunians will likely have to wait another year before they can call themselves league champions again. They should have little trouble with relegation candidate Sunderland, however.
16.00: Swansea City (19th) – West Ham United (13th)
Swansea City win: 30.2%
Draw: 28.9%
West Ham United win: 41.0%
Swansea have had a rough season so far and is looking nowhere near the team that finished comfortably mid-table in the last five seasons. West Ham United could benefit from the Swans lack of form and is the favourite in the Liberty Stadium. It currently seems unlikely that the Hammers will repeat their impressive seventh place finish of last season, but perhaps a win in Wales will lift their morale a bit.
18.15: Hull City (20th) – Manchester City (3rd)
Hull City win: 7.5%
Draw: 17.2%
Manchester City win: 75.3%
The most uneven match-up this round, even though Hull is playing a home game. The red lantern of the Premier League will have all the trouble of the world to keep City from winning here. Pep Guardiola's team has had a bit of drop in form early this month, but victories against Watford and Arsenal might have helped them regain some confidence. This is City's to lose.
Tuesday
18.15: Liverpool (2nd) – Stoke City (11th)
Liverpool win: 66.0%
Draw: 21.8%
Stoke City win: 12.2%
At the moment, Liverpool are the main challengers to Chelsea's title bid, sitting in second place six points behind the current leaders. The Reds will look to continue their challenge for their first league title since 1990 against Stoke and should run out comfortable winners. It could be a cold and rainy night on Anfield Road this Tuesday, but Klopp's team should have little to worry about.
Wednesday
20.45: Southampton (7th) – Tottenham Hotspur (5th)
Southampton win: 27.5%
Draw: 33.9%
Tottenham Hotspur win: 38.6%
Southampton and Tottenham will close this match round two days after Boxing Day. It's the second most contested match this round, although the Spurs are slight favourites. Southampton has every chance to keep the three points at home, however, and we should be in for an equal match-up. Spurs will need a win to keep the top four (and with it the Champions League) within reach, while a Southampton loss will likely see the Saints drop out of a Europa League spot.
SERVICES
SciSports uses data intelligence to understand football with the goal of improving the game on the pitch and enriching the experience of billions of fans around the globe