SciSkill predictions: Champions League special Part 2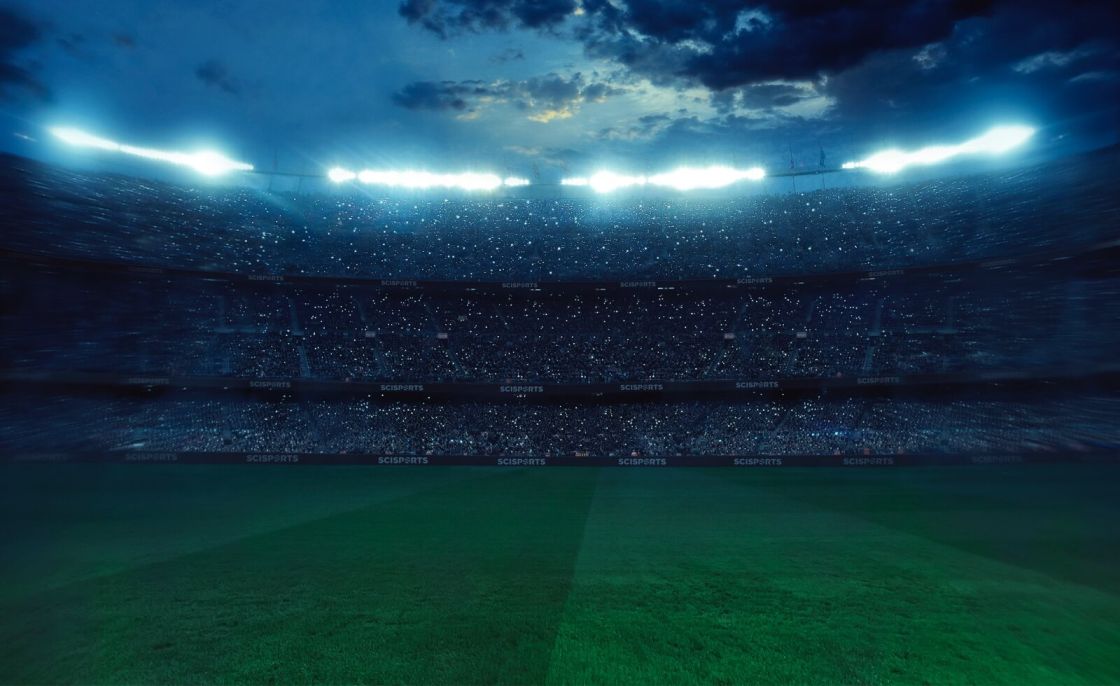 The first four matches in the Champions League knockout stage have been played and, to put it mildly, it was an interesting kick-off of the Round of 16. Today and tomorrow, the other eight teams face each other in their first leg. Once again, we took a look at the four matches and, based on our SciSkill Index, came with the following predictions.
Bayer Leverkusen – Atlético de Madrid
An interesting matchup between Bayer Leverkusen, Group E's number two behind Monaco, and Atlético de Madrid, number one in Group D, ahead of Bayern Munich. Bayer is having a difficult season in the Bundesliga, as they are currently in eighth place. Atlético, meanwhile, is fourth in La Liga, behind Real Madrid, Barcelona, and, perhaps surprisingly, Sevilla.
Based on our SciSkill Index, we believe that Atlético de Madrid has a good chance of getting a good result in Leverkusen. Our Goal Prediction shows the Spaniards scoring 1.62 goals, as opposed to Bayer's 1.02 goals. This translates into a 51.3% chance of an away win, while the host's chances of a win are substantially lower: 23.9%.
This gives us the following odds: 4.19 for a home win, 4.03 for a draw and 1.95 for an away win. Unibet (at the time this blog was written) is less certain about an Atlético victory, putting their odds at 2.6, while giving Bayer a 3.1 listing. Based on these differences, we believe a bet on Atlético to win could possibly turn out to be a good investment.
Manchester City – AS Monaco
Monaco is having a wonderful season so far, finishing not only on top in the group stage but also leading the Ligue 1, three points ahead of champions Paris Saint-Germain. They have scored an astonishing 76 goals in 26 league matches, showcasing their goal scoring abilities. Their offensive qualities have been absent in the Champions League so far, however, with the Monégasques scoring a non-remarkable nine goals in the group stage.
Meanwhile, Manchester City has had a somewhat inconsistent season, both in the league and the group stage. They are still considered the (slight) favorites here, though, with our Goal Prediction seeing them score 1.87 goals against Monaco's 1.60. This gives them a 44.6% chance at winning this, while Monaco comes away with a victory every third match (33.2%).
These percentages translate into the following odds: 2.24 for a home win, 4.51 for a draw and 3.01 for an away win. Unibet is less positive about Monaco's chances, putting them at 5.5 for a win. They are more confident in a City win, based on their quotations (1.65).
Sevilla – Leicester City
Leicester City surprised friend and foe last season with their astonishing title win and continued their strong performances in the Champions League. Although the Foxes are currently in a disappointing 17###sup/sup### place in the Premier League, they handily won their group, securing first place with a game in hand.
Sevilla is also having a strong season, with the team of manager Jorge Sampaoli finishing behind Juventus with 11 points in the group stage, while also performing well in the Spanish league (3rd place behind Real Madrid and Barcelona). These performances make them the clear favorite against Leicester, as our Goal Prediction tells us: 2.01 Predicted Goals for the hosts, 0.83 goals for the guests. Based on this, we give Sevilla a 64.9% chance to win versus a 14.7% chance for a Leicester win.
These percentages are converted in the following odds: 1.54 for a home win, 4.88 for a draw and 6.82 for an away win. Unibet agrees with us that Sevilla is the clear favorite, as their 1.4 quotation clearly shows. Though, if you're feeling lucky, a bet on Leicester might be worthwhile, as Unibet's odds (9.0) are a lot less optimistic about their chances than we are.
FC Porto – Juventus
Finally, Porto takes on Juventus at Estádio do Dragão. Porto is currently entangled in a tight title race with rivals Benfica and finished second behind Leicester City in the group stage. Juventus stayed unbeaten in their group, finishing ahead of Sevilla. In the Serie A, they are currently well on their way to a sixth league title in a row, with the Old Lady currently 7 points ahead of nearest challenger Roma.
Our Goal Prediction tells us this is gonna be a close match, with both teams scoring just a bit more than one goal: 1.04 – 1.14. This makes Juventus the slight favorite (38.1%), although a Porto win is almost just as likely (32.7%).
These percentages give us the following odds: 3.06 for a home win, 3.42 for a draw and 2.63 for an away win. Unibet is a bit more optimistic about Juventus' chances, evident by their odds of 2.25 for a Juve win. This might be the most difficult match to make a bet on, given our close odds. Juventus might be satisfied with a draw here, a result they can work with in the return at home.
SERVICES
SciSports uses data intelligence to understand football with the goal of improving the game on the pitch and enriching the experience of billions of fans around the globe.