Charting the goal-scoring abilities of Ciro Immobile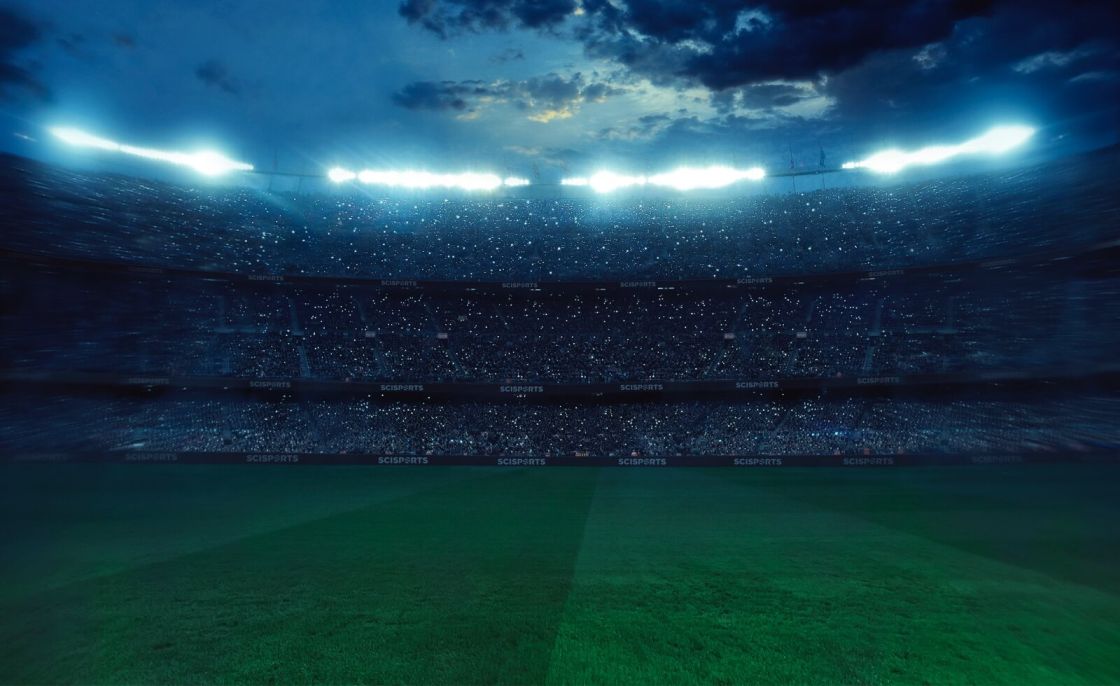 It looked like Lazio may pip Maurizio Sarri's star-studded Juventus team to the Serie A title before European football came grinding to a halt in March.
Simeon Inzaghi's side may have eventually slipped to 4th in the final standings when Italian football resumed, but ending up just five points behind the Old Lady stands as a notable achievement for his team.
While a rigid defensive system that conceded just 42 goals throughout the season deserves credit, an unlikely push for just their third Scudetto was largely down to one man.
Today, we discuss the goal-scoring machine that is Ciro Immobile.
The centre forward's arrival from La Liga side Sevilla in the summer of 2016 now looks like an absolute steal for €8.75 million.
Football clubs at every level long for a striker who can guarantee a sustainable output of goals in domestic competitions. Despite playing in other top European leagues with Sevilla, Borussia Dortmund, Torino and Juventus, no club has benefitted from his skill set quite like Lazio.
A record-breaking 2019/20 season
Immobile became the first Serie A player to win the Golden Shoe since Francesco Totti back in 2007. His 36 goals also equalled the record for most goals in a single top flight season in Italy which was undoubtedly a big reason for Lazio threatening a title race and also qualifying for this season's Champions League.
With an additional eight assists in the 2019/20 Serie A season, the 30-year-old finished with being directly involved in 46% of Lazio's league goals during the campaign. That level of output is essentially unprecedented in professional football and somewhat justifies the club offering him a new five-year deal through to 2025.
Charting Immobile's goal-scoring success
One of the most fascinating things about Immobile's goal-scoring form over the last 12 months is how he is hitting new heights despite being 30 years old. Hitting that mark in football is often perceived as the starting point of a gradual decline for players but – as Immobile illustrates – that isn't always the case.
As you will see below, the 30-year-old is bucking the trend when it comes to players performing at their absolute peak. The physical science behind elite sport, in this case football, is that players tend to drop off in output towards the age of 30 with the range of 26 to 29 years old widely regarded as the peak years for players.
However, so many variables involved with a player's physical state, their team's form and other factors mean that you can't simply write off players at a certain age – Jamie Vardy, Pierre-Emerick Aubameyang, Karim Benzema, Lionel Messi, Cristiano Ronaldo and Robert Lewandowski also all scored over 20 league goals last season despite being aged over 30.
The very nature of goal-scoring is a subjective way to measure performance. On a season-long sample of data, there are several variables involved in adjuding whether said player will be able to replicate that form again next season.
By looking at Immobile's SciSkill Rating, we can see that the 2019/20 campaign saw him registering levels of performance that have not been previously on show throughout his career at 119.1.
Figure 1. Immobile registered a career-high level of SciSkill last season
Given that Immobile's SciSkill rating has reached new heights over the last 12 months, his influence for Lazio has increased at an equal rate in terms of being able to win matches. The Italian's primary role as a Mobile Striker makes him a versatile option for Inzaghi yet one that is equally adept within the penalty area.
Immobile's overall attacking influence
With tallies of 23, 29 and 15 in the three seasons previous to totting up an impressive 36 league goals, the 30-year-old has averaged 25.75 goals per season since arriving at the Stadio Olimpico in 2016.
As shown in the Contribution Ratings below, Immobile ranks amongst the best centre forwards in Serie A when it comes to increasing his side's chances of scoring a goal. The Contribution Ratings model is essentially used to discover players who add value best in offensive and defensive scenarios.
Figure 2. Immobile ranks well in the offensive Contribution Rating charts for Serie A centre forwards
One factor that probably stands out to you from the graph above is that while Immobile ranks in the top cluster, there are other players who registered a higher offensive impact than him last season. This is where the Contribution Ratings model adds more context.
By taking different match situations like shots, dribbles and take ons into account, we can take a closer look at how a player impacts offensive situations more than solely scoring a goal. If the latter process was used, we would simply see a goal-scoring tally in different form.
Why isn't he the top performing forward?
To an extent, this is a bit of a loaded question. He is a top performing forward in terms of goal-scoring. 36 goals in one season? Wow. But the likes of Josip Ilicic, Ante Rebic and Duvan Zapata rank higher across a range of attacking metrics rather than just finding the back of the net.
That isn't to say that they are better centre forwards than Immobile, more so that the 30-year-old's skill set is largely based around finishing chances rather than being a multifaceted option like Ilicic, for example.
His movement is good and an ever-improving relationship with Luis Alberto partly explains his sensational goal-scoring form last term.
However, Immobile's tally of 36 league goals was made up of 14 penalties which, again, illustrates a reason as to why he was able to register such a high output and why some sort of regression should be expected next season.
In the UK, the value of penalty goals has been in deep discussion across online platforms after Manchester United were awarded a high number of penalties. Winter signing Bruno Fernandes subsequently totted up four of his eight goals from the spot.
If rival fans of United thought their penalty record (14) was high last season, Lazio's 17 awarded penalties presents another interesting narrative. Immobile scored 14 of the 15 spot kicks he took in the league which makes up 39% of his total number.
Now, the task of converting a penalty is a skill in itself. But in terms of xG value it stands as a highly probable chance of scoring from an uncontested position. While that shouldn't take away from Immobile's impressive record, it should in part make us think that next season he will revert to a more normal – yet equally impressive – tally if Lazio don't win as many penalties.
For some context around his goal-scoring, Immobile scored 15 Serie A goals in total throughout the 2018/19 campaign which is just one more than his penalty amount from last season.
How you value the concept of a converted penalty kick is completely up to an individual. There is, of course, an argument to say that a goal is a goal and looking at things in any other way is too convoluted.
An analytical and statistical approach, however, suggests that a high proportion of penalty kicks slightly inflates a goal-scorers end value. In the case of Immobile, 22 non-penalty goals still presents a superb total based on the influence it added for Inzaghi's side but that is something worth bearing in mind when looking at his goal-scoring form in the future.
More than 25 goals per season over the last four seasons proves that Immobile is a phenomenal goal-scorer and one of very few 30+ players who justify a five-year contract extension.
Analyse a player of your choice!
Working in the pro industry and want to analyse a player of your choice? Start your SciSports Platform trial now and get access to the latest data insights.