Customise your scouting with the SciSports Club Index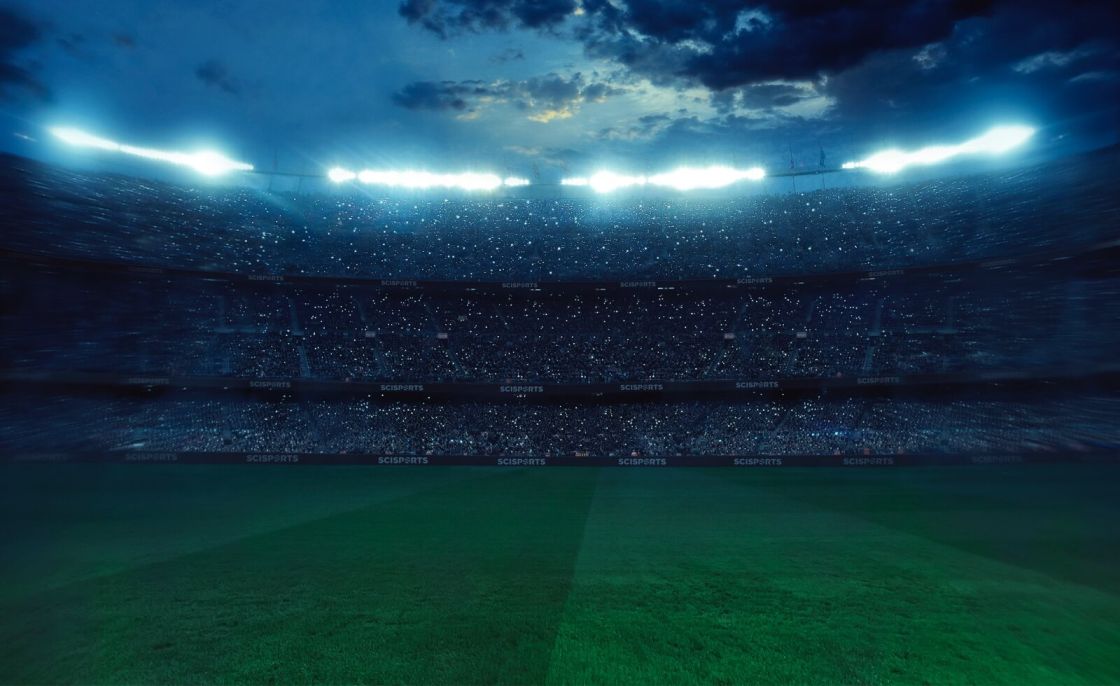 Last month, SciSports announced the release of the Club Index within our Recruitment application.
Our latest release offers clubs and agencies the unique ability to customise their scouting and talent identification process.
Below we take a look at how the Club Index can add value to your scouting workflow.
The SciSports Club Index allows users to identify players that perfectly fit within their unique and fully customised player profile for every position.
A right-back that Jurgen Klopp would want for his team will differ from the one that Erik ten Hag wants. The same is true for player agencies, who are looking to expand their player portfolio by identifying players that stand out in specific skill sets that are valued by them.
The translation of your football philosophy into specific player attributes and key strengths per position is a common practice within professional football. We have now simplified this process by combining it with the advanced functionality of our industry-leading Recruitment Application, allowing users to data scout players in the most efficient and cost-effective way.
Building your Club Index
Step 1: Set positional profiles
The process begins by creating a profile per position, that describes the qualities that a player must have to play in that position. This can be done in two different ways:
For users who have already created their Position Profiles in-house, we will translate those qualities to SciSports Metrics.
For users who have not created Position Profiles, our data and football experts will collaborate with you to set them up.
The qualities can be chosen from a wide range of SciSports Metrics such as our unique Physical Indicators and Performance metrics, commonly used player Career Statistics such as xGoals and much more.
Step 2: Weigh importance
After the positional profiles are created, users can assign a degree of importance to all relevant player attributes & metrics.
Not all attributes are equally important. A manager or player agent might prefer their right-back to be frequently involved in build-up play and register a high number of underlapping runs, but their performance on cutback crosses or dribbling might not be very important.
By assigning high, medium and low importance to all relevant player characteristics, we focus the search and enable you to find the best fitting players.
Step 3: Configure algorithm
The algorithm to compute Club Index scores is also fully customisable and can be tailored based on your requirements.
Choose what data should be included. Only the most recent season or the last 3 seasons?
Choose whether player performance should be adjusted for league strength, yes or no?
Choose the way your Club Index score is normalised. Index range 0-10 or 0-100?
Step 4: Compute scores
In the final step, Club Index scores are computed for all players that played on the position related to a Position Profile. The output figure is a weighted average of all selected attributes based on the combination of importance and performance per attribute.
So players will get a score of how well they fit within all unique positional profiles that you have created.
How does a player fit your Positional Profile?
Customers can visualise these insights in our secure, intuitive and easy to-use web application.
The Club Index tile can be found on the Profile page, contains the scores for all Position Profiles for which the player played at least 450 minutes on the related position.
If a player has played 450 minutes in a season as both a Winger and Centre Forward, you will be able to see their Club Index score for the positional profile of both positions.
Teams can now work together by combining these custom-built insights with collaborative tools such as Attachments and Comments & Labels within one central place.
Filter players that fit your custom Positional Profile
Clubs or agencies can combine their indexes with SciSports' existing database, metrics and filters to digitally scout 270,000+ players all around the globe.
In the Filter section of our Player List, users can filter players based on all the profiles that they have created. By setting a minimum and maximum score, you will instantly get a list of all players that have a Club Fit score within that range.
Do you want to find a player who is under 23 years, from the Scandinavian leagues, whose contract is running out in 1 year and who has a score of more than 70 based on your Positional Profile of a 'Fast Winger'?
By combining our powerful and extensive list of filters, you can create a shortlist of interesting players that are perfect for your club in only a few minutes.
Use the SciSports Club Index to boost your scouting workflow
Are you working in the professional football industry? Get in touch for a free trial!