Eredivisie One To Watch: A data-driven top 10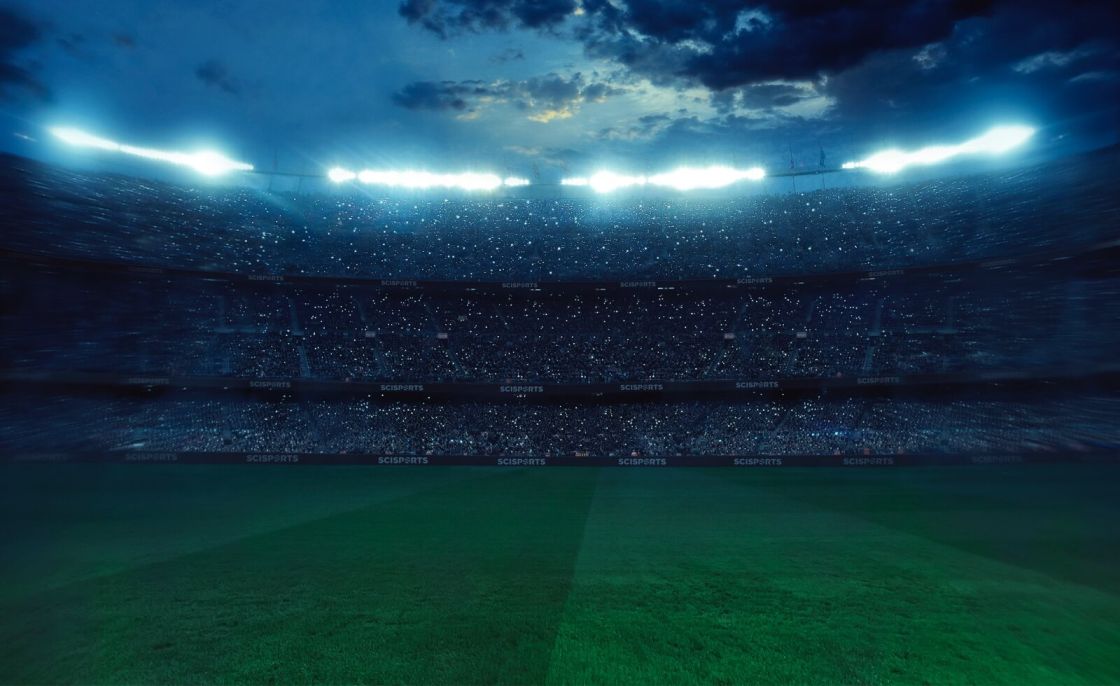 With just under two weeks left until the new Eredivisie season kicks off, fans – watching mostly from home – will be hotly anticipating the league's first action for six months.
And with the 2019/20 season cut short many players  will be hoping to start where they left off, whilst others will be hoping to capitalise on such change.
Here we present a plethora of potential, with 10 youngsters we believe could be the ones to watch in the Eredivisie this season. Focussing on the players which we think will sparkle the interest of the broader football community and follow the footsteps of last season's breakthroughs like Myron Boadu, Chidera Ejuke and Mohamed Ihattaren.
10. Milan van Ewijk – ADO Den Haag
First on our list is an 18-year-old right-back who has risen from amateur level to the Eredivisie in the space of two years.
After arrival at ADO Den Haag in the summer of 2019 van Ewijk featured and started in 12 games in the first half of the campaign before a loan move to Keuken Kampioen Divisie (second division) club Cambuur.
Looking at the playing style blueprint, the right back typically behaves as a wing back 88% of the time and this is reflected in his attacking contributions.
Figure 1. Chart showing van Ewijk's typical behaviour as a wing back
Despite a limited number of games with his employers last campaign the Dutchman also ranks extremely well in terms of defensive contributions in the Eredivisie and ranks the best in terms of the leagues full-backs.
9. Daniel Arzani – FC Utrecht
Iranian born Australia international is learning from the best as part of a long term project at Manchester City.
This season, however, the left winger will look to revitalise his career in the Netherlands after a two year loan spell at Celtic blighted by a critique ligament rupture.
Despite just one league  appearance in that time period, Arzani joins Utrecht with a high pedigree having made over 20 appearances with Melbourne City in the A-League and a national debut at 19.
The winger has a lot to prove and despite haunted growth the SciSkill Index expects him to reach a potential of 76.8 in 2024.
8. Lazaros Lamprou – FC Twente
The new Greek loanee at FC Twente is no stranger to the Eredivisie after a successful spell with Fortuna Sittard in 2018/2019.
The PAOK Inside Forward – who has been loaned out in three of the past four seasons – registered seven goals and eight assists for Sittard as they narrowly scraped survival in 2019.
Similar contributions would make him a success at Twente, and he could well become a key player as he ranks third highest at the club in terms of current SciSkill level.
Figure 2. Lazaros Lamprou is among FC Twente's key players with his current SciSkill
7. Mats Knoester – Heracles Almelo
After a youth career at Feyenoord, centre back Knoester has regimented himself as a key player for Heracles after starting all but one of 26 games in 2019/2020.
His high potential of 87.1 ranks him as a key player in the squad and he is very much already established.
His performances were backed up with a high defensive contribution – positioning and tackling standing out as particular strengths.
6. Slobodan Tedic – PEC Zwolle
Our second Manchester City youth on this list, though the Serbian will still be facing up to his first football outside Serbia as he lines up in the Eredivisie this season.
The centre forward joined City from Serbian Super Liga side FK Cukaricki in January 2020 and returned to them on loan.
He continued to impress and proceeded to score six goals in the following nine games.
The playing style blueprint shows just how versatile Tedic can be, as the forward behaves in many ways, including most suited to being a poacher.
5. Daniel Van Kaam – FC Groningen
After Eredivisie debut in 2018, central midfielder van Kaam finally made the step up from the under 21's to first team regular in 2020.
After his first start in December 2019 he proceeded to start in all of Groningen's last nine league games.
The Netherlands U19 international will also look to the mentorship of legendary Dutch winger Arjen Robben as the 36 year old joined his former club this summer.
4. Mike Trésor Ndayishimiye- Willem II
The Belgian joined the Willem II permanently this summer after a successful loan spell in 2019/20.
And his influence was keenly felt as himself and the team flourished, recording a fifth place finish – a highest placing in 21 years – and qualifying for the Europa League in the process.
The skillful 21-year-old made his mark with his brilliant dribbling credentials – and his offensive contribution in terms of dribbling ranked higher than any attacking midfielder in the league.
Figure 3. Dribbling is Ndayishimiye's biggest offensive strength
3. Cody Gakpo – PSV
PSV will once again look to close a small gap and topple Ajax off the top spot in the Eredivisie.
Halfway through last season they lost winger Steven Bergwijn who stood out as star potential in the team.
Gakpo, 21, similarly plays predominantly as a left winger and ranks a first team player with a chance of becoming a key player with a SciSkill potential of 93.8.
And the winger seemingly has the ability to step up to the plate delivering the third highest attacking contribution of Eredivisie wingers in 2019/20.
Along with this of his seven goals last season, three came in his last five games after Bergwijns departure.
2. Antony – Ajax
Success both domestically and in Europe has seen yet another mass exodus of lucrative talent at Ajax, with Hakim Ziyech the latest star to have craved pastures new.
And Ajax will hope they nurture yet more talent of the conveyor belt themselves with the acquisition of Sâo Paulo 20-year-old Antony.
The winger is known for his dribbling credentials and typically behaves with multiple traits as a classic winger, wide playmaker and inside forward.
1. Ryan Gravenberch – Ajax
Our most promising talent label goes to Ajax central midfielder Ryan Gravenberch – An 18-year-old already making a name for himself at first team level.
The teenager excelled in the Keuken Kampioen Divisie with Ajax II in 2019/20, boasting the highest offensive contribution of central midfielders in the league.
Figure 4. Gravenberch boasts the biggest offensive contribution of central/defensive midfielders in the Dutch Keuken Kampioen Divisie
Not only did Gravenberch flourish at second division level, he made the most of his first team minutes as a goal and assist on full debut led to five starts in the last eight Eredivisie games before the season's abrupt end.
The Dutchman ranks as a hot prospect at Ajax, and with the highest potential rise of any member of the club he could well be set to become a key player with a potential of 117.9.
Pick your One To Watch
Who do you think will be the next starlet flourishing in the Dutch Eredivisie 2020/2021? Select your man for the season here.