Find me a goalscoring threat like Romelu Lukaku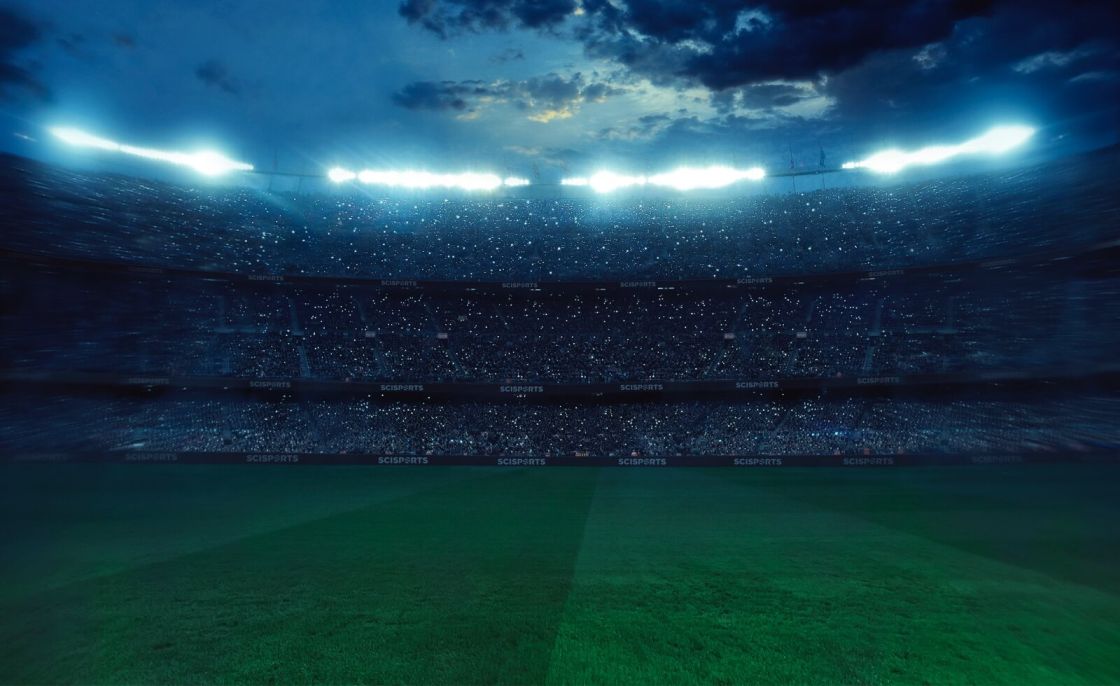 Inter Milan centre forward Romelu Lukaku has been one of the most potent goalscorers in domestic and international football since scoring 17 goals in his first full Premier League season with West Brom in 2012/13.
Lukaku's physical and technical attributes make him a highly desirable type of striker that has an innate ability to find the back of the net as well as perform well as part of a carefully constructed attacking system – as evidenced this season under Antonio Conte.
Therefore, when looking for similar players to the 27-year-old, we must consider different roles and traits that the striker possesses.
Through SciSports' designated Player Roles, we can find a data-driven solution to identify a player's traits and credentials.
Lukaku has been a consistent source of goals for Inter Milan, Manchester United, Everton and West Brom since breaking onto the scene at a young age. Since the 2015/16 season, for example, he has scored at least 15 goals in all competitions which illustrates his goalscoring expertise at the top level of European football.
To find players similar to Lukaku, we will be searching for players under the age of 24 who have similar characteristics to the 27-year-old and are currently playing outside of Europe's to five major leagues.
The Belgium international best matches the 'poacher' player role but also falls into the category of 'mobile striker' which highlights how he is a multifaceted threat to an opposition's defence.
Centre forwards tend to fall into a maximum of two or three categories and Lukaku's two main roles are explained below.
ROLE EXPLANATIONS
Poacher
A striker with excellent timing, positioning and finishing skills (a specialist in shooting from close range) and has the ability to exploit the small pockets of space within the penalty box, often escaping from the attention of the defenders. Most top finishers are rather selfish and will strongly prefer attempting to score above passing the ball to teammates in (better) scoring positions.
Players with this role: Robert Lewandowski (Bayern Munich), Harry Kane (Tottenham Hotspur), Gabriel Jesus (Manchester City) and Ciro Immobile (Lazio Roma).
Mobile striker
A striker that benefits from the space behind the opposing defensive line. Often reached with long balls from central defenders or defense splitting through balls from creative midfielders. The mobile striker is often a highly technical and dynamic player, who distinguishes himself in one-on-one duels with a last defender or goalkeeper. A mobile striker is often used to exploit fast transition phases from defense to offense.
Players with this role: Roberto Firmino (Liverpool FC), Sergio Agüero (Manchester City), Anthony Martial (Manchester United) and Luis Suárez (FC Barcelona).
MULTIFACETED ATTACKING OPTION
Lukaku has been one of the most potent centre forwards in Europe over the last four or five seasons. His quality in front of goal stands to reason when you look at his goal record but the Inter Milan striker has shown the ability to perform well in different tactical systems.
From West Brom's defensive set-up to Jose Mourinho's more complex system at Manchester United, Lukaku has been a key source of goals despite playing at a variety of different clubs.
As shown below, Lukaku has been a consistent performer in front of goal for a number of years. The 27-year-old has a proven ability to find the back of the net across a number of different teams and the graphic below shows how he has slightly overperformed in Expected Goals (xG) since 2015.
Figure 1. Lukaku has ranked well over the last five years for club and country
With a SciSkill Rating of 118.7 and a Potential SciSkill of 127.6, Lukaku is one of the most highly rated strikers in Europe. Therefore, finding younger players who may be able to replicate a similar career trajectory to the Belgium international proves an interesting task.
FINDING SIMILAR PLAYERS TO LUKAKU
To look at similar players, we will be refining the search by elements such as age, player role, and potential.
The SciSports player recruitment platform will provide a refined list of players who possess similar characteristics to the player in question.
To draw up a suitable shortlist, we looked for players under the age of 24, who have a Potential SciSkill of above 100.
Lassina Traoré (Ajax)
SciSkill 66.3, Potential SciSkill 101.1.
Traoré presents an interesting option at the young age of 19 and there have been early indications that he will develop into a top class centre forward.
Like Lukaku, he falls into the mobile striker and poacher categories which often includes fast strikers who tend to find the back of the net on a regular basis. While he has only played a select number of minutes, that appears to be the case with Traoré.
Across performances for both Ajax and Ajax II in the last two seasons, Traoré has registered 32 goals and assists which stands as an impressive return at a young age. What is more, he also ranks as the highest contributing centre forwards in the Keuken Kampioen Divisie this season from an offensive standpoint.
Figure 2. Traoré ranks as one of the highest contributing centre forward in the Keuken Kampioen Divisie
Despite being just 19, the Ajax striker looks set for an impressive career at the top level and, similar to Lukaku, he is beginning to break onto the scene at a very young age.
Odsonne Edouard (Celtic)
SciSkill 81.4, Potential SciSkill 106.4.
Celtic's prolific centre forward has received widespread transfer speculation with Arsenal repeatedly linked with a move for the 22-year-old.
A total of 51 goals in the last two seasons with Scottish champions shows why a number of clubs have been linked with the Frenchman and such a goalscoring return mirrors Lukaku's breakthrough years in the UK.
In terms of technical and physical attributes, Edouard presents a very similar profile to Lukaku with good link-up play, proven goal-scoring and speed to hurt teams on the counter-attack. His offensive contribution ratings below highlight how well he has performed this season compared to other centre forwards in the Scottish Premiership.
Figure 3. Odsonne Edouard ranks particularly well in dribbling and passing
The 22-year-old has hinted that staying in Scotland for another season will be the best thing for his personal development. However, if he continues scoring at the rate he has done over the last two seasons, it will only be a matter of time before he arrives in a major European league.
José Macías (Deportivo Guadalajara)
SciSkill 81.6, Potential SciSkill 115.5.
The 20-year-old has developed well in the Mexcian top flight this season and has shown a number of signs that indicate he could develop into a similar player to Lukaku.
Macías' player roles of mobile striker and poacher align well with the Belgium international and his goal return this season suggests he could be one to watch in the coming seasons.
13 goals in 28 games is a good return for the Mexican striker who has a market value of around €10 million.
If he continues to perform at this current rate, a number of clubs could be interested in signing Macías given his young age and early signs of development in the senior game. Like Lukaku, early development in front of goal has been a real positive for the 20-year-old.
Make your own comparisons with a free trial
Sign up for a free SciSports Platform trial of your own for the latest data insights.