Finding defensive gems from the French Ligue 2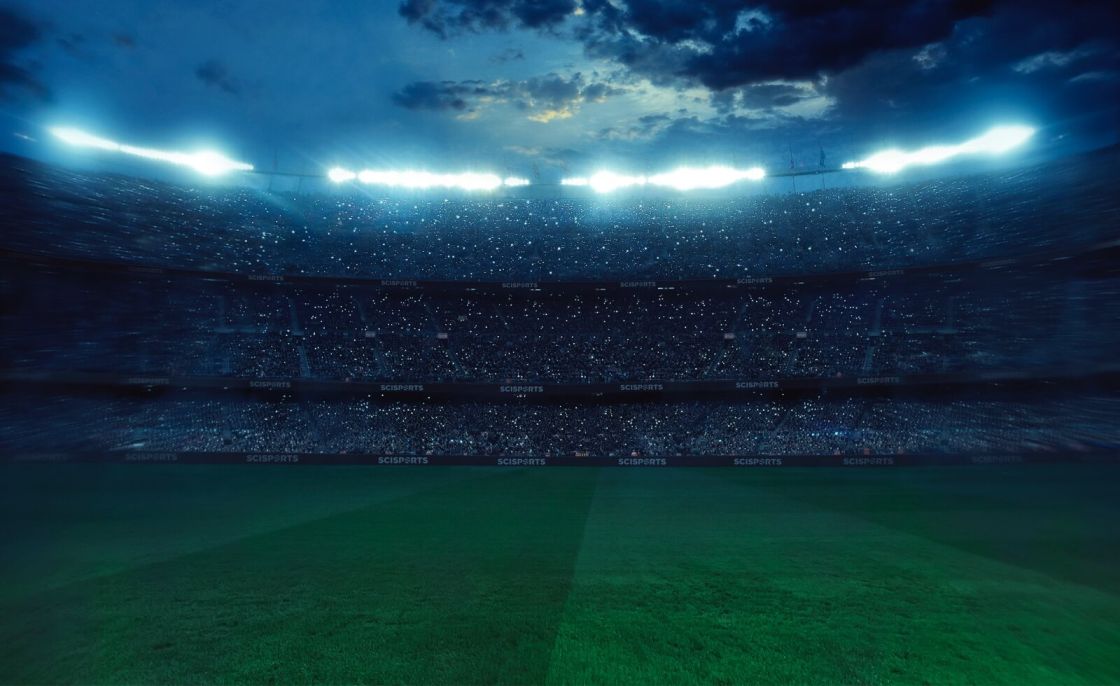 The French Ligue 2 has been considered one of the most interesting leagues to unearth raw talent. Riyad Mahrez, N'Golo Kanté, Ibrahima Konaté, Dayot Upamecano or Maxence Lacroix are some of the players that emerged from this league in the past and scouts have been paying closer attention to France's 2nd tier in the last few years.
A key characteristic of this league is the numerous players who play at different positions throughout the season, enriching their football IQ and helping them develop into very interesting player profiles.
In this post, we use the SciSports Recruitment Application to highlight some of the high performing young defensive talents from the French Ligue 2.
What sort of players are we looking for?
For this article, we look at U23 defenders who had the the highest SciSkill rise over the past 6 months. After the initial short list of players, we focused on defensive performance as well as some offensive metrics which are particularly relevant for left and right backs. We want to be able to find players who have been very good at specific action types in order to discover interesting player profiles.
SEARCH CRITERIA
Within the Recruitment application, we have used the following credentials to outline our search.
League: Ligue 2
Age: Under 23
Position: Left back, Right back or Centre back
SciSkill development: >4
Below, we have done a deep dive on our top 4 picks.
Anthony Rouault (21, CB) – Toulouse FC
This young French centre-back has arguably been the biggest surprise of the 21/22 season in Ligue 2. In their record breaking season, Toulouse has impressed with fast and efficient football and Rouault played a major part in it.
Having started all 27 games in which he appeared for Toulouse, he averaged over 60 passes/90 which is the most passes attempted by any centre-back in the league.
The quality of his passes is above average too, he is a top performer in short passes, middle-long passes, direct passes and build-up passes, making him an important piece in TFC's defence after having won the ball.
Figure 1. Rouault stands out in his passing metrics, especially his build-up passes.
Anthony Rouault's ceiling is high, he has established himself as a major part of Toulouse's defence last season and the club will do everything they can to keep him over the summer as they count on him playing a major role in the coming Ligue 1 season.
Kylian Kaïboué (23, LB) – SC Bastia
Kylian is a really interesting player. He has been impressive when he's played as a Left Back this season, however he has proven to be extremely versatile. He's gained a lot of minutes as a Centre Back (473 min) as well as Defensive Midfielder (576 min), the second in which he performed well above average too.
He has adapted well to the Ligue 2, coming from the French third tier last summer and is a player who is relevant to dive deeper for this article.
As a Left Back, his main strength is his ability to recover the ball high on the pitch creating immediate danger through passes into the final third. He can be a real asset on his left side and tends to move into the middle of the field getting the ball forward with strong middle-long build-up passes.
Figure 2. Kaïboué shows plenty of versatility in his playing style.
Whilst he still has a few areas of improvement such as dribbling and maybe most importantly crossing, he interprets the role of (inverted) wing back well, contributing positively to most defensive and offensive actions of his team. Not shying away from duels, he is able to attract positive attention and is often one of the most interesting players on the pitch.
He is most definitely a player that will work hard to improve and eventually establish himself in this Left Back position in the 2022/23 season.
Formose Mendy (21, CB) – Amiens SC
Formose Mendy has played a crucial role in Amiens' season. With his team mate Pavlovic who has recently left the club to play for HNK Rijeka in the coming season, he built the defensive structure of this young Amiens side.
The 2021/22 season was Formose's first full season in France's 2nd tier and he excelled in a number of metrics having played for Club Brugge's Reserve team in the previous season.
The first worth mentioning is his dribbling ability. He likes to go forward with the ball and look for his team mates making deep runs.
Figure 3. Mendy's performance in carries for the 2021/22 Ligue 2 season compared to centre backs.
Alongside his 191cm height comes decent speed which has also led him to help out as a Wing Back occasionally.
He fulfils the role of ball playing defender extremely well, having been strong defensively as well.
He is well in the top third in Recoveries and Pressing, showing impressive confidence in his game and ability to recover the ball in own third.
As a Centre Back however, he will look into improving his heading to become a bigger offensive threat, taking advantage of his physical attributes further.
Allan Linguet (22, RB) – Valenciennes FC
Allan Linguet has not had a full season for Valenciennes yet (17 appearances, 4 goal contributions), however his liveliness struck our eye and he deserves a mention in this article.
His passing ability as well as his dribbling make him a very useful Right Back, always trying to bring the ball forward and create danger.
Defensively, he is a smart player that can read the game well and wants to win back a lost ball as quickly as possible. His pressing is well above average; coupled with top tier own third recoveries and interceptions he is reliable Right Back.
One of the weaknesses that can be noted is the lack of variability in successful crosses as he has been lacking in early and late crosses.
Figure 4. Linguet needs to improve some of his crossing variations.
I wouldn't be surprised if he'll get the chance to show his talent further in the coming season and give more joy to the northern French club of Valenciennes.
SEARCH FOR YOUR OWN FUTURE STARS
Sign up for a free SciSports Platform trial now to get access to the latest data insights.