Finding high performers from the 2020/21 Turkish Super Lig season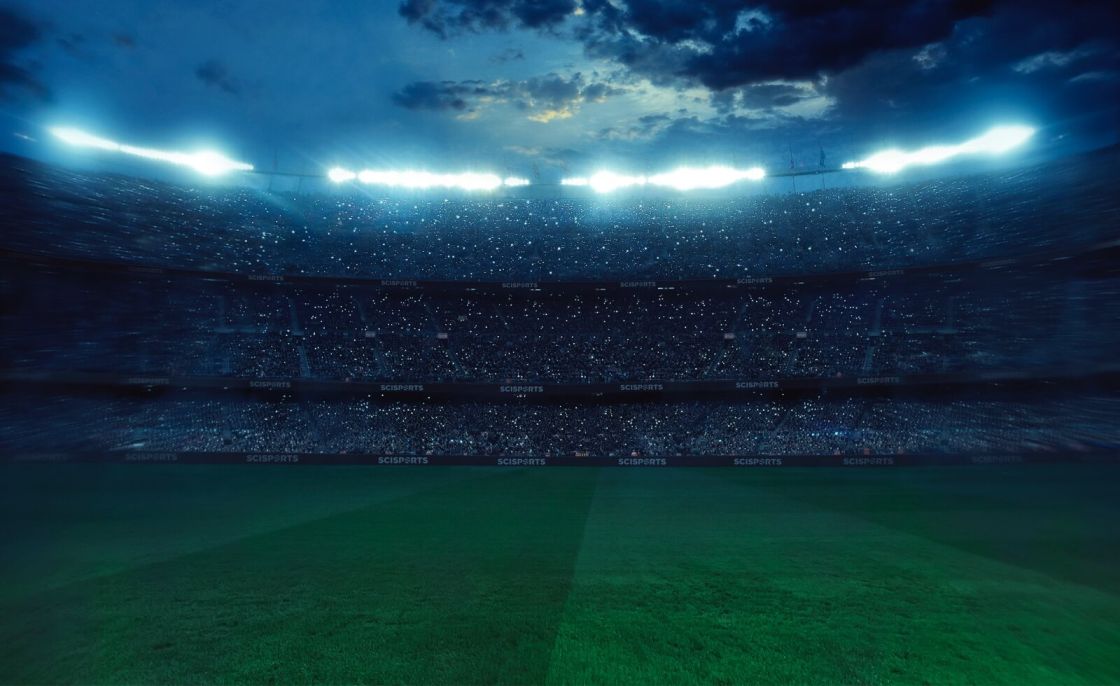 The Turkish Super Lig came to a dramatic close earlier in May in what turned out to be one of the tightest title races in history.
It came down to one goal as Besiktas finished above Galatasaray on goal difference to earn their sixteenth domestic league trophy.
In what was a very competitive league season both at the top and the bottom of the table, SciSports takes a look at the emerging under-23 talent in this exciting league and who we can expect to emerge as a force next season.
RIDVAN YILMAZ (BESIKTAS JK)
SciSkill: 48.7 Potential: 96.3
Emerging as a Hot Prospect this season for the league champions, Ridvan Yilmaz has the potential to become a Key Player in years to come for Besiktas.
Using the SciSkill index, Yilmaz has the second-highest potential rise of any of his Besiktas counterparts and could reach his potential by the age of 26.
Figure 1. Yilmaz's predicted SciSkill Development
His SciSkill rating has risen significantly in the last six months (+13.4), in line with his progression to a starting contender for one of Turkey's most successful teams.
Having started 13 league games across the season, the Inverted Wing Back has impressed both with his Defensive Positioning and Ball Retention.
With over 1200 minutes in his preferred position, his Performance metrics rank him highly in terms of other full/wing-backs in the league.
ATAKAN CANKAYA (MKE ANKARAGÜCÜ)
SciSkill: 48.8 Potential: 72.5
Nearing the age of 23, Atakan Cankaya has made more than 50 Super Lig appearances to date, though his progress in the 2020/21 season was somewhat hampered by Torn Ankle Ligament damage which kept him out for the best part of two months.
Despite this, the Turkey under-21 international still managed to start half of MKE Ankaragücü's league games in what ultimately proved to be a disappointing campaign ending in relegation.
It was their third consecutive season in the top flight but they return to the TFF First League having lost their last five league games.
Whatever league Canyaka finds himself in next season he has managed to make an impression, and in 2019/20 he only missed two league games which were through yellow card suspensions.
Typically behaving as a Ball Winning Midfielder and a Holding Midfielder, the 22-year-old has proved a versatile option in MKE's ranks.
He has played across the defensive positions but has played nearly half his minutes (819) this season in the central/defensive midfield position and ranks well in Recoveries and Pressing.
Figure 2. Cankaya's ranking in terms of Recoveries
Using SciSports' Performance tiles, we can see that his defensive elements are particularly strong, and he out-performs his league counterparts in terms of Recoveries and Pressing in this last campaign.
GEDSON FERNANDES (GALATASARAY SK)
SciSkill: 66.8 Potential: 86.5
Bernando Silva and João Félix are just two examples of the talent nurtured by SL Benfica over the last decade, and Gedson Fernandes will be hoping to be one of those playing in Europe's top leagues in years to come.
His loan spell with Super Lig runners-up Galatasaray may be coming to an end, nevertheless, he has been a prominent figure since his arrival in January. Fernandes has started all 17 league games since ending his loan spell with Tottenham Hotspur where minutes were much harder to come by.
The Portugal international – who made his debut for the national team in September 2018 – does have nearly 60 appearances to his name for his parent club Benfica and is definitely a youngster to keep an eye on whether he resumes next season in Portugal or further afield.
He ranks as a Rotation player both for Galatasaray and Benfica, but has significant room for development in the squad ranks with either club.
When analysing his performance in this season's Super Lig, he has played over 1000 minutes in less than half the season and ranks highly compared with central midfielders in the league.
The 22-year-old showed high performance in several action groups including Dribbling, Recoveries and Defensive Positioning. Although his Player Roles tile indicates the role of an all-action type of midfielder as shown below.
Figure 3. Fernandes' Player Roles tile from his loan spell with Galatasaray
Whatever the future holds for Gedson Fernandes, he certainly proved a valuable commodity in Galatasaray's title challenge and is one of the league's most promising youngsters.
Analyse a league of your choice!
Sign up for a free SciSports Platform trial today to get access to all the latest data insights from across the globe.