Finding high-risers in the Russian Premier League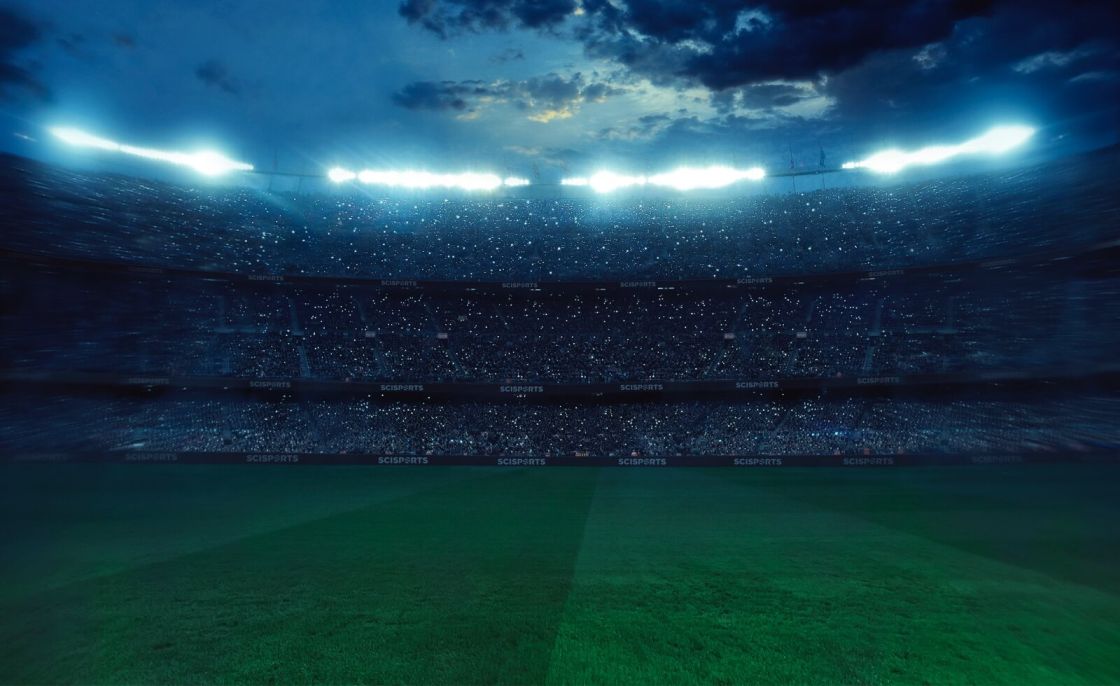 Like so many major competitions around Europe, the Russian Premier Liga was one of those suspended last March due to the Covid-19 pandemic and it wouldn't be till June when the league resumed.
This was just two months before the 2020/21 season started and normal service has been resumed as Zenit St Petersburg again remain favourites for the league season nearing the final weeks of the campaign.
Such a turnaround may mean more minutes and more rotation, so we take a look at some of the youngsters who have made a significant impact and are developing at a rapid rate.
What type of players are we looking for?
The Russian Premier Liga has played host to ground-breaking homegrown talent in the 21st century. Russian national team goalkeeper Igor Akinfeev has spent his whole career with CSKA Moscow and has made over 500 appearances since 2002, while others see pastures new as Andrey Arshavin became a household name with Arsenal FC in London.
He moved to England at the age of 27, but are there any youngsters in the league capable of setting their home league alight in the future or even soon gaining a move to one of Europe's top five leagues?
We have looked at a selection of under-23's showing significant development using our SciSkill Index, and delve further into SciSports Performance metrics to see why these players are having such an impact this season.
KONSTANTIN TYUKAVIN (DYNAMO MOSCOW)
SciSkill: 44.8 Potential: 87.9 
Dynamo Moscow are once again in the hunt for a European place after a sixth place finish last season earned them a place in the Europa League second qualifying round.
The average age of the team is 25, but the youngest player in the squad Konstantin Tyukavin has been gradually blooded into first team contention over the last few months.
The centre-forward – who typically behaves like a Poacher – showed his goalscoring instincts in 2020 with the club's second team as he scored six goals in 11 Russian PFL (second division) games with Dynamo's reserve side.
Such a record meant that the under-18 Russian international was in the first team squad by November and has appeared in seven of his 11 squad appearances since.
His overall play was impressive as he earned his stripes in the second division, and using our Performance metrics, his overall contribution ranked him 2nd in terms of forwards in the league.
Particular strengths included his positioning before offensively and defensively, and his passing and crossing.
The omens look good for Tyukavin to continue his rapid development and get more game time, and with a SciSkill rise of +16.9 he boasts a big potential of 87.9 which he could fulfill in his mid-twenties.
 Figure 1. Charting Konstantin Tyukavin's potential SciSkill Development.
ARSEN ZAKHARYAN (DYNAMO MOSCOW)
SciSkill: 41.8 Potential: 91.5
Like his teammate Konstantin Tyukavin, Zakharyan has been one of many Dynamo youngsters who have jumped at the chance of first-team action.
And his step-up to the Premier Liga in recent months is thoroughly deserved after a scorching start to the season in the second division.
At just 17, he has played in three age groups this season alone and the continuation through the club has seen his SciSkill level rise substantially over the last six months by 20.4 – the largest development of any player on our list.
Of course such a rise is expected in his debut season as a professional, but eight goals and five assists in 15 matches for Dynamo 2 Moscow proved an explosive start to the season and he remains their top scorer.
Slowly but surely Zakharyan was integrated into Sandro Schwarz's first-team plans and since the winter break he has gone on to start the four previous league games.
He has fit in slightly differently positionally – mainly on the right of a three behind the main striker – as he largely played centrally for the second team typically behaving as a Shadow Striker and Advanced Playmaker according to SciSports Player Roles.
At 17 he certainly has a lot of developing to do, nonetheless, he stands in good stead with his SciSkill predicted to more than double – a feat that means the Dynamo Hot Prospect boasts the highest potential SciSkill rise out of the whole squad.
With a goal and two assists already to his name in top flight football and a place in the team cemented for now, we are excited to see much more of Arsen Zahharyan at the top level in the future.
NIKOLAY POYARKOV (FK ROSTOV)
SciSkill: 62.1 Potential: 82.9
At just 21, the left-back is with this third club after joining FK Rostov from the Lokomotiv Moscow ranks in 2019; he spent last season on loan with Rubin Kazan.
Seven appearances was all he had to show for the spell, but with this being his first season in men's football this proved an impactful return and he has battled into Rostov's reckoning this campaign.
And he has overtaken his minutes last season already and seven starts in the last 13 games follow a start to the season which saw him occupy the bench week-in-week-out.
Pokarkov typically behaves as a Wing Back or as in Inverted Wing Back, and it's not just scattered appearances over the last two seasons that have helped build his profile.
Figure 2. Poyarkov's Playing Style Blueprint.
Through his development with Lokomotiv Moscow before leaving the club in 2017, the left-back made over 50 appearances for Lokomotiv Moscow II over a three year period which more than set him up for a step-up to Premier Liga action.
KONSTANTIN MARADISHVILI (CSKA MOSCOW)
SciSkill: 57.3 Potential: 90.7 
Packing potential and perhaps the most competent player on our list, Konstantin Maradishvili has flung himself into being a regular starter both in Russia and European competition over the last year.
Perhaps the break in season due to Covid-19 worked in his favour; he made his first league start for CSKA in June 2020 following the league's return after a four month break and has been a regular starter ever since.
So just why has he become such a valuable commodity at just 21 years of age?
Well, his versatility is something that stands out straight away. He can play both as a right-back and in defensive midfield and wherever needed he has managed to slot in.
Since debut in June nearing the end of the 2019/20 season  he has played in 28 of 31 league games and played every minute of this seasons' Europa League Group Stage campaign.
Maradishvili has settled in well to his position and offers protection for a CSKA defence that have only concede 24 goals in 23 games in the Premier Liga.
His recoveries and pressing stand out as reputable elements of his game, and as shown in the graphic below he has a high performance in terms of his Recovery in his own this, and Pressing low zone.
Figure 3. Maradishvili's Contribution Ratings.
Of course like many youngsters making the step-up he wasn't sprung straight upon the limelight and he built up a repertoire of being a creative defensive midfielder as well in the second team – who like Dynamo 2 Moscow play in the Russian PFL.
Twelve assists in over 40 games for CSKA Moscow II from defensive midfield proved an impressive return, especially as four of these came in as many games at the end of his spell at that level.
In form and worthy of a first-team phone call he has taken his chance of cementing his place with one of Russia's elite.
MASKIM MUKHIN (LOKOMOTIV MOSCOW)
SciSkill: 33.6 Potential: 61.7
Not many players get the opportunity of making their full UEFA Champions league debut as a teenager, but Mukhin got over an hour on the field back in December as Lokomotiv lost 3-1 to Red Bull Salzburg.
Ultimately, the Russian club were already out of the competition but it was a great chance dually taken by the midfielder who hadn't even started for the first-team in any other competitive game previously.
A rapid SciSkill rise of +15.6 reflects his approach from breaking into the squad after starting the season in the reserves; he played six games for the reserves up until November and has played as many games for the first-team since.
Find upcoming talent yourself
Try out a free SciSports Platform trial today and get access to the latest groundbreaking data insights.