Food for thought: The next chapter for Steven Bergwijn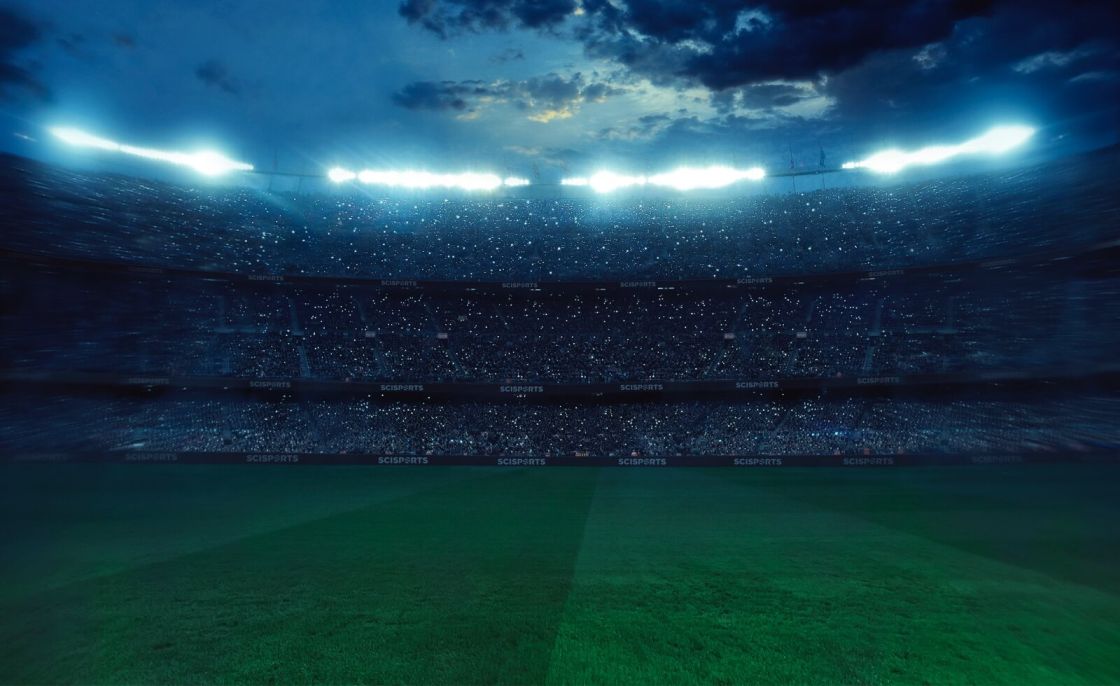 The Eredivisie has been producing great talents for many years. Think of foreign raw-talents scouted in smaller, underestimated competitions who still had or have to be developed. Examples include Davinson Sánchez and Christian Eriksen in the past, and Hirving Lozano at the moment. But the main Dutch way of recruiting players starts in their own praised academies. Think of home-grown players like Frenkie de Jong, Georginio Wijnaldum and Memphis Depay.
Currently, it looks like Steven Bergwijn will be the next new Dutch "kid on the block" who will sign for a major club within the 'big 5'. The 2018/19 season is Bergwijn's second season in the "starting eleven" of PSV. Last season, Bergwijn played 10 full matches in the line-up of PSV. Especially, after the winter break he was a regular starter. If we take a closer look on his SciSkill values, we see that Bergwijn is experiencing a steady and positive development. Memphis Depay, his natural predecessor at PSV, had a similar development. It seems like Bergwijn has benefited from quietly completing 90 minutes and contributing to the good results of the current leader of the Eredivisie. This season, Bergwijn only missed one game, while starting all 23 of the other games so far.
The solid lines represents the SciSkill, the dotted lines represents the potential © SciSports Platform
For a long time ago, Steven Bergwijn's SciSkill was equal to Memphis' SciSkill at the same age, but recently, Bergwijn has slightly surpassed Memphis in terms of SciSkill. The season in which Memphis turned 21, he moved to Manchester United. Although Memphis played more minutes than Bergwijn in his second season at PSV, the career paths can reasonably be compared. In retrospect it can be concluded that Memphis' move to Manchester United came a bit too early. Bergwijn is slightly better than Memphis was at the same age regarding the SciSkill, but what do Bergwijn's performance statistics look like?
In comparison with last season, 2018/19 Bergwijn outperforms 2017/18 Bergwijn in all important areas. He is scoring more goals and is providing more assists than last season (per 90 minutes). Furthermore, his xG-numbers are slightly better than last season. It will be interesting to follow if he manages to hold on to these statistics. Noteworthy, these stats were reached during two seasons when PSV won the Dutch league.
Bergwijn's on-the-ball-statistics are also way better this season, with thanks to Mark van Bommel for the more attacking, dominant style of playing at PSV. In the Eredivisie, Bergwijn is dribbling more (successful), shoots more often, is giving more keypasses, is making more progressive runs and has more touches in the opponent's box than last season. But how good is Bergwijn in comparison with other Eredivisie offensive talents like David Neres, Calvin Stengs and Oussama Idrissi?
© SciSports Platform
In terms of SciSkill, out of all U23 winger-prospects in the Eredivisie, only David Neres can provide better SciSkill scores than Bergwijn. Neres' SciSkill and Potential are both higher at the moment. AZ-talent Calvin Stengs scores lower in both areas, mainly because he has played far fewer (European) matches. Oussama Idrissi has a higher current SciSkill compared to Stengs and is reasonably closer to Bergwijn in terms of current SciSkill level, but he is almost 2 years older and Bergwijn's ceiling is estimated higher according to his Potential Score. We will return to the performance statistics.
Note: David Neres not being a regular starter at Ajax can affect the numbers per 90 minutes.
Neres has good figures regarding goals and assists. Last season, when Neres had a secured place in the starting eleven, he even outperformed Bergwijn in this area.
© SciSports Platform
This season, Bergwijn's goal scoring numbers are better than Neres, but the Brazilian is providing more assists per 90 minutes. In total Bergwijn comes up to 0,60 goals/assists per 90 minutes, while Neres has a contribution of 0,65 goals/assists per 90 minutes. Both very decent figures.
© SciSports Platform
Let's have a look at Neres' on-the-ball-statistics in comparison with Bergwijn. This season, Bergwijn scores more goals per 90 minutes, but the xG-numbers of Neres are better. More striking is that Bergwijn even shoots significantly more than Neres. At first sight, the shot quality of Bergwijn seems to be the point at which he can improve, although it has already improved positively compared to last season. Regarding the other statistics below, Bergwijn and Neres both seems to are frequent dribblers, while Neres also is a frequent crosser.
© SciSports Platform
Small conclusion from above: David Neres' stats per 90 minutes are really good.
Back to Bergwijn. When does he have to leave PSV to fulfil his potential?
Bergwijn grew reasonably calm into PSV's starting XI, which is also reflected in Bergwijn's SciSkill. He benefited from playing minutes in the Keuken Kampioen Divisie with Jong PSV, but it took relatively long before he was able to make matches of 90 minutes for a big talent in a development league like the Eredivisie.
© SciSports Platform
Even though Bergwijn has a higher SciSkill than Memphis when he transferred to Manchester United, you can ask whether a step to one of the five best teams in Europa fits in his career progress. Now it becomes ironic.
We already discussed that the careers of Memphis and Bergwijn are somewhat comparable. Let Manchester United be one of the most interested clubs, according to the rumours.
SciSkill-technical Manchester United's offensive options are better than Bergwijn, in terms of current SciSkill, but also regarding the SciSkill Potential.
© SciSports Platform
Teams above Manchester United's level, like Manchester City, Liverpool, FC Barcelona, Real Madrid, PSG and Juventus are regarding to Bergwijn's SciSkill (Potential) currently a step too high. Based on his current SciSkill stats, Bergwijn belongs not to the best 2 or 3 options: the chance of getting (a lot of) playing minutes seems not to be high. Add up the example of Memphis' career and a club just beneath the European top can possibly fit Bergwijn better. What is a realistic step, looking at playing time, competitors, squad composition, SciSkill level and recruitment policy?
The club that is known in Europe for buying and selling high potentials is Borussia Dortmund.
© SciSports Platform
Dortmund's attacker with the highest SciSkill, Christian Pulisic, will leave Borussia for Chelsea this summer. Jadon Sancho is in the interest of multiple bigger clubs than Dortmund. In terms of playing minutes (if Sancho leaves), Dortmund will be an interesting club. Regarding the SciSkill level of Bergwijn and Borussia Dortmund's attackers it also looks like a nice match. Moreover, Dortmund has a great reputation when it comes to developing high potentials into world-class players.
Another club that is interested, according to the rumours, is Bayern Munich. Arjen Robben and Franck Ribéry will leave Bayern, and Callum Hudson-Odoi (Chelsea) and Nicolas Pépé (LOSC Lille) linked with the German champion, Bayern does not seem to be the most realistic club to join. In addition, Bayern has many wingers from the same age group as Bergwijn: Kingsley Coman (22), Serge Gnabry (23) and Alphonso Davies (18). As to the SciSkill, Bayern has also currently better options than Bergwijn.
© SciSports Platform
Another club that, like Borussia Dortmund, has a good reputation when it comes to developing young players is Tottenham Hotspur. Moreover, the club has bought many players from the Eredivisie in the last couple of years. Among others, Davinson Sánchez (Ajax), Vincent Janssen (AZ), Christian Eriksen (Ajax) and Jan Vertonghen (Ajax). Given the current options and profiles of Tottenham's attackers, Bergwijn could be a realistic option to strengthen the squad. In terms of SciSkill, Bergwijn also has the Potential to improve Tottenham Hotspur short-term.
© SciSports Platform
A club which shows to be willing to attract high potentials, but sometimes not: Arsenal. You clearly have two sides. On the one hand you have signings like Lucas Torreira, Mattéo Guendouzi, Konstantinos Mavropanos and to a lesser extent Sead Kolasinac and Bernd Leno. On the other hand, there is arguably an (too expensive/too old) attracting big names-policy with names like Sokratis, Stephan Lichtsteiner, Pierre-Emerick Aubameyang, Alexandre Lacazette and Henrikh Mkhitarayan. From this policy, it is not really possible to determine in which direction Arsenal wants to go. Regarding the other options at the wing, if they go in the direction of signing high potentials, Bergwijn can be an interesting addition. Arsenal has qualitatively strong offensive options, but mainly in the position of centre-forward and not on the position of left- and right winger.
© SciSports Platform
Conclusion
According to Bergwijn's SciSkill (Potential), a move to a club just below the best clubs in Europe seems to be the ideal step for him this summer. Borussia Dortmund, Tottenham Hotspur and Arsenal can in appropriate circumstances be ideal clubs to develop his qualities. If everything runs smoothly, Bergwijn can be a complete winger with a ceiling up to the biggest clubs in Europe.
Explore SciSports' platform
Discover how we implement actionable football metrics in SciSports' ultimate football intelligence platform
Interested in any specific data reports?
Get in touch with our sales team