Harry Kane: Using data to explain his new role under Jose Mourinho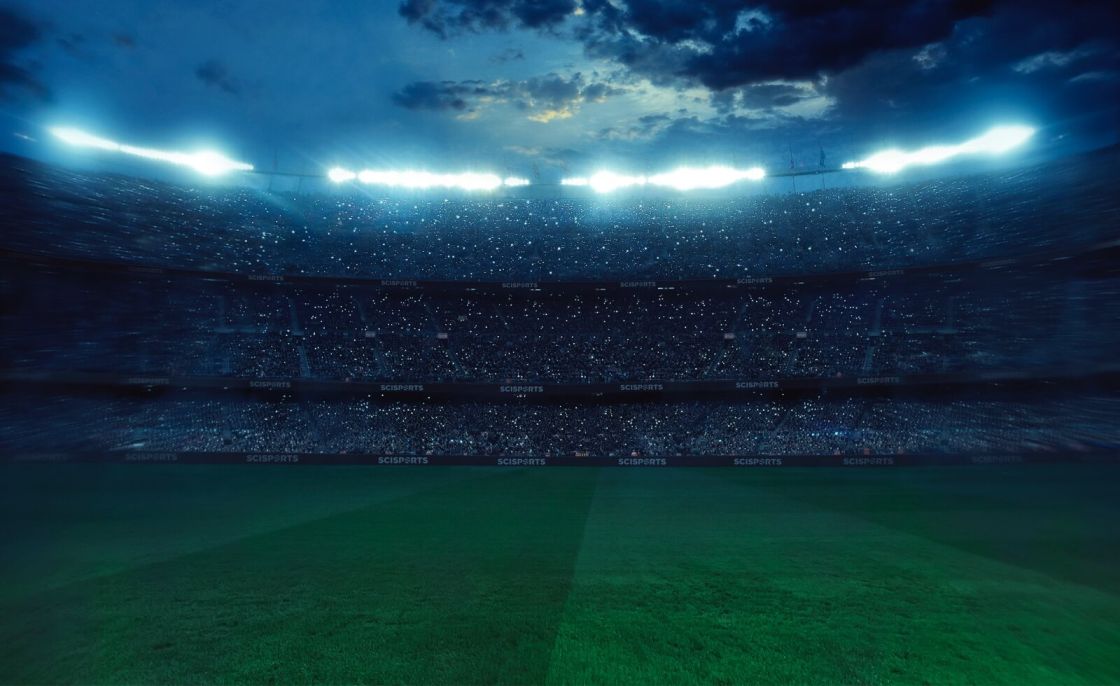 It should come as no surprise to see Harry Kane being an integral part of Jose Mourinho's table-topping Spurs side.
The England international has been one the best strikers in the Premier League for at least the last five years. Yet something that might come as a surprise is the 27-year-old's new role so far this season and how it has resulted in new ways of maintaining a world-class level.
In a domestic campaign that will continue to produce twists and turns, Spurs are quickly becoming an undeniable force and Kane looks set to be a major part of any success in the coming months.
Today, we take a deep dive into Kane's intriguing new role under Mourinho.
Currently sitting pretty at the top of the table, Spurs have made a terrific start to the 2020/21 campaign. Just nine goals conceded is indicative of a Mourinho side and no team has conceded fewer goals.
It is going forward, too, where Spurs have been particularly impressive. 21 goals in 10 matches is only bettered by Liverpool and Chelsea – both on 22 – with Kane vital to Mourinho's attacking strategy.
The 27-year-old has netted seven times already this season but nine assists – already his highest of any Premier League campaign – is emblematic of a new role in north London. Having directly assisted Son Heung-Min for seven of his nine goals, let's take a closer look at the inner workings of his new and highly effective role.
Thriving in a new role
Given that Kane is one of the Premier League's most potent strikers, his traditional role as a Poacher or Mobile Striker makes sense. Both roles involve concentrated penalty area involvement as well as frequent interaction with teammates in the latter.
This season, though, has seen the 27-year-old align with other roles such as the Shadow Striker. That illustrates his tendency to receive the ball in deeper areas and subsequently link up with teammates advancing into the final third. Both of those traits have significantly contributed to assisting Son on a regular basis.
Figure 1. Kane's Playing Style Blueprint so far this season
As shown above, the 27-year-old matches the criteria for a number of centre forward roles. Although his Poacher role remains high, increasing influence as a Shadow Striker is particularly interesting.
With Inside Forwards such as Son, Steven Bergwijn and Gareth Bale willing to run in behind the defence, Kane has found great value in dropping deeper and linking up with those players.
What does the data tell us?
Involvement in build-up play, as well as direct shot output, is an intriguing development for Kane – not least because it is a valuable extension to his already world-class skill set.
As per the 27-year-old's Performance metrics, we can see that there has been an evolution in his value added through Passing. In particular, Kane has increased his volume and quality of passes into the final third.
In the graphic below, we see his passes into final third ranked against other Premier League centre forwards so far this season.

Figure 2. Kane ranks as the most valuable passer in the final third so far this season
What this initially tells us is that Kane is proving highly effective in finding his teammates further forward. That is obviously backed up by his goal contributions this season but it is also worth pointing out the vast change in Performance from previous seasons.
Looking back to the 2017/18 campaign when he scored 30 league goals, for example, we see vastly different contributions in terms of build-up play. In deep completions – forward passes longer than 15 meters that end in the final 25 metres of the pitch – there is a noticeable difference in frequency and quality to this season.

Figure 3. Kane's deep completions 2017/18 (left) versus 2020/21 (right)
Again, this illustrates a change in role for Kane but also justifies the decision made by Mourinho. The 27-year-old is not only playing a new role to great effect but doing so on top of continuing vital contributions himself.
Adding to world-class output
As already discussed, Kane's nine assists in the league is a significant change to his output. But what is also worth considering is how he has balanced that with an impressive start in more familiar action types.
Seven goals in 10 games is only bettered by four players in the league – one of which being Son – and there is reason to suggest that output is highly sustainable. He not only ranks well as one of the league's best finishers but also has important contributions when receiving the ball in key attacking areas.
In the graphic below, Kane is placed as a highly valuable asset in terms of Offensive Positioning – continually getting into important positions that increase the chances of Spurs scoring.

Figure 4. Kane's Offensive Positioning so far this season
As a result, the 27-year-old is placing himself at the centre of Spurs' attacking strategy. He not only links up the play well in a new role but does so in equal measure to involvement as a more traditional striker.
The fact that he has played all but six minutes in the league so far this season best illustrates his importance to what Mourinho is trying to achieve.
A long-term fix for Kane and Spurs?
As we have discussed, Kane's evolving role under Mourinho is as effective as it is interesting. He is finding new ways to open up defensive lines and has already done so with devastating effect.
One interesting question to ask, though, is whether or not this will become a permanent fixture for Kane and Spurs. With Dele Alli on the fringes of the squad and Mourinho rendering great success from the Kane and Son partnership, there is no reason to suggest this evolution will stop any time soon.
A particular point of interest for Kane concerns the sustainability of his new role – especially in a season demanding great physical exertion from the players.
What the extension of Kane's skill set shows us is that he has even more ways of attacking against teams. As long as the 27-year-old stays fit, his new role alongside Son, Bergwijn and others will continue to develop with greater effect by the week.
Analyse a player of your choice through data!
Working in the professional football industry and want to examine players in more depth? Request a free trial today!