Scouting Sessions: How RSC Anderlecht use data-driven insights in player recruitment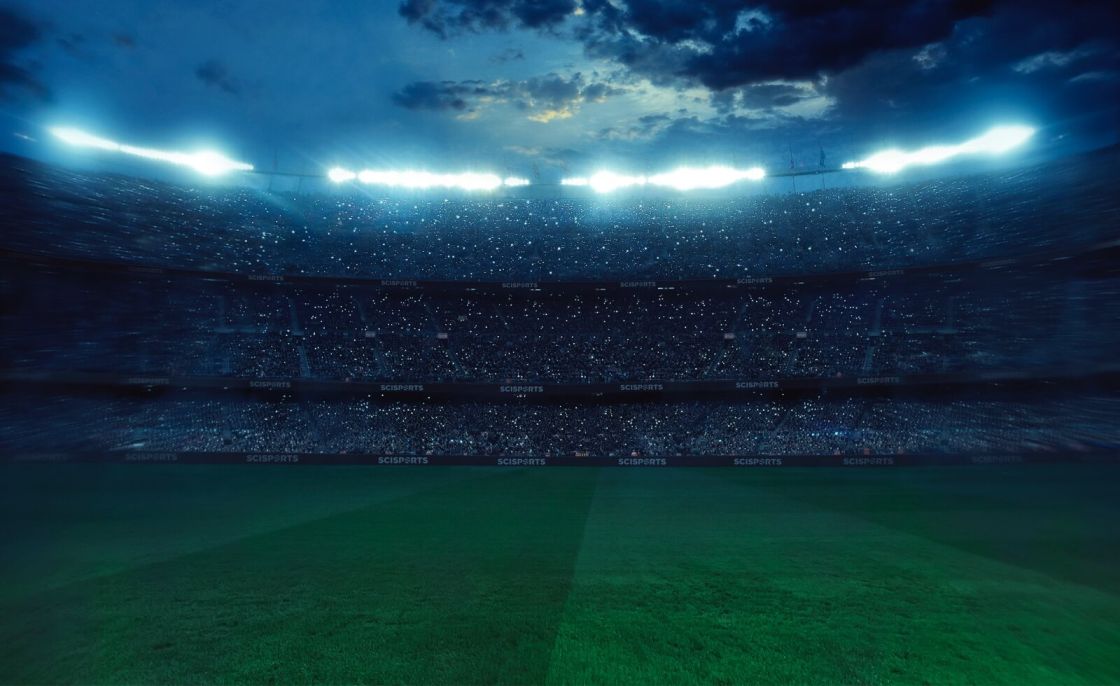 Scouting Sessions is an online series brought to you by SciSports that picks the brains of some industry-leading scouts, analysts and key decision-makers within professional football.
Football as an industry has faced unique challenges in recent years and such a fast-developing field of the professional game is scouting. Clubs, agencies and other parties all face challenges in such a competitive circle which makes effective practices and strategies all the more important.
Throughout this series, we will be talking to people right at the top of their game in data intelligence, scouting and player recruitment.
In this post of Scouting Sessions, we sit down with Dries Belaen who is Recruitment Manager at RSC Anderlecht. He discusses his transition from youth to senior scouting, the challenges of COVID-19 and much more.
Belaen first became involved in scouting and talent ID as a hobby with Club Brugge. There was the opportunity to try some part-time scouting as a type of side project next to his other professional activities.
"After one season I became responsible for the under 16 to under 21 recruitment at Club Brugge and another year later I became Head of Academy Recruitment on a full-time basis."
Now with nearly four years of full-time experience, Belaen cites the fulfillment that a job in football can bring – especially when it involves a direct impact on the pitch.
"It's a very busy job and you live it 24/7. But I think if you like what you're doing and when you're passionate about it, it never feels like a job to be honest."
Youth and Senior scouting differences
Much like the traditional career pathway for a player coming through the academy and reaching the first team, Belaen himself has seen several different elements of a professional club structure.
His career originally started with Club Brugge's youth department before progressing into the first team and now working at fellow Jupiler Pro League side RSC Anderlecht.
"I really like youth football and it's great to spot talents at a young age. However, it's very hard and you only see the results of your work many years later. The biggest difference with senior recruitment is therefore the direct impact on the results. It seemed like a logical next step for me but I still really enjoy watching young players coming through of course."
Belaen's career pathway through the youth ranks and into the first team department is of course comparable to a player's own journey and it is one he appears thankful for the lessons he learned about a club's ethos and structure before progressing further.
"When you start at the youth level you understand what's important and what the necessary demands are for players to get into the first team. Starting at youth level and working your way up allows you to gain a complete understanding of the way a club works. I'm very happy that I started in the youth department and worked my way into first team recruitment."
Key considerations in Youth Scouting
While recruitment at senior level may be more widely regarded in the media, youth scouting certainly holds an important place for clubs. Identifying talents at an early age can be incredibly beneficial further down the line, yet the skill behind doing so may be even harder than player recruitment for a first team.
"I have seen a lot of young talents that didn't succeed for one reason or another. Sometimes you see these boys and think they are amazing and have everything they need to succeed.
"Talent is one thing but the environment of the player and the mental aspect of the player is very important as well. It is therefore important to not underestimate the mental aspect of a profile which you recruit in both youth and senior recruitment."
On the topic of mentality, Belaen admits that it is a difficult one to measure in the end – especially compared to more identifiable aspects of a player like technical ability.
"You can see the technical and tactical elements of a player if you watch him in a game but it is difficult to measure the cognitive level of his learning ability and growing mindset. These things are very difficult to see but it is so crucial. For that we use other sources like a reference analyses where we talk with the player's team mates or former coaches."
Data usage in daily scouting workflows
Now working at Anderlecht, Belaen's role includes a vast amount of data-related work to identify talented players and subsequently analyse them in more depth. While data usage has increased rapidly during his time in the game, he appears highly receptive to its place in the club's recruitment processes.
"You can never really have too much information. The key is to analyse it in an efficient way."
Specific to Anderlecht's recruitment strategy, data plays an important role in several different aspects of player recruitment. As explained by Belaen himself, there are distinct phases in which they apply data-driven insights – including the use of the SciSports Recruitment Application.
"What we do here at Anderlecht is use data in the beginning phase of the recruitment process and also right at the end. Our process always starts with a large screening phase of possible targets based on performance and non-performance data.
"After thorough video and live analysis, we perform another data analysis on the profiles who came successfully through the scouting process together with the necessary mental and background checks. SciSports is a really interesting tool for us in this early screening stage."
Despite data being an important part of the process, Belaen points out that this can only have full use alongside specialist video scouts. The importance of balancing data and video or live scouting is one right at the top of Anderlecht's agenda.
How SciSports helps RSC Anderlecht in data-driven scouting
Belaen has been a frequent user of the SciSports Recruitment Application for a number of years. Using it at both Club Brugge and now Anderlecht, he has experience in bringing data intelligence to a full-time scouting department.
On the topic of using data in player recruitment, Belaen has a very clear overview as Anderlecht's Recruitment Manager.
"Of course I would say that you should never recruit a player based on data alone. On the other hand, we will also not only recruit a player based on video or live scouting. We need the full picture."
The biggest challenges for scouts in 2021
Since working in the professional game as a scout, Belaen has seen a number of severe challenges but none more so than COVID-19. As he explains, the challenges that everyone in the industry faces really impacts the daily way of working on a large scale.
"The toughest thing right now is the COVID situation. In the last two windows, it was much more difficult to go and see possible recruitment targets live. Of course we have all the video tools to analyse a player and we have a lot of data which helps confirm what we see in video. But in an ideal world, you want to see a player a couple of times live before you recruit."
Despite these challenges over the last year or so, Belaen was also keen to express the issues that all clubs face across the globe. Using data-led technologies has so far helped the club adapt even more over recent months.
"I have to say that data tool like SciSports have really helped. Basically it helps us to reassure that we're taking the right decisions."
RECRUITMENT
Find the players you're looking for
PERFORMANCE ANALYSIS
The smartest physical and tactical data insights