How can we identify different types of centre forwards?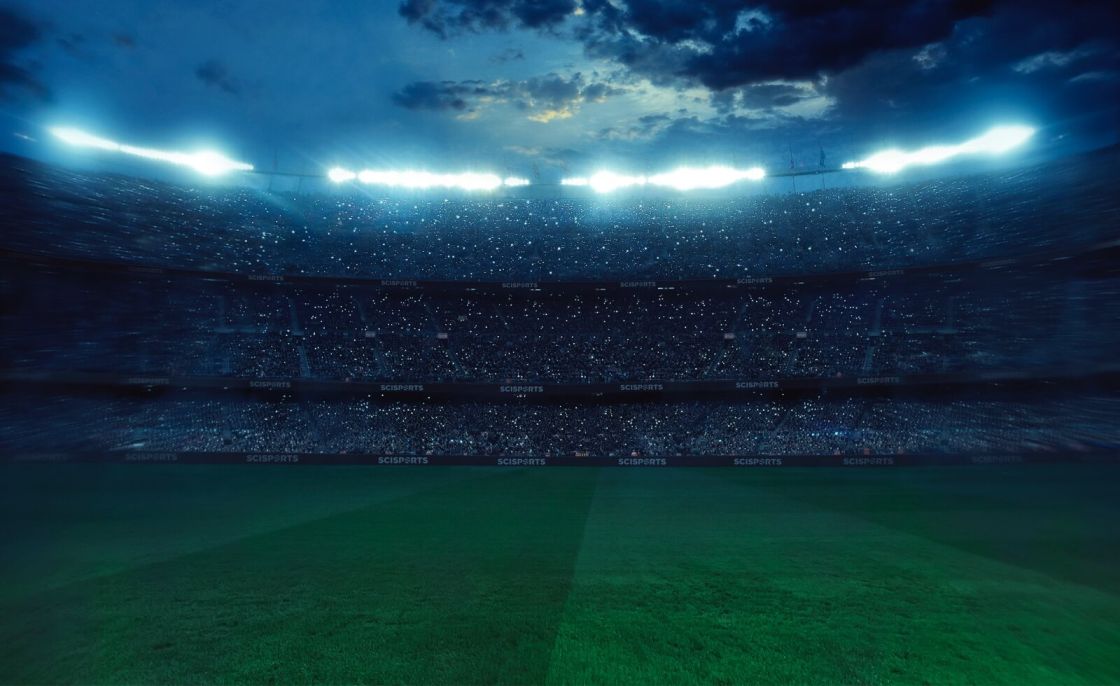 When football players are described, it's mainly done with basic information like their nationality, club or position. But why not go one step further and take their behaviour on the pitch into account? Players might be playing on the same position in the line-up, but may have a completely different playing style. To differentiate between these types of players, we created the Player Roles model. In this blog we're taking a look at the centre forward position of multiple clubs by weighing their options.
A mix of centre forwards at TSG Hoffenheim
Image 1. You can see the three different centre forwards that play for TSG Hoffenheim in the 2019-2020 season. As shown on the radar plot, they all play with a very different playing style.
Jürgen Locadia
The Dutch centre forward came to Hoffenheim on a loan during the 2019 summer transfer window after having played an unfortunate season for Brighton. In the 2018-2019 season he only scored 2 goals in 26 matches, in which he mostly was a substitute. Hoffenheim's head coach Alfred Schreuder knew Locadia from his time in the Eredivisie and sees his potential ability. It will be interesting to see how he will perform in the Bundesliga this season. As shown in the picture above Locadia has one clear player role, which is Pressing Forward (85%).
Player role: Pressing Forward
A striker who is used in teams adopting a high pressing system. This player will try to pressure the opposing central defenders, disrupting the build-up and forcing defenders to play a long ball or pass the ball back to the goalkeeper. In possession, this player is able to hold-up play and can both create chances for teammates or himself. This player has high stamina and excellent physique.
Andrej Kramaric
Kramaric is a very important asset for Hoffenheim. At the end of last season, the Croatian centre forward became Hoffenheim's all-time goalscorer in the Bundesliga, beating Sejad Salihovic, who scored 46 goals for the German club. He stated that he was very happy to be able to play in the Bundesliga, as he likes the style in Germany a lot. "Everything is very professional, and many clubs are working at the highest level", said Kramaric. As shown in the picture above, Kramaric can be described with two different player roles: Shadow Striker (92%) and Mobile Striker (90%).
Ishak Belfodil
'The Algerian Ibrahimovic' is the nickname he got from his youth coach Robert Valette. Belfodil possesses subtle technical skills despite being tall (190 cm) and powerfully built. He's also strong in the air and an accurate crosser of the ball. He was once considered a highly promising youngster in France, but he has known some ups and downs during his career. At the start of the 2018-2019 season, Belfodil was bought from Werder Bremen and immediately had his impact with scoring 16 goals in 28 matches. He can be characterized by being a very versatile player, able to play in multiple centre forward roles. Belfodil can be described best with two different player roles, being: Poacher (96%) and Mobile Striker (94%).
Player role: Poacher
A striker with excellent timing, positioning and finishing skills (a specialist in shooting from close range) and has the ability to exploit the small pockets of space within the penalty box, often escaping from the attention of the defenders. Most top finishers are rather selfish and will strongly prefer attempting to score above passing the ball to teammates in (better) scoring positions.
As shown above, Hoffenheim's centre forwards are rather different from each other. What this does mean is that the team can easily adapt their playing style with the options available. In opposition, if one of the three is clearly the main striker and he get's injured they might have a problem.
Inter Milan: Romelu Lukaku vs. Mauro Icardi
Image 2. Both Lukaku and Icardi fit to the Mobile Striker and Poacher role. However, the contrast is that Lukaku is way more familiair with playing as a Target Man.
During the 2019 summer transfer window Romelu Lukaku was bought from Manchester United as a replacement for Mauro Icardi who was sold to Paris Saint-Germain. It is interesting to see that Inter bought a player which has the two primary player roles of the player they sold. Furthermore, Lukaku also has Target Man as primary role while Icardi doesn't match the criteria of this role.
Player role: Target Man
The target man is a physically strong player, capable of holding on to the ball when under pressure and able to lay off passes to teammates in better positions. The target man is excellent at offensive headers. A good player to use in combination with classic swingers or when playing long balls out of pressure or when applying a direct or even one-route passing style.
Mauro Icardi was very unwanted in the Inter squad because of all the controversial news around him. While Romelu Lukaku was in the same boat at Manchester United. Lukaku's transfer to Inter Milan looks like a good choice, he's back on track with 3 goals in 4 league matches.
LOSC Lille's centre forward options
Image 3. You can see the three different centre forwards that play for LOSC Lille in the 2019-2020 season. Its quite clear that they differ in roles on the pitch.
Victor Osimhen
Osimhen is a Nigerian centre forward who was bought from RSC Charleroi during the 2019 summer transfer window. In the 2018-2019 Pro League season, he scored 12 goals in 25 matches. He said to be very delighted to play for Lille, as Lille is a very good club that has a quality project and includes high-class players, even more in recent years. "Next to that, great Nigerian players have also played at Lille. I would like to join their lineage and follow their footsteps" he stated. He is only 20 years old and already made his debut for the national team. As shown in the picture above, Osimhen can be described best with one player role: Target Man.
Loïc Rémy
Loïc Rémy is a very experienced French striker, who came to Lille in the 2018-2019 season. Lille is the eleventh club that Rémy has played for, after having played in Ligue 1, the Premier League and La Liga. In the prime of his career (at QPR), he was a real goalscoring machine. But as he got older, he saw a rather decrease of his goal scoring ability. Rémy is a very versatile centre forward that can play in many different player roles, maybe his career experience is one of the reasons for this. The player role that fits him best is Poacher.
Timothy Weah
During the 2019 summer transfer window, Timothy Weah (son of legendary footballer George Weah) was bought form Paris Saint-Germain. The only 19-year-old American centre forward played for Celtic Glasgow on a loan last season and then returned to Paris Saint-Germain, before being sold to Lille. He stated: "For me, moving to Lille is currently the best step in my career. This team is young and ambitious. Next to that, they have known a fantastic season ending second in Ligue 1. Now they will play in the Champions League, which has always been a dream to me. Now, I can make my dream come true". As shown, Weah can be described with two different player roles: Shadow Striker (89%) and Mobile Striker (79%). We don't see this mix of primary roles that often.
Player role: Shadow Striker
A technically skilled player with good passing range and confident in possession. His main focus is to occupy the space between the opposing defense and midfield by roaming for his position and to create chances for teammates. Next to that the shadow striker is also very capable of finishing and long-distance shooting.
As shown above, Lille's centre forwards are rather different from each other. Osimhen and Rémy can be used in multiple roles, while Weah is more limited to two specific roles.
Finding the best centre forward for your team
Want to be able to find different types of centre forwards yourself? Start your SciSports platform trial now and find out!