January Search – Analysing Tottenham's transfer options through data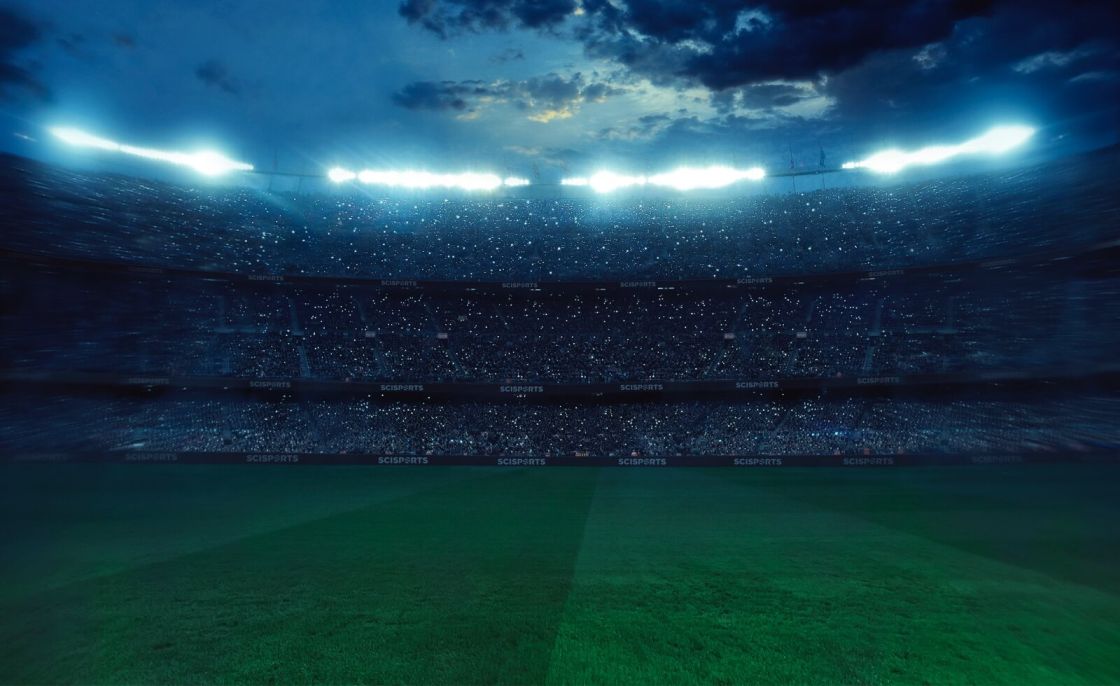 The January transfer window is particularly eventful as teams fight to keep their best assets, while others desperately want to iron out squad planning mistakes from the summer or replace long-term injured players.
English clubs are notorious for spending big sums of money. In this article, we use our Recruitment Application to take a data-driven look at Tottenham Hotspur's transfer options in January.
The club announced a capital injection earlier this year, likely giving them some excess cash to strengthen their squad and push on for the second half of the season.
So which options should Antonio Conte should be looking at to reinforce the current squad?
What are the Spurs looking for?
In his first interview after being appointed as head coach, Antonio Conte said: "My coaching philosophy is very simple: play good and attractive football for our fans and have a stable team, no going up and down."
Tottenham had a strong start to the season, where they went toe-to-toe with Manchester City and Arsenal, but currently find themselves 8 points behind the league leaders in 4th place. While this would get them Champions League football next season, fans are discontent with how the team has performed in losses against Arsenal, Manchester United, Newcastle United and Liverpool.
Unsurprisingly, Dejan Kulusevski, who is their most potent creator, was out injured in all those games. The team is heavily reliant on the Swede and Harry Kane for chance creation, and it is clear that Antonio Conte needs a different creative outlet, especially in the middle of the park.
With Yves Bissouma, Pierre-Emil Højbjerg, Oliver Skipp and Rodrigo Bentancur, the current midfield does not possess players who are comfortable playing a more offensive role, carrying the ball forward and finding these long/through passes behind the opposition defensive line.
Pape Matar Sarr doesn't seem to be ready for a considerable amount of minutes as he's not appeared for Tottenham yet, however could be a long-term solution. Even with Tanguy Ndombele likely to come back from his Italian experience with SSC Napoli, there would still be an important puzzle piece missing if they chose not to strengthen this position in the winter.
The squad possesses great quality upfront with Harry Kane, Richarlison and Heung-Min Son, and the goal is to find a player who can frequently feed them in dangerous areas leading to more goal scoring opportunities.
What does a potential signing need to have?
Based on the Player Roles, what Tottenham needs is a midfielder who acts as either a Box-to-Box midfielder or an Advanced Playmaker. A player with a high number of pressing actions in the opponent's half but also somebody who registers a high number of chance creation passes and passes into the final third.
Conte tends to switch his formation mid-game by replacing a winger with a central midfielder. So this player needs to be versatile, and be comfortable playing multiple roles in the midfield. Ideally, this is a player who is showing high Performance in carries, chance creation passes and passes in and around the box.
Below, we take a detailed look at three interesting options who match the aforementioned criteria.
Youssouf Fofana
Monaco's next big thing, Youssouf Fofana has rapidly grown into an important player in the squad after joining the club from RC Strasbourg in the summer of 2020/21.
He has been getting 30+ appearances in the last two seasons and got called up with the French national team for the first time in September 2022 resulting in him earning his ticket to Qatar with some solid performances.
The player who went through the youth national teams from the U19 onwards, did not get all the praise he deserves, mainly because he used to play next to France's blossoming Aurélien Tchouaméni.
Impressively, he's been able to shine without his ex-teammate this season and his playing style may exactly be what the Spurs need. A player who likes to carry the ball forward, who not only does it quite often but also with high quality.
Figure 1. Fofana's quantity & quality of carries in 2022/23 season
His offensive positioning is well above average and particularly important for a team who is missing some forward pulling power.
Conte tends to play with 2 or 3 central midfielders and Youssouf Fofana seems to be a perfect fit alongside Højbjerg and Bissouma or Bentancur to complete the north-londoner's midfield area.
Lovro Majer
Lovro Majer should be a familiar name to the more avid SciSports blog reader as he featured as Crotaia's player to watch in our World Cup 2022 preview.
He's a particularly interesting player with a left foot who most players can only dream of. The young Croatian can interpret an attacking playmaker role but can also play as the most forward Central Midfielder in a 3-Man Midfield.
Scoring 6 and delivering 8 assists in 29 appearances last season had caught the attention of Europe's heavyweights in the summer, but Lovro Majer decided to stay patient and signed a new contract to further his development.
On the pitch, Majer likes to be found around the midfield and get the ball in the opponent's third quickly, usually completing the action by a middle/long pass in or around the box. He's the Ligue 1 player who does it most this season and the quality if these actions is top tier too.
Figure 2. Majer's passes in or around the box compared to Khéphren Thuram this season
His defensive attributes need some improvement but they would probably go unnoticed with players such as Bissouma or Højbjerg who can balance that out well.
Majer can interpret the role of linking the defence & offence swimmingly. Spurs should definitely be trying to bring him in, reminiscing the good times with Christian Eriksen of 2013 to 2020 looking at a brighter future with a player of this quality.
Thomas Lemar
A player whose contract is running out in June 2023, is Atleti midfielder Thomas Lemar. Bought for a whopping €72M in 2018, he's never managed to assert himself in the starting XI in Madrid but was able to get 9 goal contributions in 24 appearances last season in LaLiga.
Figure 3. Thomas Lemar's versatility is shown in his Playing Style
Lemar can play in multiple roles and has the ability to find his teammates in dangerous positions. He's most comfortable when given a lot of space in midfield and has a tendency to lose the ball in the opponents half, however the Colchonero has a vision that allows him to make "killer" passes which you can see in his deep completion metric.
Figure 4. Thomas Lemar is a high performer in his deep completion
The Frenchmen doesn't look like he's reached his peak yet and with some confidence and playing time, he may finally be able to do so.
With his skillset he would have assets enough to add to the current squad level of the Spurs and he may be the most realistic player they want to add to their roster when taking into account all different sporting and non-sporting components.
Other players who deserve to be mentioned but didn't make the cut are Florian Neuhaus (Borussia Mönchengladbach), José Cifuentes (Los Angeles FC) and Adrien Rabiot (Juventus).
Take a data-driven approach in the January transfer window
Working in the professional industry and want to find players that fit your club philosophy? Request a free trial with SciSports today!