Juventus: Using data to find a long-term striker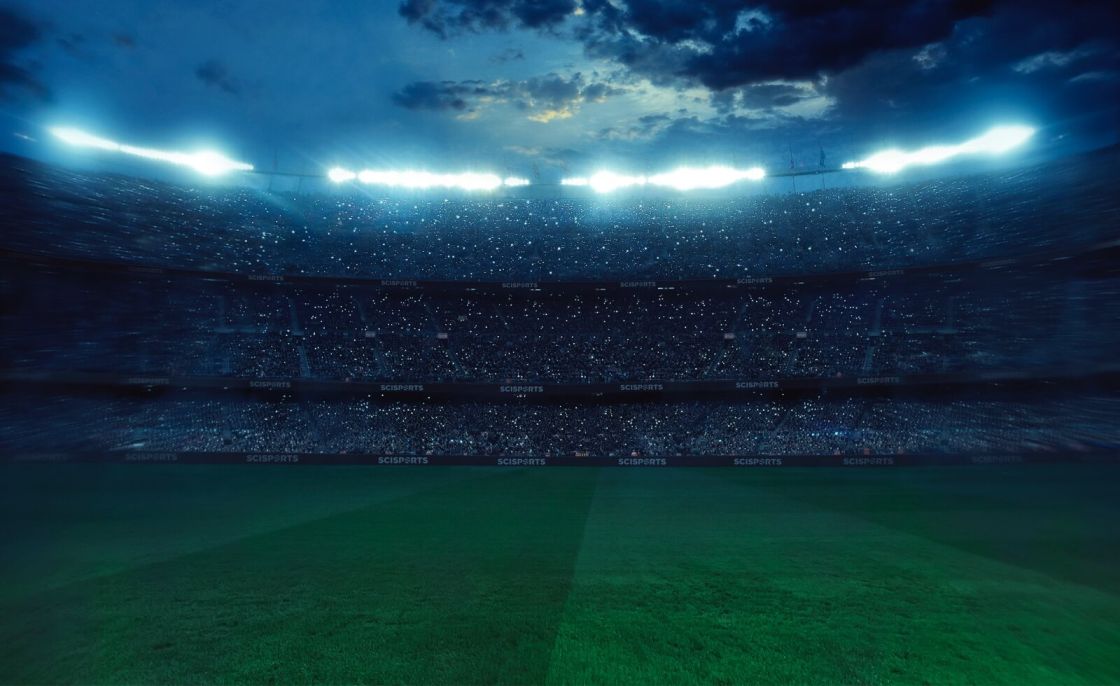 Juventus have become the stellar force of Italian football over the last decade, and their dominance has rung true with nine Serie A titles in a row between 2011 and 2020.
That domination has come to an end this season though as Inter Milan have eased to stealing the league crown; Juventus have just three games remaining to secure a Champions League place.
With qualification for Europe's elite competition essential for the Old Lady to keep their most important players, the forces of Cristiano Ronaldo and on-loan forward Alvaro Morata may be tempted elsewhere – so is now the time to look ahead to the future with young attacking talent?
In this post, we take a look at long-term centre forward options for Juventus.
WHY ARE WE SEARCHING FOR A CENTRE FORWARD?
Juventus' drop down the table hasn't just been their own downfall, but the rise of rivals to a more competitive level.
It has, however, become apparent that despite having a better defence, Andrea Pirlo's team have drawn too many games and been less clinical in the final third.
Of those games they have managed to scrape a victory, Cristiano Ronaldo has proved a lifeline to save them from such a plight; his two late goals earned a comeback victory against Udinese earlier this month.
The hard-hitting stats are that behind Ronaldo's 27 goal haul this season, no other Juventus player has scored more than 10 goals – a big concern in terms of their other attacking outlets.
With Álvaro Morata set to return to Atlético Madrid on the expiry of his loan spell, and Paulo Dybala spending a large part of the season ruled out with injury, finding a long-term centre forward could prove particularly important towards re-building Juventus.
Drawing up criteria
To find a possible centre forward option, we narrowed down our search to look at players under the age of 26, packing not only great potential, but already proving themselves in one of Europe's top five leagues.
All of our options feature in the top 10% for Performance in their respective leagues in the most recent/current season, and all are contributing excellent numbers to their respective teams.
Our search profiled Europe's top five leagues, and the trio profiled are all in-demand names on the European circuit.
JONATHAN DAVID (LOSC LILLE)
SciSkill: 90.9 Potential: 118.5
Inter Milan ended Juventus' Serie A dominance with a first title win in a decade last week, and LOSC Lille are looking to complete the same feat in France and take the domestic title from PSG.
Lille have always been a respected force at the top of the French game, but the power stronghold of a number of clubs has been dismantled by the lucrative money involved at both PSG and Monaco who have risen to dominance.
Since their fourth Ligue 1 triumph in 2011 – their first in five decades – Lille have only finished outside European qualification on three occasions, but they did finish as low as 17th in the league just three years ago.
It is an extremely tight defence that has placed Lille top of the league with just three defeats, but a complementary blend of youth and experience in attacking areas has really helped the team's cause.
Burak Yilmaz has top-scored in Ligue 1 for Lille with 15 goals, and the 35-year-old is closely followed by Jonathan David with 12. As shown below, David ranks as the lowest player in terms of SciSkill compared to Juventus' current forward options yet Potential projections illustrate a sense of long-term investment.
Figure 1. David could be a long-term investment for Juventus' forward line
The Canadian youngster complements Yilmaz, his 35-year-old strike partner, in a front two similar to the one that utilises Juventus' current attacking strengths.
David was linked to many top European clubs before joining Lille for over €30 million from Genk in 2020; his Belgian Pro League return speaks for itself as he notched 18 goals and eight assists in 2019/20.
The Shadow Striker has significantly developed over the course of the season and ranks as a First Team Player with the potential to become a Key Player.
There is no doubting his importance, and he will be revered if that illustrious title returns to the North East of France in the next few weeks.
ALEXANDER ISAK (REAL SOCIEDAD)
SciSkill: 86.9 Potential: 113.8
The promise of European football is once again in Real Sociedad's hands going into the penultimate game of the La Liga season, but as they trail fourth-placed Sevilla by 18 points, will this be too much of a gap to bridge when it comes to aiming higher next season?
Despite the dominance of the top four this season, Imanol Alguacil's side are on course to at least match or better last season's sixth-place finish.
Sitting sixth in the La Liga goal-scoring standings is their 21-year-old striker Alexander Isak, and he has certainly proved a force in propelling Sociedad up into the higher reaches of the table for the past two campaigns.
The Swedish international has scored 14 league goals in 2020-2021, and nine of these came incredibly in the space of six games at the start of this year.
Goals have been harder to come by since but he has made an impression as one of the best young strikers that La Liga has to offer.
Isak came through the ranks at Borussia Dortmund – a club with a proven track record for very successful youth development – and to date has made 20 appearances for Sweden in international fixtures.
So, what makes him a possible proposition for the future for Juventus?
First and foremost, he has been outperforming many top strikers in one of the world's best league's this season and he has the third-highest contribution of all La Liga centre forwards in 2020/21.
Figure 2. Isak's performance during the 2020/21 La Liga season
These figures prove reliable for the 2000+ minutes he has played in a centre forward role in La Liga, making him a regular starter and aiding his overall development.
When compared to Juventus' options, the 21-year-old predominantly acts like a Poacher – a player role which sees him attribute a similar style to Ronaldo.
The pair do have their differences though, and as Isak plays as a lone striker rather than in a pair, he often acts as a target man with many playmakers in the Sociedad ranks able to find him.
Whether he is ready for the step to a club like Juventus is still questionable.
JOÃO FELIX (ATLÉTICO MADRID)
SciSkill: 96.9 Potential: 126.2
The Portuguese attacker completes the set of 21-year-old talents, and is perhaps the best known having already sent shockwaves across Europe as he joined Atlético from Benfica for €126 million in 2019.
This made him the fifth most expensive signing of all time while still yet to turn 20, and he committed seven years to the Madrid giants in the process.
Despite such a contract, Juventus are certainly one of the powerhouses in Europe that could make a big deal happen.
Playing under Diego Simeone at Atlético requires grit and hard work, but the rewards could prove massive as they look towards earning the La Liga title.
Felix has only managed to hit the back of the net seven times in the league this season but has rotated as an outlet between forward positions and the wing.
Although he is perhaps not as much a natural centre forward as our other transfer options, Felix has contributed a great deal in the 841 minutes of football he has played spearheading the attack.
Looking at his time as a centre forward, he doesn't rank far behind Isak in terms of his contribution in LaLiga – as shown below.
Figure 3. Felix compared to Isak in terms of Overall La Liga contributions this season
His potency in front of goal may not shine in terms of stats, however, his passing certainly does and he ranks highly in passing elements such as Chance creation pass and Pass into final third.
Could a more creative option like Felix be a better fit for the Old Lady?
WHO IS THE BEST FIT?
All three of the options profiled certainly have bright careers ahead of them and are already, or in the process of, competing as one of Europe's elite. As of yet, it is unclear what forward options will be at the disposal of Juventus next season, but they could definitely do with some young blood to develop into their system.
David stands out as a very credible option, both in terms of quality, likeness to the system, and for beating other European competitors to his sought-after signature once more. The promise of Champions League football next season has been delivered by Lille and they have been helped by a productive front two of both David and Yilmaz.
Such a partnership between young and old could suggest David would profit off playing alongside Ronaldo and learning from him. The Canadian has proved he has a goalscoring touch in his first season in Ligue 1 and will hopefully be gracing Europe's biggest leagues for many years to come.
Find a replacement for your club!
Looking for a potential replacement at your club? Request a free trial on the SciSports platform below.