Scanning the lower Italian divisions for hidden gems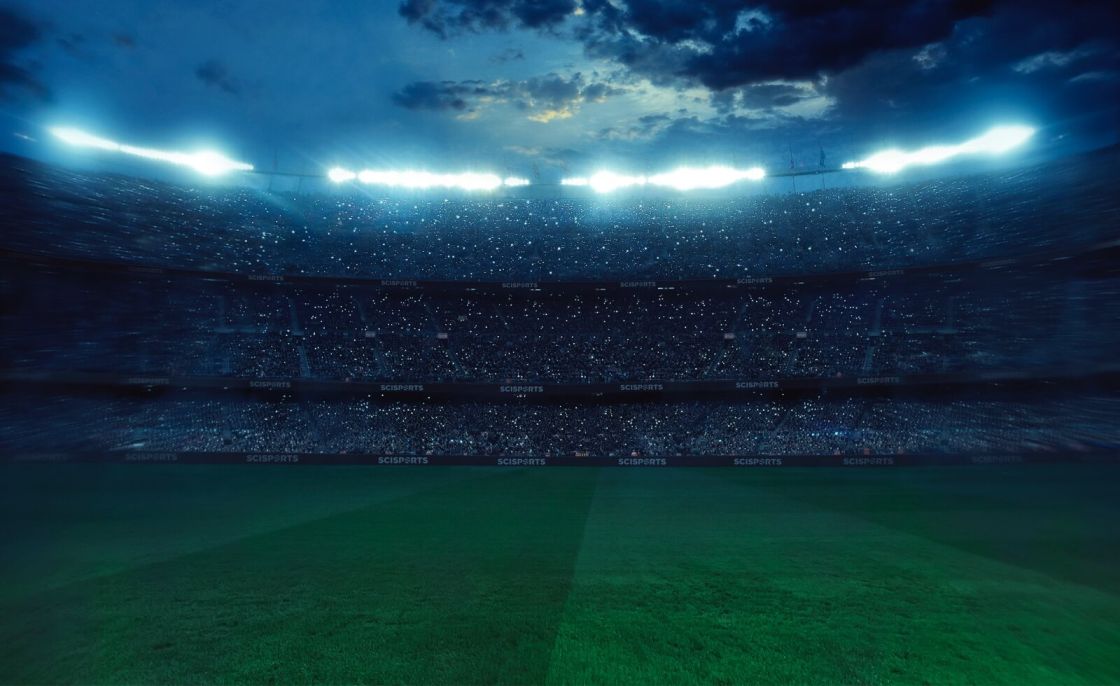 Now that the transfer window is over, it is time to work towards the next one(s). But where to start? It's impossible for many clubs to follow so many interesting competitions, countries and regions closely. It is way too expensive to have a scout for every country, so let's give some insights about how to control this process by using data. In this use case, we will scan the Italian Serie B, Serie C and Serie D at a glance.
With our SciSports platform, we are enabling every football professional to scan every region or competition within a few clicks. By filtering towards a list of players that will fit your criteria (E.g. potential ability, Player Roles and market value). Let's aim for a smart and efficient scouting process.
Figure 1. A modern-day scouting process
In figure 1, an overview of a typical modern-day scouting process is shown. The orange hexagons indicate the sub-processes in which SciSports' platform can support. The power of SciSports' platform mainly lies in the first stage of this process.
Showcasing Italy
Scanning the competitions: The first screening
Most of the football clubs are not able to have scouts or a strong network in every country and/or region of the world. Before sending a scout to a certain country or region, SciSports' platform can help you to get all relevant information on players active in the national competitions.
The unique global player index, known under the name 'SciSkill Index', is developed for football professionals who specifically asked us for a solution that highlights suitable players from all over the world.
By making this index available via SciSports' online platform, you can compare and flag players from all over the world by yourself. In this case, we're going to search for relevant player information in the Italian Serie B, Serie C and Serie D. Within a few clicks, all the players in the lower Italian divisions will pop-up. By using advanced search filters, it is easy to qualify and quantify the strength of all players in these leagues.
In our first search, we are looking for all players active in the three Italian leagues. This results in 1,771 active player profiles at the time being. Now let's take a seat on the chair of a Chief Scout. I would like to scan the Serie B, Serie C and Serie D and want to find out which players could be interesting objectives to follow and eventually attract in the (near) future.
In the image below, the seven players with the highest SciSkill in the Italian Serie D are shown:
Image 1. The best players in the Serie D (ranked on SciSkill)
As a Chief Scout, you want to know for every competition: who are the top players? Therefore we filter on SciSkill, as we did in image 1. But next to that, we want to know which players under 23 years old are ranked among the best.
To create this list, we simply just set an extra criteria by filtering on age 23 and under in the filter menu. The following players rank on top in the Serie C:
Image 2. The top 7 Serie C players under 23 years old (ranked on SciSkill)
Another aspect you want to know in a competition is which players are developing themselves in a short period of time, the so-called fast risers. The SciSports platform enables you to filter on SciSkill Development. With the use of this filter, you can not only see what the actual level of the player is, but you can also see how the player developed in the last six months. If we do this for the Serie B, we are provided with another list of interesting players:
Image 3. The fastest risers in the Serie B
Next to their current level and their development over the last few months, there is another key aspect that we want to know: what is the potential level of a player? Thanks to our SciSkill Potential you can shine your light on to which level a player is likely to develop. In the image below we see the highest potentials in the Serie B:
Image 3. The high potentials in the Serie B
These lists, filtered on one of the following three categories; SciSkill, SciSkill Potential and SciSkill Development, will give you a quick overview of players that might be worth your time.
Two fictive searches
Serie B – Midfielders with an expiring contract in June 2020
Straight after the transfer window, your work continues. Most of the time, the composition of a team changes. New players are bought, loaned or promoted from the youth academy. Others have been sold, loaned out or released from the club.
When analysing the first team of your club, you notice that your main Box-to-Box midfielder is running out of his contract at the end of this season. Therefore, you are going to make a shortlist of players that can play in this role.
Next to the player role, you want your potential reinforcements to run out of their contract as well. Also, you are are looking for a player who is in the heyday of his career and retains (or ideally increases) his market value. So we add the age filter to only find players that are 27 or younger.
The selection criteria are set within a minute. These are the results:
Image 4. Box-to-Box midfielders, 27 years and under with an expiring contract in June 2020 in the Serie B (ranked on SciSkill)
Now we can make a selection of the players found and add these to your shortlist and/or shadow team. By using these functionalities you are able to monitor their development from here on.
Serie C – Wing Backs under 23 years old ranked on SciSkill Potential
Next to the direct Box-to-Box reinforcement, you are looking for some long-term additions as well. At both back positions, your team has room for a young player who has the time to develop. The team plays with 'Wing Backs' on both sides, players who typically are able to make overlapping runs and provide the attackers with accurate crosses.
With this in mind, the filters you will use in the SciSports platform are clear:
Player role: Wing Back
Age: 23 years or younger
Ranked on SciSkill Potential
The following seven names top the list matching the criteria just mentioned and could once again be added to your shortlist and shadow team:
Image 5. Wing Backs under 23 years old in the Serie C (ranked on SciSkill Potential)
In this post, we showcased one of the main aspects of a modern-day scouting process. At a glance, you can have your first screening of any region you are interested in. Concrete names, their current and potential level, their development over the last few months and their contract statuses.
Optimize your scouting
Are you eager to optimize your scouting process? With the help of SciSports you can. Start today and explore our platform for the coming 14 days!