Five high potential centre backs from Ligue 1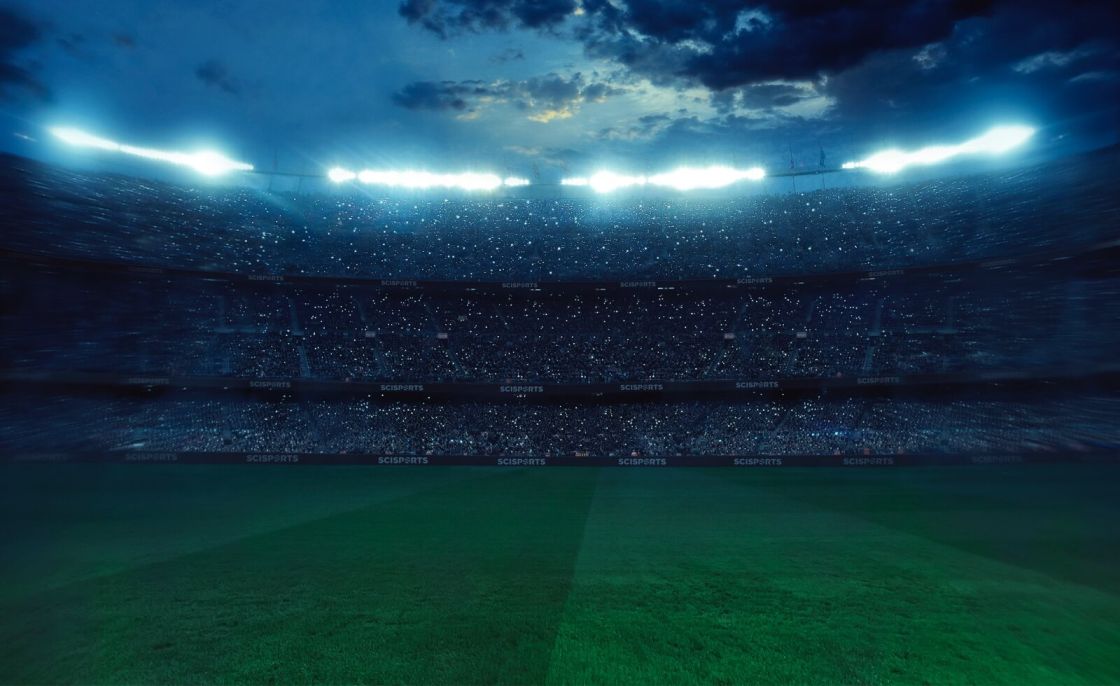 There seems to be something in the French water. The future regarding French centre backs looks bright. Players like Raphaël Varane, Clément Lenglet and Samuel Umtiti are playing for Spanish giants Real Madrid and FC Barcelona, while youngster like Presnel Kimpembe and Abdou Diallo (both Paris Saint-Germain), Ibrahima Konaté and Dayot Upamecano (both RB Leipzig) and Malang Sarr (OGC Nice) are next in line to be Les Blues' next centre back. What is more to come?
In this blogpost, five high potentials centre backs who are on the edge of what could be their breakthrough season in the Ligue 1 this year.
Benoît Badiashile (AS Monaco)
Age: 18 yrs
SciSkill Potential: 114.5
Experience in Ligue 1: 20 matches (1.763 minutes)
The Monaco youth product already played 20 matches last season, despite being only 18 years old. Debuting in the Ligue 1 while being 17 years old, Badiashile could not prevent AS Monaco losing to champions Paris Saint-Germain. Last season can be seen as his breakthrough, but this season can be his first full season in professional football.
The Ball Playing Defender, has a similar playing style to Milan Skriniar (Internazionale) and Kalidou Koulibaly (SSC Napoli). When comparing their SciSkill Potential scores, we can see that Badiashile could grow to the same level as the other two, and maybe beyond:
Image 1. SciSkill Potential graph's of Badiashile (AS Monaco), Skriniar (Internazionale) and Koulibaly (SSC Napoli) compared. 
The physically strong defender can dominate his opponent on the ground as well as in the air, using his athletic body (1.94m). One of the aspects that Badiashile is developing is his passing. Struggling a bit in the beginning, he now starts to find his teammates in the right way more often. His passing statistics are showing us a decent and trustworthy centre back, despite being only 18 years old:
Image 2. Passing chart Benoît Badiashile (AS Monaco) in the Ligue 1 (2018/2019)
Averaging almost 50 passes per 90 minutes, the lefty manages to find his teammates with more than 92% of all his passes. If he can keep this level of growth, there is a chance he could find himself playing in the Champions League in the future more often.
Loïc Mbe Soh (Paris Saint-Germain)
Age: 18 yrs
SciSkill Potential: 83.5
Experience in Ligue 1: 2 matches (180 minutes)
Already joining the first team during the last five official Ligue 1 matches last season, the young Mbe Soh (turned 18 years old in June) could be PSG's next defending talent. The Cameroon-born even played the full 90 minutes versus SCO Angers and Dijon during matchday 36 and 37. He became the youngest player to be in the starting eleven in the Ligue 1 since 2012.
Analyzing his statistics, Mbe Soh shows us he is an activate player (72 actions per match), wanting to contribute to his' team performance mainly by sending accurate passes (55 per 90 minutes, 90% accuracy) to his teammates. Next to his passing, he is winning two-thirds of his defensive duels as well.
Mbe Soh is predicted a bright future. Especially after his debut in the Ligue 1 and his performance at the Toulon Tournoi Maurice Revello. When watching him play, you see that the young centre back has all the abilities to play for the big teams in Europe. Will Paris Saint-Germain be the club where he can develop himself and start playing on a regular basis?
Bafodé Diakité (FC Toulouse)
Age: 18 yrs
SciSkill Potential: 91.1
Experience in Ligue 1: 10 matches (1.022 minutes)
Only Kelvin Amian (105.6) and Ibrahim Sangaré (95.3) have a higher SciSkill Potential in the FC Toulouse squad. Although Diakité played most of his matches in the Ligue 1 at the right back position, his main position is the centre back.
Diakité is (again) strong in the air, winning almost 50% of his aerial duels. For comparison, Kalidou Koulibaly (SSC Napoli) wins 55% of his duels, Matthijs de Ligt (Juventus FC) and Diego Godin (Internazionale) are both winning 60% of their aerial duels. Next to his aerial strength, he wins almost two-thirds of his defensive (ground) duels.
The French-born (of Guinea descent) averages 34 passes per 90 minutes (83% passing accuracy). There is some progress to book on this aspect of his game. However, his passing accuracy raises when passing to the final third, from 83% to almost 91%.
With the gap that Christopher Jullien leaves (sold to Celtic FC), there could be an opportunity for Diakité to profile himself as a centre back in the Ligue 1 this season.
Harold Moukoudi (AS Saint-Étienne)
Age: 21 yrs
SciSkill Potential: 97.7
Experience in Ligue 1: 1 match (90 minutes)
The most experienced player in this list (playing already 63 matches for Le Havre), but never played a single match in the Ligue 1 (before last weekend's match). Moukoudi is a physically strong defender, who uses his aerial strength in defence (1.91m) and is a threat during offensive set-pieces as well. In combination with his agility, the defender could be a player suitable for top football nowadays.
Aston Villa saw the potential of Moukoudi and wanted to attract him during the 2018/2019 summer transfer window, but the deal failed on deadline-day.
Last season, Moukoudi played 17 full matches (out of the possible 18) for Le Havre in the first half of the season. When looking at his Contribution Ratings we can see that Moukoudi showed he is contributing more than the average centre back to his team performance:
Image 3. Shotgun chart of Harold Moukoudi compared to other centre backs in the Ligue 1 (2018/2019)
HAC however, was prepared to let Moukoudi make a transfer during last January's transfer window, but he did not manage to agree on a deal. Since January, the centre back was exiled from the first team matches, only being part of the selection once.
Moukoudi's contract expired and Saint-Étienne picked up the solid centre back for free.
Nicolas Cozza (HSC Montpellier)
Age: 20 yrs
SciSkill Potential: 94.0
Experience in Ligue 1: 21 matches (1.564 minutes)
Nicolas Cozza is struggling to secure himself a spot in the starting eleven. Playing 21 Ligue 1 matches (9 matches during the 2017/2018 season and 12 matches during the 2018/2019), Cozza is still waiting for his 'real' breakthrough year. However, his experience could help him breakthrough this year.
Looking at his style of play, Cozza likes to play short passes. While this is an aspect he can improve as well, when analysing his statistics. He averaged 36.6 passes per 90 minutes, with a pass accuracy of almost 85%. Comparing these statistics with, for instance, the numbers Badiashile showed us, we can see where Cozza can improve to become a trustworthy starter in the Ligue 1.
The centre back has some competition in the likes of Pedro Mendes (highest SciSkill in the Montpellier HSC squad), Daniel Congré and Vitorino Hilton. However, the latter two are respectively 34 and 41 years old. Time for the young prospect to claim his spot.
Next to his position in the centre of the defence, he is also capable of playing as a left back. This could be his escape when his chances as a centre back are close to zero.
Finding the future
Want to find more high potentials like the ones above? Start your SciSports platform trial now and find out!