The Euro 2016 – SciSkill Index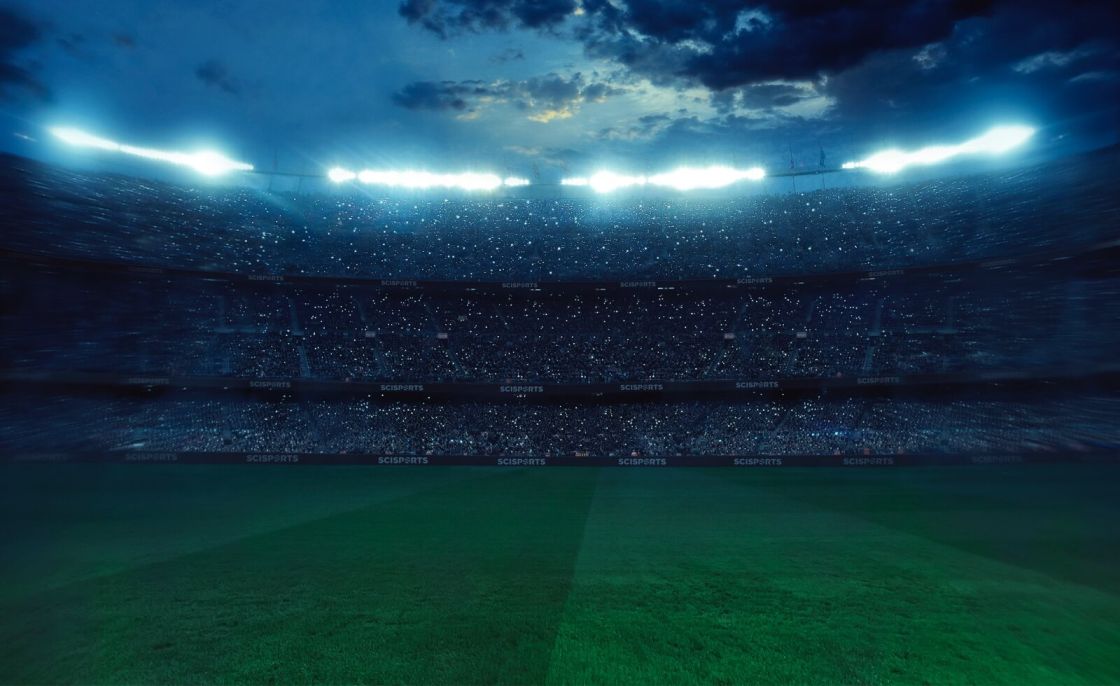 Take a look at the 552 players who will feature at the Euro 2016 championship in France. We ranked these players based on their score on the SciSkill Index. It will come as no surprise that Portuguese superstar Cristiano Ronaldo is our number one, but rankings of other players might surprise you. Our Datascouts have come to some conclusions based on the data and have made the following report below. The Datascouts are SciSports' football analysts who answer daily questions of clubs and players.
What is the SciSkill Index?
The SciSkill Index is a method developed by SciSports used to predict the individual current and potential skill level of a player. The Index is based on match results (goals for and goals against), strength of the opposing team, the number of minutes played, the player position on the pitch and the competition strength and is updated after every match the player participated in. Take a look at a previous list we posted here.
In this blogpost we have written down the rankings of the players in the following format:
[Player name] ([Ranking Euro '16 Index]|[Ranking SciSkill Index on November 23th, 2015] -> [Ranking SciSkill Index on May 23th, 2016]).
The complete list of the Euro 2016-SciSkill Index can be downloaded here.
Who will surprise us?
Using our algorithms and the SciSkill Index, we can determine which players have the biggest potential. The following players might surprise us this tournament!
Biggest potential score on the SciSkill Index:
Breel Embolo (#240|#1461 -> #943). The 19-year old Swiss striker plays for FC Basel and scored 10 times in 27 matches, while also giving 7 assists. The striker has a strong physical presence and combines that with his speed. He is closely watched by a legion of European clubs. The youngster is adept in holding the ball, but he also has a strong dribble. WhoScored tweeted recently: "Only 2 players completed more successful dribbles in the Europa League this season than Embolo (25).".
Héctor Bellerin (#48|#246 -> #95). Bellerin almost missed the Euro 2016 tournament, but because of the injury of compatriot Daniel Carvajal, the 21-year old right back was called up for Spain after all. He made the starting line-up 17 times in the 2014-2015 season for his club Arsenal and only missed two league matches this season. The defender moved to London in 2011 from FC Barcelona's youth system and only just recently made his debut for the national squad (May 29th).
Tin Jedvaj (#234|#1192 -> #911). The Croatian defender moved to Bayer Leverkusen from AS Roma in January 2015 for a fee of approximately €7 million euro. He is one of the many talents that passed through the Dinamo Zagreb youth system. He was unavailable in the beginning of this season due to a few injuries, but after the winter break Jedvaj has become a starter for his team as a right wing-back. After his debut for the national team in 2014, he only played two more matches for Croatia, but his good performances for Bayer have earned him a spot in the Euro 2016 squad.
Which talents are in good form?
Most youngsters will not have a high ranking on the SciSkill Index, but they will be more likely to increase their score more rapidly if they perform well. By looking at the difference in their score on the SciSkill Index between now and six months ago, we can spot the biggest talents of this moment.
Biggest growth on the SciSkill Index:
Marcus Rashford (#549|#57648 -> #31358). The 18-year old English striker made his debut for Manchester United after the winter, but managed to score five times in eleven matches. His strong performances earned a call-up for the national squad and made his international debut end of May.
Ádám Nagy (#516|#40824 -> #11098). The 20-year old Hungarian midfielder got his breakthrough in the Hungarian squad this year and earned Talent of the Year-award in the Hungarian league after his performances for his club Ferencváros.
Renato Sanches (#313|#12705 -> #1763). This 18-year old Portuguese midfielder will move from Benfica to Bayern München after the summer. He is by far the youngest player in the Portuguese squad (the second youngest player, Raphaël Guerreiro, is almost four years older). Sanches made his debut for Benfica in October 2015 and his international debut less than five months later.
Dele Alli (#138|#1919 -> #356). Dele Alli currently plays for Tottenham Hotspur, after being loaned out to MK Dons in the League One during the 2014-2015 season. This season, he was one of the stars in a season that saw the Spurs competing for the title. He moved through almost every national youth team, before making his debut for the senior squad at the end of last year.
Kingsley Coman (#298|#8403 -> #1510). The 19-year old Frenchman was loaned by Bayern München from Juventus this season. Partly because of injuries suffered by other wingers like Arjen Robben and Franck Ribery, the youngster managed to play frequently for the German champion. He played for every national youth squad since France U16 and in November 2015 the winger made his debut for the senior squad against Germany.
Who else are in good form?
Of course, not only youngsters are able to significantly increase their SciSkill ranking over the course of a few months. Here are some older players who managed to recently improve their SciSkill score due to their strong performances.
Biggest climbers on the SciSkill index in the last six months (older than 27 years):
Christian Fuchs (#144|#1050 -> #376). The 30-year old Austrian defender won the Premier League with Leicester City and only missed 11 minutes after the winter break. He moved to England from Schalke 04 on a free transfer.
Craig Cathcart (#223|#2086 -> #779). Cathcart previously only played one season on the highest level in Engeland (with Blackpool), but this season the 27-year old defender from Northern Ireland played 35 of the 38 matches for Watford in the Premier League.
Toby Alderweireld (#14|#70 -> #23). The Belgium defender transferred from Atletico Madrid to Tottenham Hotspur this summer and subsequently didn't miss a single minute in the Premier League. The 27-year old even managed to score four goals.
Wayne Hennessy (#392|#8827 -> #3141). Since the 2012-2013 season the 29-year old Welshman rarely played for his clubs Wolverhampton Wanderers and Crystal Palace, but this season the goalkeeper played 29 league games for Palace, conceding 36 times and managing to keep a clean sheet eight times.
Jamie Vardy (#27|#123 -> #49). Perhaps one of the most talked about players of this season. The 29-year old Leicester City-striker managed to score 24 times in the Premier League this season, helping his team to the title. He played for Fleetwood Town in the National League just a few years back. In 2012, he moved to Leicester where he scored 20 times in the Championship over the course of two seasons and 5 times in the Premier League last season. This season, only Harry Kane scored more goals (25) in the league than Vardy.
Who are going to France based on their reputation?
Of course, some big names have had a rough season, but might be able to recover from that in France.
The biggest tumblers on the SciSkill Index in the last six months:
Danijel Subasic (#88|#61 -> #189). The 31-year old Croatian goalkeeper conceded a lot more goals for his club AS Monaco than he did in previous seasons. In the season 2013-2014 he only conceded 29 goals, the year after that only 25 (and 20 clean sheets), but this season he had to concede 50 goals.
Jack Wilshere (#290|#636 -> #1418). The Englishman has had a disappointing season due to many injuries. The 24-year old only managed to play three matches at the end of the season for his club Arsenal.
Salvatore Sirigu (#200|#293 -> #656). After being Paris Saint-Germain's firsts goalkeeper for four years, the 29-year old Italian has lost his place in goal to young German keeper Kevin Trapp. The goalie only played three matches in the Ligue 1 this season.
Anatoliy Tymoshchuk (#325|#951 -> #1913). The 37-year old Ukrainian veteran currently plays for Kairat Almaty from Kazachstan, but the midfielder previously played for big clubs like Bayern München, Zenit Sint-Petersburg and Shaktar Donetsk.
Tomás Rosicky (-|-). Due to injuries, the Czech midfielder played his first 19 minutes this season in the FA Cup for his club Arsenal, only to get injured again in the same match. He played so little recently, the SciSkill Index was not able to calculate a score for the 35-year old.
The best averages
Highest amount of goals per 90 minutes:
Cristiano Ronaldo (#1|#2 -> #1) – 1,2 goals per 90 minutes
Ibrahimović (#33|#117 -> #58) – 1,0 goals per 90 minutes
Lewandowski (#4|#6 -> #7) – 0,84 goals per 90 minutes.
Curiously, old veterans David Lafata (#182|#425 -> #556, 34-year old Czech playing for Sparta Prague) and Robbie Keane (#340|#1500 -> #2149, 34-year old Irishman playing for LA Galaxy) are fourth and fifth on this list with 0.81 goals per minute for Lafata and 0.74 goals per minute for Keane.
Highest amount of assists per 90 minutes:
Dries Mertens (#124|#239 -> #306) – 0,46 assists per 90 minutes
Dimitri Payet (#83|#283 -> #176) – 0,42 assists per 90 minutes
Alvaro Morata (#121|#326 -> #281) – 0,41 assists per 90 minutes
Mesut Özil (#9|#19 -> #14) – 0,41 assists per 90 minutes
James Milner (#64|#174 -> #134) – 0,37 assists per 90 minutes
Explanation of averages (or 'moving average')
A moving average is a value that slowly adapts over time, in which the information of the statistic will be partly refreshed (2%) after every played match. Say a player has a moving average goals of 0.75 before a match. Here are a few scenarios in which the new value will be calculated.
CASE 1: 90 minutes and 3 goals: (1-(90/90)*0.02)*0.75+(90/90)*0.02*3=0.7950
CASE 2: 90 minutes and 0 goals: (1-(90/90)*0.02)*0.75+(90/90)*0.02*0=0.7350
CASE 3: 45 minutes and 3 goals: (1-(90/45)*0.02)*0.75+(90/45)*0.02*3=0.8400 (is better than 3 goals in 90 minutes, so therefore 90/45)
CASE 4: 45 minuten en 0 goals: (1-(45/90)*0.02)*0.75=0.7425 (is better than 0 goals in 90 minuten, so therefore 45/90)
The amount of playing minutes is minimally equaled to 30 minutes.
Other fun stats
Most represented clubs at Euro 2016: Juventus and Liverpool (both 12 players), followed by Tottenham Hotspur (11 players).
Most represented competition at Euro 2016: Premier League (101 players), Bundesliga (55 players), Serie A (52 players), Süper Lig (37 players) and Primera Division (34). The Dutch Eredivisie only has two players: Adam Nemec (#497) and Arek Milik (#209).
Tallest player vs. shortest player: Romanian goalkeeper Costel Pantilimon (#184) with 2.02 meter versus Italiian attacker Lorenzo Insigne (#98) with 1.63 meter. In the top 10 of tallest players, nine of them are goalkeeper. Central defender Yevhen Khacheridi (#164, 1.97 meter) from Ukraine in sixth place is the only exception.