The identities of Ajax stunning XI composition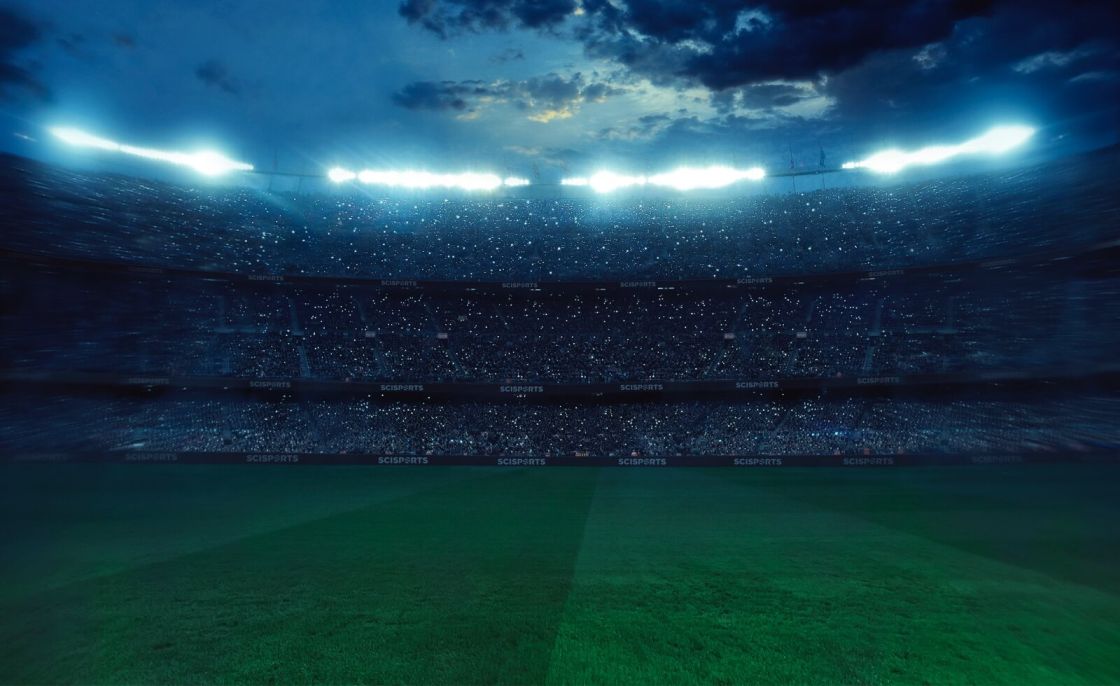 It's been quite a period for Ajax and their fans; after winning the Dutch cup title, they were eliminated in the semi-final of the Champions League by a last-minute Spurs goal. Dramatic scenes, followed by clincing the Dutch league title for 34th time a week later.
Despite the horror scenario against Tottenham Hotspur, the record winning Dutch Champion were undoubtedly this year's surprise package in the Champions League. They've amazed everyone with their Champions League adventure, most notably is probably their stunning 1-4 victory at the Bernabéu. Although their relatively young team with an average age of 24 years, they play with zero fear against their more experienced opponents. Thanks to our SciSports platform, we are able to identify the playing style of each individual in this unique Ajax squad.
André Onana (GK)
In goal, Ajax has one of the most talented goalkeepers. Onana belongs to the top 3 goalkeepers under the age of 23 with the highest SciSkill. Onana has a great posture; he is fast and jumps high, a real athlete. Onana is what we call a Ball-Playing Keeper.
Player role: Ball-Playing Keeper
This type of keeper has good on the ball skills and can provide his teammates with high accuracy passes, even reaching the wingers when pressure is intense. In the build-up he can be used to outnumber the opposing offensive line when his defence is put under pressure.
Noussair Mazraoui (RB)
Mazraoui is a youth product from Ajax. His first two goals for the first team of Ajax were very important ones during the group stage of the Champions League. Mazraoui scored in the 1-1 away game against Bayern Munich, and in the 1-0 home win over Benfica. Mazraoui's main asset is his offensive contribution. He is also known for his great ball control and dribbles. He used to do keep ups in the streets and in the meantime he had to tell his dad the colors of the cars passing by "that's how he taught me to look over the ball".
Player role: Defensive Back
Matthijs de Ligt (CB)
Golden boy Matthijs de Ligt, a 19-year-old ahead of his years. He is on the signing list of every top team. There's a reason why the whole football world is talking about Ajax's captain de Ligt. The combination between his height, strength and speed are the reason for him getting so much attention. At such a young age, he already has the tactical knowledge and space control which is required for elite level. He could win any aerial duel after a corner kick or so. With his 156.0 SciSkill Potential, he is the biggest talent in the world on the centre back position
Player role: Ball-Playing Defender
The Ball-Playing Defender is a defender with excellent passing, on the ball and dribbling skills, combined with vision in the build-up. He can provide his midfielders with short fast passes opening up play and has a pin-point long ball to cut through the opposing defensive line when needed.
Daley Blind (CB)
It's important to have a good balance between young and more experienced players. With 29 years old, Blind is one of the older and more experienced players in the Ajax XI. Blind rose through the youth ranks at Ajax and transferred to Manchester United in the summer of 2014. He faced Ajax in the Europa League final of 2017 and won that night. He returned to Ajax last summer, which turned out to be a very good choice. De Ligt and Blind proved to be a perfect fit. Where de Ligt likes to engage in physical duels, football is more of a brain game for Blind. He is best described as a Ball-Playing Defender.
Player role: Ball-Playing Defender
Nicolás Tagliafico (LB)
The left back has attracted attention from a host of clubs the last months being a crucial part of Ajax's impressive young squad. Despite this, Tagliafico has signed a new agreement, which includes a commitment that he will play for Ajax next season. Tagliafico has an aggressive way of playing. He brings the Argentine temper to the Ajax team, he goes into every duel for the full 100%. You don't have a great time as a right winger when you're facing Tagliafico.
Player role: Inverted Wing Back
Player most similar to Nicolás Tagliafico: Marcos Alonso (Chelsea FC)
Frenkie de Jong (CDM)
Frenkie proved us again that it's not about how small or tall you are, it's a brain game! He is blessed with stunning dribbling and passing skills, as well as rare vision. You should always expect the unexpected when the ball is at his feet. He plays effortlessly, making the hardest things look ridiculously easy. Hopefully we will see him shine next season at FC Barcelona. You can see Frenkie as a Deep-Lying Playmaker.
Player role: Deep-Lying Playmaker
The Deep-Lying Playmaker is tasked with dictating the pace of the game, creating chances and exploiting the space in front of his team's defense. This player has excellent vision and timing, is technically gifted and has accurate passing skills to potentially cover longer distances as well. Hence, this player is rather focused on build-up than defense. He heavily relies on his technical ability and game intelligence.
Lasse Schöne (CDM)
Lasse Schöne is with his 32 years the oldest player in Ajax's starting XI. Schöne joined Ajax in the summer of 2012 on a free transfer. He recently played his 270th game for Ajax, breaking the record as a foreigner with the most games for Ajax. During his time at Ajax he transformed from a typical number 10 to more of a playmaker in central midfield. The direct freekick is his signature move, a real specialist. Do you remember his astonishing freekick against Real Madrid at Santiago Bernabéu?
Player role: Deep-Lying Playmaker 
Donny van de Beek (CAM)
Donny is another youth product from Ajax. By the time Donny was aged five, his father took him to watch a game at Ajax's stadium. "He was already talking about where the players had to pass the ball". He has excellent ball control and a great eye during his passing game while linking up with the frontline. Besides, he is very dangerous as he makes a lot of strategic runs into the opposition box. His strong running ability with and especially without the ball makes him unique amongst today's midfielders. Besides this he is a tremendously hard worker for the team.
Player role: Advanced Playmaker
Hakim Ziyech (RW)
Ziyech is the player with the highest SciSkill 107.2 of all Moroccan players. He has played 23 games for Morocco in which he scored 12 goals. Although he actually wanted to leave Ajax last summer, he's glad he's still playing with Ajax. In his first two seasons with Ajax he was mostly positioned as a central or attacking midfielder (number 10), this season he usually has a free role as a right outfielder. We can describe Ziyech as a Wide Playmaker.
Player role: Wide Playmaker
A Wide Playmaker utilizes the space on the flanks and in the half spaces. He has excellent vision and passing skills and is able to cut inside and dribble with the ball, opening up space for other players. A Wide Playmaker often is the creative outlet of a team and is very able to create chances for other players.
Dusan Tadic (CF)
Tadic joined Ajax last summer. His main reason for joining was to play Champions League, we can say he succeeded with reaching the semi-finals. This season, Tadic has played 56 games in which he has scored 38 times and has given 24 assists. He took home all the headlines with his outstanding performance against Real Madrid at the Santiago Bernabéu. His ball control is also tremendously good. If you pass a ball significantly too hard, he will still control the ball within an inch of his feet.
Player role: Inside Forward
David Neres (LW)
David Neres is a player with extremely good footwork and ball control. The Brazilian sometimes dances through the defense as if they weren't even there. He can also create great opportunities from scratch and in crowded situations. Neres can play both on the left and right wing. Neres experienced a fantastic week at the beginning of March. He scored a goal in the away game against Real Madrid for the Champions League and was called up for the Brazilian national team. The future is bright for this 22-year-old from São Paulo.
Player role: Inside Forward
Player most similar to David Neres: Raheem Sterling (Manchester City)
14-DAY EXPLORATION
Discover how we implement actionable football metrics to support recruitment decisions
GET TO KNOW MORE
Read more about our data intelligence services for the football, media and betting football industries