The top 10 offensive contributors U23 in the Bundesliga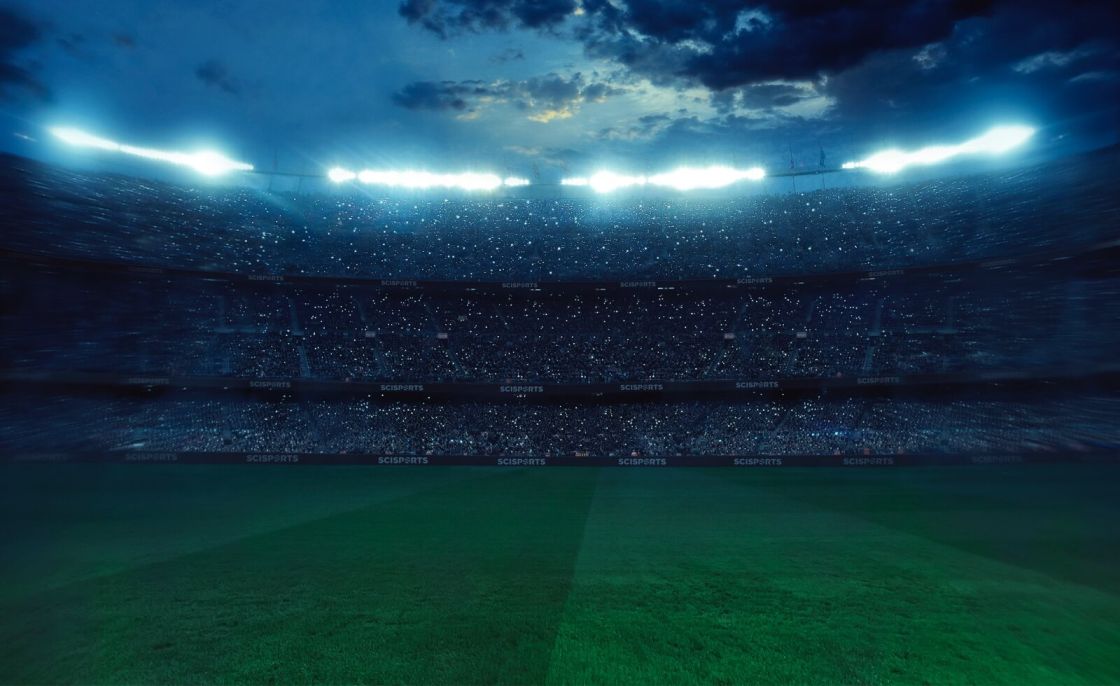 They are young, but that does not affect their impact on the game. Germany has a lot of upcoming talents playing in the Bundesliga. The national team is being rebuilt by Joachim Löw, using young players like Havertz, Brandt and Sané. In the Bundesliga, young talents like Sancho, Jovic, Rashica and Coman excelled last season. In this post, we will show you the top 10 U23 offensive contributors from last season's Bundesliga campaign.
The Contribution Ratings module provides additional insights into how a player contributes to the performances of his team by performing actions with the ball (e.g. passes, dribbles, interceptions, and shots). Furthermore, the module shows how each player contributes on different aspects compared to all other players in the same position in the same competition.
To obtain the offensive contribution for a player per match, we first sum the contribution ratings for all offensive actions (e.g. passes, dribbles, take ons, shots, crosses) executed by the player in a season and then divide this sum by 90 minutes. An action's contribution rating reflects its expected impact on the scoreline, which is computed as the difference in the likelihood of scoring a goal before and after the action. That is, an action valued at +0.11 is expected to contribute 0.11 goals in favor of the team performing the action. For example, while a pass valued at +0.11 might not have resulted in a goal in one particular situation, it is expected to yield eleven goals if the pass were repeated 100 times in highly similar match situations.
The two clips below illustrate the added value of our Contribution Ratings module. The first clip shows a pass from FSV Mainz 05 midfielder Danny Latza splits up the defense from his own half, whereas the second clip shows an assist from Borussia Mönchengladbach midfielder Jonas Hofmann. While the second pass is recorded as an assist in the match statistics, the first pass is solely recorded as a successfully completed pass. Does that mean that Hofmann's pass (second clip) is necessarily more valuable than Latza's pass (first clip)?
Video 1. Latza's splitting pass
Video 2. Hofmann assisting Plea
Our model says no. It rates the first pass by Danny Latza ten times higher than Jonas Hofmann's assist. It is not about the statistics, it is the context of these statistics. Now, as promised, let's take a look at the top 10 overall offensive contributors (all positions) per 90 minutes for players under 23 years old in the Bundesliga last season:
Figure 1. The top 10 offensive contributors under 23-years-old in the Bundesliga (2018/2019 season)
As many would have expected, we can find Dortmund's winger Jadon Sancho and former Eintracht Frankfurt's striker Luka Jovic on top of the list. Bayern Munich wingers Gnabry and Coman are also in the top 10, just like Leverkusen's Havertz and Brandt (currently Borussia Dortmund).
The 19-year-old Jadon Sancho had his breakthrough season for Die Schwarzgelben. He played 2.460 minutes in 34 matches, scoring 12 goals and assisting 17 goals. Sancho's impact on Dortmund's offensive play was the highest a player had this season, especially by using his dribbling and offensive 1-vs-1 qualities.
Video 3. Sancho 1-vs-1 dribbling and opening up the play
Real Madrid signing Luka Jovic contributed to Eintracht Frankfurt's performances last season mainly due to his shot contribution. He managed to score 17 goals and assisting his teammates six times in 32 games (2.246 minutes). His excellent individual performances resulted in a 'double' transfer, Frankfurt activated the €7 million transferclausule before selling him to Madrid for a reported fee of €60 million.
There are a few names in this top 10 that are probably a bit more 'under the radar' for the non-Bundesliga watchers; Amiri, Rashica and Donis, whereby the latter could not prevent his club from relegating to the 2. Bundesliga.
With 9 goals and 5 assists in 26 matches, Milot Rashica (Werder Bremen) showed his offensive contribution in his first full 1. Bundesliga season. The Kosovar winger excelled in his contribution, especially using his dribbles, crosses and shots.
Figure 2. Milot Rashica's dribbling contribution compared to other side midfielders/wingers in the Bundesliga
In the shot-gun chart above you can see that only two players are contributing more to a team with their dribble's than Rashica, namely Bayern Munich wingers Franck Ribéry and Kingsley Coman. What the chart is also showing, is that these three outperform the rest of the league regarding their dribbles.
Video 4. Milot Rashica linking a shot to his dribbling skills
As shown in video 4, Rashica is not only dribbling for the sake of dribbling, he is also linking his dribbling contribution with shots and crosses as you could see in the video above. The bar-chart underneath shows that Rashica is above a 90%+ percentile (meaning: among the best 10% in the league) ranking when it comes to his dribbles, crosses and shots:
Figure 3. The percentile ranking for Milot Rashica
In the end, the young Inside Winger shows all the attributes of a young talent who is adapting and developing quickly and might be ready for the next step. His next season could be crucial in setting the tone for the rest of his career.
14 days of SciSports' platform
Want to find more young risers like Milot Rashica with outstanding Contribution Ratings? Let us show you how you can find talents that will match your criteria within a few clicks. Find the hidden gems in the world of professional football.