Top 10 Premier League transfers according to the data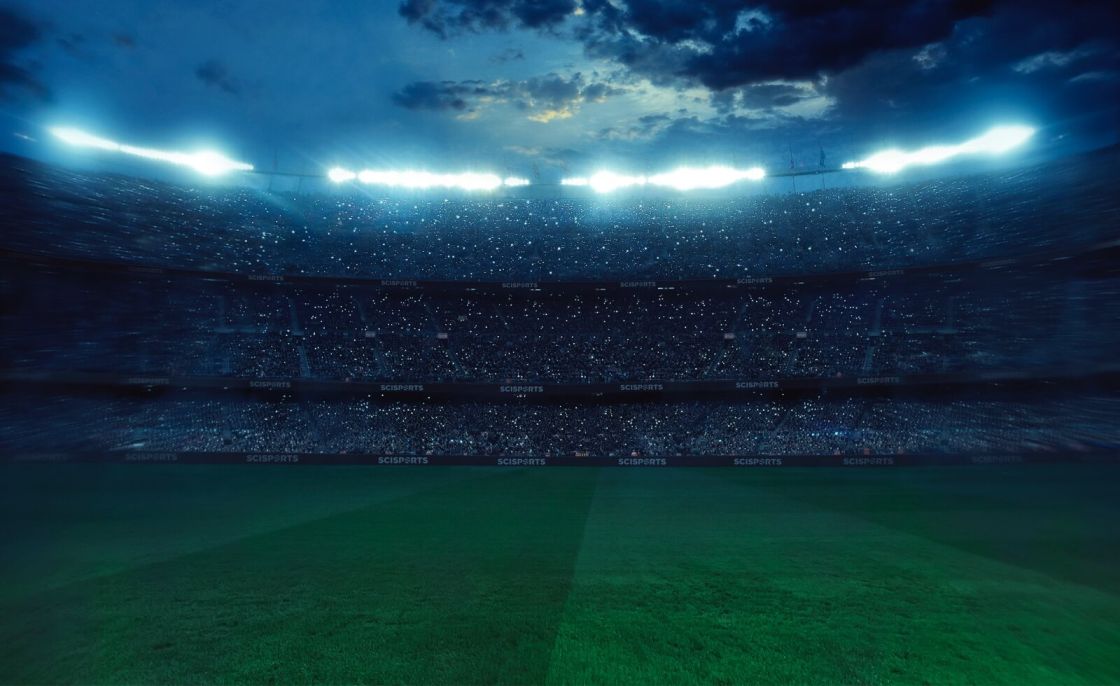 In the summer of 2018/2019, there were some big deals that proved to be worth their money. Players like Alisson (AS Roma to Liverpool FC), Jorginho (SSC Napoli to Chelsea) and Guendouzi (FC Lorient to FC Arsenal FC) showed their worth for their team in last season Premier League campaign. This season, others will stand up and prove their worth in one of the strongest leagues of the world.
This year, the 20 Premier League clubs brought in 112 players (permanent transfers or loan spells, promoted youth players excluded) together. Aston Villa has strengthened their team with a total of 12 players, being the most active Premier League club attracting players on the transfer market this summer. Excluding Chelsea, who are having their transfer ban going on, Liverpool brought in the least players. Only Dutch talent Sepp van den Berg and Spanish goalie Adrian are added to their squad.
Let us look at 10 singings who are likely to make a name in the Premier League according to the data:
Rodri (Manchester City)
SciSkill: 104.4
SciSkill Potential: 123.5
Bought from Atlético Madrid, the 23-years-old Rodri could be seen as the successor to Fernandinho (34). The 1.91m long defensive midfielder has a sort-like playing style as his Brazilian colleague; they are both defensively strong (physically and tactically), accurate in their passing, comfortable in possession and can both read the game. Next to these qualities, they recognize when to (forward) press after their team loses the ball (as shown in the video below) and know when to make a 'tactical foul' to take the sting out of the opponent's counterattack.
Video 1. Rodri recognizes 'the moment' and counter presses
All in all, it seems that Pep Guardiola (and Txiki Begiristain) have found the pivot they were after.
Tanguy Ndombélé (Tottenham Hotspur)
SciSkill: 87.4
SciSkill Potential: 109.1
After spending 517 days without a transfer, Tottenham Hotspur managed to sign Tanguy Ndombélé from Olympique Lyonnais. The 22-years-old is a complete centre midfielder, who likes to take on opponents, is an accurate passer (averaging 90% passing accuracy in the Ligue 1) and likes to break the opponents' lines:
"The percentile rank of a score is the percentage of scores in its frequency distribution that are equal to or lower than it. For example, a test score that is greater than 75% of the scores of people taking the test is said to be at the 75th percentile, where 75 is the percentile rank." 
Image 1. Percentile ranking for Tanguy Ndombélé compared to all other central/defensive midfielders in the Ligue 1 last season
Image 2. Passing chart for Tanguy Ndombélé
The only thing Ndombélé is 'accused' of is his lack of concentration or his nonchalance. With Mauricio Pochettino, at Spurs and in the Premier League, this aspect will certainly be developed.
The French international showed his impact in his first official match in the Premier League, scoring his 7th official goal in his career. He will definitely improve Spurs' game.
Dani Ceballos (Arsenal FC)
SciSkill: 98.9
SciSkill Potential: 119.2
The Advanced Playmaker showed his qualities at the UEFA U21 Championship in Italy last summer, winning the tournament and being lined-up in the Team of the Tournament. Arsenal managed to bring in Ceballos on a season-long loan deal. Averaging more than 100 actions per match (72% successful), Ceballos proves he is trying to have his impact on the game. His impact is being confirmed when looking at his Contribution Ratings:
Image 3. Shotgun chart Dani Ceballos regarding his overall Contribution Rating (compared to all other central/defensive midfielders in the Primera División)
Next to being a steady contributor, Ceballos is also an accurate passer. He prefers the short passing, but he executes his passes with an almost 94% accuracy. Combining this with averaging 67 passes per 90 minutes, Ceballos looks to fit Arsenal's and Emery's style of play:
Image 4. Passing chart for Dani Ceballos
Can the Spanish midfielder manage to convert his numbers into a starting eleven spot at Arsenal and make the difference?
Harry Maguire (Manchester United)
SciSkill: 99.7
SciSkill Potential: 105.0
After a long summer waiting for his transfer, Manchester United managed to sign Harry Maguire four days prime to the transferdeadline. Bringin something extra to the table for Premier League clubs due to his homegrown status, Manchester City seemed to be in the race as well. The Ball Playing Defender is known for his physicality and being strong in the air (1.94m). But he also capable of finding his teammates using his short or longer passes (averaging almost an 89% accuracy).
Video 2. Harry Maguire trying to lose his man before crossing an accurate long pass to switch the play
Will the most expensive defender be the leading man for United's backline this season?
Patrick Cutrone (Wolverhampton Wanderers)
SciSkill: 71.5
SciSkill Potential: 99.5
While not being a regular starter during last season Serie A season (1.611 minutes), Patrick Cutrone has shown his potential in the past years. The Mobile Striker has some characteristics of a Poacher, in terms of not contributing that much to the team's build-up. When looking at his passing statistics, we can see that he 'only' passes a little bit more than 16 passes per 90 minutes. But with Nuno Espirito Santo's counter-attacking style of play at Wolves, Cutrone could be a fit for the number 9 position.
While his colleague centre forwards Jiménez and Jota are showing better statistics than Cutrone at the moment, the Italian striker will probably not be an immediate regular starter. But who knows what the future will bring for him.
Moise Kean (Everton FC)
SciSkill: 53.6
SciSkill Potential: 88.4
Moise Kean is was the first player born in the 2000s to make his official debut in a top 5 league. He had his loan spell at Hellas Verona the season following his debut.  During last seasons Serie A campaign, he managed to score 13 goals while only playing 536 minutes (a goal every 41 minutes). His positional intelligence combined with his off-the-ball movement and pace makes Kean a real threat for every defence:
Video 3. Moise Kean combining his positioning, off-the-ball movement and pace to score.
While his SciSkill is the lowest of this list, playing regularly in the Premier League will boost his SciSkill and SciSkill Potential development. At the moment, the Toffees starting number 9 is 22-year-old Dominic Calvert-Lewin, a high-potential as well. Let's see who is capable of handling the pressure being the goalscoring man for a team that is planning to attack the top 6.
Sébastian Haller (West Ham United)
SciSkill: 103.7
SciSkill Potential: 119.3
After scoring 15 league goals and assisting 9 times (in 29 appearances) last season, Haller profiled himself as a productive attacking force. No centre forward had more (expected) assists than The French Target Man according to the Wyscout data.
Physically, his playing style will probably match the Premier League's style of play. No player in the Bundesliga went in more aerials than Haller last season. Also, his success percentage (50%) is relatively high. But regardless of his height (1.90m), Haller also knows how to use his feet. Together with Felipe Anderson, the 25-year-old Haller looks capable of being the offensive leader(s) West Ham needs after the loss of Marko Arnautovic.
Ismaïla Sarr (Watford FC)
SciSkill: 88.1
SciSkill Potential: 116.2
Watford FC broke their club record with the signing of Senegalese international Ismaïla Sarr for a reported fee of €30 million. The winger was being linked to Barcelona back in 2017, before making his transfer from FC Metz to Stade Rennais. The Hornets could have brought in some serious quality with Sarr, a pacy dribbler who likes to take on opponents:
Image 5. Percentile ranking for Ismaïla Sarr compared to all other side midfielders/wingers in the Ligue 1 last season
Image 6. Shotgun chart Ismaïla Sarr regarding his dribbling (compared to all other side midfielders/wingers in the Ligue 1)
Only Neymar is outperforming the 21-year-old Classic Winger when it comes to his Contribution Rating regarding his dribbles. He was not selected for the match against Brighton & Hove Albion, due to his activity on the Africa Cup of Nations. But in the coming games, we will definitely see Sarr receiving the necessary minutes from coach Javi Garcia. What we can expect from him? Hopefully more of this:
Video 4. Ismaïla Sarr scoring a screamer against Jablonec.
Joelinton (Newcastle United)
SciSkill: 92.3
SciSkill Potential: 114.5
With the departure of Rondón, the Magpies have found their new leading striker with Joelinton. The Brazilian centre forward has the Player Role Pressing Striker, which means he will try to pressure the opposing central defenders. Next to his defensive contribution, the physically imposing Joelinton is having his impact on the game offensively as well:
Image 7. Percentile ranking for Joelinton compared to all centre forwards in the Bundesliga last season
He likes to dribble and take on his opponents, using his athletic body. He not only is very active in his passing, but he also scores rather high on his passing accuracy (82,5%), something that is not seen that much for a centre forward. Only Thomas Müller is contributing more regarding his passes to his team than Joelinton did last season:
Image 8. Shotgun chart Joelinton regarding his passing (compared to all centre forwards in the Bundesliga)
Joelinton could have his immediate impact on Newcastle's game while being 22-year-old and thus got a whole career in front of him.
Arnaut Danjuma (AFC Bournemouth)
SciSkill: 63.1
SciSkill Potential: 81.0
The Nigerian-born came through the ranks of the PSV Eindhoven youth academy. Via NEC Nijmegen and Club Brugge, AFC Bournemouth now has brought in the young Classic Winger.
Danjuma likes to stay wide and receive the ball near the touchline. From there he likes to cut inside and shoot:
Video 5. Arnaut Danjuma cutting inside and showing his shooting qualities
Next to his signature shot directed to the far post, Danjuma can fake the shot and go to his left to or cross or shoot, displayed in the following video:
Video 6. Danjuma faking the shot, going to his left and shoots
The 21-year-old developed himself fast, although he picked up an injury during his time at Club Brugge. And again, since joining the Cherries, Eddie Howe could not play Danjuma due to an injury he picked up shortly after signing for the club. If Danjuma manages to get fully fit and adapts to the Premier League's intensity of the game, he could be one of the revelations this season.
Let data help your scoutingsprocess
Do you want to have data help you in making the right choices during the scoutingsprocess? Start your free 14-day trial and get full access to the SciSports platform!