Aouar or Partey: analysing Arsenal's midfield options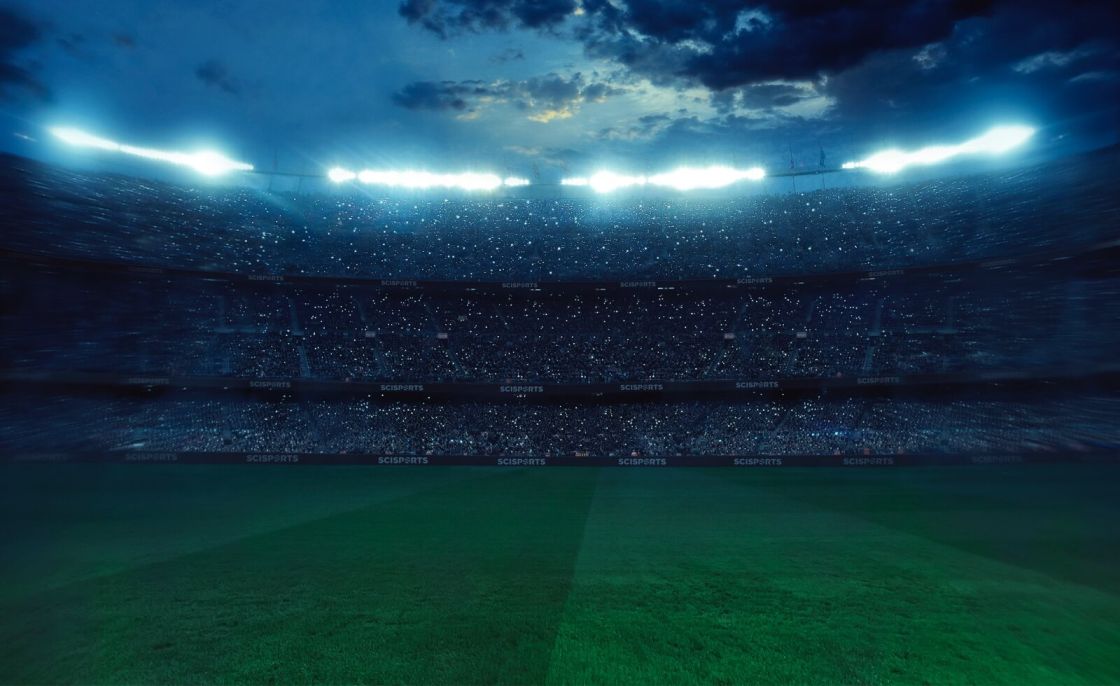 Recruitment in football relies on a variety of factors across different parties coming together at exactly the right moment.
Some transfers can be years in the making, with others only requiring a phone call or two. There really is no blueprint way of clubs landing their respective transfer target.
Despite transfers relying on a range of different variables, drawing up shortlists for potential options and subsequently targeting the right player is a much more common practice.
Today, we do that through the lens of Arsenal with Houssem Aouar and Thomas Partey.
Why might Arsenal be looking for a midfielder?
Arsenal have reportedly been interested in both Aouar and Partey for the majority of this summer transfer window. Although neither player is believed to be actively searching for a route out of their respective clubs, the Gunners have been most frequently linked with both players.
For Arsenal supporters, being linked with midfielders from across Europe is a regular occurrence in the transfer window and there is good reason for that. Mikel Arteta might have steadied the ship and shown promising signs of progression at the Emirates Stadium, but the addition of a high quality midfielder would be a significant move in the market.
That claim may be particularly strengthened when you consider the other transfer business that has gone on at Arsenal. Gabriel and William Saliba look like a promising long-term defensive pairing while Pierre-Emerick Aubameyang's new deal will undoubtedly boost the club in attack and several youngsters are making promising strides in first team football.
With Matteo Guendouzi and Lucas Torreira seemingly on the periphery of Arteta's plans, just Granit Xhaka and loanee Dani Ceballos remain at the heart of the Gunners midfielder. All of that contributes to supporters wanting either Aouar or Partey.
So how do they differ on paper?
The most obvious place to start with the five-year age gap between the two. Partey, 27, has been a key part of a Champions League contending Atletico Madrid side for a number of years and proven to be a consistently impressive midfielder.
Aouar, meanwhile, stands a more long-term prospect at the age of 22. He has experience in Ligue 1 with Lyon but impressive performances in the Champions League over the last two campaigns indicates that he has a high development opportunity in the coming years.
As we see in the graphic below, though, both players have a relatively similar SciSkill at the present time despite being at different stages of their career – indicating that there is much more to come from Aouar.
Figure 1. Aouar vs Partey by SciSkill rating
What we see from the above is that Partey has more or less hit his peak ability in terms of his performance level which suggests that Arsenal would be investing in an option fit for instant added value.
While Aouar may seem the more attractive proposition based on a Potential of 120.0, it is worth considering what both players would directly add to Arsenal's midfield.
Understanding the roles of Aouar and Partey
The Player Roles function in the SciSports platform is an effective way to see how players fall into each of the 22 determined roles. For both Aouar and Partey, there are clear differences in what both midfielders could add for the Gunners.
By comparing their respective roles from appearances in the French and Spanish domestic leagues last season, we get a quick overview of how their skillset could be best suited to working under Arteta. It should be noted that any new club or manager can change a player's style of play which is why the use of various player roles can highlight their individual tendencies within a system.
Below, we see how Aouar played as a more advanced midfielder for Lyon last season compared to Partey's role as a deep-lying option with various defensive responsibilities.
Figure 2. Player Roles in 2019/20 domestic seasons
Placing this within the context of what Arsenal require is a key area of player recruitment. Given Arteta's desire for a more balanced 3-4-3 system that requires ball progression from midfield areas as well as strict defensive shape, both players have attributes to offer the Arsenal manager.
Aouar's main selling points by data
In the case of Aouar, the 22-year-old is adept at progressing the ball at his feet and getting into good attacking areas. The French midfielder has the ability to move forwards with the ball and subsequently provide to his attacking teammates in key areas.
As shown in the graphic below, Aouar ranks particularly well among Ligue 1 midfielders with regards to Offensive Positioning.
Figure 3. Aouar ranks in the top 5 Ligue 1 CMs for Offensive Positioning
For Arsenal, having a player like Aouar who ranks well in terms of making supporting runs in attack adds value in the final third. That partly explains why his Ball Retention rating is relatively low – he frequently looks to make a highly valuable pass which often leads to losing possession in search of that key pass.
Weighing up the risk-versus-reward of Aouar's game should be a key consideration for the Gunners.
How could Partey be a better fit?
One of the most attractive elements of signing Partey is that he has a wide range of attributes to bring to the table. While known as a traditional defensive midfielder in Diego Simeone's rigid defensive structure, his attributes are not limited to performing just that one role.
As we can see through the SciSports platform, Partey is a player who excels in Ball Retention, Recoveries and Passing – three action types very closely associated with what Arteta may be looking for in a midfielder.
A move for the Ghana international may not hold the same romanticism of signing an up and coming star like Aouar, but there is no doubting that he has highly valuable traits – as shown in the below graphic rating his passing value.
Figure 4. Partey's passing contributions for the 2019/20 La Liga season
The value added by the 27-year-old's passing suggests that he would be a good option for Arteta to call upon. However, Atletico Madrid's reluctance to sell for anything less than his €50million release clause draws up interesting questions about whether or not the Gunners need to spend that much money on a player of Partey's calibre.
Indeed, he would be a good addition. But €50million for a player who would likely have limited sell-on value in the coming years stands as a significant investment.
Who would be the best fit?
Bearing in mind all of the above, their inherent differences lead us to ask what Arsenal genuinely need from any potential midfield additions.
With that in mind, Aouar probably ticks a few more boxes in terms of being a long-term option that matches Arteta's progressive way of thinking as a coach. Granted, Partey would bring expertise in a deeper-lying position, but Aouar's tendency to work in more advanced areas may better match the 3-4-3 system.
If Arsenal are going to invest heavily in a midfielder before the end of the window, signing a player who brings something different to the table should be a key factor in choosing the right man.
Aouar's potential development, specialist attacking traits and future sell-on value indicate that he would be a good investment for the Gunners.
Analyse a player of your choice!
Working in the pro industry and want to analyse a player of your choice? Start your SciSports Platform trial now and get access to the latest data insights.