Erling Haaland: Using data to find Dortmund a replacement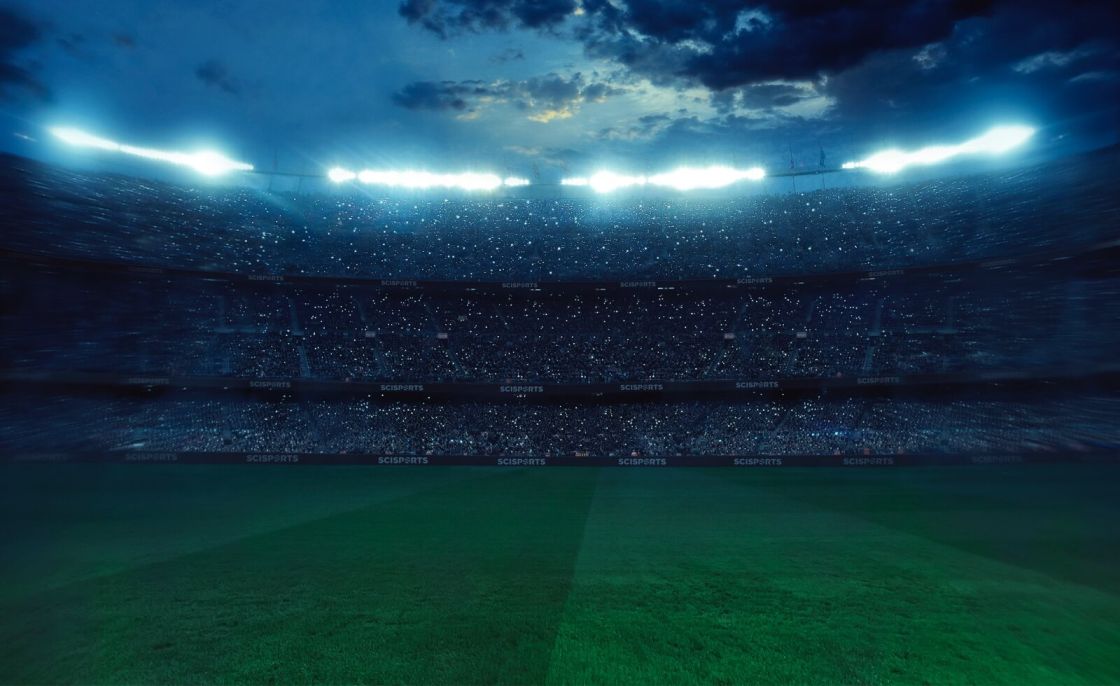 It's been two years since a teenage sensation called Erling Haaland first stepped out in the yellow and black of Borussia Dortmund, and he has never looked back.
Has there been a striker who has had a better start to their career at a new club? There are not many others that can boast the numbers Haaland produced; a 20-minute hat-trick on debut was followed by a further six goals in his next four league appearances.
Since arriving at Signal Iduna Park, he has thrust himself as one of the best players in the world in his position, and was recently named in the FIFPro World XI for 2021.
Suitors from across Europe are circling to sign the 21-year-old, so just how will Dortmund replace their gem if he were to leave for the club?
Today, we use data-driven insights to find a long-term transfer replacement for Erling Haaland.
Is Haaland on the move?
Despite Borussia Dortmund consistently competing amongst Europe's best, the club have seemingly sold their best assets for big profits over the years – whether that be abroad or to their Bundesliga rivals Bayern Munich.
Two years ago Haaland was a relatively unknown quantity when he was signed from Red Bull Salzburg for €20 million. The Norwegian has been integral to Dortmund since then and has scored 80 goals in 79 appearances for 'BVB'. Haaland will be a high priority in the summer transfer window for many of the European heavyweights, with the likes of Barcelona, Real Madrid, and Manchester City all rumoured to be showing interest.
Real Madrid perhaps have the most power to sign Haaland, and this would prove the most intriguing option of all given that their own world class forward Karim Benzema will turn 35 this year.
Both Barcelona and Manchester City though are short of a forward of such pedigree, with the latter typically playing without a recognised striker on the pitch throughout the season.
If he were to seek pastures new – Dortmund can expect to make over 5 times what they paid for him, but they will also be faced with the seemingly impossible task of trying to replace him. With this in mind, we look at what contingencies Borussia Dortmund should have in place.
What does Haaland bring to Dortmund?
Despite having his share of injury problems so far this campaign, Haaland is still the Bundesliga's third highest marksman with 16 goals. Alongside five assists, he has in fact been involved in 40% of Dortmund's league goals this season despite missing six games.
The stats speak for themselves; Haaland is an invaluable asset and is almost impossible to replace in terms of his potential. However, BVB are great with their talent identification and have historically done a good job of replacing their stars.
If Dortmund look to replace him from within the club, only Donyell Malen is experienced at the top level and despite playing a big part in the team this season, he is yet to produce goal scoring numbers that could rival Haaland.
Using SciSports Player Roles, we can conclude that the 21-year-old Haaland typically behaves as both a Poacher and a Mobile Striker. He scores numerous goals inside the penalty area and is hard-working in terms of his positioning both offensively and defensively.
We can delve deeper into these strengths by looking at his Performance metrics, and his overall contribution in the Bundesliga in terms of forwards is only bettered by Bayern Munich's Robert Lewandowski.
Figure 1. Haaland's performance compared to other forwards in the Bundesliga
Haaland's aforementioned Finishing and Defensive Positioning prove vital strengths and he ranks highest in the league for both of these elements.
So what factors help these parts of his game?
First and foremost, Haaland typically scores with close shots and profiting off crosses from teammates, and he is often the lone striker in Marco Rose's Dortmund in either a 4-2-3-1 or 4-3-3 formation.
These styles mean that Haaland has freedom as well as support down the wings, and he plays his part in the team positionally whether that is being in the right place to score or defending from the front.
Drawing up replacement profile
Within the Recruitment application, we have looked at Haaland's strengths and used the following credentials to outline our search.
Age: Under 22
Similar to: Erling Haaland (at least 75%)
Strengths: Finishing, Positioning
SciSkill: Above 70
Potential: Above 100
Initial Shortlist
From the criteria outlined, the SciSports Recruitment Platform draws up an initial list of five players who match the above criteria.
Figure 2. The options who match our pre-defined criteria points
Lassina Traoré and Jonathan Burkardt are two of those who fit the criteria of our search. However, they are a risky choice and are probably not ready to replace one of the best players in world football.
TOP 3 PICKS
Below, we will profile Konstantin Tyukavin, Julián Álvarez, and Dušan Vlahović to demonstrate their credentials as a replacement for Erling Haaland.
Konstantin Tyukavin (Dynamo Moscow)
SciSkill 81.6 Potential 115.7
It is safe to say Konstantin Tyukavin will be the least known name from our shortlisted options, however, he has become a teenage prodigy in his homeland.
The Russian has made huge strides in his career this season, becoming a regular starter for his club and also making his debut for Russia back in September.
He signed his first professional contract with Dynamo Moscow last January, and after becoming a first team regular in the final months of last season, Tyukavin hasn't looked back.
His emergence in turn has seen a rapid increase in SciSkill Development (+19.9), and he boasts a SciSkill Potential (115.7) which rivals that of Borussia Dortmund's most valuable assets.
Figure 3. Tyukavin's SciSkill Development is on the rise
He may not be a short-term prospect to fill the extraordinary void that would be left by Haaland, but he certainly shows many similar traits to his counterpart.
Tyukavin typically behaves as a Poacher, and is particularly strong in terms of his Offensive and Defensive Positioning.
The forward does, however, differ to Haaland in terms of his Physical Performance and he ranks fast in terms of speed compared to competitors – perhaps something that could give him a different dimension in the Dortmund front line.
Julián Álvarez (Club Atlético River Plate)
SciSkill 82.9 Potential 102.2
It's not uncommon for South American stars to make the jump to the highest level of European football, and more often than not players cross the continent to further their careers.
Álvarez is certainly one of the most sought after assets at this current time, and was part of River Plate's league winning side in 2021; their first Primera Division title for seven years.
In this period, the Argentina international also ranked as the top scorer for the season with 18 goals. It's not just his goalscoring credentials that set him aside though, as he also registered six assists in 21 league games and ranked highly in terms of his dribbling.
The Mobile Striker has been linked with a move to Manchester City, but if that doesn't work out, Dortmund could be the ones to uncover this hidden gem.
Dušan Vlahović (ACF Fiorentina)
SciSkill 104.7 Potential 120.9
Comparisons between Erling Haaland and Dušan Vlahović have been making their way into the spotlight lately, and the latter would certainly be a worthy replacement.
The Serbian plies his trade with Fiorentina, and is already proving his ability in one of Europe's top five leagues. He has been at the club since 2018, and has already registered 44 goals in 98 Serie A appearances. That goals-per-game ratio has skyrocketed this season though, with his 17 league goals making him joint top scorer in the Serie A.
Vlahović is undoubtedly the option from our search who would be most primed to take on the goalscoring exploits required to fill Dortmund's void, and according to his SciSkill Rating (104.7) he would rank as a Key Player at the club.
Figure 4. Vlahović would only rank behind three Dortmund players in terms of his SciSkill.
The Poacher has a high stamina compared to centre forwards in Serie A, and these qualities alongside his goalscoring credentials would surely make him a favourite of the passionate Dortmund fanbase.
The famous yellow wall of fans would also be inspired by the fact that his home form has been exceptional; Vlahović has scored in seven consecutive Serie A home games this season.
SciSports Pick: Dušan Vlahović
From the trio of options profiled we believe that Dušan Vlahović is the player in the best position to replace Erling Haaland.
Figure 5. Vlahović's playing style closely resembles that of Haaland
The Serbian has been strongly linked with a move to Juventus in the current transfer window. If he is still available next summer, Dortmund would face stern competition for the signature of the Fiorentina man, and if they secure Champions League football for next season then it could be a very promising move for both parties.
From use of the SciSports Recruitment Platform, we have been able to refine our search to suit the specific needs of a club and subsequently analyse players in more depth with data-driven insights.
Need to find a replacement for a player at your club?
Request a free SciSports Platform trial today.