FC Barcelona: Using data intelligence to rebuild the Blaugrana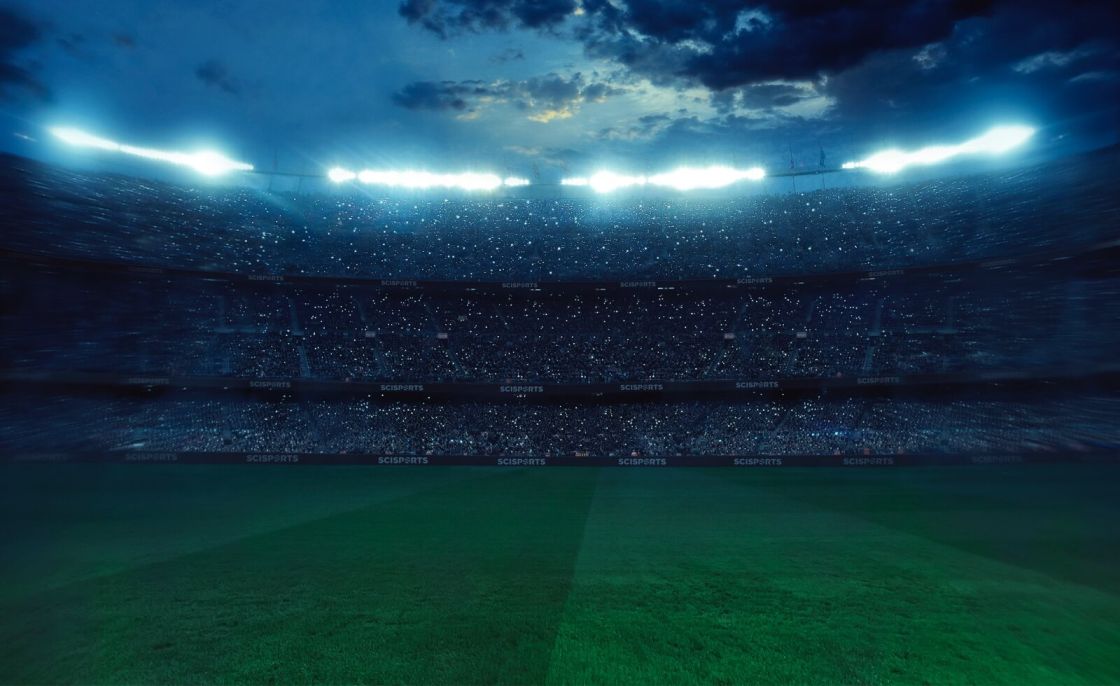 Barcelona stand as one of the most iconic clubs in world football. Camp Nou has been called home by the world's greatest players and managers over past decades with the likes of Lionel Messi, Johan Cruyff and Pep Guardiola engraving their names into the club's history.
However, after a summer of turmoil and continued unrest in Catalan, Barcelona are far from the driving force that they have previously been. Issues both on and off the field have dominated the headlines in recent months and Ronald Koeman has a huge rebuilding job on his hands.
Today, we take a data-driven approach to rebuilding the Blaugrana.
What is going on at Barcelona?
To understand a club's philosophy in the recruitment process, it is always important to get to grips with how the club is currently operating and what issues are at play. On the latter topic, several issues in a wide range of areas have hampered on-field performances.
Most notably, political unrest in the way Barcelona is operating at board level has seen current President Josep Maria Bartomeu come under a considerable amount of scrutiny. While there have been several areas of frustration for current and former players as well as supporters, player recruitment has been at the very top of that list.
The financial implications of COVID-19 on the footballing landscape have only highlighted those issues further across the board. For Barcelona, the 2020 summer transfer window included a number of fascinating transfer deals that are worth considering before looking at how they should rebuild their squad.
Looking at recent transfer activity
Incomings: Miralem Pjanic, Francisco Trincao, Sergino Dest, Matheus Fernandes and Pedri.
Outgoings: Arthur, Luis Suarez, Nelson Semedo, Ivan Rakitic, Arturo Vidal, Marc Cucurella and Rafinha.
One of the biggest grievances with Barcelona's recent squad management is frequently attributed to overreliance on senior players. Lionel Messi himself has made it clear that the club is in desperate need of buying the next best players from around Europe or allowing youngsters within La Masia to make a step up. Neither of those factors have really happened in recent years.
The additions of Francisco Trincao, Sergiño Dest, Matheus Fernandes and Pedri suggest some movement in the right direction. However, the gap between those promising prospects and senior players who are nearing the end of their career is quite concerning.
As shown below, we can see how several players over the age of 30 make up considerable parts of Koeman's squad without any obvious replacement.
Figure 1. Barcelona's squad includes multiple key players over 30
The presence of several senior figures within the Barcelona dressing room has brought them huge success. But when you consider that other big names such as Luis Suarez and Ivan Rakitic have not yet been replaced, there is an urgent need for investing in players that will ensure long-term success at the Camp Nou. Buying young and promising talent is positive, but the club has shown little skill over recent seasons when it comes to building a cohesive squad across different age categories.
Specific areas of improvement would help the Blaugrana prepare for older players departing or retiring in the coming years.
Style of play
Koeman's arrival from the Dutch National Team to the Camp Nou marks a rather interesting time for both the manager himself and also Barcelona. He leaves the Dutch set-up after steady success in international competitions yet many of his principles, at least from a managerial standpoint, are in stark contrast to the basic fundamentals that previous managers in Catalan have prided themselves on.
This is most applicable from a stylistic perspective. The Blaugrana have long prided themselves on an attractive brand of football, one that looks to dominate possession and ultimately suffocate the opposition into defeat. While that requires excellent players from a technical standpoint, it is also one that has rendered great success in a precise 4-3-3 system. Guardiola, of course, is the modern-day example of that working at Barcelona but Koeman's philosophy has already provided indications of taking a different approach.
The Barcelona boss has implemented a 4-2-3-1 system so far this season – a shape that he has previously used during different tenures across Europe. What that system prioritises is a large emphasis on build-up play in wide areas as opposed to central domination that comes through a 4-3-3. Not only that, but it significantly changes the complexion of the attack – more inclined to frequently rotate between positions as shown by Messi's central role with faster attackers around him.
What all of this means is that Barcelona need players willing to adapt to different demands and that is worth considering when looking at specific players in the recruitment process.
Key areas for rebuilding
Now we have set the scene of the issues at the Camp Nou, it's time to look at some specific areas of improvement and use the SciSports recruitment platform to draw up player shortlists.
Here is a quick rundown of the credentials we outlined for each search:
At least 70% playing similarity to the player they are replacing
Under the age of 26 for long-term development
A SciSkill Potential of at least 111.3 to show the possibility of developing into title-winning player
As mentioned previously, Barcelona have a difficult task in trying to find successors to their world class senior players. Of course, Messi applies right at the top of that list but we have chosen to focus on three specific replacements throughout the squad – Messi himself is more or less irreplaceable.
So, considering the club's philosophy and other objectives, we will use the SciSports platform to find replacements for Luis Suarez, Sergio Busquets and Gerard Pique.
A. Finding a Suarez replacement
Specific credentials: a source of goals, good in link-up and the potential to become a title-winner.
Search results: Lautaro Martinez, Matheus Cunha, Erling Haaland, Kasper Dolberg and Myron Boadu.
From the specified credentials above, the shortlist provides a good starting point for finding a long-term replacement for Suarez. The 33-year-old's main role as a Mobile Striker means that Barcelona currently lack a central attacking threat that can link-up well, score goals and also penetrate the opposition's backline.
Figure 2. Shortlisted names for replacing Suarez
With that in mind, the above shows a list of five players who match our predefined credentials – organised by descending order in terms of playing similarity. From this view, we can see the players who align closest to Suarez's style of play but also those who are operating at a high level already compared to the others. For instance, Myron Boadu stands as the most similar player to Suarez, however his current level in terms of SciSkill (75.8). illustrates that the 19-year-old has the Potential (113.2) to become a First Team player at Barcelona, despite there still being plenty of development to do before reaching that level.
Elsewhere on the list, Dolberg and Cunha are two interesting names who tick several boxes but are perhaps less proven at the top level of European football right now. The Hertha BSC forward – also outlined as one of our South American stars to watch out for – presents an interesting name given his rapid SciSkill development (9.6) over the last six months. For both players, it may be a case of watching this space as they continue their development.
That leaves Lautaro Martinez and Erling Haaland. Both players have been touted as the next big names in European football – if they aren't already – and Barcelona should definitely be taking an interest. As one of the most rapid developers over 2020, Haaland has the Potential to become a Key Player for Barcelona – though a move away from Borussia Dortmund appears unlikely right now, having only moved from Red Bull Salzburg in January,
Therefore, Martinez stands as the most viable option and one that Barcelona have even been linked with on several occasions. The 23-year-old possesses a variety of attributes similar to Suarez and high performance in several key areas suggests he is the perfect replacement in the long-term.
As shown below with the new Performance insights, the Argentine is adept when it comes to getting into valuable attacking positions which provide value in enhancing goal-scoring chances.
Figure 3. Martinez ranks well in terms of Offensive Positioning
Those attributes within key attacking areas are particularly important when you consider Barcelona's plethora of creative passers and crossers.
No player stands as a better direct replacement for Suarez. He has many similarities to the Uruguayan, a proven track record in a top European league and room to develop into one of the world's best in his position.
B. Scouting for a Busquets successor
Specific credentials: a deep-lying playmaker who can control the tempo, experience as a holding midfielder, at least 185cm in height for aerial presence and the potential to become a title-winner.
Search results: Emre Can, Manuel Locatelli and Rodrigo Bentancur.
Recruiting for a Busquets successor is a particularly difficult task because of his profile. He is an excellent passer, able to dictate the tempo of a game and has a wealth of experience at the top of club and international football. Replacing those qualities won't come cheap.
Added to that, the use of a 4-2-3-1 formation by Koeman highlights the need for adaptability. It may be a system that is used now, but being able to play in a 4-3-3 shape would also be valuable when looking more long-term.
From these credentials, the list below is generated with names such as Rodri, Leon Gortezka and Fabinho worth eliminating immediately for obvious reasons.
Figure 4. Several names show up as potential Busquets replacements
What we have elsewhere in the shortlist is a number of names worth exploring in some more depth. As the player most similar to Busquets, Borussia Dortmund's Can is an interesting place to start.
The 26-year-old is perhaps the most experienced of the players remaining – having played at Liverpool, Juventus and now Dortmund – but there are question marks over his suitability to replace Busquets. That is particularly true when considering his passing abilities. Can has traditionally played as a ball-winning midfielder who is adept at pressing well and recovering possession for his team. He doesn't quite fit the mould in terms of controlling the pace of a game with his passing despite performing similar roles to the Barcelona midfielder.
Therefore, both Manuel Locatelli and Rodrigo Bentancur stand as more viable options that offer a balance between deep-lying playmaker and ball-winning midfielder roles. In the case of Locatelli, he has less experience at the top level of European football but does boast qualities as an advanced playmaker. Though having experience in a deeper-lying role last season, Barcelona may want to wait another season to get a better look at his suitability to a deeper-lying role.
Bentancur, though, has the defensive attributes to play in a deeper-lying role and also some quality on the ball to be the first phase of build-up from midfield. Most notably, his defensive positioning skills would be well placed in a 4-2-3-1 to allow de Jong to take on more responsibility from a ball progression standpoint.
Figure 5. Bentancur ranks well in terms of Defensive Positioning
In the graphic above, we see how Bentancur ranked well last season compared to other Serie A central or defensive midfielders. That level of contribution out of possession may not be a direct replacement for Busquets but it could still spell a good signing for current members of Koeman's squad – especially if 4-2-3-1 is here to stay.
C. A long-term Pique solution
Specific credentials: right-footed, long-term development and leadership qualities.
Search results: Jonathan Tah,  Jose Gimenez, Nikola Milenkovic, Jules Koundé and Çağlar Söyüncü.
Given that centre backs often carry out similar tasks on the pitch, defining Player Roles is a far more difficult task. Therefore, the list below includes a selection of realistic options to replace Pique – having taken out some unlikely candidates.
One important element to mention here is that Pique's eventual retirement will come with a need for leadership at the back. As a less tangible metric through data, finding a leader as such would require more detailed scouting on a granular level over a number of years. Nevertheless, the eight-man shortlist below shows some names worth looking at further.
Figure 6. An eight-man shortlist of potential CB recruits
Not least of all, Sevilla's Jules Koundé who has shown rapid development in SciSkill (12.2) over the last six months. The 21-year-old's performances in La Liga will make several sides scout his progress further. While still a centre back with things to work on, he should be a name that Barcelona and other clubs should be keeping tabs on.
However, our choice is Bayer Leverkusen's Jonathan Tah. The 24-year-old's well-rounded abilities heading into his peak years won't make him a cheap acquisition, though his added value to build-up play in possession will go hand-in-hand with what the Blaugrana look for in a centre back – as shown below.
Figure 7. Tah provides good value in several passing action types
If the German defender can continue to impress in the Bundesliga, several title-contending clubs across Europe should be considering a move. And given Barcelona's current situation, the 24-year-old might be the perfect fit.
Conclusion
As shown below, Martinez, Bentancur and Tah all prove to be good long-term additions when looking at their Potential compared to the benchmark for La Liga champions.
Figure 8. Final team with new additions included
In this practice case, we have illustrated how the SciSports recruitment platform can help: a) identify issues within a squad, b) draw up shortlists, and c) analyse specific players in-depth using unique data insights. From this process, we can see how important it is to have accurate input into the platform to find specific solutions for each club's specific needs.
This example could have included more depth on individual player analysis but, for the purposes of this exercise, we still see a clear overview of firstly having a squad issue and subsequently using data to refine that search to a specific player. For Barcelona, this will likely be an area of interest in the here-and-now as they look to plan more long-term and the suggested names could be worthwhile additions in the next two transfer windows.
Analyse a team of your choice with SciSports!
Working in the professional industry and want to analyse your team? Request a trial on the SciSports platform today.