January Search: Analysing Real Madrid's transfer window options through data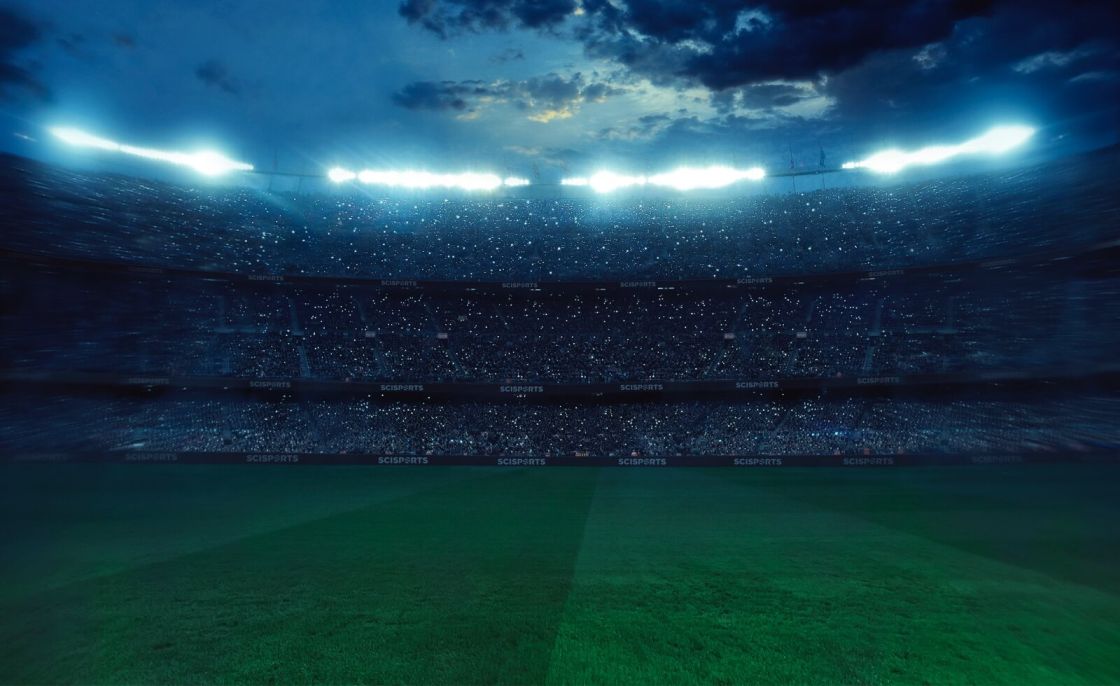 The 2021 January transfer window undoubtedly has a different aura to it than most years due to the difficulties of the Covid-19 pandemic. Nevertheless, Europe's elite will always be on the lookout to adapt and strengthen for a brighter future.
A prime example is Real Madrid – the giants of Spanish and European football who have dominated football's elite competitions throughout most of the last decade.
Plenty of stellar names and talents in their ranks mean they are still competing at the highest level. Although with an ageing squad, could it be time for a changing of the guard?
In our third edition of this January Search series, we delve into Real Madrid's potential re-build, and preparation towards a future without the magical midfield minds of Toni Kroos and Luka Modric.
What are Los Blancos looking for?
After a surge of youthful acquisitions came through the doors at Real Madrid in the 2019/20 season, it may have come as a surprise that the summer transfer window saw no new permanent arrivals.
Change isn't something that is necessarily required when you have just won the league title, nonetheless, both Real and Barcelona have seemingly lost their power as the giants of the European game over the last couple of seasons.
The loss of Cristiano Ronaldo to Juventus is of course a big disclaimer as to why Real's European form has taken a hit, but other superstar names from the last decade including Sergio Ramos, Marcelo, Toni Kroos, and Luka Modric are all now well into their thirties.
They are of course still great value to the team. Although, looking ahead at new reinforcements to take their place short-term or long-term are needed due to the lack of depth already in the team – especially in central midfield.
At 28 years old, Casemiro is a vital cog in the defensive midfield role, so we have taken a look at just who could turn the screws alongside him – and likely Federico Valverde – in future years of a 4-3-3.
WHAT DOES A POTENTIAL SIGNING NEED TO HAVE?
Joining Los Blancos and playing in front of 81,000 Madrid fans – with the Bernabeu Stadium capacity set to rise higher due to redevelopments – is a pressure situation in itself, none more so than taking over arguably the world's best midfield partnership of the last 10 years.
Looking at Real's midfield capabilities, the performances of both Modric and Kroos are still at a high standard even this season – and the latter ranks in the top three for central midfielder contributions towards scoring/preventing goals in La Liga both this season and last.
In order to fit into Zinedine Zidane's plans and be a valuable commodity to the club, any potential signing needs to have multiple key attacking qualities.
These include comfort in possession, ability to deliver long forward-thinking passes and excellent offensive positioning,
In the midst of a pandemic such a signing may not be made till the summer, however, from our list compiled we can see a number of options who should be looked at due to their current situations and the potential of leaving their parent clubs in the near future.
Here we consider three viable options who could present themselves as options to solidify Real Madrid's midfield ranks for years to come.
MANUEL LOCATELLI (US SASSUOLO)
SciSkill: 99.2 Potential: 121.8
First up we have highly-rated Italian midfielder Manuel Locatelli – a key part of an unprecedented fast start to the 2020/21 Serie A season with US Sassuolo.
The 23-year-old made his debut for Italy's national team in September 2020 and this is a reward for maturity beyond his years in marshaling Sassuolo's midfield.
Although he may not be a quick fix for Real, ranking as a rotation player based on his SciSkill Rating of 99.2, he certainly looks like he would be a key player in years to come.
As the most defensively minded of our options, Locatelli typically aligns with the Deep Lying Midfielder Player Role – tending the favour passing actions from deeper areas while not performing a high number of defensive actions.
This suggests he has his worth both offensively and defensively and a key contribution is his comfort on the ball in the middle of the park.
Looking at his Performance tiles for the 2019/20 Serie A campaign, Locatelli's biggest strengths are as follows; Counterpressing, Creating Overloads, and Passing into the Final Third.
These elements suggest that he is a reliable figure in turning defence into attack, but just where would he fit into Zidane's plans?
Well of course it would be a signing looking ahead rather than to the present, nonetheless, Locatelli would provide suitable cover for Casemiro, as well as the potential to offer a change in shape or play alongside the Brazilian.
Using the compare function, we can spot a number of similarities between the pair, but it's the contrasting styles of the pair which means a partnership could be an avenue to explore.
Casemiro (3318) and Locatelli (2385) both played over 2000 minutes in their preferred defensive midfield positions last season, and looking at their Playing styles we can see that Casemiro is much more rounded in the way he behaves but typically behaves most like a Ball Winning Midfielder.

Figure 1. Using the compare function, we can contrast Casemiro and Locatelli's Playing Styles from last season
Pair this with Locatelli who thrives as a Deep Lying Playmaker, and he could well be more suited to playing alongside Real's first choice midfielder or giving him much needed relief from time-to-time rather than having to wait for a first team chance.
This option does partly depend on the long-term plans from a tactical point of view in the Spanish capital. Nevertheless, such a signing would add valuable flexibility for Los Blancos.
JULIAN BRANDT (BORUSSIA DORTMUND)
SciSkill: 118.1 Potential: 132.3
Branded as one of Germany's up-and-coming stars over the past few years, Brandt has gone on to make over 30 appearances for his country.
Furthermore, like so many young Germans, the key ingredient has been plying his trade at home, as he opted to stay in the Bundesliga and join Borussia Dortmund from Bayer Leverkusen in 2019 despite interest from across Europe.
Now boasting over 200 Bundesliga appearances, the Deep Lying Playmaker is finding it harder to get into an attack minded Dortmund set up week in week out – so could delving into the unknown be a good progression?
Recent success certainly proves Brandt's worth in an offensive team, and in the previous two campaigns the 24-year-old has produced a total of 20 assists.
His passing metrics speak volumes as to why he is such a creative influence, and using our Performance tiles we can break down 11 different types of passing and unsurprisingly Brandt doesn't show many weaknesses.
Figure 2. Brandt's passing metrics from 19/20 were only bettered by Bayern Munich's Joshua Kimmich in the Bundesliga
His Direct Pass, Middle Long Pass and Chance Creation Pass all reflect the belief that on his day he can be an extremely useful asset in terms of attacking intent.
This reflects last season's contributions and he has struggled to get going this season, but with undoubted quality in his boots maybe a change could help rejuvenate such form.
PAUL POGBA (MANCHESTER UNITED)
SciSkill: 107.2 Potential: 107.2
Pogba's way out of the exit door hasn't looked much clearer than last month when agent Mino Raiola specified that the French midfielder wanted to leave Manchester United.
After his then world record transfer from Juventus in 2016, Pogba has had both positive and negative periods at United, though his performances throughout January have received high praise.
The most recent dealing with Los Blancos for Raiola came as goalkeeper Alphonse Areola headed the way of Madrid from PSG in 2019 – but what just would they get from a deal for Pogba?
First and foremost, it has been a struggle for Pogba to settle in Manchester United's team due to their use of two defensive midfielders, and Bruno Fernandes as the attacking anchor. However, a move to Madrid would surely provide the leverage for him to thrive in attacking spaces.
Two of his particular strengths in terms of his contribution during the 2019/20 season were his Reception in the Final Third and Reception in the Halfspace – core ingredients which Zidane may be looking to add from an attacking perspective.
Figure 3. Pogba's attacking prowess could match what Real are looking for
With fitness and confidence Pogba can quite easily return to heights of his 2018/19 season where he scored 13 and assisted 10 goals in the Premier League in 35 games.
The pedigree of the midfielder compared to the other options is stark and it would be a more experienced option for Real to assess.
His French connection with manager Zidane and a number of players would be beneficial, and over 70 appearances for his country and a World Cup medal give him high acclaim in his home country.
Even though the case of money and the asking price for Pogba may be more of an issue, Pogba's contract at Manchester United is set to expire in the Summer of 2022.
Analyse players of your choice through data!
Working in the professional industry and want to find players fit for your club? Request a free trial with SciSports today!