La Liga: how to find Spain's fastest developers through data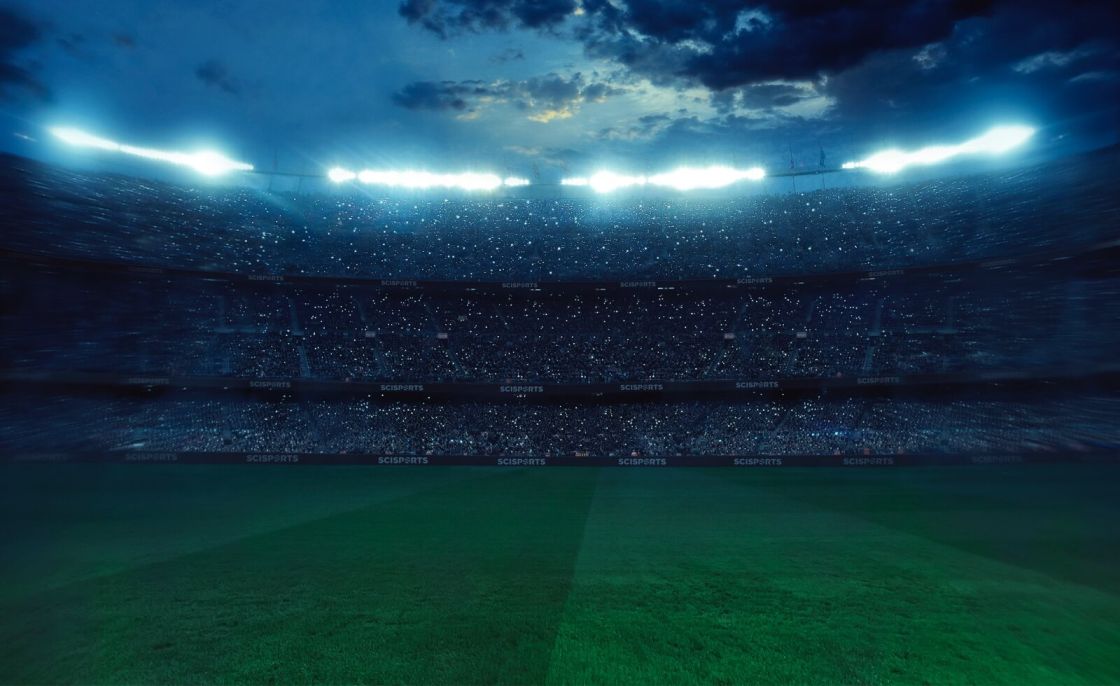 La Liga has seen an entertaining start to the season with Real Sociedad, Cádiz, Granada and Villarreal all part of a new-look top six.
Barcelona and Sevilla have struggled so far this campaign and the exceptional circumstances of the 2020/21 season suggest that there could be a few unlikely finishes in the league table.
A hectic schedule to the footballing calendar will result in more unpredictable results but it will nonetheless allow players to develop at a rapid rate across the league. Both youngsters looking to emerge and fringe players lower down the league table will have the opportunity to prove themselves in such an action-packed season.
Today, we take a look at La Liga's fastest developers over the last six months.
Using the SciSkill Index, we can see the current skill level of players in La Liga as well as their Potential and six-month development. For this post, looking at six-month development will be helpful to find players who have shown signs of fast progression in recent months. The overlap of the previous and current campaigns also means that the timescale includes indifferent conditions.
By setting our search limit to a maximum SciSkill of 80, we will look to find promising youngsters or other under 25s who are at the early stages of their top-flight development in Spain.
Below, we outline four of the fastest developers from La Liga right now.
Ansu Fati (Barcelona)
SciSkill: 74.6 Potential: 121.0
The young Barcelona forward is an easy place to start, having seen him break countless records since making his debut for the Blaugrana.
While Fati became the club's youngest-ever goalscorer in La Liga last season, it remained to be seen whether he could register consistent performances at the Camp Nou. Those doubts have all but gone with him four goals already this season and further success with the national side.
As shown below, the 18-year-old performed impressively in La Liga last season with Performance strengths in his Reception within the Final Third, Ball Carrying and Cutting Inside.
Figure 1. Fati impressed during his debut La Liga campaign
Everything that Fati has shown so far suggests that he will become a Key Player for Barcelona in the coming seasons. His Potential of 121.0 certainly shows that to be the case but his six-month development is even more startling.
A rapid rise of 21.3 in the last six months shows just how immediate and impressive his impact has been on the pitch. Continuing to build on the promise he has already shown in a Barcelona shirt will increase his development at a similarly rapid rate in the months and years to come.
Ander Barrenetxea (Real Sociedad)
SciSkill: 69.4 Potential: 108.2
Real Sociedad's fantastic start to the season has been due to a range of factors and continued improvement will certainly help youngsters in the side.
Alexander Isak, for instance, will look to kick on in attack but Ander Barrenetxea is an equally interesting case. The 18-year-old has made four starts this season, most recently in the weekend's 4-1 win over Celta de Vigo.
While he is yet to score or assist in his 320 minutes of league action, featuring regularly in this Real Sociedad team will act as a great opportunity for notable development. As shown below, his six-month development has been rapid and a Potential of 108.2 makes him an exciting prospect.
Figure 2. Barrenetxea has shown notable development in the last six months
Continued minutes in first-team football will likely see Barrenetxea develop further in the coming months alongside the likes of David Silva and Mikel Oyarzabal. Most interestingly, his first start on the right-hand side of midfield last weekend suggests that he will have some versatility to play on either wing.
That level of flexibility will also increase his chances of first-team minutes for the current league leaders.
Yan Eteki (Granada CF)
SciSkill: 70.4 Potential: 83.9
The 23-year-old is now in his second full season of top-flight action in Spain, having previously played for Almeria in the Segunda Division in 2018/19.
A six-month development of 5.6 demonstrates his improvement within La Liga with Granada. Finishing 7th in the league table last season shows up particularly well for Eteki considering he made a total of 28 appearances for the Spanish side.
While there is improvement needed going forward, the midfielder ranked well last season in terms of Pressing, Prevention and Recoveries – three key areas for his role as a Ball Winning Midfielder.
In the graphic below, we see how well he ranked in Prevention compared to other La Liga central and defensive midfielders.
Figure 3. Eteki ranks well in key areas for a defensive-minded midfielder
Eteki's role as a Ball Winning Midfielder means that ranking well in specific action types from a defensive point of view reflect particularly well on him.
Given that he is aged 23 and only just coming into regular La Liga minutes, his Potential is notably lower than Fati and Barrenetxea yet he still shows up as a fast developer in recent months. As a result of his skillset and central role, Eteki is likely to develop well with age.
He has seamlessly made the jump up from the second division to La Liga, perhaps showing it as a more cost-effective way to sign promising players with a view to long-term development.
Alejandro Pozo (SD Eibar – loan)
SciSkill: 67.8 Potential: 92.7
Alejandro Pozo stands as an interesting example of how the loan market can work to an elite club's advantage.
This season marks his third loan move away from Sevilla after stints at Granada CF and RCD Mallorca in the last two years. For the right-back and Sevilla, this provides a great opportunity for him to develop with a view to more permanent game-time further down the line under Julen Lopetegui.
From his development over the last six months (8.7), there is reason to suggest that a move back to Sevilla is possible. While he is now 21 years old, a Potential of 92.7 ranks relatively well amongst La Liga full-backs but it may be more a case of how quickly he can reach those heights.
Having played in a range of tactical systems, he stands as a relatively well-rounded full-back option. His performances last season categorised him as an Inverted Wing Back and further progression during this campaign may see him become Jesus Navas' long-term successor as the Spaniard nears this 35th birthday.
Although SD Eibar look set to compete for safety in the league this season, it will be interesting to see if Pozo will develop as Sevilla hope.
Find high risers in any league
Working in the professional industry and looking for the next big talent? Request a trial on the SciSports Platform today!