N'Golo Kanté: Using data to find a long-term replacement at Chelsea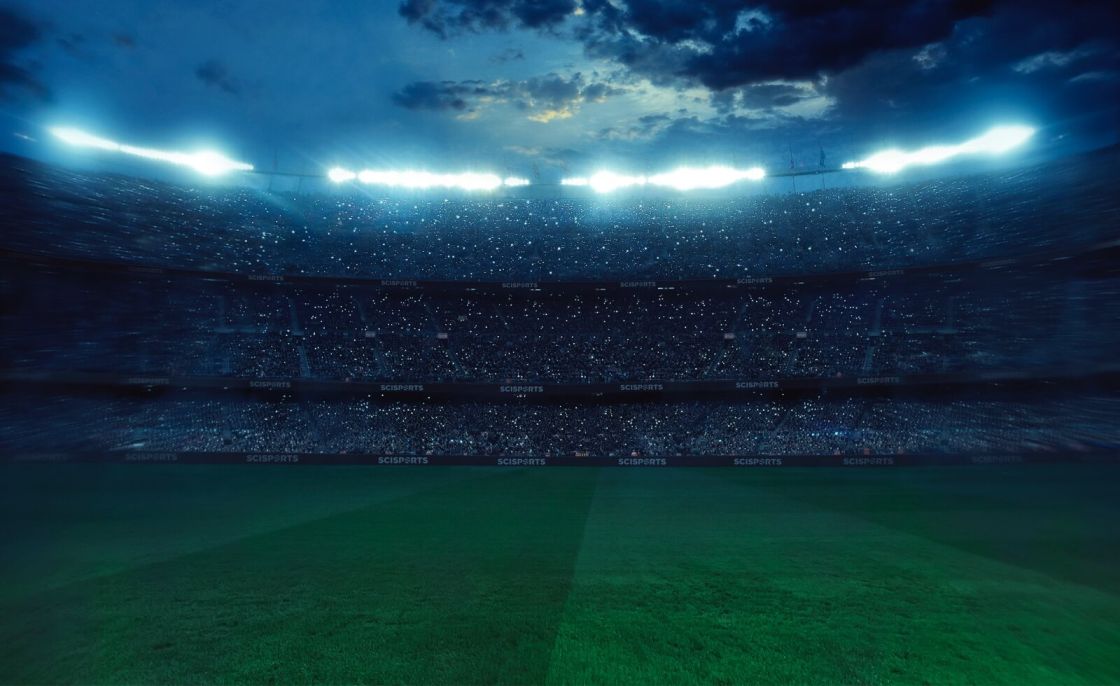 N'Golo Kanté's pivotal role in the Chelsea midfield may sometimes go unnoticed yet he has come a long way from his explosive introduction to Premier League football back in 2015.
As a young energetic defensive midfielder, he arrived at Leicester City from Caen as a relatively unknown proposition and with big shoes to fill in replacing Esteban Cambiasso.
Kanté flourished and five years on the World Cup winner and two-time Premier League winner is approaching 30 – so what next for Kanté and Chelsea?
Why are we searching for a replacement?
The 29-year-old is still an ever-present cog in the Chelsea midfield in his fifth season with the club.
Furthermore, the squad depth at the club has been improved massively this summer with big-name acquisitions, though Kanté will prove a very hard man to replace once the time comes.
Undoubtedly this shouldn't be anytime soon and the Frenchman has completed 90 minutes in all of Chelsea's eight league games so far this season.
Kanté has heavily featured back in his famed defensive midfield role, after two seasons where he has been pushed further forward whilst also having frustrating spells on the sideline due to multiple injuries.
His versatility and importance to the team is unquestionable and it is vital that Chelsea find a suitable replacement once the time comes. It remains to be seen when the Blues will need to have a Kanté replacement lined up but long-term recruitment strategy should have several options on Chelsea's radar.
What exactly is Kanté best at?
According to the Performance metrics – comparing players by position and league – the 29-year-old made a higher defensive contribution in terms of Recoveries than any other central/defensive midfielder in 2019/20; overall his contribution to scoring/preventing goals was well above the average.
The SciSports Platform allows us to look into each element in more detail and further outline a player's particular strength.
When looking at his Recoveries, we see this split into four elements (recoveries in final third out of picture below) – his tackling and recoveries in his own third prove to be his defining strengths ranking top in the league.
Figure 1. Kanté ranked highest overall for recoveries from central/defensive midfielders in 2019/20 Premier League
Such elements of strength don't come as a surprise, with Kanté ranking above average in these areas in each of his five previous Premier League campaigns. That level of consistency in such a physically demanding position is something that makes the France international particularly valuable.
The Frenchman's versatility has already been mentioned, but his effectiveness playing as a holding midfield is key.
With most of his minutes played as a defensive midfielder, Kanté typically behaves as a Deep Lying Playmaker. Attributes of this role include a player performing many passes in their own third and into the final third whilst not performing many physical actions.
Kanté shows a calmness on the ball that he has improved and developed over his time with London, though he does still show signs of an aggressive terrier-like nature that he possessed when first coming to England as he has some likeness to being a Box-to-Box Midfielder and a Ball Winning Midfielder.
These Player Roles can help with our search for a valuable replacement and our consideration will stem from his ability as a Deep Lying Playmaker though bearing in mind his high defensive output will also be important.
Drawing up a criteria
Outlining a set of criteria is key for narrowing down a player search. The focus behind our search below shows how we are looking for a long-term replacement for Kanté as well as a high potential to keep Chelsea pushing for trophies in the future.
Age: under 28
Similar to: N'Golo Kanté
Strengths: Recoveries and passing
SciSkill: above 90
Potential: above 110
Initial shortlist
We used these components to find those most suitable to replace Chelsea's midfield maestro, and many of his Premier League rivals feature as stern competition.
Of those on the list, nearly all alike Kanté typically behave most like a Deep Lying Playmaker while nine of ten on the list possess a similarity of over 75% to the Frenchman.
Pierre-Emile Højbjerg ranks highly in the list after recently signing for Chlesea's local rivals Tottenham.
The Dane possesses a SciSkill Rating of 103.6 and at 25 is still showing signs of progression with a SciSkill Potential of 111.9.
At the present time this would rank him a Rotation Player at Chelsea with the potential to become a First Team Player in the future.
At 25 years old, Højbjerg is the second oldest in this list which further highlights the array of young talent that could be offered in the next few years.
All is well and good looking at the mass of potential of these players, however, we can look at their strengths in more detail to get a better idea of how they would compare to Kanté.
Three of the best?
Using the compare function we can directly compare and contrast player strengths – in this case against N'Golo Kanté
Franck Kessié (AC Milan), Youri Tielemens (Leicester City), and Ismaël Bennacer (AC Milan) are all at different stages of their development, though there is no doubt that they all have positive years ahead at the top level of the game.
These three options all register like Kanté in the fact they most behave like a Deep Lying Playmaker, while their contributions to the team also resonate with the Chelsea man.
When comparing the three directly we can see that the roles Franck Kessié showcases are most comparable to Kanté, nonetheless, Bennacer offers versatility and many elements to his midfield play – typically behaving as a Deep Lying Playmaker, Box-to-Box Midfielder, and as a Holding Midfielder.
Figure 2. Comparing the three options through the SciSports Playing Style Blueprint
It is questionable whether these three young figures could step into Kanté's role as of yet but their SciSkill Development shows that all three will reach a high potential in the next few years.
Both Kessié and Bennacer are at their highest SciSkill levels so far in their career and have shown a surge in development in the last six months with their SciSkill levels rising by 11.5 and 11.7 respectively.
At 23, Tielemens already has the most top level experience of the three at both international and domestic level and has become a Premier League regular under Brendan Rodgers leadership at Leicester City.
Since bursting onto the scene back in Belgium with Anderlecht, Tielemans has boasted a SciSkill level of above 80 since the age of 17 and he has the highest potential of the three picks – it is projected he will reach his SciSkill Potential of 130.3 in around two years time.
Figure 3. All three options boast a SciSkill Potential way above our 110 threshold for this search
Who is the best fit?
All three options are worthy of mention and have exciting careers ahead of them – though some are more suited to fulfilling Kanté's unique credentials than others.
When looking at performance tiles and contributions, his main efforts for the team came in passing and recoveries.
Perhaps the most attack-minded of our trio is Tielemens who possesses multiple strengths in his passing techniques. The Belgian acts as a cog in a Leicester City side which play attractive football and they like to keep the ball moving, so his ability to play long and direct passes helps get the team up the pitch.
His goal contribution is hard to ignore with three goals already in the 2020/2021 Premier League, nevertheless, he tends to play mostly in an Advanced Playmaker role and is less defensively-adept than Kanté.
In reflection, when it comes to looking for a like-for-like replacement he may not necessarily be what Chelsea need – especially with the future attacking options already at the club's disposal.
Both Bennacer and Kessié are more suited to taking over Kanté's workmanlike approach and both play together in the middle of the park with AC Milan.
Bennacer ranked highly in terms of recoveries last season whilst Kessié is ranked with a 94% similarity to Kanté – the highest of any player on our shortlist.
The pair have largely appeared together in holding midfield in a 4-2-3-1 this season as Milan have surged to the top of the table after five wins and two draws so far.
On this occasion, Kessié gets the nod from us with his wealth of first team minutes at AC Milan and the Ivory Coast particularly hard to ignore. Consistency may not be enough in itself to become a world class player, but matching that with key attributes certainly helps.
After debuting for the national team in 2014 at just 16, he now has 39 appearances to his name and 147 appearances domestically with Milan since initially joining on loan in 2017.
Figure 4. Kessie's SciSkill Development has accelerated since the restart in Italy
Fast forward to today and he boasts a SciSkill Rating of 109.4 and a SciSkill Potential of 124.3, further highlighting his worth as a valuable commodity and as a Key Player for the Italian giants.
We can compare this to Chelsea's current crop and such numbers suggest that Kessié wouldn't be too far down the pecking order at Stamford Bridge either.
Ranking as a First Team Player, in terms of SciSkill, the Ivorian only ranks behind Kanté and Jorginho among Chelsea's current central/defensive midfield options. As shown below, his Potential is also worth of note.
Figure 5. Kessié ranked compared to Chelsea's central/defensive midfielders
Breaking into the ranks at this time would be no easy feat with the likes of Kanté and teammate Jorginho proving to be sustainable building blocks in both the defensive and offensive phases, though there is no doubting Kessié's potential as a suitor in the near future.
Find a replacement for a player of your choice!
Working in the professional industry and want to draw up similar player searches? Request a trial with SciSports below.