Ones to Watch: a data-driven look at exciting summer transfers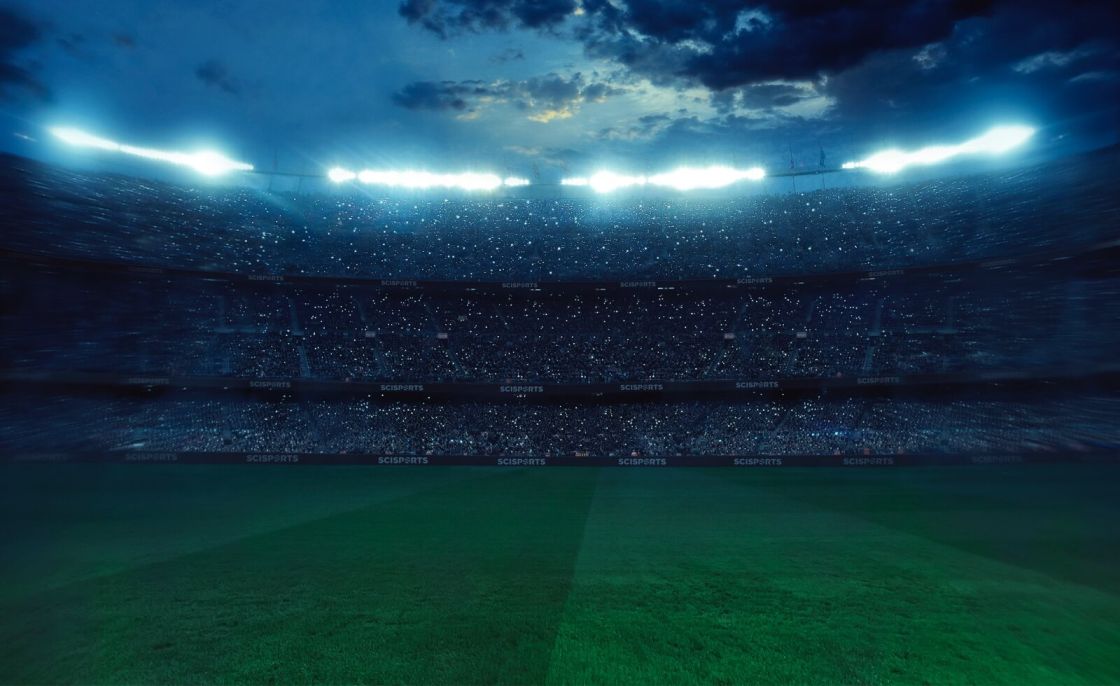 The European transfer window came to a close in early October after an extended period for clubs to do business – a move which will see less than three months separate the summer and January windows.
With COVID-19 affecting the financial landscape in football more than ever, stellar signings have been at a premium. Nonetheless, a look to the future can leave fans of some top European sides very excited.
Today, we take a data-driven look at a selection of youth talent to look out for this season as they settle into their new clubs.
DOKU DELIGHTS
Stade Rennais are no strangers to developing exciting young talent through their academy ranks, and their aim of aiding the progress of Europe's next big stars continues after signing 18-year-old winger Jérémy Doku from Anderlecht..
Ousmane Dembele and Tiémoué Bakayoko are just two recent examples who have experienced big moves in Europe, whilst previously laying claim to Champions League winners Yoann Gourcuff and Mikael Silvestre.
Doku has impressed in his home country with Anderlecht and makes the move after two goals and four assists in their first seven games this season.
Furthermore, the month of September saw the Belgian make his international debut, before going on to make five appearances in the last two months and score in a 5-1 Nations League win against Iceland.
Stade Rennais are certainly signing someone with a promising future, ranking as a Hot prospect for the French outfit – with the potential to be a Key Player at the club.
Consistent minutes on the field have certainly helped Doku towards significant SciSkill Development in the last six months; the wingers rating rose by 9.7 and leaves him with SciSkill Potential of 104.3.

Figure 1. Doku's projected SciSkill Development
In terms of the type of player Julien Stéphan is acquiring, Doku makes the move to France with both talent and knowhow. The Belgian made his Anderlecht debut at just 16 and made 37 appearances for the Brussels side.
Furthermore, his skills in forward areas ranked him highly in terms of his Performance in the Jupiler Pro League last campaign – Doku registered a high performance carrying the ball, dribbling into the box, and reception into the final third in 2019/20.
How big a part in the starting XI the 18-year-old will play remains to be seen, although he played just over an hour in his side's 2-1 victory over Stade Brest on Saturday.
Stéphan's team line up primarily in a 4-3-3 formation, and although Doku's rivals for the wing positions are older and more experienced, he holds by far the biggest Potential and development. Not only that, but the French side has a great reputation for developing exciting young talents.
AOUCHICHE A SAINT?
French midfielder Adil Aouchiche's SciSkill has risen rapidly over the last six months by 14.9 as he makes his professional bow.
Coming through PSG's youth ranks, he made steps into first team football last season but only managed one league start with the club before this summer's move to Saint-Étienne.
His new side have made a mixed start in Ligue 1 but from early rounds it is more than clear that Aouchiche will have a massive part to play throughout the season and is already proving an exciting buy.
So far the 18-year-old has started all nine league games whilst registering two goals and an assist.
In doing so, the Frenchman has played the majority of his minutes in attacking midfield but profited on the left wing against FC Nantes, scoring and assisting in a 2-2 draw in September.
MICHÄEL MAKES MARSEILLE SWITCH
Michäel Cuisance's potential has been spotted by many clubs at just the age of 21, and it was last summer that Bayern Munich continued their purge of young Bundesliga talents by signing the midfielder from Borussia Mönchengladbach.
A year later he is on the move again, looking to prove himself at the top level back in France with Marseille.
The French youth international – who has registered two goals in seven appearances at under-21 level – made his breakthrough at Gladbach not long after he turned 18 and made 10 starts and 25 substitute appearances for the Foals in the league.
As shown below, looking back to his high involvement in the 2017/18 Bundesliga campaign illustrates just how much promising the youngster has shown in his career so far.
Figure 2. Cuisance was superb in his debut Bundesliga season 
If Marseille can unlock some of that potential, a successful loan move in the south of France could see him rivalling for a more guaranteed place in Hansi Flick's side.
Despite limited minutes upon his arrival in Munich, Cuissance was part of a matchday squad who won an unprecedented 23 matches in a row culminating in Bundesliga and Champions League triumphs.
A major part of his development was with the second team and despite only featuring in five league matches in 3.Liga he made an impressive contribution.
While only boasting a small number of minutes in senior football, Marseille have invested in a promising youngster who will most likely prove a worthwhile loan if he can stay fit and earn regular game time in Ligue 1.
The Advanced Playmaker has made a good start in France having started in three games and will look to make his mark both in Marseille and back in Munich.
PART OF THE PACK
Premier League Wolves are continuing their poetic relationship with the Portuguese leagues after breaking their transfer record to sign Porto forward Fabio Silva for a club-record reported to be around €38.8 million.
The 18-year old is the youngest ever player to represent Porto in the league; debuting in August 2019 at 17 years and 22 days.
Furthermore, he follows in the footsteps of Diogo Jota, Rúben Neves and João Moutinho as just some of the Portuguese stars who have been tempted into a move to England with the club's connections to super-agent Jorge Mendes.
Silva signed in early September ahead of the start of the Premier League season, although Wolves' 2019/20 was well and truly still alive as they reached the Europa League quarter-finals before losing to eventual winners Sevilla.
The Portuguese youth international has made brief appearances in cup competitions so far, but does hold promise at the top level, featuring in Porto's squad for 25 league games last season and contributing with starts in cup competitions.
All in all, Silva is one for the future and the pack of Portuguese Wolves are certainly going to be hunting down more success in years to come.
PEDRI AIMING TO BE NEXT PEDRO?
Barcelona's latest potential wonder kid has bags of potential, with Pedri boasting a SciSkill Potential of 105.3.
The 17-year-old stands in good stead heading to the Nou Camp having donned the nickname of "Canarian Iniesta" being linked to one of Barcelona's all-time greats.
Ranking as a Hot Prospect with potential to become a Key Player, Pedri offers attacking potential as he typically behaves as an Advanced Playmaker – but he does offer a few different elements to his game as shown through SciSports Player Roles.

Figure 3. Pedri's Playing Style Blueprint
His fruitful attacking nature started to mature with Las Palmas in La Liga 2 last season, registering three goals and seven assists in 36 league appearances in his debut professional season.
The Spanish under-21 international's development has accelerated and his opportunities so far at Barcelona may have come as a surprise to some.
Playing in a variety of positions across the frontline, Pedri has been in Ronald Koeman's thinking in every league game and has earnt a start in the last two games.
Most notably, Pedri completed 81 minutes at right wing in the El clásico defeat against Real Madrid before completing the full 90 minutes against Juventus in the Champions League.
FIND THE NEXT WORLD TALENTS
Working in the professional industry and want to use data to find the best young talents? Request a free trial with SciSports today!