Scouting Europe: Finding the next David Silva through data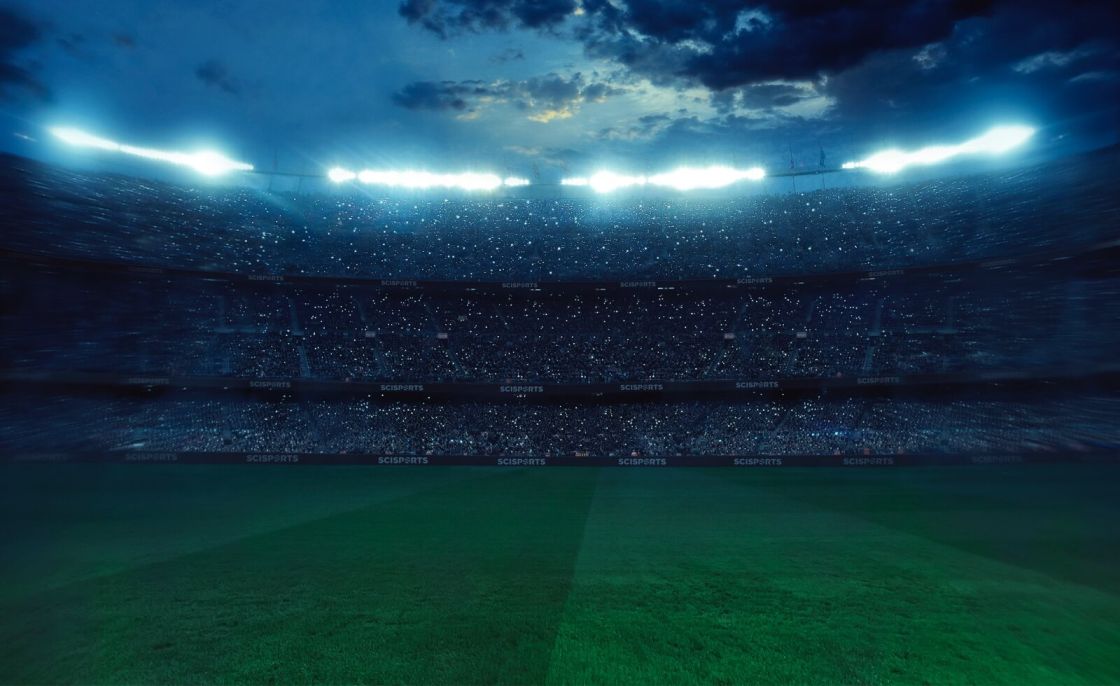 David Silva's move to Real Sociedad looks to be a match made in heaven as he continues to be one of the world's best creative midfielders.
The 34-year-old's move back to his homeland from Manchester City doesn't look like it will be a quiet final few years for his playing career. Real Sociedad are currently top of La Liga with just one defeat in their opening nine games and a highly ambitious squad doesn't look like tailing off anytime soon.
No matter when the time comes for Silva to finally retire from the game, finding the next crop of young talent to fill that creative void around Europe will be a difficult task.
Today, we look to find successors to Silva's well-acclaimed throne as one of the best creative midfielders in Europe.
What the data tells us about Silva's role and strengths
Silva's role as an Advanced Playmaker has seen him thrive as one of the best creative midfielders in Europe over the last decade. His major honours with Manchester City and the Spanish national team speak for themselves, yet the level of consistency is also a notable characteristic.
When combining his technical attributes and longevity at the top of European football, finding the next David Silva probably isn't possible. Yet finding a player who has shown signs of developing into a similar type of midfielder can be achieved through the SciSports Platform.
His role as an Advanced Playmaker will allow us to refine our search for players who match that playing style, as well as a closer look at what he thrives at most through the Performance metrics. As shown below, his reception in the penalty area during the 2017/18 proved far greater than other midfielders in the Premier League.

Figure 1. Silva's influence in the penalty area is highly valuable
What that shows is a highly valuable combination between creating chances for teammates as well as being a direct threat in goal-scoring areas too. All of those elements make our search for potential successors more interesting in that Silva isn't a creative midfielder in the traditional sense – instead boasting qualities in several offensive areas.
Therefore, players discussed throughout this post will include some who have shown signs of being able to develop into a role that has seen Silva be so successful over the years.
Player search criteria
To narrow down our player search, we will be using the below criteria to examine players similar to Silva with relatively high development ceilings and currently under the age of 24.
Age: under 24
SciSkill Potential: 85
Similarity: At least 75% similarity in terms of playing style to Silva
Below, we take you through three players who tick all of those boxes.
Amadou Haidara (RB Leipzig)
SciSkill: 88.0 Potential: 104.5
Amadou Haidara ranks as the most similar player to Silva in terms of playing style at 98%. Since suffering a cruciate ligament injury in 2018, he is yet to reach the potential that his quality suggests with RB Leipzig.
Making the well-trodden pathway from Red Bull Salzburg to Leipzig in January 2019 looked to be a highly promising move for the midfielder. However, he only registered 815 minutes in the Bundesliga last season and is yet to really establish himself in Julian Nagelsmann's side.
Having said that, a six-month development of 6.0 and five appearances so far this season suggests that the 22-year-old could be about to make his mark for the German side. In terms of technical qualities, his passing attributes stand out the most with high rankings across the board.
As shown below, Hairara's Passing value was in the top rankings compared to other Bundesliga central/defensive midfielders last season.

Figure 2. Haidara's Passing ranking compared to other Bundesliga midfielders last season
In particular, his range of passing into highly valuable goal-scoring areas shows up well and outlines his strengths in possession.
Although Haidara ranks well in key areas just like Silva, the level of consistency in his performances and availability for selection means that he has some way to go before reaching his true potential.
If he can overcome those issues, he is well-placed to replicate a very similar role to Silva. It remains to be seen how well he can do that over a sustained period of time and what level of opposition he does it against too.
Federico Valverde (Real Madrid)
SciSkill: 93.2 Potential: 118.3
Although only 22 years old, Federico Valverde is already a well-known name around Spain and the rest of Europe.
The midfielder has a 75% similarity to Silva in terms of playing style, though it is worth noting slight differences in their respective positions. Valverde tends to operate more as a central midfielder with less impetus on getting forward like the Spaniard. As explained here, though, a shift further forwards might just play to his strengths.
Growing involvement under Zinedine Zidane last season saw the Uruguayan rack up over 2,000 league minutes. Those appearances showed Valverde to mostly align with the Advanced Playmaker role – similar to Silva – despite also matching some of the criteria for a Box to Box Midfielder.
If he is to fulfill his duties further forward like the Real Sociedad playmaker, Zidane could look to play him in a more advanced role that plays to his main strengths. Last season, for instance, Valverde added high value in his Dribbling, Offensive Positioning and Passing.
In the snapshot below, we see how the 22-year-old thrived in his Dribbling attributes compared to other midfielders in the Spanish top-flight last season.

Figure 3. Valverde's Dribbling attributes stand out as a key strength
Given the defensive abilities of Toni Kroos and Casemiro, harnessing more attacking responsibilities in a midfield three for Real Madrid might help Valverde unlock his potential in some key areas.
One consideration that Zidane may also need to consider is the balance of the midfield with Martin Ödegaard and others also worth bearing in mind long-term.
Although he proves different to Silva from an aesthetic point of view, there is no doubt that Valverde has an exciting set of attributes to build on as he looks to become one of the world's best attacking midfielders.
Mohammed Kudus (Ajax Amsterdam)
SciSkill: 57.9 Potential: 89.8
Mohammed Kudus' move to Ajax earlier this year has proven to be a significant step in his career after thriving in the Danish top-flight with FC Nordsjalland.
Ajax's reputation for developing young talents will have Kudus on the radar of many followers of European football yet comparisons to Silva prove an interesting case. Although boasting an 88% similarity in playing style to the Real Sociedad playmaker, that probably doesn't paint the whole picture for his long-term development.
As discussed above, Silva's creativity has traditionally come within possession-based sides who dominate the ball and therefore allow him to get into the final third and penalty area. For Kudus, a similar narrative is true both previously in Denmark and now in the Netherlands.
However, 10 goals and one assist in the Superliga last season indicate that he is less involved from a creative perspective and more so directly in front of the goal. That is also backed up by his role as a Shadow Striker last season which indicates more involvement in front of goal rather than creating like Silva.
As we see in the snapshot below, Kudus is still at a relatively low number in terms of SciSkill. It is likely that he will continue to rise over the coming years at Ajax and he is arguably in one of the best environments to continue his development at an important stage of his career.

Figure 4. Kudus has plenty of room for development in the coming years
Furthermore, the 20-year-old's ability in Dribbling and Offensive Positioning shows some similarity to Silva but his Passing is less superior and therefore indicates a key difference in their main strengths as a whole. As a result, playing in a more advanced midfield role or even in a forward position could be more likely in the long-term for Kudus.
Dusan Tadic's Shadow Striker role through the middle of Ajax's front three last season may be the perfect blueprint for Kudus to develop into but it remains to be seen what the long-term plan is for the youngster.
Any development for the rest of the year has been hampered by a knee injury that could see him out for several months. Nevertheless, Kudus stands as a hugely exciting talent and one that has several possibilities from a tactical point of view in the long-term for Ajax.
Find and compare players of your choice through data!
Working in the professional industry and looking for that extra helping hand? Request a free trial with SciSports today!