Scouting Europe: Finding the next Denis Zakaria through data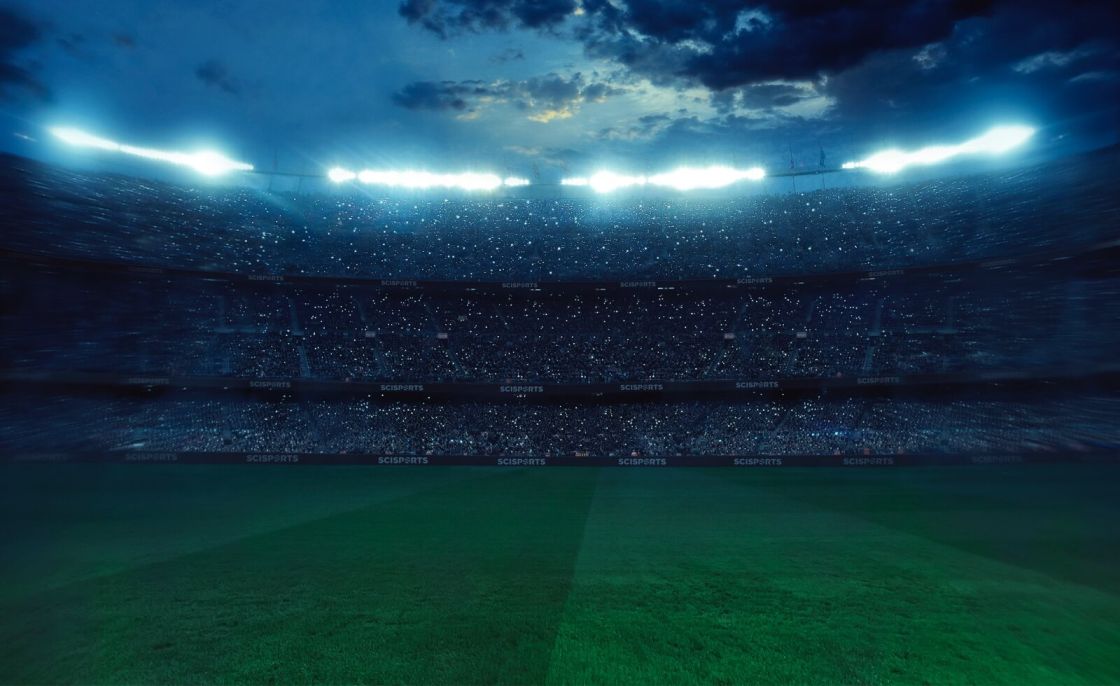 Denis Zakaria has been one of the hottest names in European football over the last few seasons.
The 24-year-old stands out for his ability to cover defensive depth in midfield, protect his side's defence and also drive the ball forwards. All of those attributes make him an incredibly well-rounded central midfielder.
Having progressed through the ranks of European football, today we will be looking for similar players who have the ability to do exactly the same in the coming seasons.
What the data tells us about Zakaria
Zakaria's rise towards the top of European football has been a steady one, yet equally impressive with Borussia Monchengladbach. As a central or defensive midfielder, he has demonstrated several capabilities in the Bundesliga that prove why he is such a valuable asset.
In terms of his playing style, the 24-year-old best fits multiple Player Roles including Holding Midfielder, Ball Winning Midfielder and Box-to-Box Midfielder. What this tells us is that the Switzerland international ticks several boxes when looking for a high energy midfielder who provides defensive cover and looks to get his team on the front foot.
Those characteristics are mirrored in his high performance across several action types. When looking closer at his Performance metrics, Zakaria has consistently performed well in areas such as Recoveries, Pressing, Dribbling and Passing. As shown below, last season showed him to be a highly valuable asset in terms of Dribbling.

Figure 1. Zakaria ranked as one of the best midfielders in Dribbling last season
Compared to other central and defensive midfielders in the Bundesliga, Zakaria has shown several standout qualities from a defensive point of view. What is most impressive, though, is how those attributes are well-matched by ball-carrying and distribution strengths too.
In sum, this illustrates how well suited the 24-year-old is to an all-action midfield role. All of these factors in terms of role and strengths will be considered when searching for similar players below.
Player search criteria
In order to find some interesting names, we will be using the SciSports Recruitment Platform to its fullest extent. This includes searching for players under the age of 21, currently playing outside of Europe's top five leagues and have similarity to Zakaria both in playing style and strengths.
Age: Under 21
Similar to: Denis Zakaria (at least 75% playing similarity)
Strengths: Passing, Recoveries, Dribbling and Pressing
Leagues: Senior leagues outside of Europe's top five
Below, we take a detailed look at three players that best match our criteria.
Morten Frendrup (Bröndby IF)
SciSkill: 48.8 Potential: 86.3
Morten Frendrup is first up, a player who made his Superligaen debut in the 2017/18 season despite still only being 19 years old. The youngster registered over 1,900 minutes in the Danish top-flight last season with Bröndby IF after impressively developing through the club's youth ranks.
Predominantly functioning as a defensive midfielder, the teenager operates as a Ball Winning Midfielder or Holding Midfielder for his side. Totting up nearly 2,000 minutes in the league last season gave supporters the first opportunity to see his skill set on a consistent basis.
As far as Zakaria comparisons go, he is 91% similar to the 24-year-old in terms of playing style. Furthermore, key strengths in defensive actions suggest that he is well placed to develop at a considerable rate. Particular strength in Power Play – attempts to win the ball in physical duels – last season illustrated his suitability to making an impact in senior football.
In the snapshot below, we see how the 19-year-old has rapidly progressed in terms of SciSkill over the last six months.

Figure 2. Frendrup has shown notable signs of development recently
A rapid rise of 18.8 is largely due to his extended game time for Bröndby IF where he has not only played, but also been part of a successful side. Featuring in all nine games so far this season, Frendrup has helped his team to six wins and currently find themselves in third place.
With a Potential of 86.3 projected for five to six years time, Frendrup will need to continue his recent development to reach those heights and find the next step in his career progression.
Finn Ole Becker (St. Pauli)
SciSkill: 52.4 Potential: 87.3
Moving over to Germany, the 2. Bundesliga can often be a hotbed for young talent looking to develop at a rapid rate. In the case of Finn Ole Becker, the midfielder has shown signs of doing exactly that.
The 20-year-old has 90% similarity to Zakaria in terms of playing style – including high output as a Holding Midfielder and Box-to-Box Midfielder. With 19 starts in the league last season, further game time during the 2020/21 campaign will show more of his tendencies from a stylistic point of view.
When looking in more detail at his Performance metrics from last season, the German ranked well overall compared to other central and defensive midfielders in the league. Most importantly for Zakaria comparisons, he thrived in Passing, Defensive Positioning and Offensive Positioning – three areas that the Borussia Monchengladbach man has historically topped too.
As we see below, he ranked in the upper echelons for Defensive Positioning last season.

Figure 3. Becker ranked well in Defensive Positioning during the 2019/20 campaign
An important factor to consider with Becker is that St. Pauli struggled in 2019/20, finishing 14th, and have only won one of their first five games this season. With Mats Möller Daehli departing in January, too, Becker has a real opportunity to prove his worth at the club.
The underlying Performance metrics show that the 20-year-old adds high value to his side and does so in a similar way to Zakaria for Borussia Monchengladbach.
Samuele Ricci (FC Empoli)
SciSkill: 45.0 Potential: 88.2
Fresh from his first full season in senior football during 2019/20, Samuele Ricci is a key player to watch over the coming months and years.
Still only 19 years old, his six-month SciSkill development of 11.1 backs up impressive performances in Serie B. Most importantly, though, the Italian ticks several boxes when looking for players similar to Zakaria.
Key strengths in Dribbling, Recoveries and Ball Retention highlight Ricci's capabilities to playing an influential midfield role. Not only that, but he also has 95% similarity to Zakaria in playing style.

Figure 4. Ricci's Playing Style Blueprint from the 2019/20 season
Although different to Zakaria in stature, the 19-year-old has already demonstrated several attributes that indicate a similar style of play over the coming seasons.
Sitting pretty at the top of the Serie B table with Empoli right now, the Italian will be hoping to continue his influence in central midfield and break into the Italian top flight with his boyhood club.
Find players of your choice!
Working in the professional industry and want to find players for your club or agency? Request a free trial with SciSports today.