2019/2020 Season: Sevilla FC & Real Betis Balompié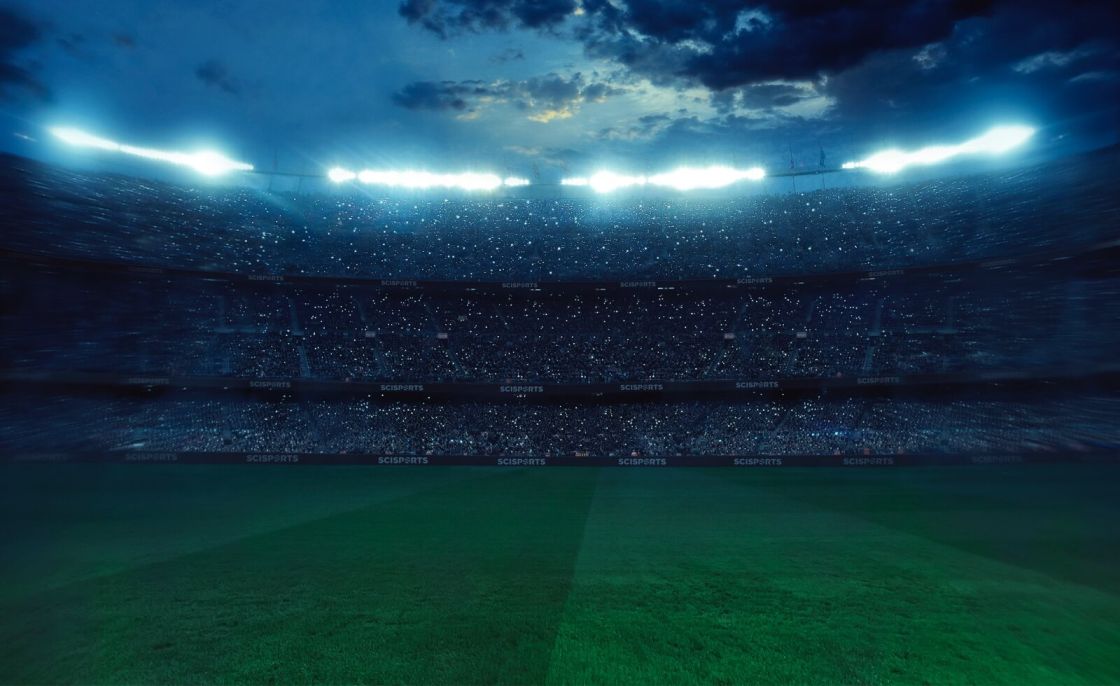 The transfer window is still up and running, but the two La Liga teams from Sevilla have injected their teams with some quality already. Since the return of Ramon Rodriguez Verdejo (known as Monchi) as Sporting Director, thirteen players have been joining the Sevillistas. A few miles down south, Betis Sevilla has reinforced their team as well. Big names such as Fekir and Iglesias joined the Beticos. In this blog, we will take a look at the two clubs from Sevilla and what we can expect from them this season.
Both the teams had a decent first half of the 2018/2019 season. After matchday 19, Sevilla FC shared third place with Real Madrid. Real Betis were fighting for their spot between the fifth and seventh place. The second half of the season both had troubles maintaining the level they had reached before the winter. Sevilla FC finished in 6th place and is secured themselves of a spot in the Europa League group stage. Real Betis finished halfway the La Liga table, after finishing strong with a win at the Estadio Santiago Bernabéu (0:2).
Sevilla FC
After their strong start of the season, Sevilla had difficulties in maintaining their level. This resulted in the sacking of trainer Pablo Machín. In the first half of last season, their 1-3-4-1-2 helped them to collect the necessary points, losing only four matches (among which FC Barcelona, Athletic Bilbao and Real Betis away). After sacking Machín the day after they were knocked out of the Europa League, Sevilla FC switched to a 1-4-4-2 with a double pivot. Winning 4 out of the first 5 games in the after-Machín era gave them some air to end the season in sixth place.
This season, the composition of Los Rojiblancos changed. First, they appointed a new manager in the name of Juan Lopetegui. Next to appointing a new manager, they appointed Monchi as their man to rebuilt Sevilla. After these changes, the transfer objectives could be defined and the hunting season started.
Ronny Lopes, Jules Koundé, Munas Dabbur, Lucas Ocampos, Diego Carlos, Joan Jordán, Óliver Torres, Luuk de Jong, Fernando, Nemanja Gudelj, Reguilón and Bryan Gil (promoted from Sevilla B) all arrived in Estadio Ramón Sánchez Pizjuán. Opposite these reinforcements were the departures of (among others) Wissam Ben Yedder, Pablo Sarabia, Quincy Promes, Luis Muriel and Maximilian Wöber.
Sevilla FC is likely to play a possession-based system under trainer Lopetegui. In his first two matches against Espanyol (0:2 win) and FC Granada (0:1 win), the Andalusian club played in a 1-4-3-3 system. Former PSV-captain Luuk de Jong acted as their striker, while signings Jordán started both the games in midfield together with Fernando (as a single pivot). Diego Carlos and Reguilón started in the defence.
Luuk de Jong
This season, Sevilla is likely to play with Luuk de Jong as their centre forward. The Target Man is strong in the air and is able to keep possession using his body perfectly. Next to that, de Jong knows how to find the net scoring 32 goals and assisting another 10 in his total of 43 official matches last season (8 CL games, 4 goals & 2 assists). Only 4 players contributed more than Luuk de Jong did when analysing his shot Contributing Ratings during last season's Eredivisie campaign:
Image 1. Shotgun chart for Luuk de Jong
During the 2018/2019 Champions League campaign, de Jong won more aerial duels (51) than any other player, while PSV only played the group stages. Next to that, only two players had more headers on goal than de Jong (Icardi and Cristiano Ronaldo). But will Luuk de Jong be able to 'replace' Ben Yedder as Sevilla's goalscoring centre forward? There is quite a gap to fill when looking at Ben Yedder's shot contribution during last seasons La Liga campaign:
Image 2. Shotgun chart for Wissam Ben Yedder
Joan Jordán
Coming in from SD Eibar, he managed to secure his starting eleven spot right from the start. After scoring four goals last season, Jordán opened his account for Sevilla FC during last weekend's win against FC Granada. The Box-to-Box midfielder is an accurate (long) passer:
Image 3. Passing chart for Joan Jordán
As we can see in his passing chart, Jordán covers length with his (cross)passing to both his left and right. With accurate passers Banega and Fernando on his side, Lopetegui has found himself a trustworthy midfield trio that will suit his style of play offensively.
The season started well for Sevilla FC. Looking at their incoming and outgoing transfers, we would not be surprised if Los Rojiblancos manage to perform slightly better than they did last year. The depth of their squad could probably win them some points comparing to last seasons.
Real Betis Balompié
More to the south, the Estadio Benito Villamarin is located down Avenida la Palmera, where arch-rivals Real Betis Balompié are playing their home games. Their 2018/2019 is somewhat comparable with the season Sevilla FC had. After a turbulent but good first half of the season, Betis slowly slipped to the 10th place.
This summer, the Verderones replaced their trainer Quique Setién with Rubi, who managed to finished 7th and secured RCD Espanyol a Europa League ticket.
Setién was praised at Betis for his style of play. He likes to play a high-risk and entertaining game, putting pressure on the opponent everywhere. Combined with them playing out from the back, football idealists were pleased with the game Real Betis played. In the second half of last season, they could not manage to maintain their level, reaching their season-low with their loss against UD Levante (who did not win in the previous nine matches before facing Betis).
Rubi likes his team to play in a 1-4-3-3 with a single pivot. His style of play is comparable with the style of Setién, 'cleanly' playing out from the back. However, Rubi is not pressing as high as Setién likes his team to do. The current Betis coach likes his team to start a bit deeper and utilise the spaces left by the opponent's defence when recovering the ball. Next to that, Rubi looks to adjust his game slightly more to his opponent than Setién did.
Borja Iglesias and Nabil Fekir
Los Verdiblancos brought in two players who will strengthen their offensive play. Borja Iglesias and Nabil Fekir were bought from respectively RCD Espanyol and Olympique Lyonnais. Iglesias followed his manager to Betis after scoring 17 La Liga goals last season, helping RCD Espanyol to qualify for the Europa League.
Iglesias doesn't fit a particular Player Role. He shows characteristics from a Poacher, Mobile Striker and a Pressing Forward. When in possession, Borja likes to drops himself, to lure the defenders out of position, before utilising the space in behind. Another quality Iglesias possesses is beating defenders in their back, mainly by positioning on the blindside before surprising his opponent with a run in behind. At the moment, Iglesias is not playing due to an injury on his ankle, but he will play the necessary minutes this season. Can he show his worth for Rubri once again?
Last season, Lo Celso was Betis' Advanced Playmaker. Fekir is likely to replace the gap that Lo Celso leaves. The Frenchman is likely to play as a support for his centre forward (Iglesias or Morón). Looking at his Player Role, it seems that this role will be a perfect fit for the oldest one of the Fekir-brothers:
Image 4. Nabil Fekir's footprint regarding his Player Roles
When we look at his main Player Role, we can see that Fekir shows the characteristics of a Shadow Striker, followed by those of an Advanced Playmaker role. With players like William Carvalho and/or Guardado behind him and Canales next to him, Betis' midfield seems to be in balance.
The Heliopolitans lost some key players like goalkeeper Pau Lopez, Juan Firpo and Lo Celso (bought after his loan spell but sold immediately to Tottenham Hotspur), but with their experienced players like Joaquin, Tello, William Carvalho, Guardado, Canales, Iglesias and Fekir, Real Betis (and Rubi) could be a Europa League ticket contender this year.
Analyze your own team
Do you want to know how you can strengthen your team in the most efficient way? Are you able to find the right replacement for a specific Player Role in just a few clicks? With SciSports' platform, you will.