Using data insights to find Ligue 1's next big names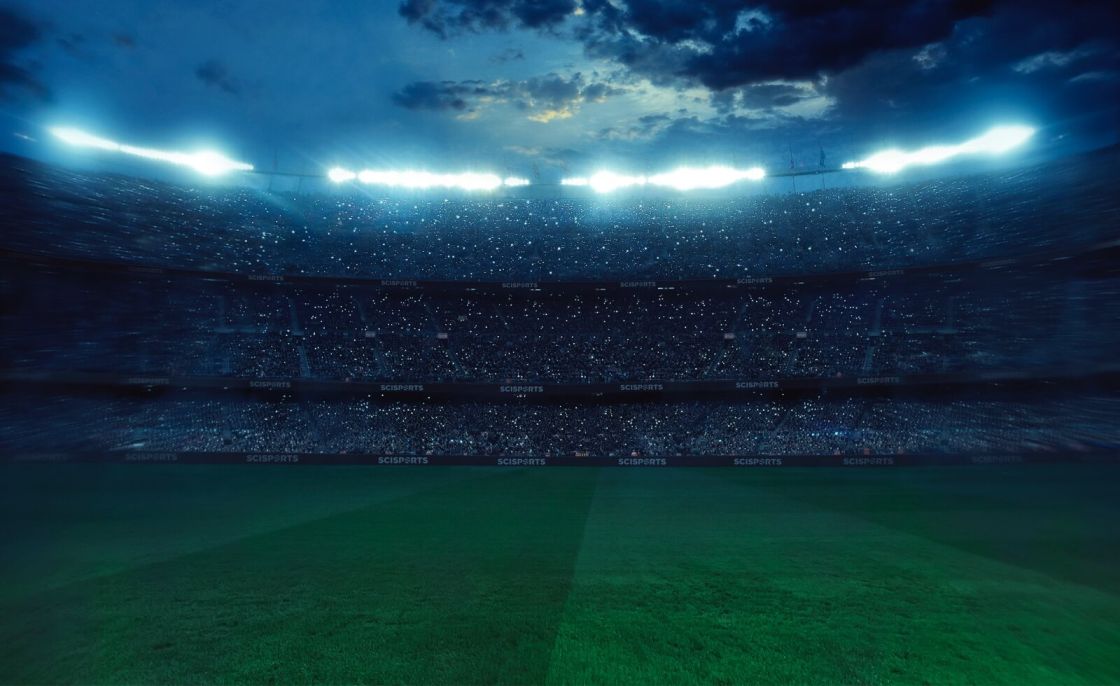 A crop of young talent is maturing in France's top division and although it has always felt a top acclaim for producing young academy talent, it has never been more prevalent than now.
The national team especially are reaping the rewards with a squad depth unrivalled across the world, and this October's friendlies and Nations League encounters provide a perfect opportunity after 17-year-old Eduardo Camavinga started and scored in a 7-1 win against Ukraine on Wednesday.
Today, we take a look at the high developers in Ligue 1 from the last six months.
BOUBACAR KAMARA: MARSEILLE
+1.4 SciSkill Development last six months
Marseille's Boubacar Kamara has started all six Ligue 1 games so far this season in a defensive midfield role, completing a transition from centre-back which manager André Villas-Boas experimented with throughout the 2019/20 campaign.
Since his debut in the Coupe de France in 2016, the 20-year-old played as a defender but forayed into midfield on 12 occasions last year.
As a centre back he possessed an abundance of qualities to make him a very rounded player in the position – qualities of which would make a move to defensive midfield more viable.
As his Player Roles suggests, Kamara identified with many different styles typically behaving as a Ball Winning Defender, Ball Playing Defender and as a Stopper.
Figure 1. Kamara possessed qualities most like a Ball Winning Defender in 2019/20.
After progressing through his hometown club's youth ranks, he got his first run of games in the league in 2018 and he has been pretty much a constant on the teamsheet ever since.
With a SciSkill Rating of 84.9, Kamara ranks as a first-team player but has the potential to become a key player.
His SciSkill has risen by 1.4 over the last six months which shows gradual development, and he won't stop there with a SciSkill Potential of 117.1 which he is projected to reach by the age of 26.
BENOÎT BADIASHILE: AS MONACO
+2.5 SciSkill Development last six months
Benoît Badiashile is already making strides in the new season.
The left-footed centre back – who first signed a professional deal with AS Monaco in 2018 – boasts several qualities and none more so than his ball-carrying skills out from the back. This was illustrated last season as he ranked well compared to other Ligue 1 centre backs in terms of Dribbling – as shown by the Performance insights below.
Figure 2. Badiashile showed up as a progressive ball carrier last season
Results on the pitch have been mixed for Monaco with three wins and two defeats so far, with eight goals conceded along the way. Nonetheless, the 19-year-old is proving to be a threat going forward as well as at the back – already netting for the French side this season.
From a defensive perspective, Badiashile proves paramount in preventing goal-scoring opportunities, whilst also being a pressing machine. Now boasting over 50 appearances for the club, the young Frenchman will be hoping to continue such an impressive start to his career.
DOMAGOJ BRADARIC: LOSC LILLE
+6.5 SciSkill Development last six months
The Croat has 10 appearances with the under-21 national side to date but made his first-team debut on Wednesday night in a 2-1 friendly win in Switzerland.
He learnt his footballing trade in his homeland with Hajduk Split before making a move to Lille in the summer of 2019 and hit the ground running making 16 Ligue 1 last season, following that up with six starts from six this campaign.
The left-back – who typically behaves as an inverted wing-back – has impressed over the last six months with his development and this is reflected in a significant SciSkill rise of 6.5.
This leaves the Croat with a SciSkill Rating of 79.4 and he has a projected potential of 104.3. However, that Potential could continue to increase with extended development opportunities with Lille – a club well known for their knack of developing youngsters.
Figure 3. Bradaric has shown impressive development recently
His offensive mindset means his contribution ranks highly for a number of elements including passing and dribbling.
It's defensively though that Lille have been a force so far this season as they sit second in Ligue 1 – only denied the top spot by Stade Rennais on goal difference.
Four clean sheets and only two goals conceded is no surprise after a very strong 2019/20 campaign where they only conceded 27 goals in 28 games and Bradaric has proven a valuable asset at left-back.
AURÉLIEN TCHOUAMÉNI: AS MONACO
+3.2 SciSkill Development last six months
AS Monaco's new hot prospect has the potential to become a key player at the club in the future.
He ranks 14th out of his teammates in terms of SciSkill level (74.6) but estimations of his potential rising over 100 would return a large rise in SciSkill.
The 20-year-old Frenchman joined from Bordeaux in January and despite limited game time after his arrival, he is another youngster who has pushed into the starting XI at the start of the 2020/21 campaign.
Predominantly a defensive midfielder, Tchouaméni typically behaves as a Holding Midfielder and Ball Winning Midfielder with a good understanding of positional awareness to break up opposition attacks.
This is reflected in his contributions as compared to players of a similar position in Ligue 1, he ranks highest for prevention so far this season.
The data for this season doesn't cover many games though, but a similar pattern is provided from last season's data where his several Performance areas impressed from a defensive point of view.
Figure 4. Tchouaméni's overall contribution ranked above average for defensive midfielders in Ligue 1.
When you look at previous names to have risen through the ranks at Monaco, Tchouaméni looks to be placing himself in good company for the future.
Compare players through data intelligence with SciSports!
Working in the professional industry and want to analyse a player or team of your choice? Start your SciSports Platform trial now and get access to the latest data insights.