Using data to find Europe's most in-form young strikers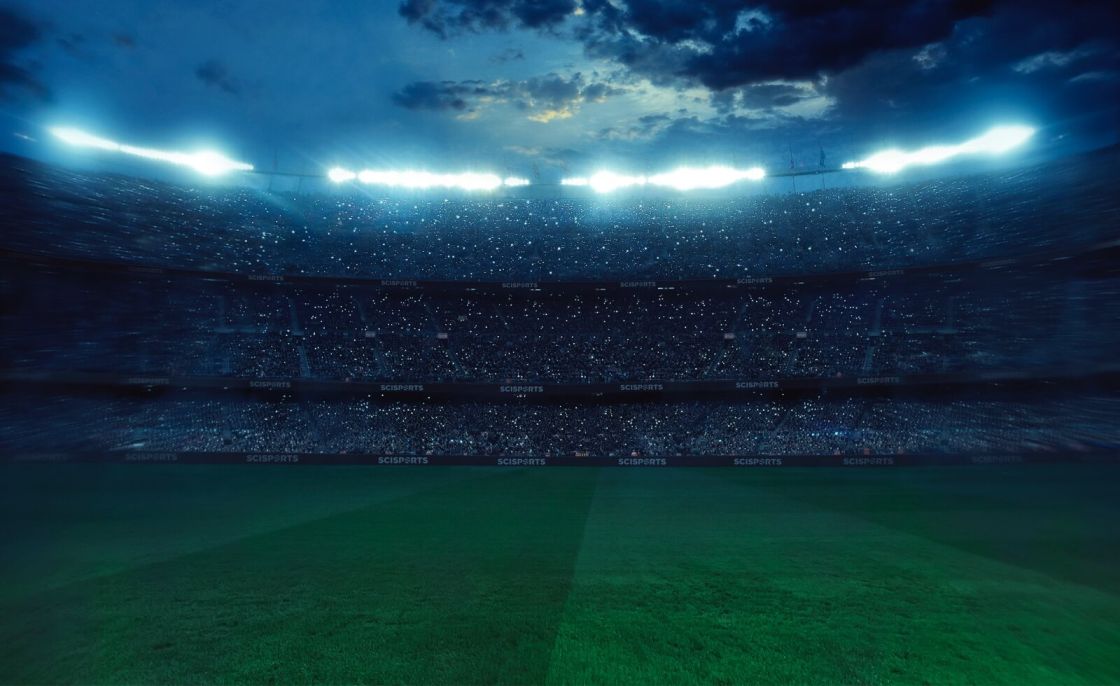 What makes a good striker?
The answer, of course, predominantly depends on what you're looking for. Scoring goals is often a major factor but several other elements of a striker's ability may also be important depending on their specific role. Roberto Firmino, Karim Benzema and others, for instance, have proven that goal-scoring may not be the most important element to be considered a world class centre forward.
Therefore, taking a detailed look across multiple action types enables a better understanding of how a striker looks to operate as well as their subsequent success in those areas. So far this season, we have seen several centre forwards thrive in their respective leagues for a range of different reasons.
So, today, we take a look at three in-form strikers under the age of 24 from Europe's top five leagues.
With at least 10 games played in Europe's top five leagues, we are nearing a sufficient sample size of minutes to analyse player performance. Minutes played is an important aspect to consider when delving deeper into how a player is performing. As well as telling us about a player's availability for selection – often an underrated aspect of high-level performance – it also provides a good marker of how sustainable current performances are for a specific player.
Using the SciSports recruitment platform, we will be taking a balanced look at some of the best strikers in Europe's top five leagues. With data-driven insights into a whole range of specific action types, the aim is to highlight three young strikers who are currently carrying out their specific role to a high level.
By taking a closer look at how strikers perform in different action types, we can add more context to a player's overall value for their team and whether or not their current performance level is sustainable over a longer period of time.
Below, we take a data-driven look at three in-form strikers across Europe.
Dominic Calvert-Lewin (Everton)
For any regular Premier League viewers, this is a pretty unsurprising place to start. Dominic Calvert-Lewin's start to the season has been nothing short of fantastic under Carlo Ancelotti.
The 23-year-old has scored 11 goals in as many matches this season and, from the perspective of a traditional number nine, Calvert-Lewin ticks some of the most important boxes. He has ranked as one of the best Premier League centre forwards in terms of Offensive Positioning, Finishing and Pressing so far this season.
Taking a closer look at his Performance metrics in terms of Finishing, the Everton striker ranks as the best in the Premier League right now – as shown below.
Figure 1. Calvert-Lewin has been deadly in front of goal this season
Drilling down even further, it is worth noting how he has been impressive in some important areas of Finishing. Offensive headers from set-pieces, finishing crosses and close shots all indicate that he has all the tools needed to thrive in front of goal. Those skills are particularly important given the system that Ancelotti looks to play.
Considering that Calvert-Lewin is just three goals away from beating his previous highest-scoring tally in a single Premier League season, it would be fair to say that he is developing at a rapid rate.
What makes his development most impressive, though, is how it appears to be largely sustainable. While his Finishing – an area of performance that traditionally fluctuates for any player – may vary over a longer period of time, high performance in other key areas such as Offensive Positioning shows that Everton's main man is adding great value to the team and will likely do so for the foreseeable future.
This season looks to be the time where Calvert-Lewin truly establishes himself at the top of the pile.
Randal Kolo Muani (FC Nantes)
Moving over to Ligue 1, Randal Kolo Muani presents an interesting case as the highest performing centre forward under the age of 24.
The 22-year-old has so far mainly performed as a Shadow Striker for the mid-table side. Most notably, his frequent involvement in build-up play and consistent ball-carrying makes him a different type of centre forward to Calvert-Lewin.
Even so, his metrics show several areas of high contribution that signify his value to the team. High rankings in Passing, Dribbling and Offensive Positioning show Muani to be a highly valuable player, especially when dropping deeper to be more involved in build-up play.
Figure 2. Muani mostly behaves as a Shadow Striker or Pressing Forward
In that respect, the French youngster has developed impressively from being an Inside Forward in the second division last season to more involvement as a centre forward during this campaign.
Currently holding a SciSkill of 60.3 shows that he has plenty of development ahead of him before fulfilling his Potential at 82.4.
If Muani continues to perform highly in the aforementioned categories, his progression in Ligue 1 will be an interesting case to watch over the remainder of the campaign and likely see his Potential increase further.
Representation in the French U21s side shows his impressive development in recent seasons.
Jean-Philippe Mateta (FSV Mainz 05)
Finishing with the Bundesliga, Erling Haaland topped most of the charts from a performance point of view. However, given his place at the top of Europe football and world class reputation, we've opted for the centre forward just behind him – Jean-Philippe Mateta.
The 23-year-old has netted seven times in the opening 10 games of the season, most notably scoring a hat-trick in the 3-1 win at SC Freiburg in November. Direct contributions in front of goals so far this season means that the Frenchman has already surpassed his goal-scoring tally from the 2019/20 campaign.
Not only that, but the tall striker is also on his way to developing into a high-level Bundesliga striker. Currently ranking as Mainz's highest player in terms of SciSkill at 89.7, it will be interesting to track his future development towards a Potential of 103.5.
Figure 3. Mateta's SciSkill development in his career so far
In terms of playing style, the 192cm striker mostly operates as a Poacher – primarily involved within the penalty area and finishing crosses from the flanks. So far this season, Mateta has shown several elements to his game that match that criteria.
He ranks as one of the most valuable centre forwards in the Bundesliga when it comes to offensive headers and shots from close range. On top of that, high performance when receiving the ball within the penalty area showcases his significant potency in key areas of the pitch for a striker.
Having only played 800 minutes so far this season, it remains to be seen how sustainable Mateta's current level of performance is. To date, though, it appears that the Mainz forward will remain a majorly important part of the team and continue to build on his impressive goal-scoring start to the campaign.
Find in-form players in your league!
Working in the professional industry and open to using data in player recruitment? Request a free trial with us today!